Movies
10 Best Beginner Telescopes For Home Use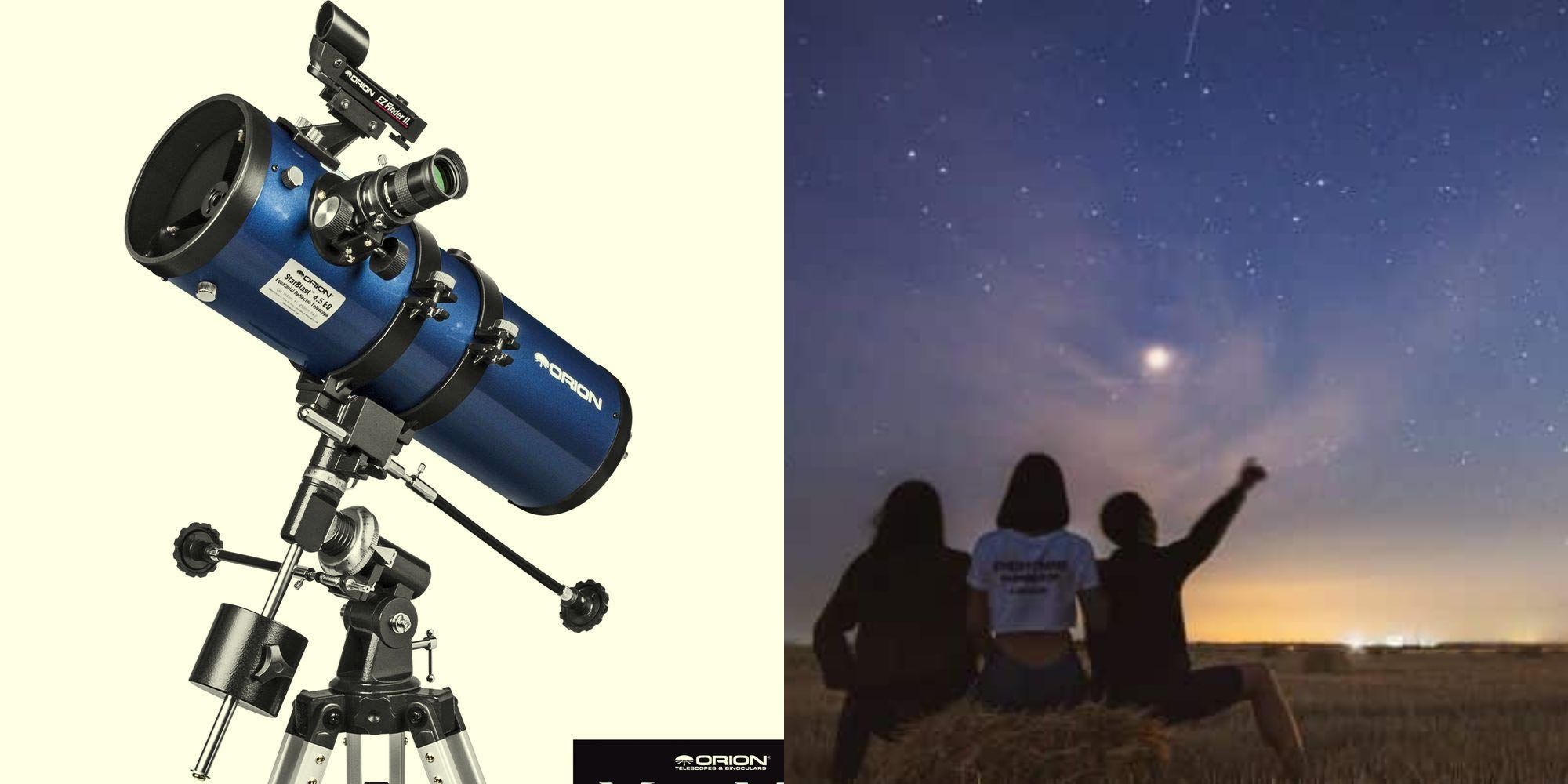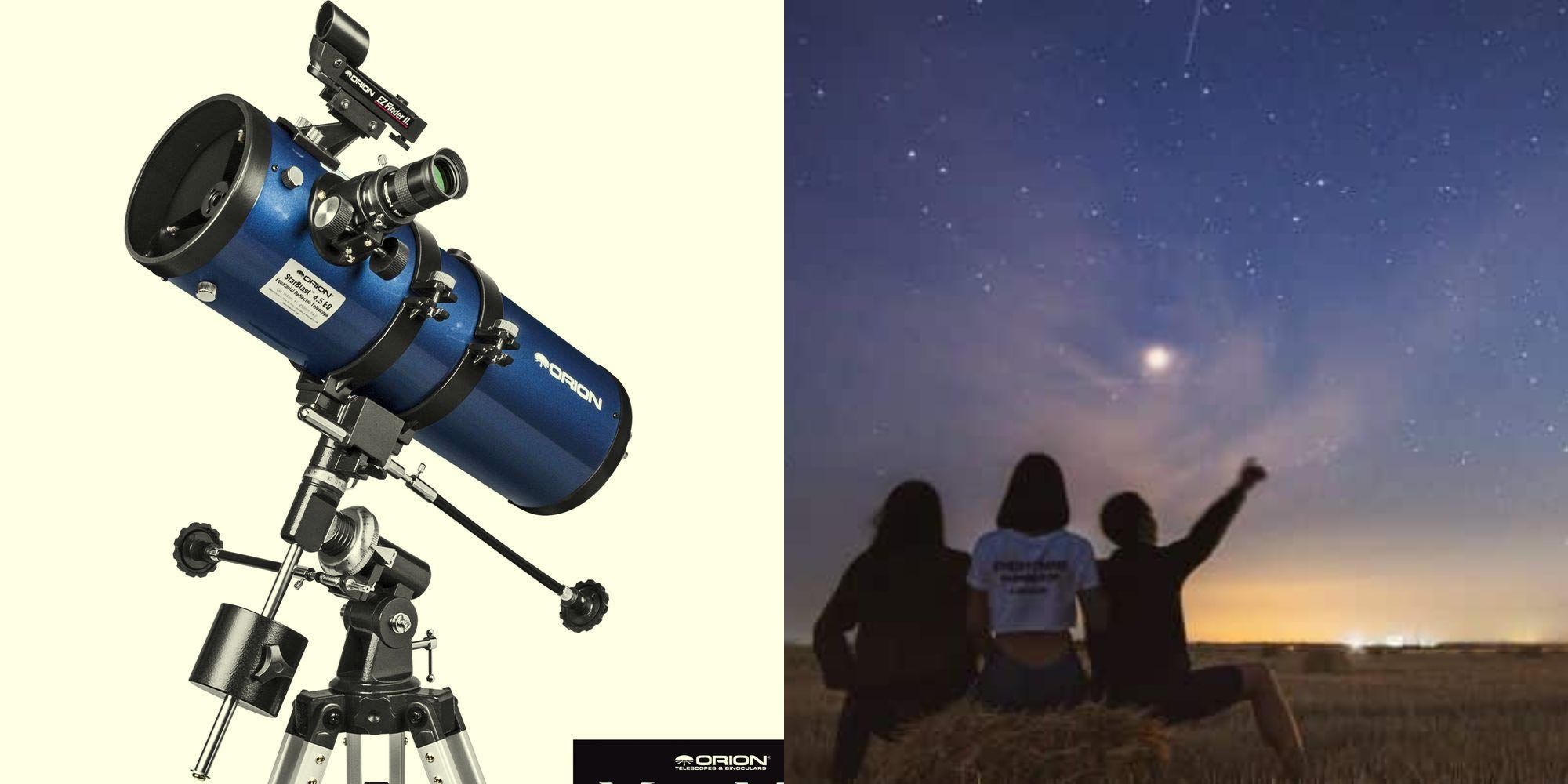 The James Webb Telescope recently captured the first ever direct image of an exoplanet (via space.com) – which is a planet outside our solar system. It is an amazing feat of technological advancement, and it has many would-be astronomers considering taking up stargazing and asking which type of telescope is best for beginners.
There are many questions to consider when deciding on which telescope is the best to begin the hobby. Consumers will want something powerful enough to make the effort worthwhile but not so expensive that it becomes an unnecessary purchase. If there is someone who is considering taking up stargazing as a new interest, it's important that they get to know the model well to see if the lens will be clear to see as well as if it comes with any other interesting features.
Celestron StarSense Explorer DX 130AZ
Price: $449
The Celestron StarSense Explorer DX 130AZ uses its Starsense app to make stargazing all the easier. With its system of computers and GPS technology, the StarSense Explorer can be pointed at the night sky and the GPS inside will guide the watcher with onscreen instructions.
Related: 10 Fastest Manned Airplanes In The World In 2022
One just needs to input what they are looking for, and the telescope will use GPS signals to issue instructions on how to move the viewfinder. Unfortunately, this telescope does not have a motor drive, so all movements will have to be done manually.
Sky-Watcher Skyliner 200P
Price: $650 – $950
This is a telescope to choose for adult beginners owing to its considerable heft at 58.64 lbs. (26.6 kg). The Sky-Watcher Skyliner 200P can be found on Amazon for $655.00. It offers incredible views for the price and can see far-off galaxies as well as any tripod mounted-scope.
Related: 10 Best Android Apps For Learning Coding
While there are a few flaws with it, such as how any bumps or nudges can affect the alignment (so this is a telescope that will require constant fiddling), there are a few ways the user can fix it.
Skymax-127 Virtuoso GTi Tabletop Telescope
Price: $375.00
Tabletop telescopes are a great way for beginners to test out the hobby before they move up into more advanced stargazing. The Skymax-127 Virtuoso GTi tabletop telescope is lightweight and can be easily set up anywhere on any table.
It is no James Webb Space Telescope but, despite its small size, the Virtuoso can capture planets in the solar system, stars, and some even brighter deep-space targets. The telescope works with WiFi and can be controlled through an app for easy viewing or consumers can opt to control the telescope manually.
Celestron Astro Fi 102
Price: $799.00
The Celestron Astro Fi 102 gives tech-savvy stargazing beginners a great return on their purchase, retailing at $799.00 on Amazon. Beginners can try out astrophotography using the Celestron app and are even able to move the telescope at the touch of a smartphone button.
The Astro Fi will give incredible views of planets and moons in the solar system and the strong aluminum tripod support indicates a good quality of make. What's more, the Astro Fi will align itself using the app in intuitive ways for the user so that every night stargazing begins with ease.
Celestron AstroMaster 102AZ
Price: $679.95
For those trying to determine which telescope is best to see planets for beginners, the Celestron AstroMaster 102AZ is a good option. This telescope, starting at $679.95 on Amazon, is perfect for stargazers who are looking to stay away from any apps when it comes to their view finding.
This telescope is user-friendly, with no frills or extras to keep hobbyists from getting right to star gazing. It is light, has great magnification, and a very responsive panning handle that makes sweeping the sky easy. The only issue is that the lens sometimes creates a blue halo around celestial bodies (but not enough of one to ruin the experience).
Orion StarBlast II 4.5 EQ
Price: $249.99
The Orion StarBlast II 4.5 EQ is an excellent telescope for beginners but be warned that the mount can take time to completely figure out. This telescope offers everything a beginner could want and includes add-ons as the user's experience level increases, all for a very affordable $249.99.
Related: 10 Best GoPro Alternatives, According To Reddit
The StarBlast II does take some getting used to, particularly how the equatorial mount needs to be positioned. It's recommended that beginners take some time to tinker with the mount before taking the scope out for stargazing. But once that piece is figured out, the telescope offers incredible wide-angle views of the night sky.
Explore Scientific FirstLight AR127
Price: $849.99
The Explore Scientific FirstLight AR127 will surprise new stargazers with capabilities, matching close to the top-of-the-line telescopes for only a fraction of the price. The best place to look for the telescope at the moment is on Telescope.com, where it is listed for $849.99.
The visuals from the telescope are bright and crisp, and the build is high quality; there is also no plastic to be seen. Finding planets and moons in the solar system is easy with this telescope and the quality of the views is hard to match in this range.
Bresser Messier AR-80/640 AZ NANO Telescope
Price: $172.55
For beginners who are completely new to all things star gazing, the Bresser Messier AR-80/640 AZ NANO Telescope is a great choice at a budget-friendly at $172.55. This 3-inch telescope allows for observation of a wide range of celestial objects.
It is a light and hassle-free telescope with an easy setup and no extra dials and buttons to make star gazing a chore (just point, pan, and view). The scope also includes a handy phone mount, so users can search on the app of their choice for directions and constellations to view.
Apertura AD8 Dobsonian
Price: $699.95
The Apertura AD8 Dobsonian has an 8″ mirror which is considered the perfect balance of getting a great, magnified view of the sky and still being portable enough to bring around to better stargazing areas. A hobbyist can also purchase the telescope for a relatively cheap $699.95.
The base of the mount has an azimuth roller bearing system that provides support points all over the mount. This lets the telescope rotate 360º and can be adjusted with a dedicated tension knob for easy panning.
Orion Spaceprobe II
$100 – $150
If someone is unsure about if the stargazing hobby is right for them, then the Orion Spaceprobe II is the perfect option. It is an excellent telescope with a price low enough that if it does end up sitting in the garage, the buyer won't have regrets about the purchase.
Most telescopes at this price range are only good for viewing Earth's moon and not much else but the Orion Spaceprobe II can capture nebulae and star clusters. It also includes everything a beginner would need including star maps and even a flashlight to help with set-up on dark nights.
Next: 10 Best Apps And Websites To Help You With Math
Source link