Movies
10 Best Memes And Tweets About The New Show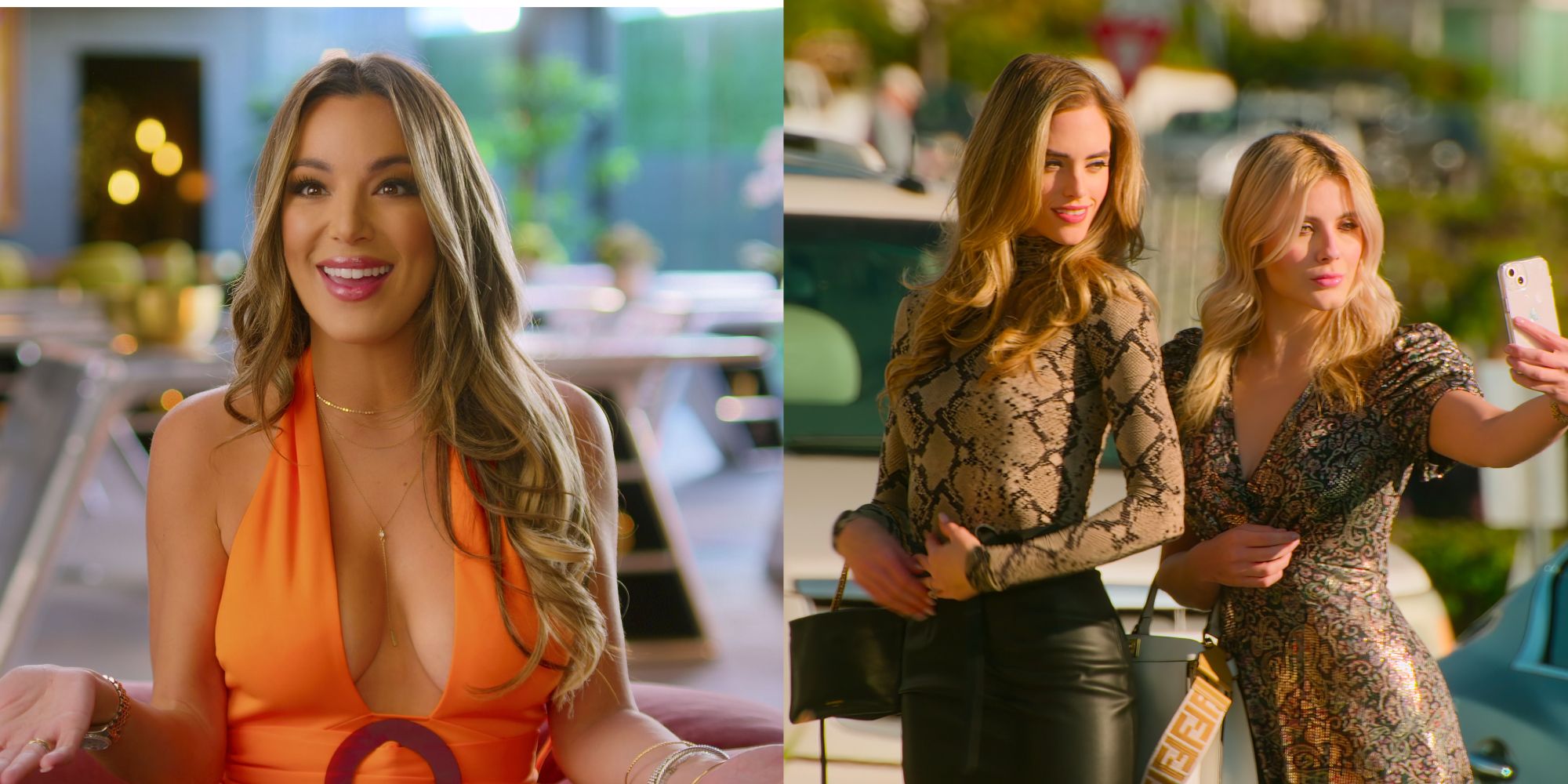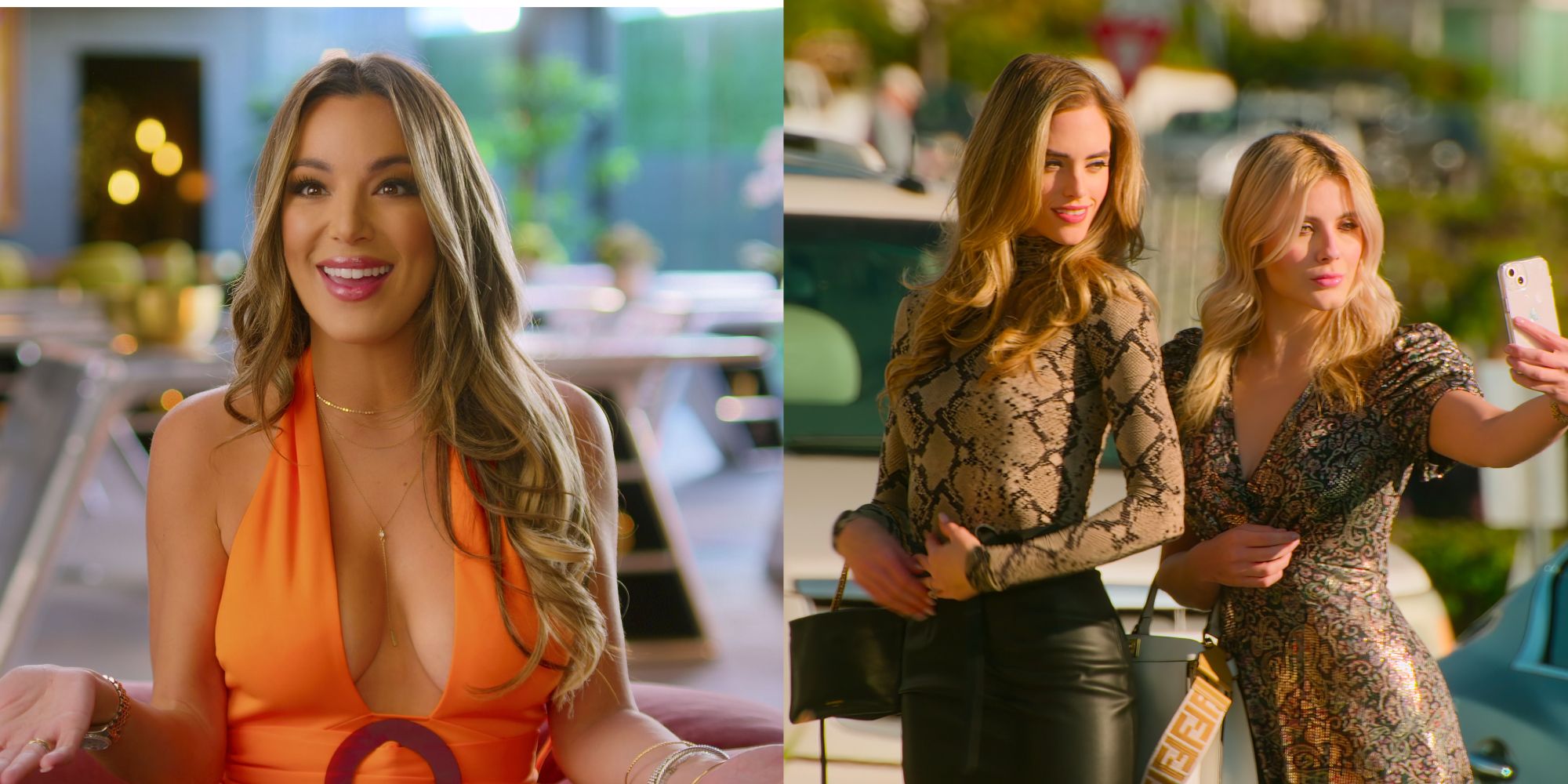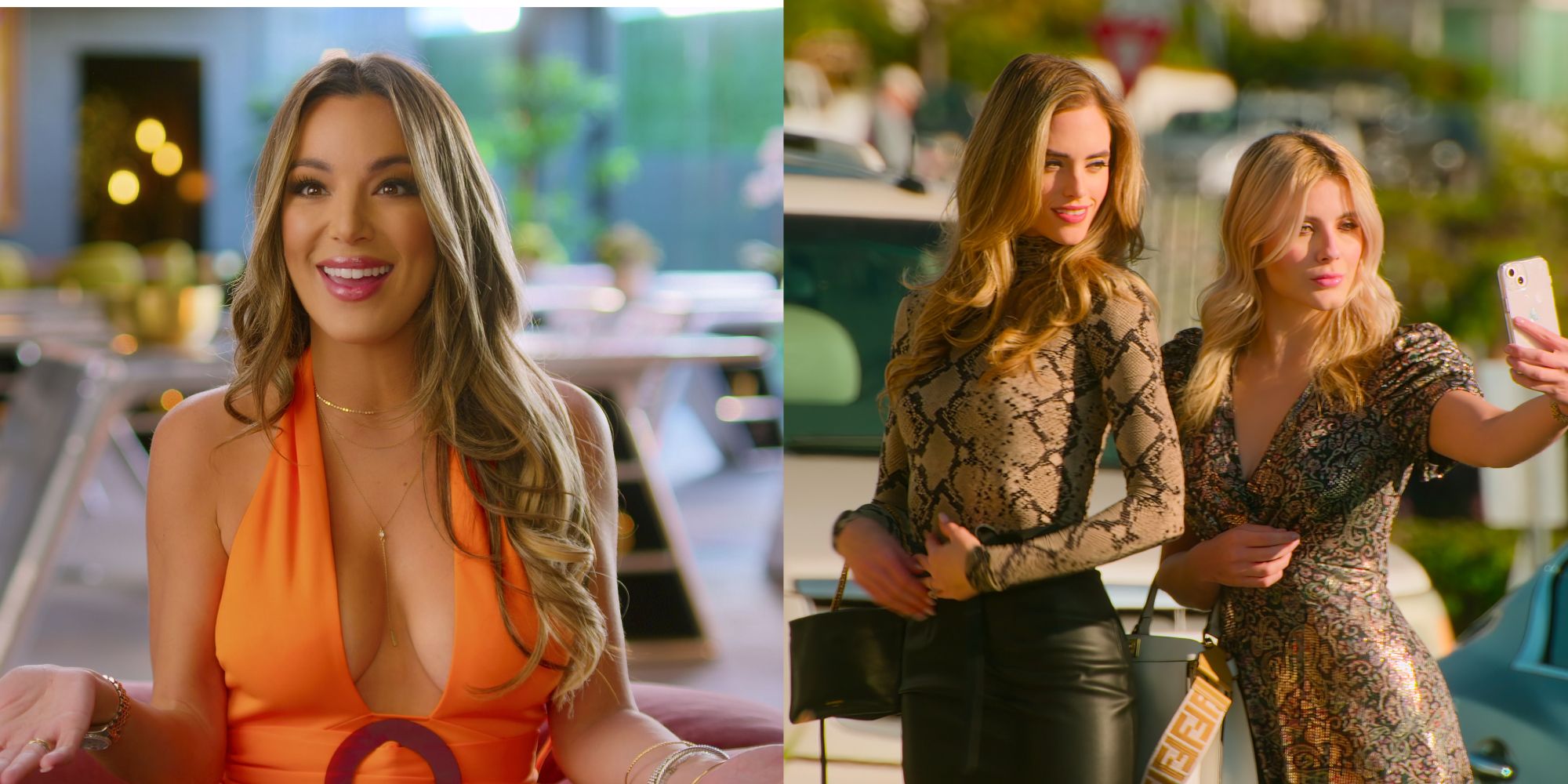 Selling the OC had a satisfying ending for fans who have been scrambling the entire season to figure out who the show's villains are. The eight-episode season of this Selling Sunset spinoff/sister show had a lot to live up to, and it delivered.
While fans start off with Alex Hall's perspective and point-of-view, by the end, she is extremely questionable, and the drama just seems to be layered and nuanced. There seems to be more going on than on Selling Sunset, which may be because of the larger cast or the coed office. Either way, the tweets and memes that came from the memorable season are incredible.
Familiar Vibes From Gio And His Mom
Gio and his mom seem to be quite the team. They're an iconic mother-son duo with clear closeness, bougie-ness, teamwork, and maybe just a hint of co-dependence. It's giving something very familiar, and @ar1cka nails it with this tweet.
Related: 10 Biggest Surprises In Season 5 Of Selling Sunset
Prince Charming and Fairy Godmother has a very similar vibe all the way back in the 2004 classic Shrek 2. While Gio's mom is somewhat similar to the fairy godmother, it is more the dynamic between the two pairs that is a perfect comparison.
Fan Favorite: Jarvis
The first season of Selling the OC is so well-edited, and the result is a really compelling narrative that leaves the audience in a completely different place from where it starts. For example, Alexandra Jarvis is discussed as being difficult and hard to work with before the audience gets to know much of her directly.
Later on in the season, there is more from Jarvis's perspective, and there is really nothing unlikable about her. In fact, it's quite the opposite. She's brilliant, hardworking, and she tries to help and defend people who feel under attack.
Words Vs. Actions
Brandi is an interesting character in this introductory season. She is one of the classic reality TV personalities who say she isn't about the drama, but is in all the drama-focused conversations and spilling tea to both sides anyway.
Related: 10 Biggest Fights In Season 5 Of Selling Sunset
It will be interesting to see what happens next season once everyone who is part of the show has seen all of what transpired and caught up on the missed drama. Maybe Brandi will have a harder time being on both sides or avoiding the direct line of fire, or maybe she will become more neutral in response.
Quite The Reveal
It's such a slow surprise or reveal when Alex Hall becomes the show's clear villain, or at least season 1, overtime. She kicks off the main season giving main character energy, but come to find out, she may just have the personality of feeling like she is one.
Of course, since this is reality TV, everything is heightened, and some people may be leaning into certain personas to create a better TV show, so what Alex Hall or any of the agents are like in real life could largely differ. But, when it comes to what fans have seen of Alex Hall so far, they're happy to name her the villain and the office bully.
106 Million > 75 Million
Somebody should check on poor Davina from Selling Sunset. In the show's previous season, Davina got a lot of flak from Jason over a $75 million dollar listing, and she was very vocal about having his support during that season, and she ultimately wasn't able to sell the house at that price point.
Related: 10 Most Dramatic Quotes From Selling Sunset Season 5
Though LA and OC are different markets, and Jason Oppenheim surely knows best, fans couldn't help but notice that Selling the OC started with a 106 million dollar listing that Jason seems perfectly supportive of. Of course, context matters, but it's still hilarious to compare the two situations.
In The Presence Of My Enemies
Everyone likes a good revenge story or something equally satisfying, and that's exactly what the end of this season feels like. After the entire office feels against Rose and Jarvis, Jason announces that the powerful duo successfully sold a giant listing they'd been working on throughout the season, and the reactions are priceless.
As they go to ring the bell like Jason encourages them to do, everyone else just looks shocked, annoyed, and frustrated by their success, but it's a sweet feeling moment as well. Whoever said that "the best revenge is living well" seems to be correct. An incredible ending makes this show a perfect reality show to binge-watch from start to finish.
Don't Hate On An Expansive Vocabulary
Twitter user @Blige___ makes a really good point about all the hate that Alexandra Jarvis gets from her peers. A lot of it might be a reaction of insecurity to her intelligence and the expansive vocabulary she uses as a result. But this vocabulary is also something that makes her an awesome addition to the Selling the OC cast.
Big words make some people uncomfortable, but Jarvis doesn't seem to use them intentionally to make people feel a certain type of way. Shifting gears from law to real estate must be a pretty big shift, and she shouldn't have to completely shift her language that she's used to if there's some overlap in what would be effective.
Quick Villain Check
This reaction implies that the show wants the audience to still find Rose and Jarvis to be the villains by the end, but that doesn't seem to be true. The show chose to end on them successfully selling their property in a celebratory way that highlights they are agents who really get things done.
The season seems to be very intentionally setup to make fans align with Alex Hall in the beginning, but to lose her by the end as a bunch of questionable behavior happens overtime. Beyond that, Jarvis and Rose become more humanized around the halfway point as well.
A New Christine?
It is unclear if the big twist with Alex Hall being the villain could indicate a Christine in Selling the OC cast. Perhaps, season 1 is simply a taste of what's to come.
In Selling Sunset, Christine Quinn just seems to get worse overtime, whether it's a persona she's playing up for the success of the show or actually a carefree part of her personality that's been given a platform. With Christine, there always seems to be drama between seasons with headlines and news stories. It will be interesting to see whether Alex goes down a similar path.
More Than Salads
This is a hilarious response to this season. The drama of Selling the OC really does come from the drop. When there's a show like this that's created on the heels of a successful show like Selling Sunset, it's only natural to compare the two.
That seems to be what this tweet is referencing. Sometimes, especially being five seasons into Selling Sunset, the drama can be pretty slow to start, and there are many scenes of the girls going to lunch in different combinations to talk. This could also be a criticism of the most recent season, specifically starting with the Greece trip. Either way, it is a funny take.
Next: 10 Things You Didn't Know About The Selling Tampa Cast
Source link