Movies
15 Best Historical K-Dramas, Ranked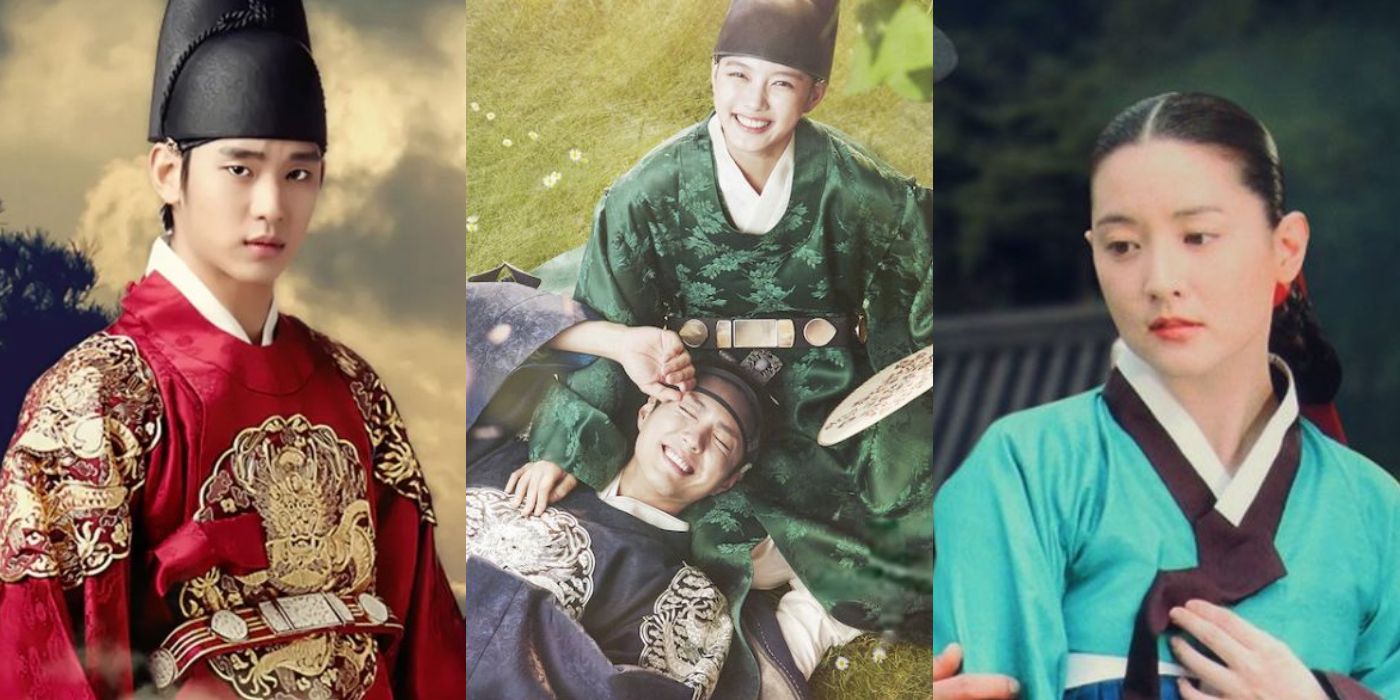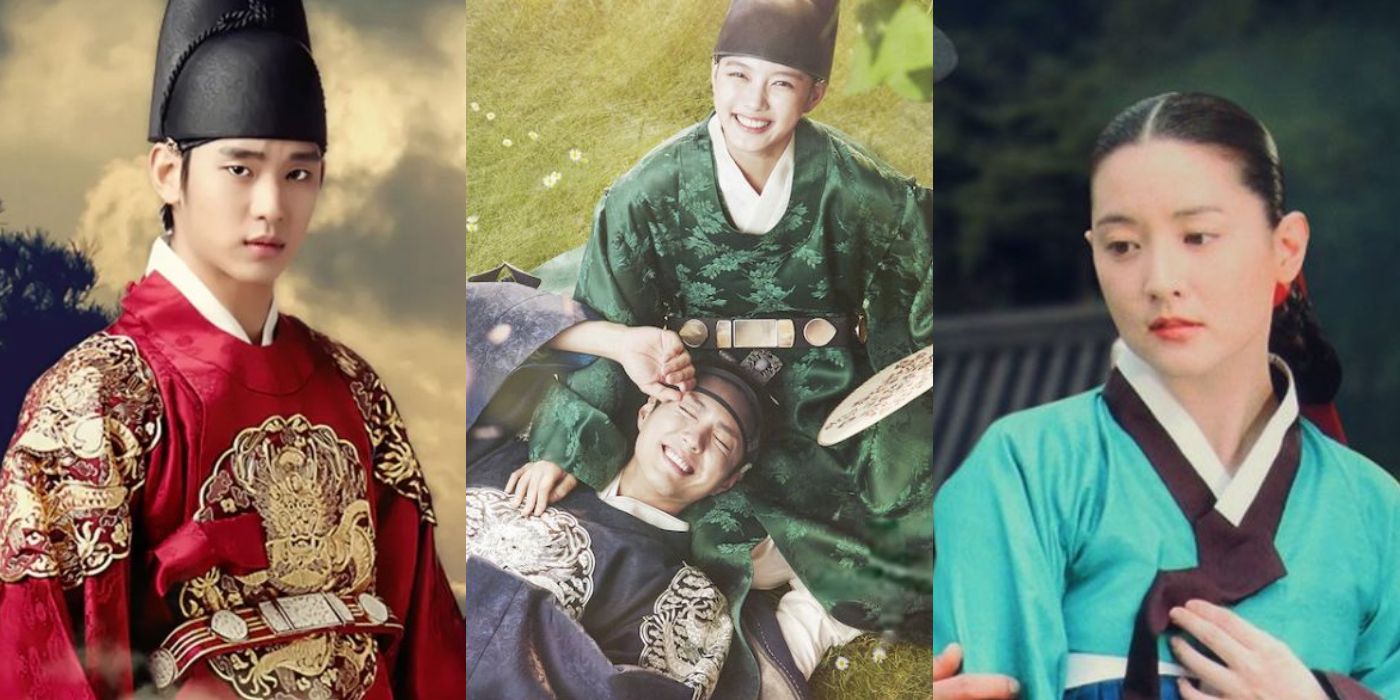 K-dramas come in an array of genres, and historical K-dramas give Western audiences stories set in unfamiliar and exciting South Korean periods. Period dramas have always been popular, but from Pride and Prejudice to 1883, European and American history has been thoroughly explored on-screen. So has South Korea's past, but it's only in the last few years that historical K-dramas set during Choson dynasty or Later Three Kingdoms period of the early 10th century began to captivate US viewers en-masse. Historic K-drama storylines can involve conspiracies of the throne, political unrest, and maybe even some love and comedy.
The historical K-drama is just as binge-worthy as any modern tale. Thanks to streaming websites like Netflix and Rakuten Viki, the best historical K-drama can be easily viewed by audiences all over the world. From the worldwide hit Squid Game to the thrilling adaptation Money Heist: Korea – Joint Economic Area, K-dramas have provided viewers with a diverse kind of entertainment and allowed them to enjoy narratives not usually seen in popular shows from the US and the UK. These include historical K-dramas that feature rich Korean culture and traditions. These are the best historical K-dramas, ranked from worst to best.
Related: The 14 Best Medical K-Dramas
15
Hwarang: The Poet Warrior Youth (2016) – Stream On Rakuten Viki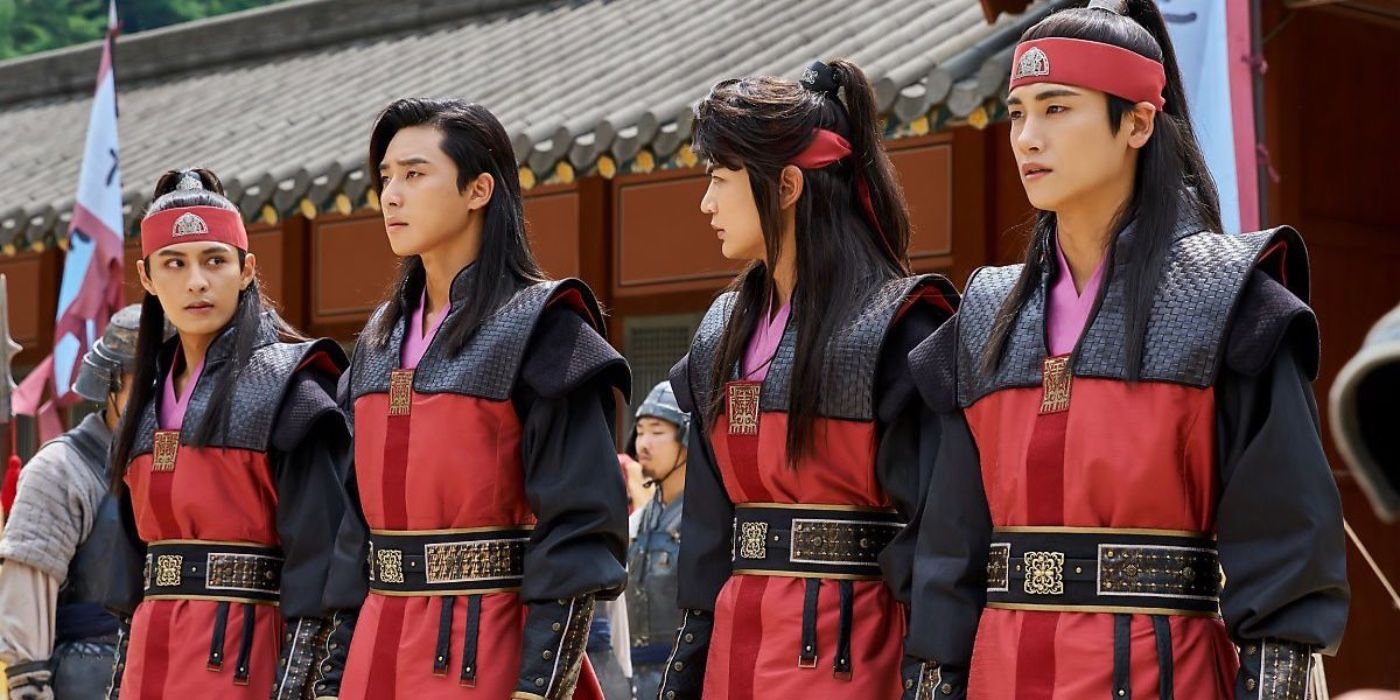 The 2016 historical K-drama is a coming-of-age romance centered around a group of elite young men. The historical Korean drama takes place during the Silla Kingdom era between 57 BC and AD 935. The queen of the Kingdom of Silla sent her son away from the palace walls to stay safe from their enemies.
However, in the Korean period drama, he's coming of age and waits along with other citizens for her to step down — but there's trouble amidst. The queen worries about powerful nobles who once tried to take over the throne. She has a plan to form an elite group of warriors called, the Hwarang. They will surpass existing power factions and protect the throne. The young men are unaware that their future king is among them. While not the best historical K-drama, it maintained decent ratings throughout its 10 parts, but didn't win any accolades.
14
Mr. Queen (2020) – Stream On Netflix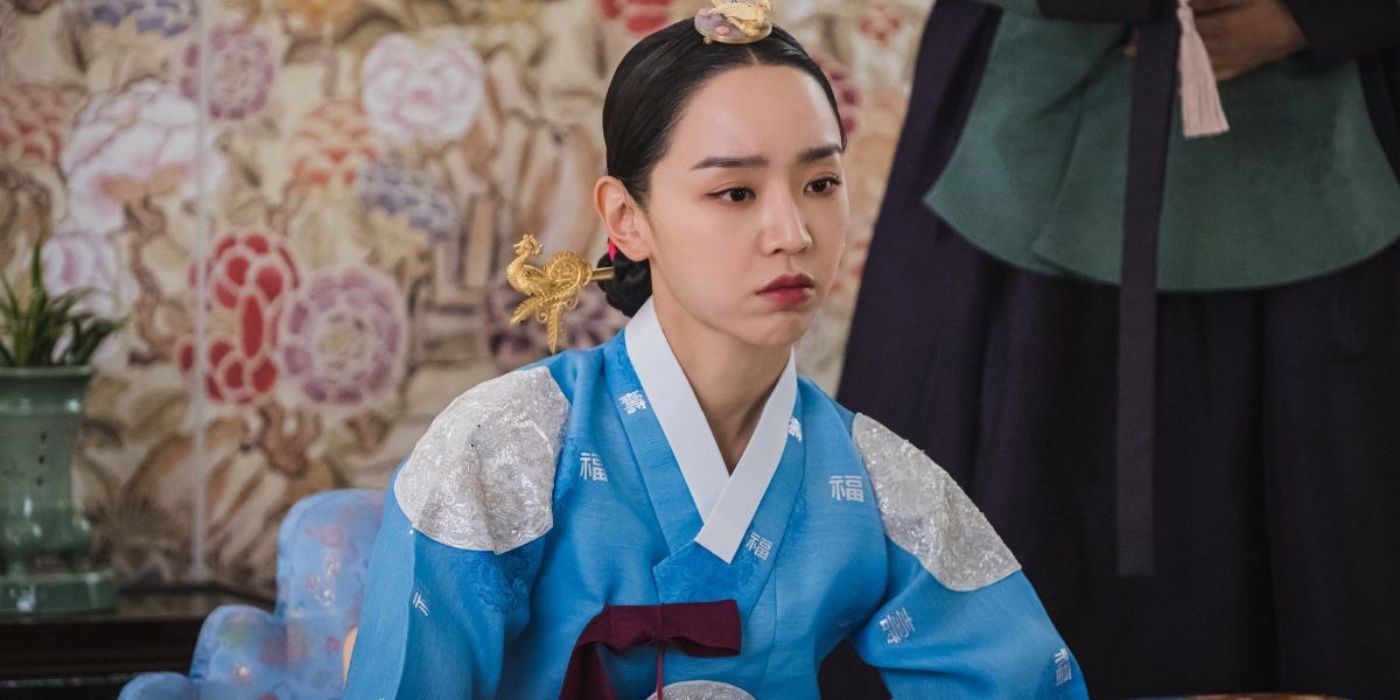 Mr. Queen is a controversial historical K-drama with comedy leanings that will have anyone on the floor laughing at its comical displays and dialogue. The 2020 time-traveling K-drama ties the present and the past all in one. An up-and-coming chef suffers an accident and wakes up in a different era. Not only does he wakes up in the Joseon era but also as a woman, and not just any woman, but the Queen.
The current King in Mr. Queen is a gentle and easy-going person but in reality, has a dark and secret side the Queen is starting to uncover. While there's corruption in the kingdom, the Queen's modern life and that of the Joseon era are melding. It makes for comical and awkward encounters. Mr. Queen was nominated for two awards, winning none, but what makes Mr. Queen far from the best historical K-drama is its controversial dealings with gender.
Related: 18 K-Dramas About Falling In Love With The Boss
13
Queen For Seven Days (2017) — Stream On Rakuten Viki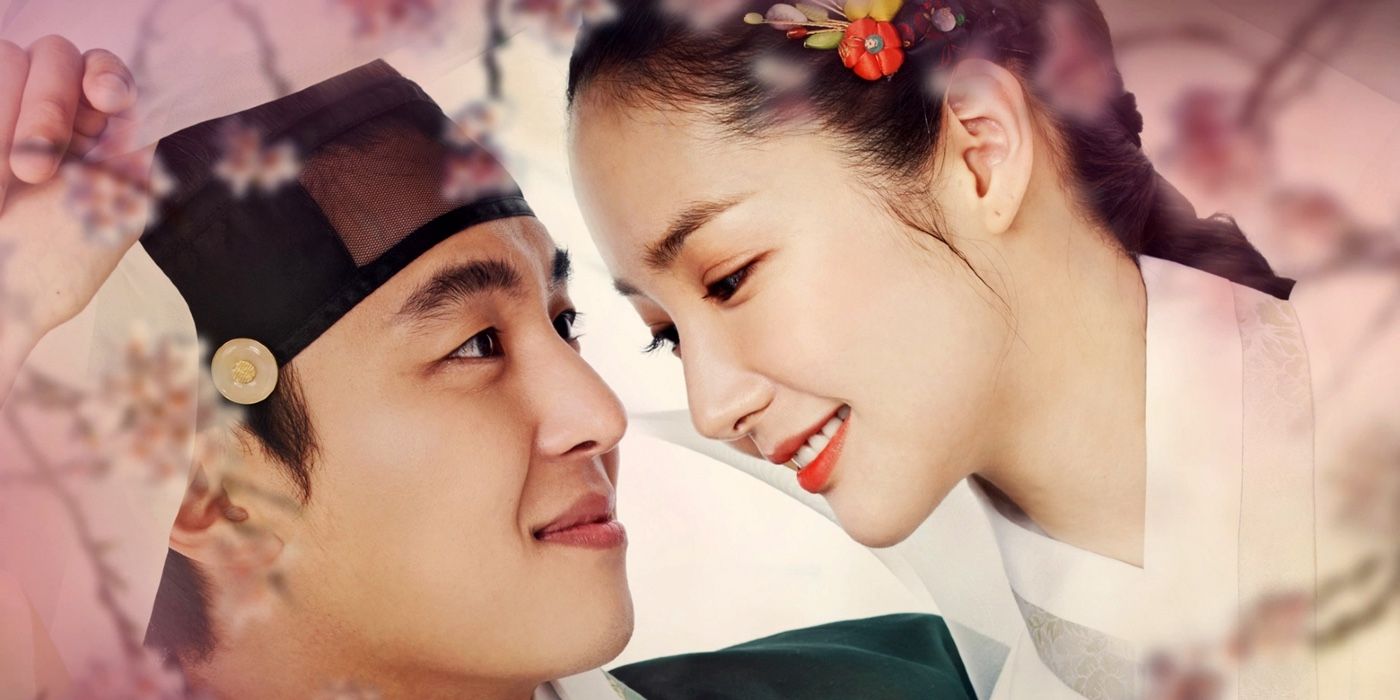 Queen for Seven Days is a historical K-drama that's actually based on a true story, and the K-drama doesn't have a happy ending. In the iconic love story, Lady Shin Chae-kyung (Park Min-young), the daughter of a powerful politician in the Joseon dynasty, falls in love with Prince Lee Yuk (Woo-jin Yeon), who is living under the iron thumb of his half-brother King Yeon San Gun (Dong-geon Lee). The two get married and the Prince ascends the throne, making Shin queen.
However, trouble arises among different political entities and in-fighting between the family, resulting in Shin being dethroned after only seven days. Though it's not the best historical K-drama, Queen for Seven Days holds its own as a historical biopic of sorts, detailing a real sordid affair in Joseon dynasty history. The historical K-drama was nominated for four awards at the 31st KBS Drama awards, winning one for actor Lee Dong-gun.
12
Rookie Historian Goo Hae-ryung (2019) — Stream On Netflix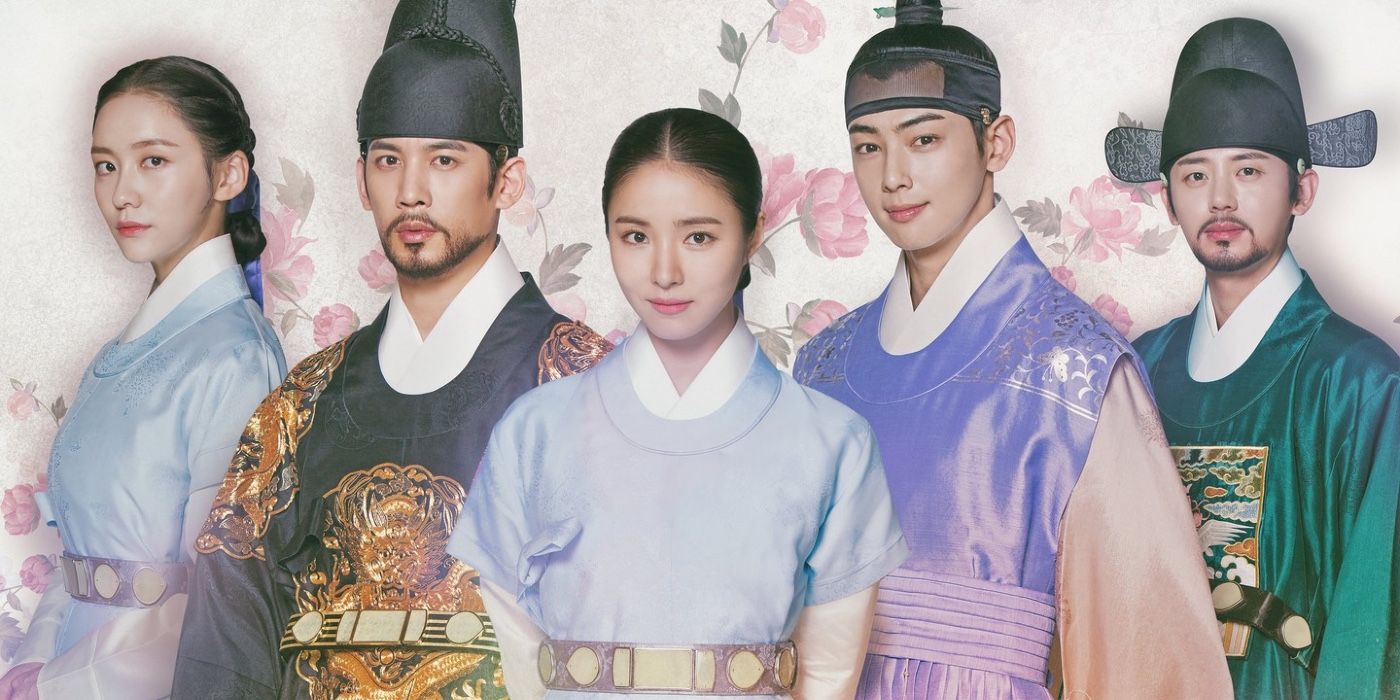 Rookie Historian Goo Hae-ryung is a great K-drama for beginners and premiered on Netflix in 2019. The historical K-drama stars K-Pop Idol, Cha Eun-woo as Prince Dowon Yi-rim. While the drama may be tagged as a romance and comedy, there are a lot of historical facts to unpack. Two storylines take place in the show, though it's not a time-traveling K-drama. Not the best historical K-drama, but it did well enough during awards season.
One timeline is set in "nowadays" in the early 19th century of Joseon. The other twenty years beforehand. One is more lighthearted with caricatures and jokes. The other is a series of flashbacks detailing the unjust rank of citizens and suppression. Interweaved is also a story of love between a free-spirited woman hoping to become a female historian and a prince working in secret as a romance writer. Rookie Historian Goo Hae-ryung not only features a K-pop idol in the K-drama but was also nominated for eight awards at the MBC Drama Awards, winning four, including one for Best Couple.
Related: Love & Leashes (2022) & 9 Other Steamy K-Dramas You Should Watch Today
11
Empress Ki (2013) — Stream On Rakuten Viki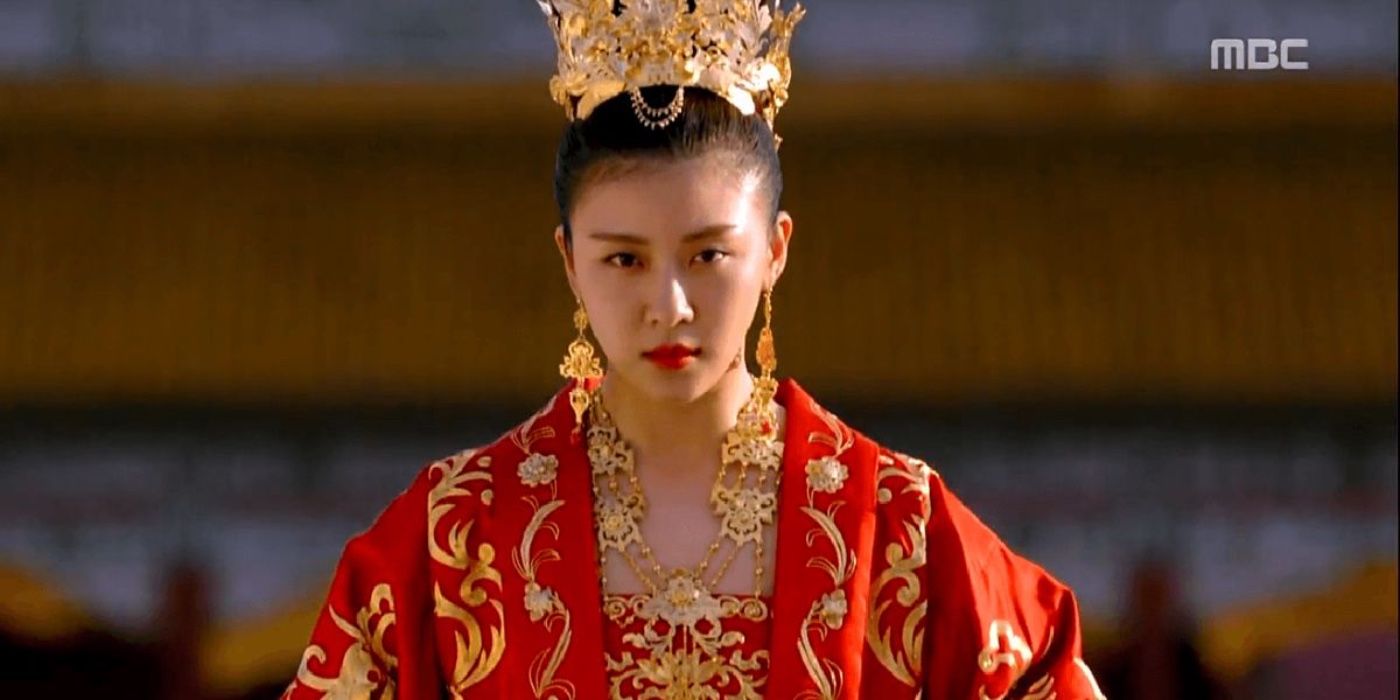 Empress Ki is a historical K-drama that was a domestic and overseas hit for its impressive performances and riveting story. The historical K-drama details the journey of a woman born in Korea as she becomes a powerful empress of China amidst love, war, and politics. Gi Seungnyang (or Ki Seung Nyang) rises to power despite the restrictions of the era's class system. Though it's not the best historical K-drama, it does stand out as a woman-led historical K-drama.
She comes to marry the Emperor of the Mongol Empire to become empress. However, underneath there are still feeling for her first love. Audiences will get caught up in the display of deep-rooted love from the Emperor as well as the Empress's drive and ambitions. The women-led K-dramaEmpress Ki has decent awards stats, garnering nominations from the MBC Drama Awards, the Seoul International Drama Awards, and the Korea Drama Awards. Empress Ki lucked out, snagging seven awards in total.
10
10. Jewel In The Palace (2003) – Stream On Rakuten Viki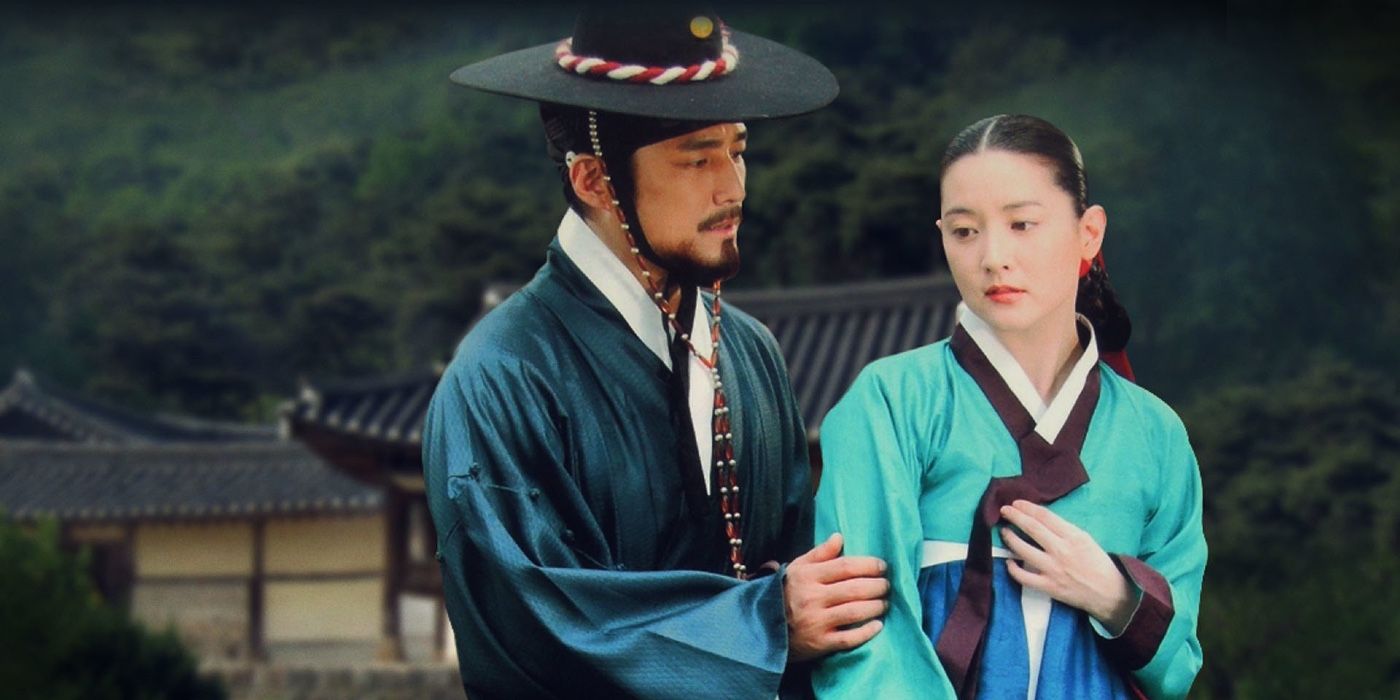 Those who struggle to understand why K-dramas have gained such momentum in the west should check out the historical K-drama Jewel in the Palace, which is one of the earlier K-dramas that has earned prominence on the global stage. Set during the Choson Dynasty, Jewel in the Palace is actually based on the true story of a woman named Jang-Geum, who manages to become the first royal physician in all of Korea.
The show focuses on Jang-Geum's struggles as a woman in a male-dominated society, making it another female-led K-drama. The historical K-drama's relevant storyline, as well as its phenomenal actors, have helped it gain viewers all over the world. Despite not being the best historical K-drama, it does have cultural significance thanks to its effect on tourism in South Korea. As well, the series received a spinoff, a stage play, and a sequel.
Related: 10 K-Dramas That Need Hollywood Movie Adaptations
9
Deep Rooted Tree (2011) – Stream On Rakuten Viki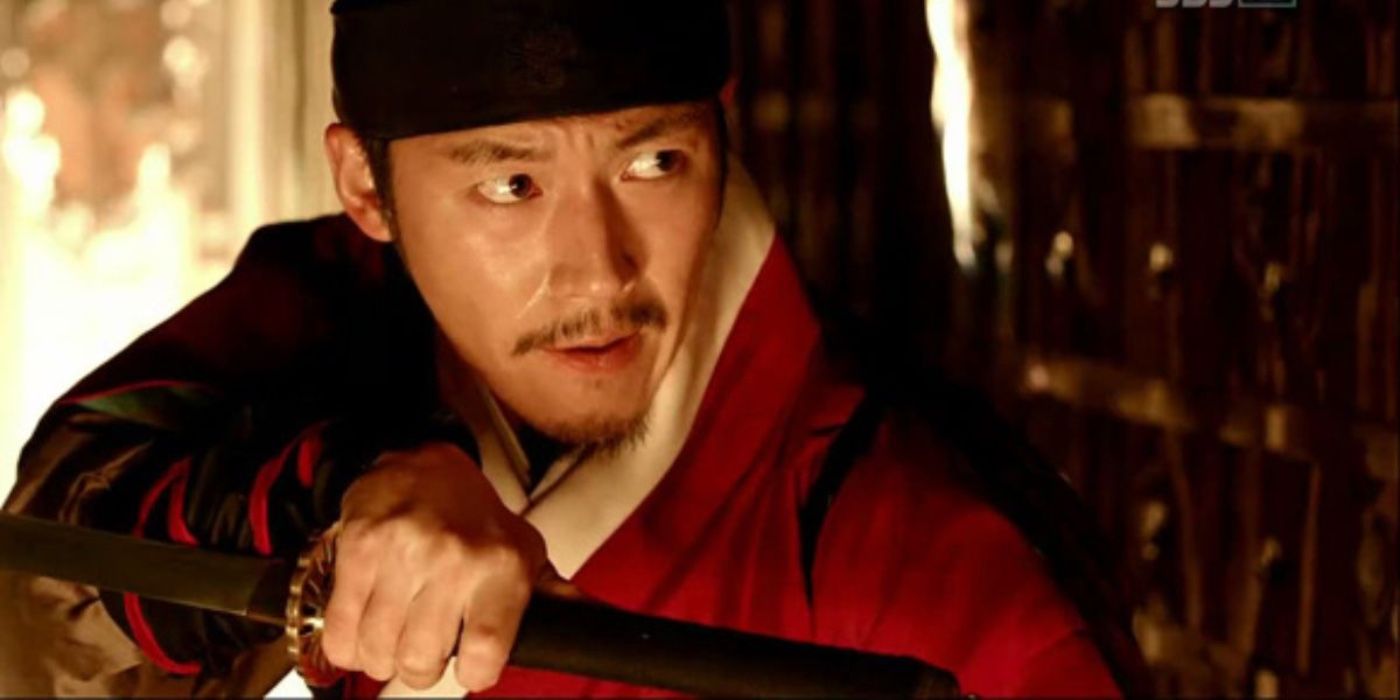 Deep Rooted Tree was first known as a historical novel by the same name written by Lee Jung-Myung. For fans wanting a bit more thrill in their drama, this is a good choice. The story of the historical K-drama revolves around a royal guard who is investigating the serial murders of Jiphyeonjeon scholars. The thrilling K-drama does have inclinations of romance, but it's not the main star.
Ddol-bok (Jang Hyuk) was once a young slave to the King. The King causes the death of his in-laws and his slaves to save them from his father. But the young slaves survive. Years later, now a royal guard, Ddol-bak wants revenge but gets tangled in the mysterious murders. As secrets get uncovered, the creation of the Korean alphabet can either give or take power. Deep Rooted Tree is critically acclaimed and had an awards sweep in 2011 and 2012, winning 11 awards. Despite not being the best historical K-drama, it is one of the most acclaimed.
8
The Emperor: Owner of the Mask (2017) — Stream On Kocowa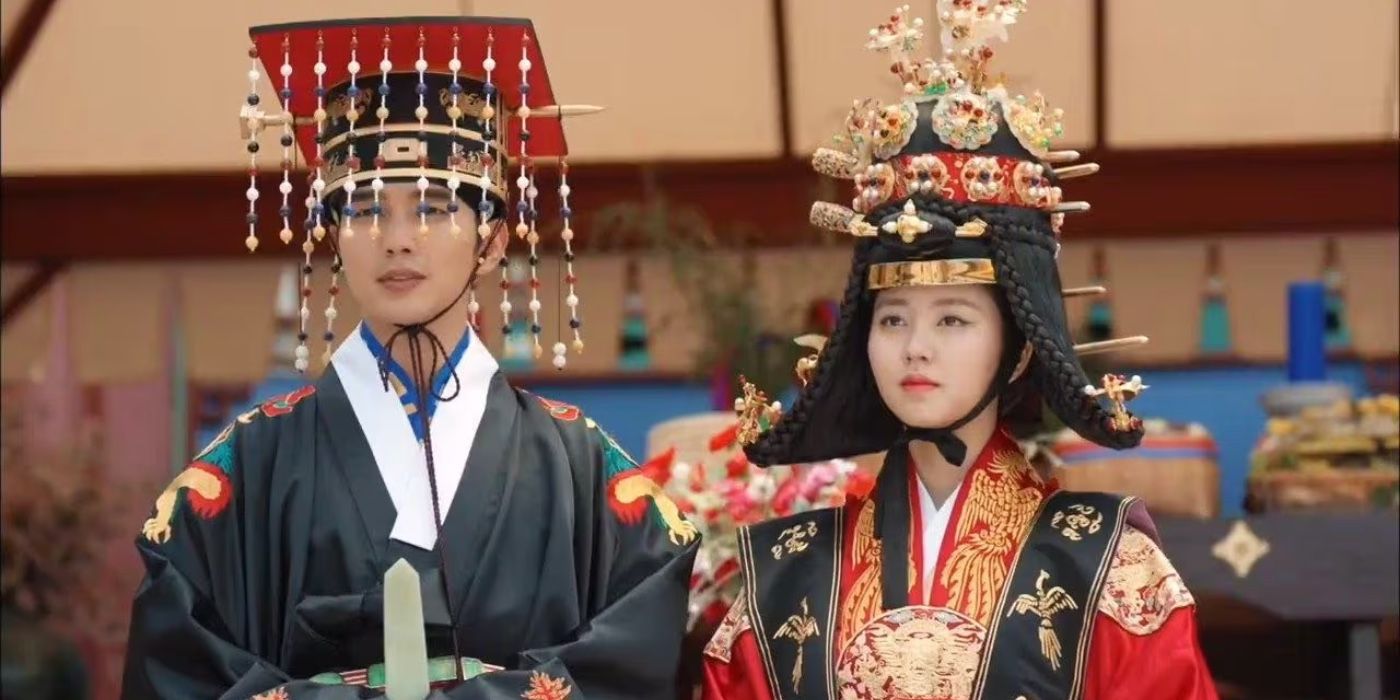 The historical drama The Emperor: Owner of the Mask isn't technically the best historical K-drama, but it does have solid elements of political intrigue. In the series, Prince Lee Sun (Yoo Seung-ho of the romantic K-drama I Am Not A Robot) finds himself at odds with controlling and affluent organization Pyunsoo hwe, whose far reach has depleted the population's water.
As Lee Sun fights against the organization, he soon finds out what a massive undertaking he has on his hands. Despite this Lee Sun becomes a symbol of hope in the sprawling Joseon dynasty, all with the assistance of his lover Han Ge-eun (Kim So-hyun). The Emperor: Owner of the Mask is critically acclaimed and was performing well long into the 2018 awards season, scooping up a whopping 11 awards.
Related: 14 Best Teen Love K-Dramas To Watch This Valentine's Day
7
Moon Lovers: Scarlet Heart Ryeo (2016) – Stream On Rakuten Viki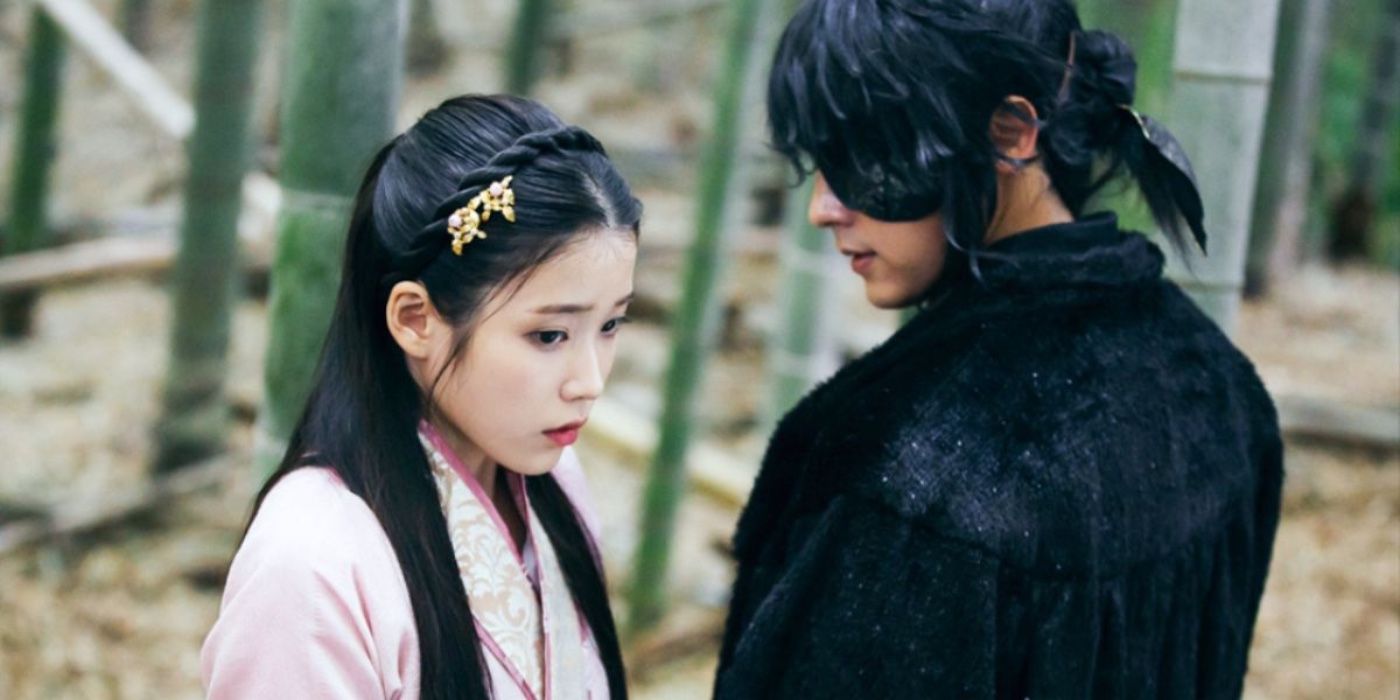 This historical K-drama is for fans who want a bit of fantasy and time travel tied in with their historical romance. The show did averagely well, meaning its not the best historical K-drama, but gained mass success overseas, due in part to audiences being familiar with it since it's a K-drama remake of a Chinese show. In this body-swap K-drama, a 25-year-old woman gets transported to the year 941 and meets the prince of the Wang family.
The historical Korean drama wouldn't be without its love triangle, a good guy and a bad boy. The woman falls for one of the kindhearted princes but is also allured by another who hides his face with a mask. In between love, she finds herself amongst dangerous palace politics and a rivalry for the throne. Moon Lovers did its biggest awards sweep at the SBS Drama Awards, garnering 12 nominations and winning seven. In total, the series has 11 awards to its name.
6
Rebel: Thief Who Stole The People (2017) – Stream On Rakuten Viki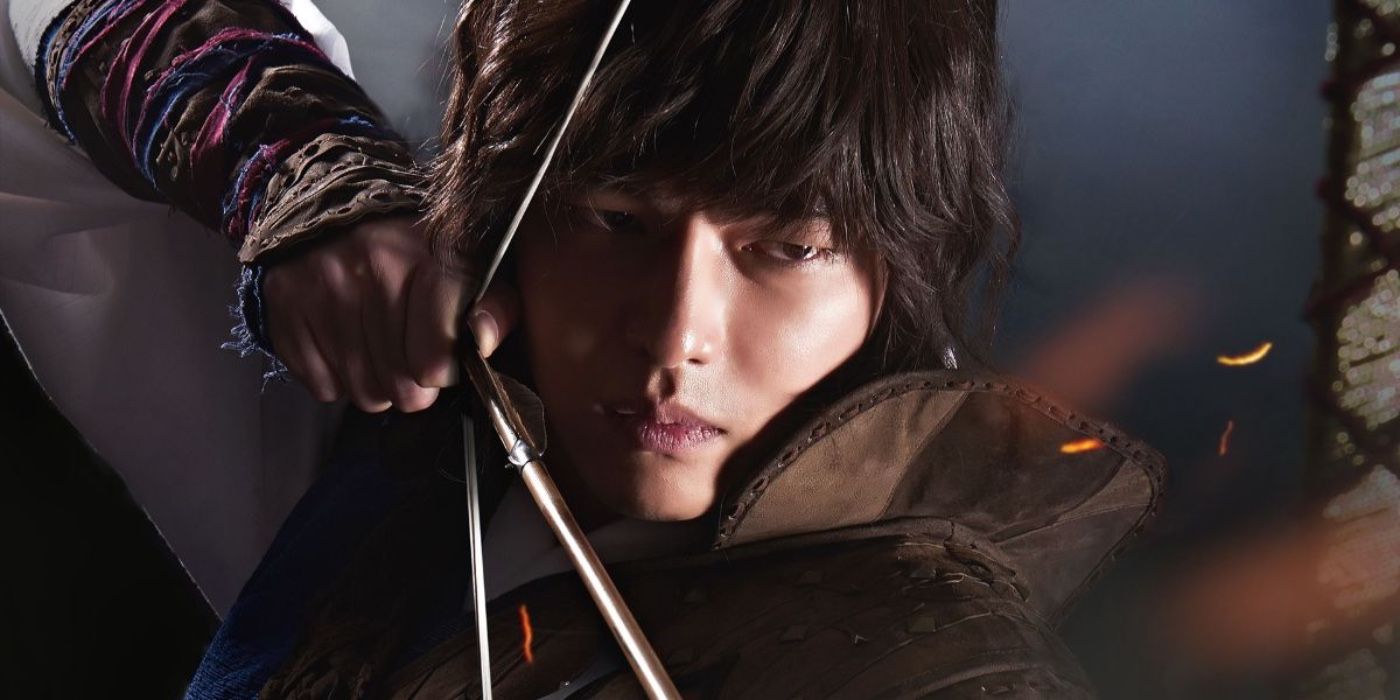 The historical K-drama Rebel: Theif Who Stole the People is set during the rule of the 10th king during the Joseon Dynasty. Many who watch the historical Korean drama will find it closely related to another famous tale, Robin Hood. The son of a servant has no noble standing in society and little room to make something of himself, but proves himself by stealing from the rich to return money to the poor.
Hong Gil-dong (Yoon Kyun-sang) decides to become the leader of a group of thieves. They steal and give back to the poor as the tyrannical King Yeonsangun (Kim Ji-Seok) oppresses his people. This drama also has a love story as the King's consort can't seem to forget her first love who happens to be Gil-dong, leading to a palpable romance. While not the best historical K-drama on the list, Rebel garnered critical acclaim and has 11 drama awards to its name.
Related: 13 K-Dramas With A Vampire Storyline, Ranked
5
Mr. Sunshine (2018) – Stream On Netflix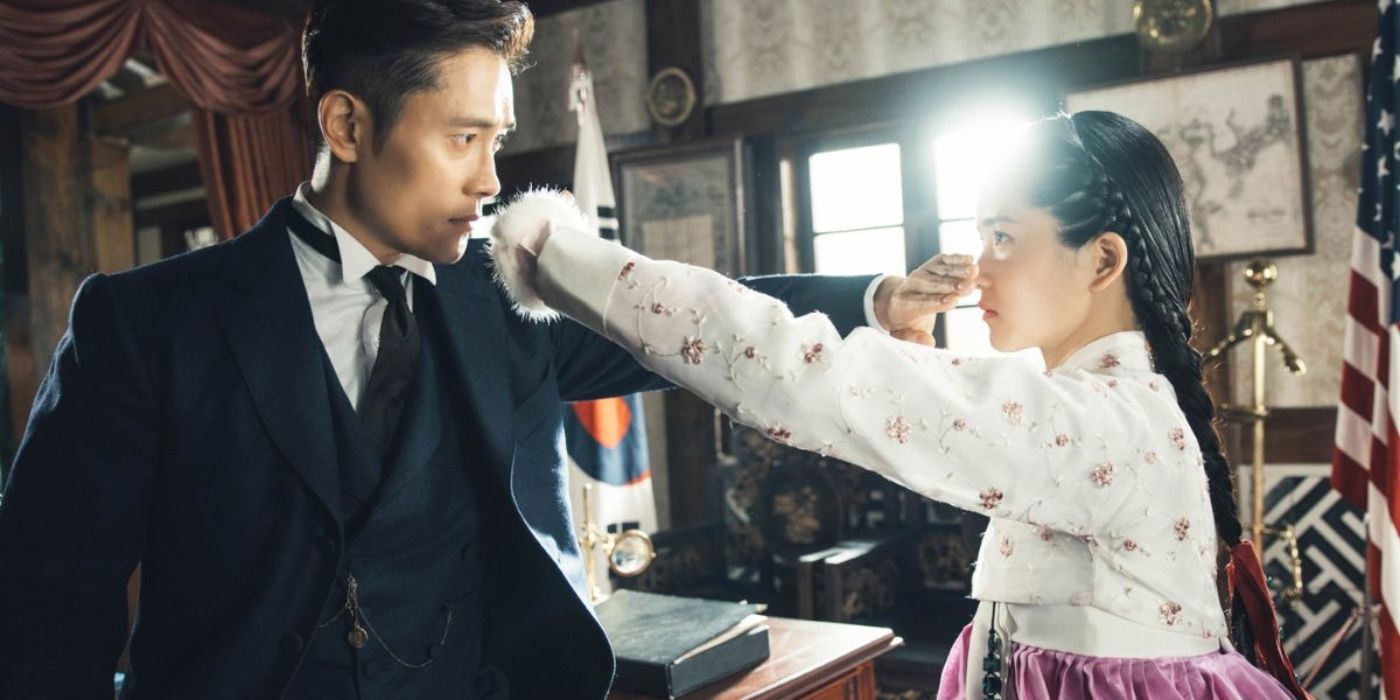 Mr.Sunshine is a favorite among K-drama fans for its melodrama, swoon-worthy K-drama love triangle, and its riveting use of historical facts. Fans applauded the show's accurate portrayal of historical events as well as its time period setting. Unlike other historical K-dramas, this takes place before the Japanese Annexation of Korea in the late 1800s. During its run, Mr. Sunshine was the third highest-rated drama in Korean cable television history
Eugene Choi (Lee Byung-hun) was once a slave but escaped to the U.S. and became a Marine Corps officer. He returns to Joseon on a mission but soon falls for an aristocrat's granddaughter. She's no ordinary aristocrat as she hides her identity as part of the Righteous Army. Along the way, he uncovers a plot for the colonization of Korea and a fight for sovereignty. Despite not being the best historical K-drama, Mr. Sunshine received accolades from the Korea Drama Awards, Asia Artist Awards, and The Seoul Awards.
4
Six Flying Dragons (2015) – Stream On Rakuten Viki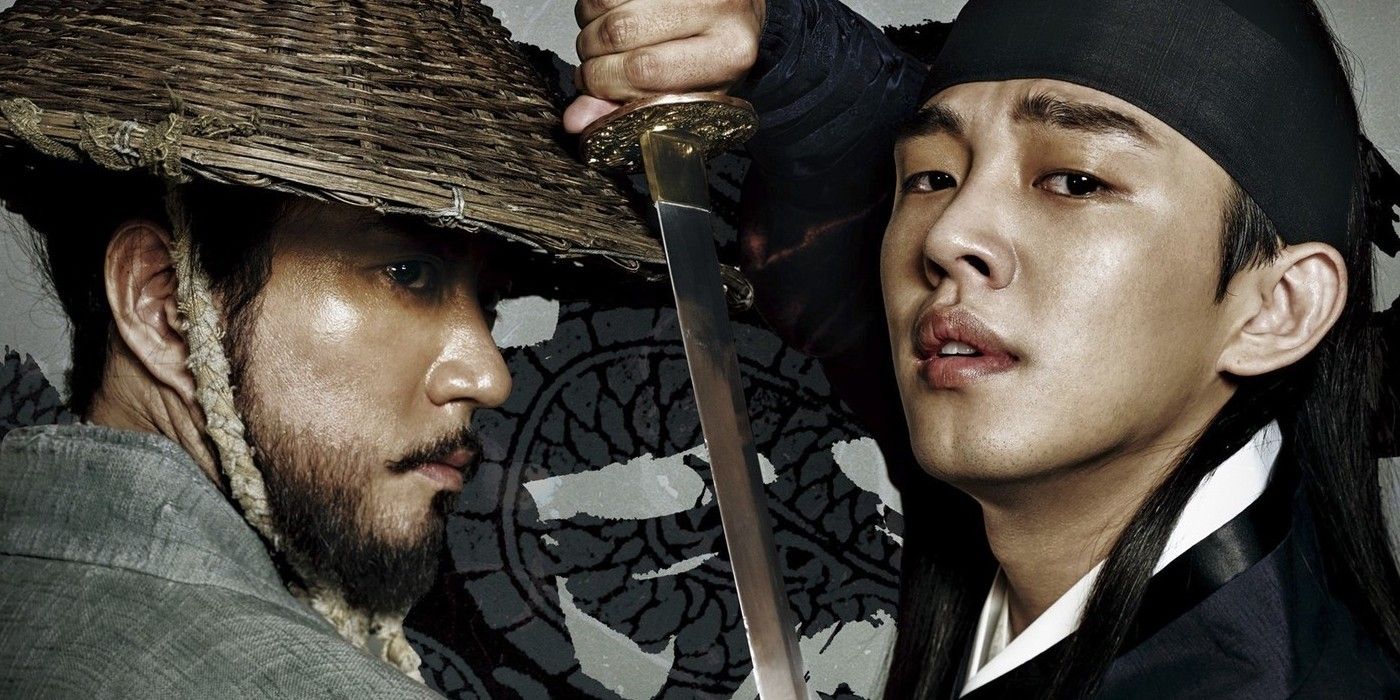 The 2015 historical K-drama and medieval TV show, Six Flying Dragons is seen as a loose prequel to the 2011 drama, Deep Rooted Tree. This is due to the storyline focused on real fictional characters and their foundations in the rise of the Joseon Dynasty. That being said, Six Flying Dragons exceeded its predecessor in terms of its critical acclaim.
The Korean historical drama focuses a bit more on the character Yi Bang-won (Yoo Ah-In), a prince and future king who helped his father establish the dynasty. The drama has everything from the rise and fall of characters, exciting action sequences, drama, and compelling political conflicts. It may not be the best historical K-drama, but it's close. Six Flying Dragons dominated the 23rd SBS Drama Awards, being nominated for 18 and winning 10. The series continued to receive nominations into 2018, winning 16 awards overall.
Related: 15 Great K-Dramas With LGBTQ+ Representation
3
Love In The Moonlight (2016) – Stream On Rakuten Viki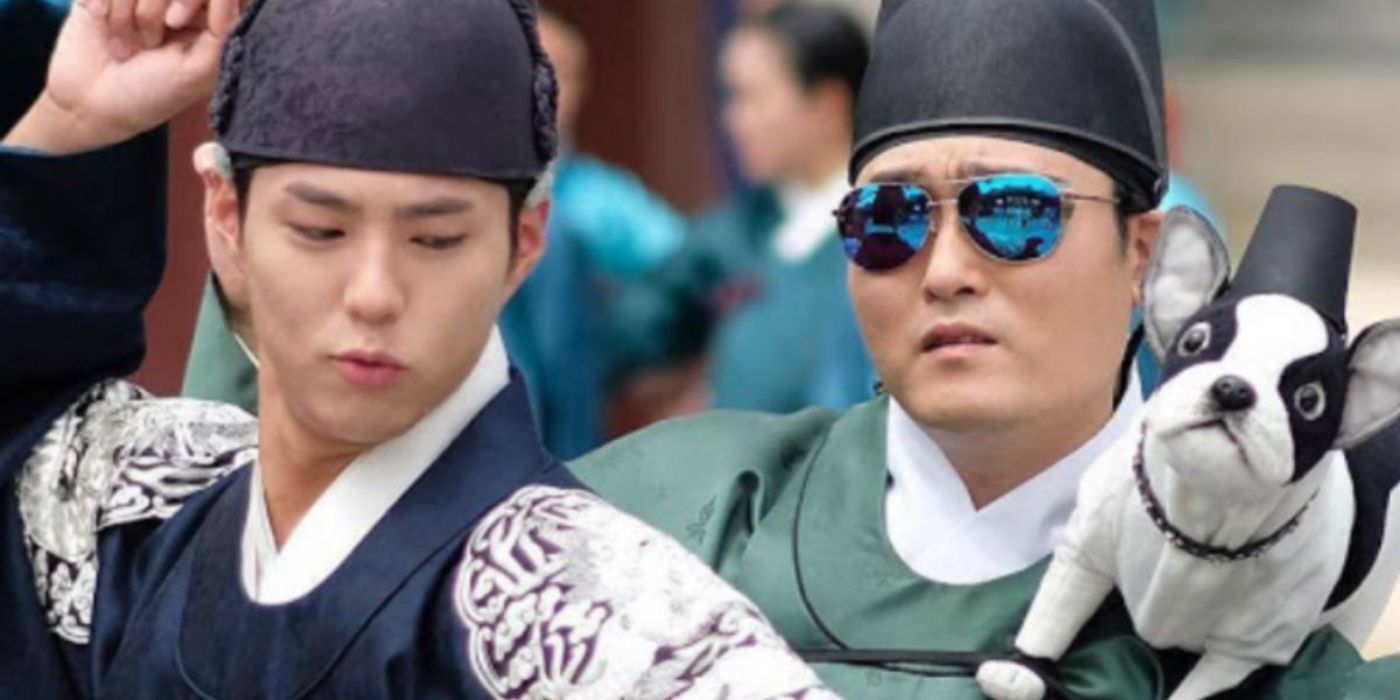 In the historical K-drama show, which is filled with jealous characters, Love in the Moonlight, a scholar named Hong Ra-On gives men dating advice by posing as a eunuch. Eventually, she meets the crown prince who soon gets invested in her. The historical Korean drama is based on a popular novel named Moonlight Drawn by Clouds, and features the popular K-drama actors Park Bo-Gu and Kim Yoo-Jung.
From its jealous K-drama characters to its enthralling and romantic storyline, Love in the Moonlight is an entertaining K-drama to watch for those who want to get acquainted with Korean history. Not only that, but Love in the Moonlight scored well among audiences and critics alike. The show won Best Drama Series at the 22nd Asian Television Awards, with its influence and popularity coining the phrase "Moonlight Syndrome" with the press. This is another reason the series is so close to being the best historical K-drama.
2
Moon Embracing The Sun (2012) – Stream On Rakuten Viki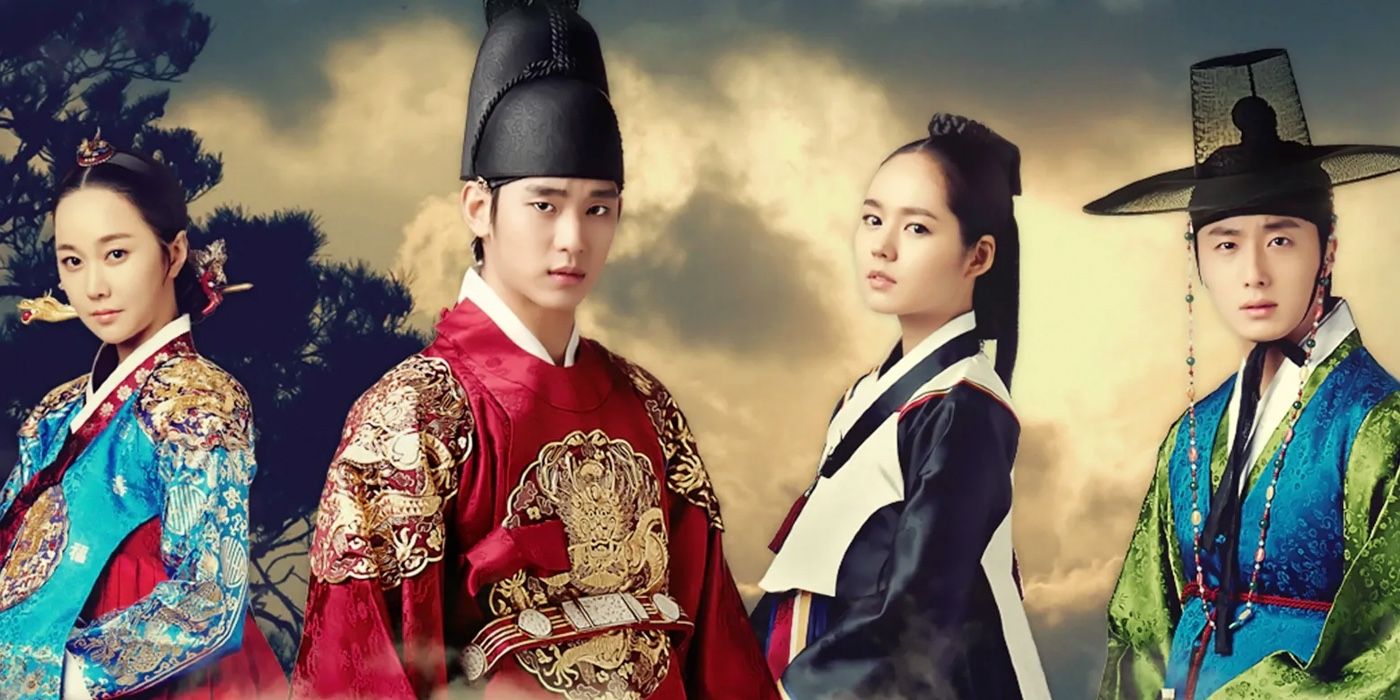 The historical K-Drama Moon Embracing the Sun is a K-drama that's filled with romance and takes place during the Joseon dynasty, which was the longest-living imperial dynasty in Korea. The show is about a love triangle between a legitimately born prince, his half-brother from a neglected concubine, and a female shaman. Moon Embracing the Sun leans heavily into the romance aspect, but there's enough historical accuracy there to make it close enough to being the best historical K-drama.
Compared to other historical K-dramas, Moon Embracing the Sun does a stunning job at making sure that the costumes, set, and even cinematography truly reflects the time period it's in. The story also flowed flawlessly and didn't give viewers to get bored and tired of its narrative. Moon Embracing the Sun was the talk of the 2012 awards season, gaining 22 awards in total. In addition, there was a stage musical adaptation of the series.
Related: 10 K-Drama Friendships Better Than The Show's Main Couple
1
Queen Seondeok (2009) – Stream On Kocowa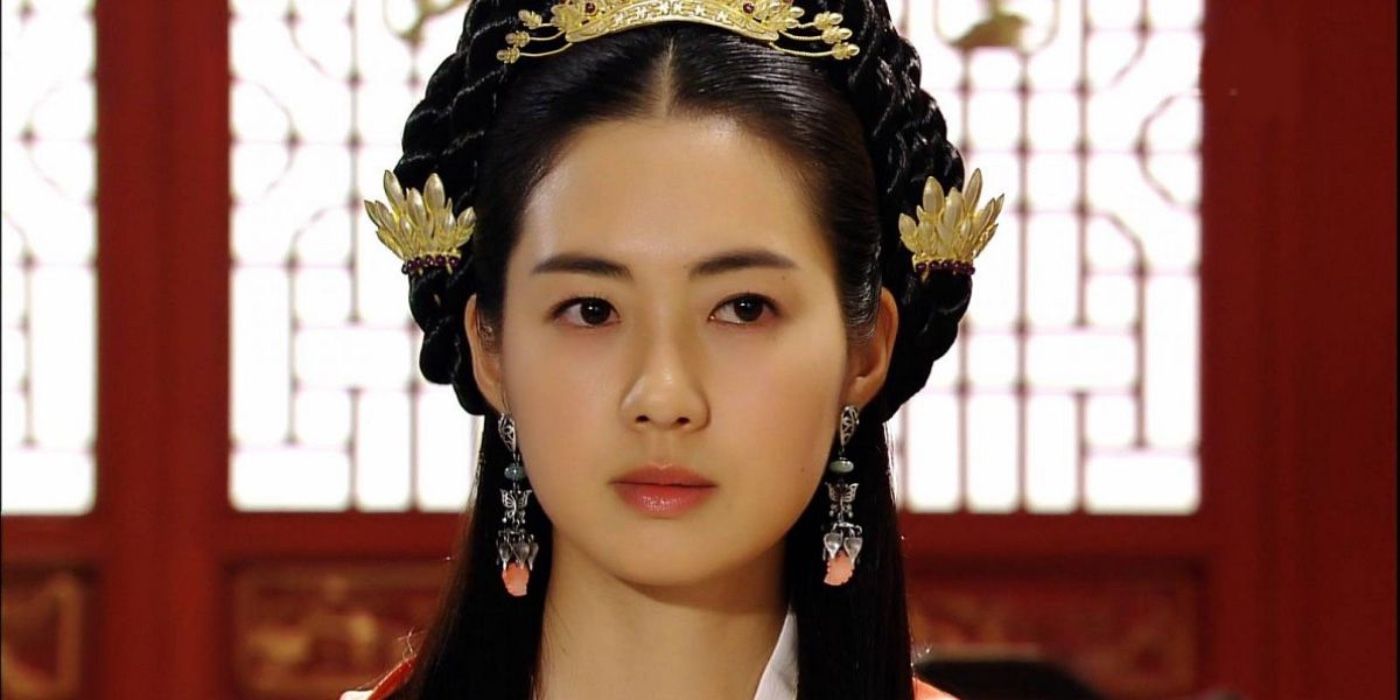 Though not a new K-drama, Queen Seondeok still holds up as being one of the highest-ranking historical K-dramas and is definitively the best historical K-drama. The drama is full of political unrest and turmoil that had fans on the edge of their seats. The female-led historical Korean drama sees Princess Deokman (Lee Yo-won), who is sent away as a child for her safety against the royal concubine hungry for power and desire to become queen.
As she's raised by a loyal servant, she comes to learn of her true identity. She not only seeks to reclaim her rightful place on the throne and take down the concubine but seeks justice for her twin sister. The drama takes viewers on her journey as queen and her struggles behind closed doors. While it's an older K-drama with more than one season, it still stands out based on its critical accolades alone, winning a grand total of 30 awards over its 62-episode run.
More: Kwon Shi-hyun & 13 Other K-Drama Bad Boys Who Made Us Fall In Love
Source link