MLB
2021 National League Cy Young Award race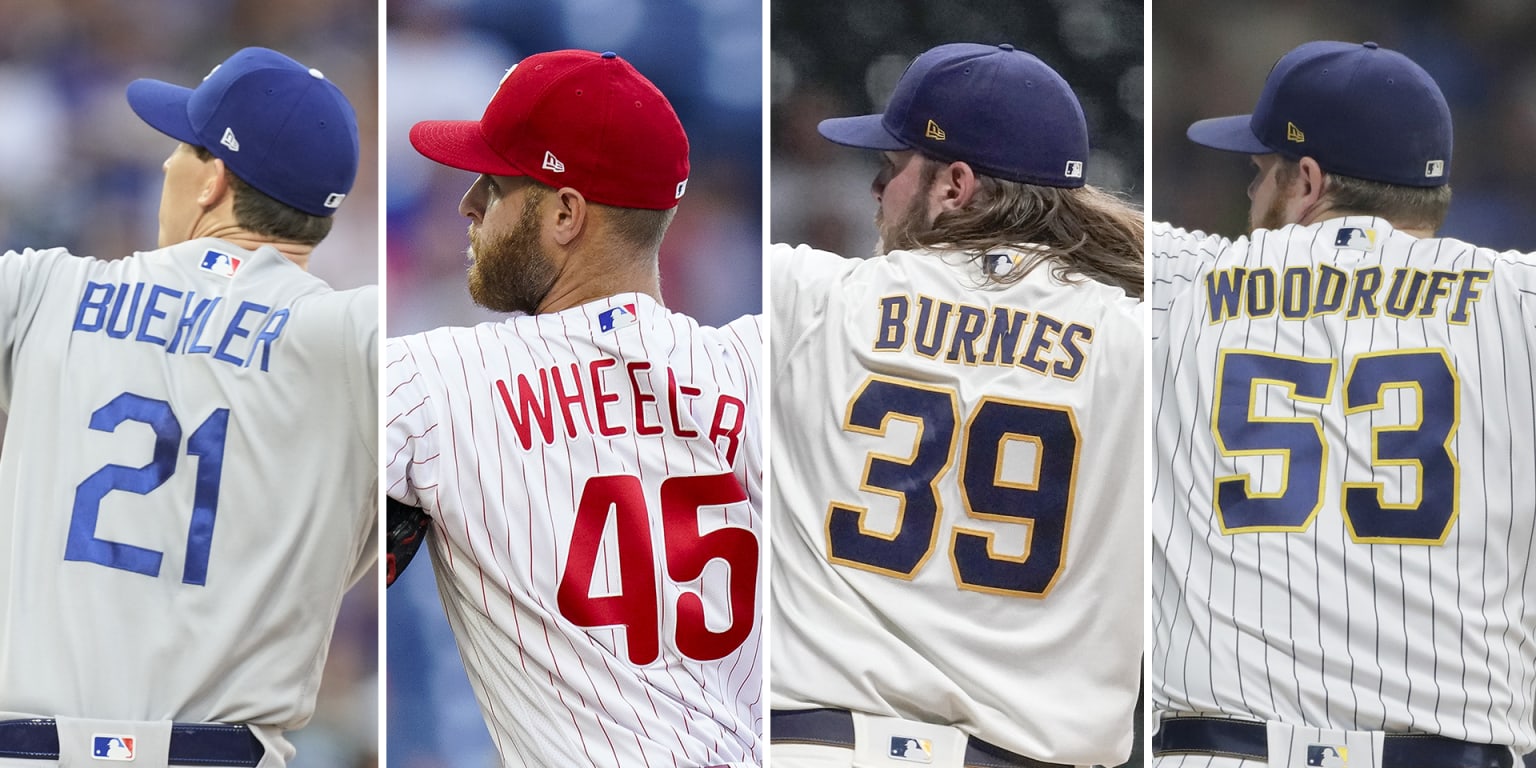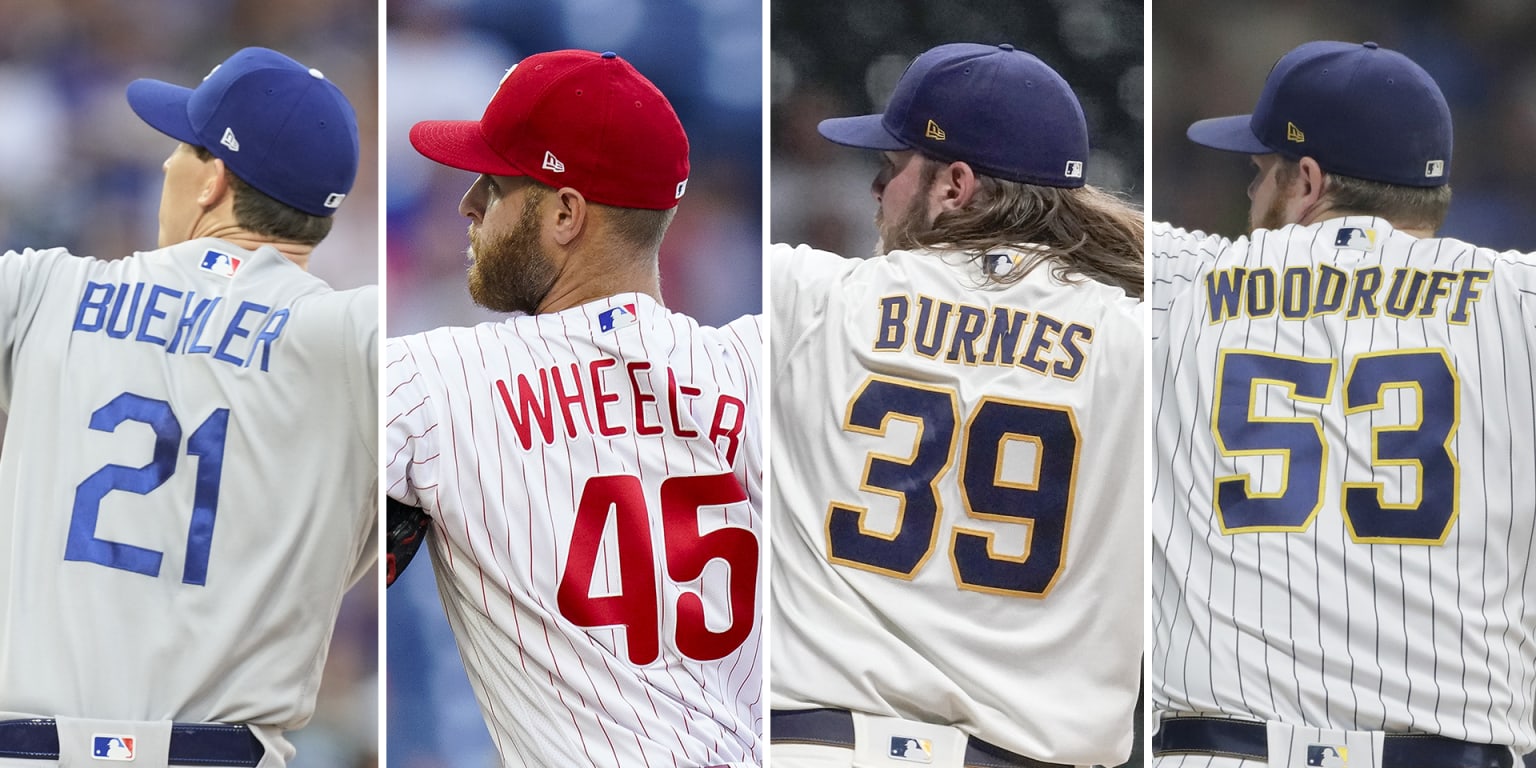 With that in mind, we'll monitor each of the top NL Cy Young candidates down the stretch by not only breaking down their most recent performances, but also looking ahead to what's next for each starter in the coming weeks.
Note: Potential remaining opponents for each pitcher are based on each team sticking with a five-man rotation for the remainder of the season. Thus, those opponents are subject to change.
2021 stats: 13-2, 2.02 ERA, 178 K's, 0.92 WHIP, 169 IP (26 starts)
Last time out: 6 2/3 IP, 1 R (0 ER), 8 K's, 1 BB vs. Padres
Stock trending: Up
Buehler has been lights out nearly all season, but he's taken his game to another level over the last two months. The Dodgers right-hander has a 1.19 ERA over his last nine starts, while pitching at least six innings and allowing no more than two runs in each of those nine outings. In fact, Buehler has completed at least six innings in all but one of his 26 starts this season.
What's next: Buehler's next turn in the rotation is tentatively slated for Monday against the Braves at Dodger Stadium.
Potential remaining opponents: Braves, Giants, Padres, D-backs, Rockies, Padres, Brewers
This is obviously subject to change, especially if the Dodgers use their four off-days in September to skip turns in the rotation for their back-end starters. Either way, Buehler will certainly be tested over the final month when he likely makes at least one start against the Padres and also has a trip to Coors Field potentially on the docket.
2021 stats: 10-8, 2.77 ERA, 194 K's, 1.00 WHIP, 168 2/3 IP (25 starts)
Last time out: 8+ IP, 7 R (5 ER), 10 K's, 0 BB vs. Rays
Stock trending: Down
Wheeler has been in the NL Cy Young Award conversation all season, but his chances have taken a slight hit over the last two months. He's allowed at least four earned runs in six of his last nine starts — something he did just twice in his first 17 outings. Wheeler has a 4.45 ERA during that span, which unfortunately for him, has coincided with Buehler's torried stretch. Wheeler appeared poised to help his Cy Young chances a bit his last time out, entering the ninth inning with 10 K's and just two earned runs charged to his name. Unfortunately, his final line ultimately proved to be a major knock against his case, as he allowed all three batters he faced to reach in the ninth — capped by a go-ahead three-run home run.
What's next: Wheeler's next turn in the rotation is tentatively scheduled for Monday vs. the Nationals at Nationals Park. He's already faced the Nats five times this season, going 1-3 with a 4.11 ERA in those meetings.
Potential remaining opponents: Nationals, Marlins, Rockies, Cubs, Orioles, Pirates, Marlins
If the Phillies stick to a five-man rotation down the stretch, Wheeler will not face another team that is in postseason contention this year. It's also worth noting that his potential start against the Rockies would come at Citizens Bank Park — not hitter-friendly Coors Field. Of course, with the Phillies still in postseason contention, it's possible they shuffle things up around their three off-days in September to line up Wheeler to pitch against the Mets (instead of the Cubs or Orioles) and the Braves (instead of the Pirates). Regardless, he certainly has a favorable upcoming schedule.
2021 stats: 8-4, 2.30 ERA, 180 K's, 0.95 WHIP, 133 IP (22 starts)
Last time out: 6 IP, 4 ER, 5 K's, 3 BB vs. Reds
Stock trending: Neutral
Burnes is just two outings removed from striking out 15 batters over eight soreless innings on Aug. 11 in what was his best start of the year — but he stumbled a bit on Tuesday. Burnes allowed four runs over six innings while striking out five and walking three. Still, he has a 1.96 ERA over his last 10 starts — and he's allowed one run or fewer in eight of those 10 outings. Burnes, who had 49 strikeouts and zero walks in April, still leads the Majors in strikeout-to-walk ratio (6.9) and strikeouts per nine innings (12.2). he's also allowed just five home runs in 133 innings.
What's next: Burnes' next start will tentatively come Sunday against the Twins at Target Field.
Potential remaining opponents: Twins, Cardinals, Phillies, Tigers, Cardinals, Mets, Dodgers
Burnes' remaining schedule is the hardest of these three to pin down for two reasons: the Brewers have four well-spaced off-days in September and they have a comfortable lead in the NL Central. Thus, they have plenty of flexibility to shuffle their rotation, whether it's to give their front-end starters more rest or to start lining them up for a potential NL Division Series matchup. With that in mind, it's entirely possible that Burnes will not face the Dodgers on the final weekend of the regular season, but instead face the Cards for a third time in September earlier that week.
Brandon Woodruff, Brewers
2021 stats: 8-7, 2.38 ERA, 177 K's, 0.93 WHIP, 151 1/3 IP (25 starts)
Last time out: 6 IP, 0 ER, 10 K's, 0 BB vs. Reds
Stock trending: Up
Woodruff is the perfect example of how quickly this whole conversation can change. The right-hander's Cy Young chances seemed to take a serious hit on Aug. 19, when he was tagged for a season-high six runs on eight hits in a loss against the Cardinals. That came on the heels of a start in which he pitched only three innings, albeit without allowing an earned run. Yet Burnes bounced back in a big way on Wednesday, racking up 10 strikeouts over six scoreless innings against the first-place Reds to lower his season ERA to 2.38. It was his fourth outing this season with double-digit strikeouts — but the first time he racked up at least 10 K's without issuing a walk.
What's next: Woodruff's next start is tentatively slated for Monday against the Giants at Oracle Park.
Potential remaining opponents: Giants, Cardinals, Indians, Cubs, Cardinals, Cardinals
Everything we said about the remaining path for Burnes also applies to Woodruff. Take this list of opponents with a major grain of salt, knowing that it's likely to change as the Brewers tweak their rotation in September with an eye on making a run in October.
Kevin Gausman: 12-5, 2.47 ERA, 174 K's, 1.01 WHIP, 146 IP (25 starts)
Freddy Peralta: 9-3, 2.45 ERA, 164 K's, 0.94 WHIP, 121 1/3 IP (23 games/22 starts)
Max Scherzer: 12-4, 2.51 ERA, 188 K's, 0.88 WHIP, 140 IP (24 starts)
Source link