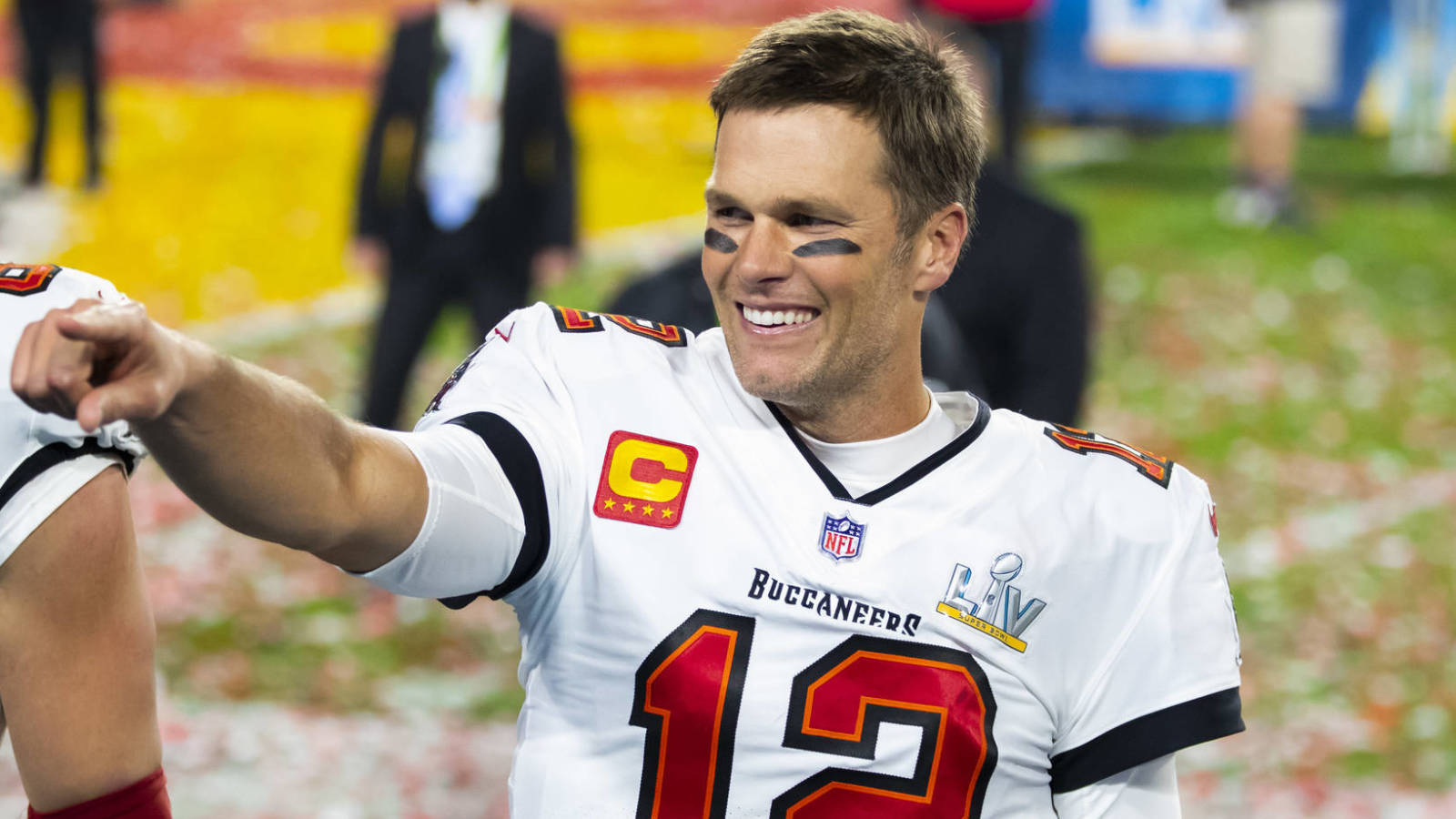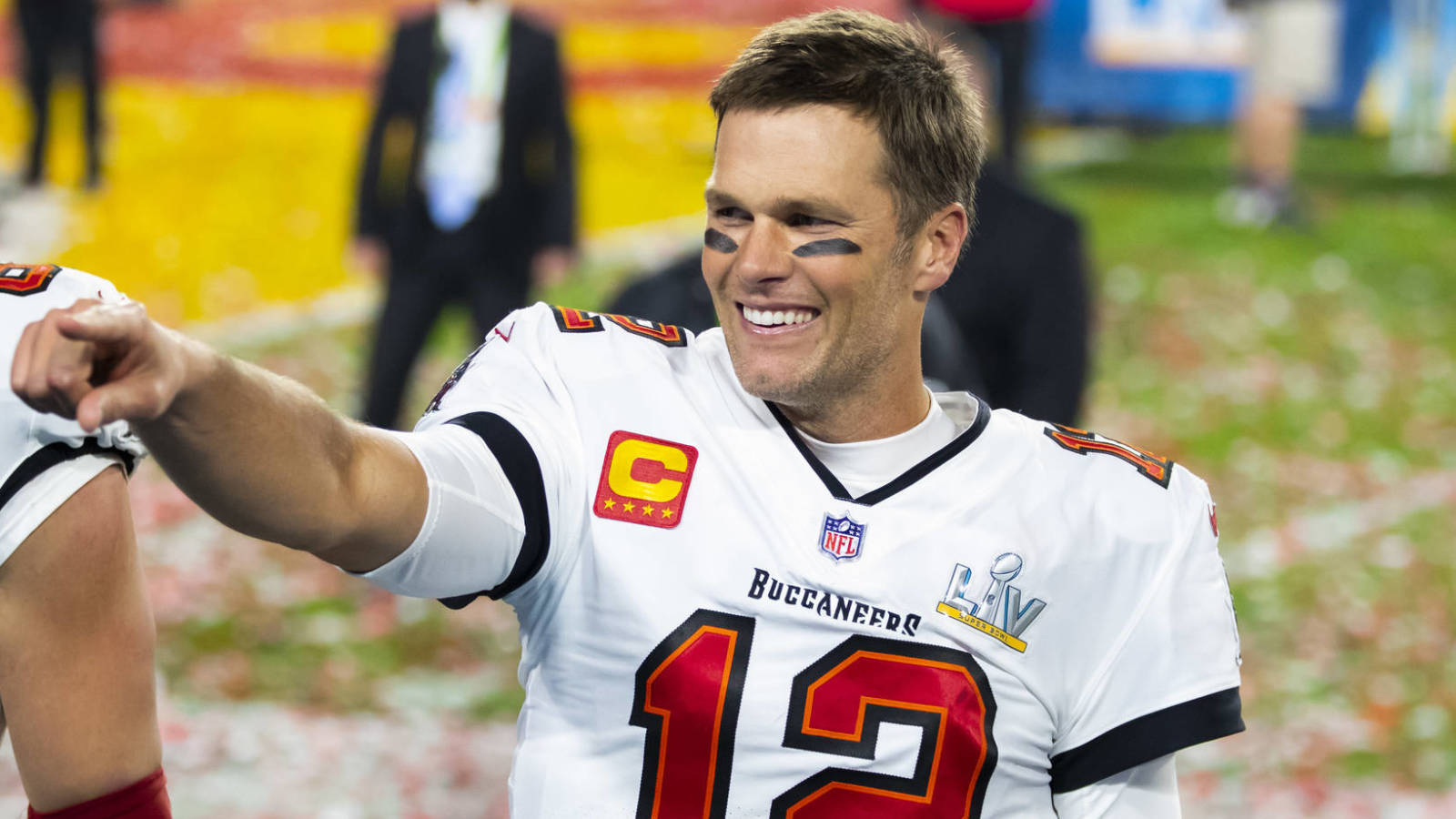 We are less than a month out from NFL training camps kicking off around the league. Here's a ranking of the 32 teams and their rosters, coaching staffs and relative chances for success entering training camp season for 2021. 
They are broken up into clusters of teams of similar strength. Don't hold fast to any ordination within those individual clusters. For example, in the cluster of 29 through 24, the Raiders are at 29th but a case could be made for them to be 24th.
Bottom Tier
It's saying something to be clearly inferior to the next group up, but that's just how much catching up there is to do for these three teams sporting radical changes and rookie head coaches.  
32. Houston Texans: Obviously, it's a different story if Deshaun Watson could play, but don't expect that. Instead, expect an apathetically hired head coach working feverishly to overcome a completely inept organization above him with a roster that features a lot of "I always wondered what happened to him" kind of players. All the draft capital traded away the last few years comes home to roost on a rotten nest.
31. Detroit Lions: Hands down the worst passing offense (on paper) in the NFL. The defense should be much improved and the energy from new coach Dan Campbell can maximize the talent, but this is an expansion team on offense outside the OL and also in the secondary. Their draft and free agency moves were made with a clear eye towards competing in 2022 and beyond, not this year. At least they should be fun to watch again.
30. Philadelphia Eagles: The Eagles are a peculiarly structured team. They have some great players and some high-end youngsters, but the depth and the bottom positions on the roster are seriously anemic. New coach, new QB and what appears to be the worst special teams in the league make it tough to have a lot of faith in immediate success. 
Will need a lot of good fortune to win more than they lose
Could any of these teams surprise and make the postseason? Possibly. There are lights at the end of these tunnels but it will require a lot of good fortune to stay on the tracks long enough to make it shine. 
29. Las Vegas Raiders: Rolling back largely the same roster, minus their best offensive lineman in Rodney Hudson, that was among the very worst over the final six weeks of last season is an interesting strategy. The middle-of-field defense, run game and the hiccup weeks from Derek Carr should be enough to win some games. 
28. New York Jets: Robert Saleh kicks off his head coaching career with a rookie QB and a core of offensive skill position players all one spot too high on the depth chart. The secondary beyond Marcus Maye is a huge roll of the dice, too. But the lines look solid and they do have some talent to work with around Zack Wilson. Arrow pointing up.  
27. Jacksonville Jaguars: If it clicks for both Urban Meyer and Trevor Lawrence right away, these Jaguars could rocket upward quickly. The run game and OL are solid, and the defense isn't barren. There are so many potential pitfalls with such a green roster, and relying so heavily on Lawrence–coming off an injury–is asking a lot. They probably need another year but the ascension could be a lot of fun to watch. Meyer needs to earn trust.
26. Cincinnati Bengals: Joe Burrow comes back, and with him comes hope. He has ample weaponry to work with, too. Alas, the rest of the roster has a ceiling that is lower than the passing offense. The stable of free-agent fill-ins on defense could bond together and surprise but it's tough to bank on so many castoffs in so many spots. Tough to trust Zac Taylor running the show, as well. 
25. New York Giants: The Giants have the best potential of this group, but so much of it depends on how key young players answer questions. Is Saquon Barkley healthy and capable of replicating his rookie year? Is Daniel Jones ready to take the proverbial next step and consistently look like a legit starting QB? Do Kenny Golladay and Kadarius Toney fit in, and together, quickly? How good can the bookend OTs become? Will Azeez Ojulari be an impact pass rusher right away? If all those answer yes, this is a sneaky-good playoff team. Hard to trust in everything going right, however. 
24. New England Patriots: I'll sum up the Patriots with a recent conversation I had with a former Patriots staffer. I made the assertion that if Bill Belichick wasn't the coach, most folks would call this New England team a collective bottom-5 roster, but they get the benefit of the doubt because of Belichick. He pushed back a little but acknowledged that the team didn't draft well (again) and has some serious holes. But they have an impressive secondary and I love adding Matt Judon up front, the first move he brought up too. They're flawed and terribly shallow but still dangerous, especially if Mac Jones can play capably right away. They'll be more dangerous in '22. 
Good enough to move up a tier, enough questions to buy into the doubt
The small cluster here are rosters with some legit talent but too many holes to be confident in them winning more games than they lose.  
23. Atlanta Falcons: Many will point to the Julio Jones trade as why these Falcons are on the way down. Swapping him out for Kyle Pitts does hurt, but not as much as the terrifying lack of pass rush oomph or rushing attack does. There is some promise with a young secondary, two impressive LBs and a solid OL, but it doesn't appear to overlap with Matt Ryan's remaining vigor at QB.  
22. Los Angeles Chargers: The Brandon Staley era begins with record-setting rookie Justin Herbert hoping to lead the Chargers back to postseason relevance. Staley will need to get more out of Joey Bosa, Jerry Tillery and the prominent recent defensive draft picks that haven't equaled the sum of their parts lately. Herbert, Keenan Allen and a healthy Austin Ekeler are a dangerous set of triplets that sets the floor higher than any other team in this cluster.  
21. Dallas Cowboys: Cowboys fans seem to have pinned all hope on a healthy return from Dak Prescott and all-world play from rookie defenders Micah Parsons and Kelvin Joseph. It's not an awful plan, though it's got considerable uncertainty. The offensive core around Prescott is impressive and can outscore a lot of foes. The run D should be better. The pass rush and secondary still look rough, and the offensive depth is a potential nightmare. Hard to trust Mike McCarthy to guide them through the narrow channel to the playoff sea, though the talent is capable if the balls bounce right. 
20. Carolina Panthers: Year 2 of the Matt Rhule experience brings a new QB in Sam Darnold and (fingers crossed) a healthy Christian McCaffrey to build the offense around. The OL and a rebuilt secondary with some high risk/reward players are tough to trust but good enough to blossom. Sneaky sleeper playoff team if Darnold is legit and McCaffrey plays all 17 games but they probably need another year for the youngsters on D to really come on.   
Viable postseason contenders with enough questions to hold them back
These teams have solid rosters but one (or two) glaring holes that make them tough to trust. If the questions gets answered positively, they're capable of winning a playoff game. If not, they could easily drop a tier. 
19. Denver Broncos: Depending on the QB situation and how well coach Vic Fangio can navigate expectations with a very good roster but one with a serious issue at the most important position on the field. The defense isn't quite as mighty as some have hyped, and the overall depth looks poor. If Teddy Bridgewater or Drew Lock emerge as even a league-average QB, this is a playoff team. The Broncos meager ranking here tells you how confident I am that it plays out that way. 
18. Miami Dolphins: The Dolphins won 10 games last year and added 4 top-50 picks to the roster. They probably should be higher, but beware overconfidence in a defense that was overly reliant on forcing takeaways. They're talented and adding both Jaelan Phillips and Benardrick McKinney adds more teeth to that side of the ball, but it's tough to replicate leading the NFL in turnover creation. The aggressive addition of speed at WR can only help Tua Tagovailoa as he attempts to win over a team that was infinitely better in 2020 when Ryan Fitzpatrick played over him. Tough team to forecast and much of their success depends on Tua's progress. 
17. San Francisco 49ers: There is more talent here than the No. 17 ranking. But the 49ers are in this cluster because nearly every player of critical importance is coming off an injury. To expect every one of them to both be fully potent again and also last at that level through a 17-game season is a leap I cannot make, and they didn't add anyone other than aging C Alex Mack. San Francisco is living on the edge of being either really good or really disappointing and I don't see much middle ground, despite their middle-of-the-pack ranking here.  
16. Pittsburgh Steelers: It wouldn't surprise me if the Steelers have a top-3 defense this year if everyone stays healthy. It wouldn't surprise me if the Steelers have a bottom-3 offense this year even if everyone stays healthy. Therein lies the quandary for Mike Tomlin–trying to win on defense in a division with loaded offenses. Their offensive line might be the worst we've seen in the NFL in some time. But man that defense around T.J. Watt, Cam Heyward and Minkah Fitzpatrick could be fantastic.
15. Minnesota Vikings: Getting back top pass rusher Danielle Hunter is one of the most underplayed stories of the NFL landscape. The Vikings finished dead last in sacks without him and Anthony Barr, who also returns. They should be much better on that side of the ball. The offense is dynamic with Dalvin Cook, Justin Jefferson and Adam Theilen. If the revamped line clicks in front of Kirk Cousins, who is simultaneously underwhelming and grossly underappreciated, the Vikings are going to be very difficult to stop. They'll need the young talents on defense to grow up quickly to achieve full potential. 
14. Chicago Bears: Chicago brings back a defense fully capable of finishing in the top 10 against both the rush and the pass. The outside CBs are the biggest question, and that's a bad place to have questions, but the Bears have an enviable defense around Khalil Mack and Akiem Hicks. I'm an avowed Justin Fields fan and I also like the idea of adding Teven Jenkins at left tackle. Those rookies probably won't pay big enough immediate dividends to match the window of opportunity with the aging defense, but having hope can do wonders. Pressure is on coach Matt Nagy to turn viable hope into tangible results. 
13. New Orleans Saints: It's going to be weird not seeing Drew Brees at QB in New Orleans. Nearly everyone else is back from one of the league's most balanced and consistently potent offenses, but it's very difficult to envision Jameis Winston having the kind of success Brees has had, even with Brees' obviously diminished arm strength. It's much more difficult than that to believe Taysom Hill can do that as a full-time QB. The defense is good enough at all levels to make every game a tough one for the opponent. 
Legit contenders to win at least one playoff game
All the teams here should expect to make the postseason and win 10 or more games, and could do some serious postseason damage with good health and a lucky bounce here and there.  
12. Arizona Cardinals: Moment of truth–I moved the Cardinals all over from 18 to 11 in the process of creating this. I settled at 12 because I'm bullish on the maturation of Kyler Murray, the additions of Rondale Moore at WR, Rodney Hudson at center and J.J. Watt as the alpha male they need up front on defense to balance with Chandler Jones. The secondary and special teams are big questions, but the top-end talent is too good to ignore. 
11. Seattle Seahawks: Russell Wilson is a leading MVP candidate and probably still doesn't get enough credit for how good he is. The downside for the Seahawks is that when Wilson hasn't been at that elite level, the team has stood little chance to win. This might be the best OL he's ever had and adding nifty D'Wayne Eskridge adds more potency to a dangerous receiving corps. Bobby Wagner and Jamal Adams highlight a stout but paper-thin defense that relies on creating pressure from all angles. Don't sleep on their excellent specialists either. Seattle had the NFL's best P-K combo in 2020.  
10. Indianapolis Colts: One of the most talented and well-conceived defensive fronts keeps the Colts in every game and is more than enough to win a lot of them. The offensive skill weapons are versatile and (aside from TY Hilton) full of youthful vigor, and the line remains very strong. It's a huge gamble rolling with Carson Wentz at QB, one I'm not sold will pay off. Good thing it's a very solid roster around him.
9. Tennessee Titans: Much like the Cardinals, I had the Titans all over the place. Any team with Derrick Henry, Ryan Tannehill, A.J. Brown and now Julio Jones on offense is going to be a major handful. They'll need to be electrifying because the defense doesn't appear much improved from a very poor 2020. Jeffery Simmons and Kevin Byard need more help than they got this offseason for this team to take the next step and win a playoff game. If the key pieces stay healthy there's no reason this team can't win more than one of them…
8. Los Angeles Rams: The NFL's top defense from a year ago gets some much-needed balance from the offense in trading for QB Matthew Stafford. The WR/RB/TE package is good enough for Stafford to thrive, though I'm not convinced he'll be a perfect fit for demanding coach Sean McVay. The defense took a big step back in losing John Johnson, Michael Brockers and Troy Hill with no real replacement plans, and I don't think that gets mentioned enough as a potential buzzkill for the excitement surrounding what should be a very potent offense. Having the NFL's most impactful defender in Aaron Donald can cover a lot of holes, fortunately.  
7. Washington Football Team: Higher than you'll see the WFT just about anywhere, but I really like what this team has done (the on-field product only). Ryan Fitzpatrick is a perfect choice at QB for a young team brimming with talented weapons like Terry McLaurin, Antonio Gibson and Curtis Samuel. The defense is the best in the NFL on paper and it's easy to see how that translates to the field, too. They're volatile and will likely have a clunker or two, but Washington can win a lot of games, even some in January.
Serious contenders
It wouldn't be a surprise to see any of these teams hosting the Lombardi Trophy next February. 
6. Baltimore Ravens: Lamar Jackson needed better receivers to progress, so the Ravens went out and got him Sammy Watkins and Rashod Bateman. Now the passing offense has legit weapons outside TE Mark Andrews and that makes Jackson and the ground game even more potent. The secondary remains quite good, though they'll need some players to step up in front. Special teams and coaching remain exceptional. As long as Jackson plays like an MVP candidate, Baltimore can beat anyone, anywhere. 
5. Green Bay Packers: All bets are off if Aaron Rodgers isn't at the helm, but the assumption is No. 12 will play like the reigning MVP once again, if for no other reason than spite against the only organization he's ever played for. They're loaded nicely around him with a good line, Davante Adams and Aaron Jones, and role players who fit well. Green Bay has impact defenders at all three levels and better depth than most top teams. Again, it all goes away if Rodgers goes away, but with Rodgers this team should expect to win at least 12 games. 
4. Buffalo Bills: Josh Allen gets most of the acclaim, but this is a very good team on both sides of the ball around the dynamic QB. The middle-of-field defense is rock solid and well-coordinated. I like the rookie additions to bolster the pass rush. Stefon Diggs keys a fast set of weapons that buys into Allen, and he delivered a fantastic third year. Even if Allen's decision-making and ball security regress, and they might, these Bills are strong and well-coached enough to overcome a bad game. If Allen continues the growth curve he showed last year, this team might not lose after October ends. 
3. Cleveland Browns: The Browns have as much marquee talent as anyone with Myles Garrett, Odell Beckham, Nick Chubb, Denzel Ward and the best OL in football. If the secondary around Ward, the team's biggest weakness a year ago, emerges as even average behind a revamped pass rush, the unit will be special. The offense is already there when Baker Mayfield is dialed in. They have questions on special teams and at LB, but from 1-53 this is the best roster in the NFL.  
Last year's best
The two conference champions default to the top two spots. The moves each team made this offseason make it perfectly justifiable to expect them to make it back, too. 
2. Kansas City Chiefs: Any team with Patrick Mahomes throwing to speedy Tyreek Hill and superb TE Travis Kelce is going to be very good. With a healthy OL and run game, expect more sizzle from the best big-play offense since the Greatest Show on Turf-era Rams. Chris Jones and Frank Clark are a great 1-2 punch on the defensive front and spearhead an opportunistic unit that specializes at playing with a lead. They're not as deep as they have been, but it won't matter if the key players all achieve their full potential. 
1. Tampa Bay Buccaneers: A defending champion that returns every starter?! Mercy. The dynamic young defenders are capable of extending the run for as long as Tom Brady remains outstanding at QB. The weaponry, the line, the coaching, the depth–everything is in place for a repeat. It doesn't mean they will hoist the Lombardi Trophy again, but Tampa Bay is a deserving top team entering the season.