MLB
Andre Dawson's top moments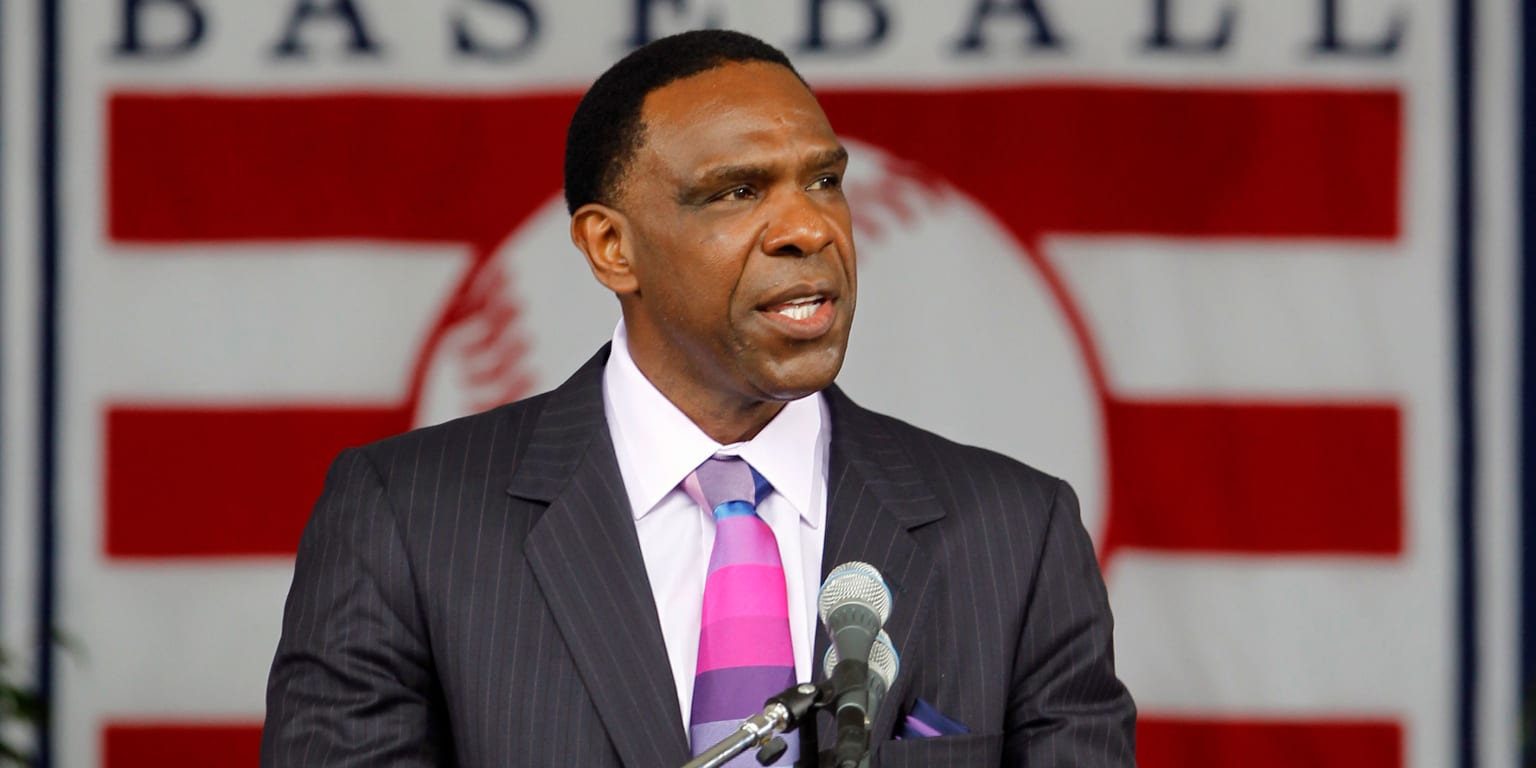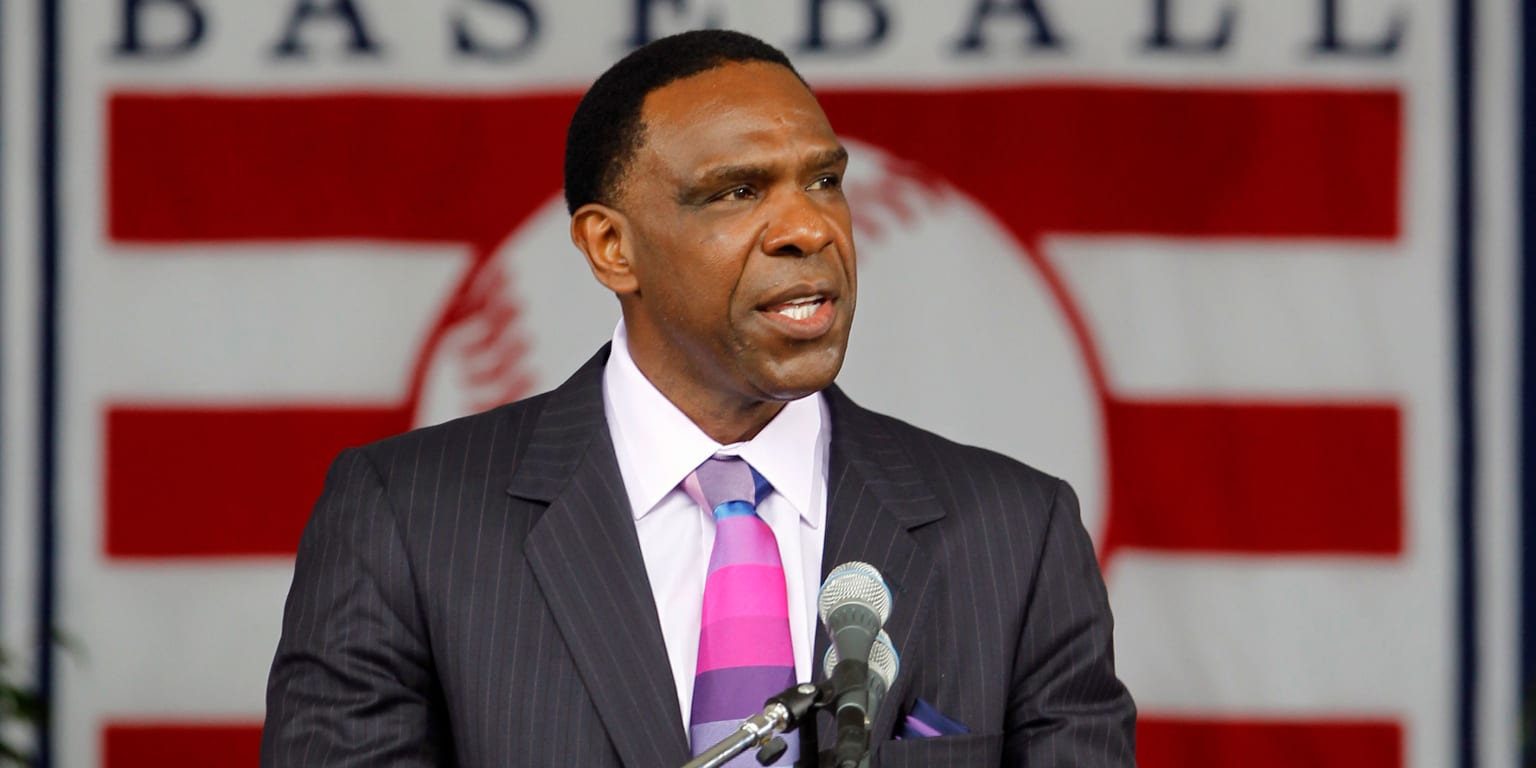 When Cubs great Ryne Sandberg gave his Hall of Fame induction speech in 2005, he made sure to champion one of his teammates who at the time was still seeking election to Cooperstown: Andre Dawson.
"No player in baseball history worked harder, suffered more or did it better than Andre Dawson," Sandberg said. "He's the best I've ever seen."
The Hawk became a Hall of Famer five years later. A superstar for two franchises, the Expos and Cubs, Dawson played 21 seasons in the Major Leagues from 1976-96. He was an MVP, a Rookie of the Year, an eight-time All-Star, a four-time Silver Slugger and an eight-time Gold Glover. He could do it all on the field — hit, run, field, throw.
Here are the top 10 moments of Dawson's career.
As a free agent in 1987, Dawson famously brought the Cubs a blank contract and told them to fill it out. Eight months later, he was the MVP of the National League. In his debut season in Chicago, Dawson led the Majors with 49 home runs and 137 RBIs while making his fourth All-Star team and winning his seventh Gold Glove Award and fourth Silver Slugger Award. He even homered in his final at-bat at Wrigley Field that year as the crowd gave him a standing ovation. When he was named MVP over Ozzie Smith, it was a crowning achievement for Hawk, who had twice finished as the runner-up for MVP while with the Expos, to Mike Schmidt in 1981 and Dale Murphy in '83.
Dawson was a five-tool star, and during his time with the Expos especially he was a dangerous power-speed threat, averaging 22 homers and 25 steals a year for his 10 full seasons in Montreal. He reached some major milestones later in his career, joining the 300-300 club with his 300th stolen base in 1990 and the 400-300 club with his 400th home run three years later. There are only five players with 400 career home runs and 300 stolen bases: Barry Bonds, Alex Rodriguez, Willie Mays, Carlos Beltrán and Dawson.
3) Don't pitch to the Hawk
No moment more perfectly showed how much opposing teams feared the Hawk than this. On May 22, 1990, the Reds, managed by Lou Piniella, intentionally walked Dawson five times in a single game. That still stands as the Major League record.
And Dawson and the Cubs got the last laugh. Chicago won, 2-1, in 16 innings, with Dave Clark lining the walk-off hit one batter after Dawson's fifth and final intentional walk. Dawson also knocked a single in the 11th inning in one of the few times Cincinnati dared pitch to him.
4) Bringing the playoffs to Montreal
The Expos had yet to make a playoff appearance after 12 seasons as an MLB franchise. In 1981, Dawson led them to their first postseason, batting .302 with 24 homers and 26 steals. In Montreal's first playoff game, Game 1 of the NLDS at Olympic Stadium, Dawson went 2-for-4 with a triple off fellow Hall of Famer Steve Carlton as the Expos defeated the Phillies. Then, in the winner-take-all Game 5, he singled and scored an insurance run as the Expos shut out Philadelphia and advanced to the NLCS.
5) A rocket off the Rocket
Dawson saved the best for the last of his eight All-Star Games. In the 1991 All-Star Game at SkyDome in Toronto, Dawson crushed a tape-measure home run off Roger Clemens, way over the 400-foot sign in dead center field. A young Ken Griffey Jr., playing center field for the AL, simply turned and gazed up at where the ball would land.
After a brief big league debut as a September callup in 1976, Dawson broke out as the Expos' star center fielder in his first full season in 1977. A 22-year-old Hawk hit .282 with 19 home runs and 21 stolen bases. He was named the NL Rookie of the Year, beating out the Mets' Steve Henderson, the Padres' Gene Richards and the Astros' Floyd Bannister. Dawson is on the short list of players to win both Rookie of the Year and an MVP.
7) One inning, two homers … twice
Dawson accomplished a rare power-hitting feat not once, but twice — hitting two home runs in the same inning. Both came with the Expos. He first did it on July 30, 1978, homering off the Braves' Tommy Boggs and Craig Skok in the top of the third inning at Atlanta-Fulton County Stadium. On Sept. 24, 1985, he did it again against the Cubs at Wrigley Field, belting three-run homers off Ray Fontenot and Jon Perlman in the top of the fifth. (Dawson also hit a two-run homer earlier in the game, giving him a three-home run, eight-RBI day.)
Dawson is one of only five players with multiple two-homer innings in their careers, along with Edwin Encarnación, Alex Rodriguez, Jeff King and Willie McCovey.
Dawson was more than a feared slugger. He was also an outstanding outfielder, winning eight Gold Glove Awards in his career at two different positions — four when he was a center fielder (1980-83 with the Expos), four when he was a right fielder ('84-85 with the Expos, '87-88 with the Cubs). Hawk made some especially amazing plays with his arm, like when he threw out Montreal's Mitch Webster at third base from the right-field line at Wrigley Field on July 30, 1987, as the Cubs faced his former team. Dawson is one of 14 outfielders to win eight Gold Gloves.
One other feather in Dawson's cap, also from his MVP season: he hit for the cycle on April 29, 1987. Dawson's cycle came in front of the home crowd at Wrigley, against the Giants. Hawk homered in the first inning, doubled in the third, singled in the fourth and tripled in the sixth to complete the cycle. He added another single for good measure and went 5-for-5 in the Cubs' 8-4 win. Dawson is one of 10 different Cubs players to hit for the cycle.
Dawson showed off his power in the 1987 Home Run Derby at the Oakland Coliseum. Dawson won the Derby, beating a field headlined by hometown slugger Mark McGwire, who went on to lead the Majors that year with a then-rookie-record 49 homers (George Bell and Ozzie Virgil were the other two Derby participants).
After the Derby, Dawson also doubled off Bret Saberhagen in the All-Star Game the next day.
Source link