Smartphone
Apple offers free repair of AirPods Pro with sound quality issues for another year
We may earn a commission if you make a purchase from the links on this page.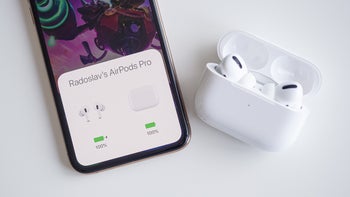 Apple's AirPods Pro wireless buds debuted to a great fanfare two years ago, and we mean that literally as some of the batches subsequently exhibited unorthodox noise while listening and unpleasant crackling sounds.
While Apple didn't say much about the issues, about a year ago it launched an out-of-warranty repair and replace program for those owners who encountered annoying sound issues during regular AirPods Pro usage.
The repair program was supposed to last two years, but this week Apple just extended it for one more instead of allowing it to expire, indicating there are still people showing up with AirPods Pro bought before October 2020, and having the following problems:
Apple has determined that a small percentage of AirPods Pro may experience sound issues. Affected units were manufactured before October 2020.
An affected AirPods Pro may exhibit one or more of the following behaviors:
Crackling or static sounds that increase in loud environments, with exercise or while talking on the phone
Active Noise Cancellation not working as expected, such as a loss of bass sound, or an increase in background sounds, such as street or airplane noise
Apple or an Apple Authorized Service Provider will service the affected AirPods Pro (left, right or both), free of charge.
Units from the affected batches will be fixed or replaced for free be Apple, just as before, but now "
the program covers affected AirPods Pro for 3 years after the first retail sale of the unit
,"
says Apple
, instead of the initial two that just expired.
Source link