Smartphone
Apple reports a strong 50% gain in fiscal third quarter iPhone revenue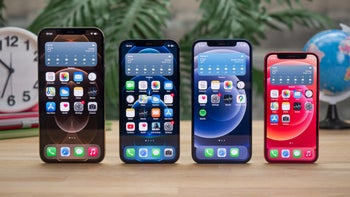 Apple released its fiscal third quarter earnings this afternoon which includes the three months ending June 26th. During the quarter, the tech giant set a record for its fiscal third quarter by generating revenue of $81.4 billion, a 36% year-over-year increase. It was another strong quarter for the iPhone with $39.57 billion in revenue rung up compared to the $26.42 billion in handset sales announced a year ago.
This works out to nearly a 50% increase in handset gross for Apple during the quarter. Apple iPad sales came to $7.34 billion versus $6.58 billion a year ago. The 11.6% gain is a sharp drop from the 79% annual increase in tablet sales Apple announced during its fiscal second quarter. The Services unit had a strong 33% hike in revenue year-over-year to $17.49 billion compared to the $13.16 billion in Services revenue that Apple reported during the same quarter in 2020.
Apple's Wearables, Home and Accessories division, which includes the most popular watch in the world, had a good quarter with revenue up a strong 36% during the fiscal third quarter to $8.78 billion.
Apple CEO Tim Cook said in a statement, "We saw a very strong double digit increases in both upgraders and switchers during the quarter." The chip shortage affected Apple's iPad sales which the executive mentioned in his statement. "The shortage primarily affected Mac and iPad. We had predicted the shortages to total $3 to $4 billion. But we were actually able to mitigate some of that, and we came in at the lower than the low end part of that range."
This is a developing story and will be updated.
Source link