India
'Arrest MoS Mishra and son, or …': Farmers plan series of protests over Lakhimpur violence | India News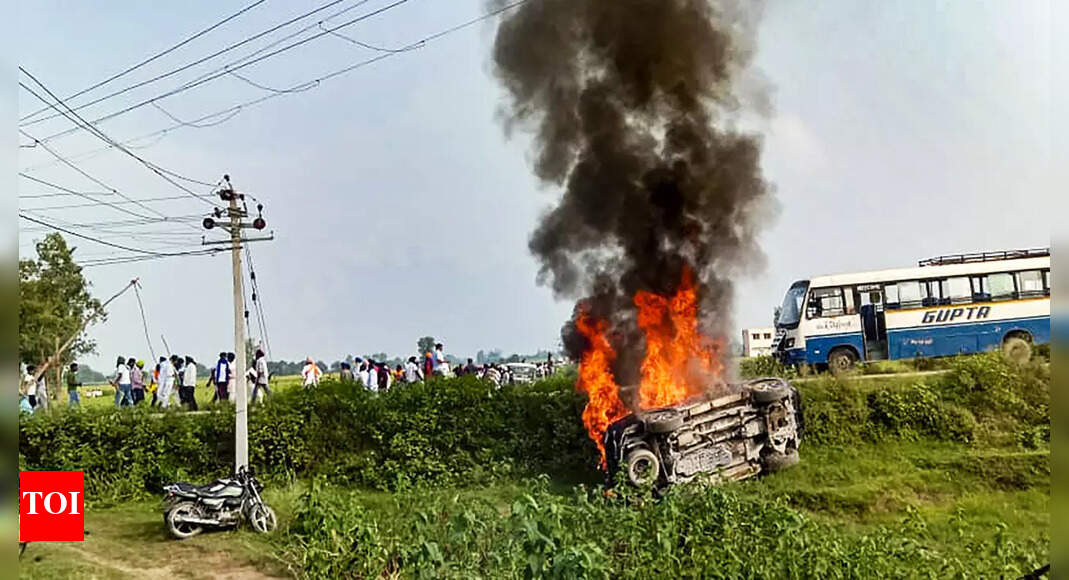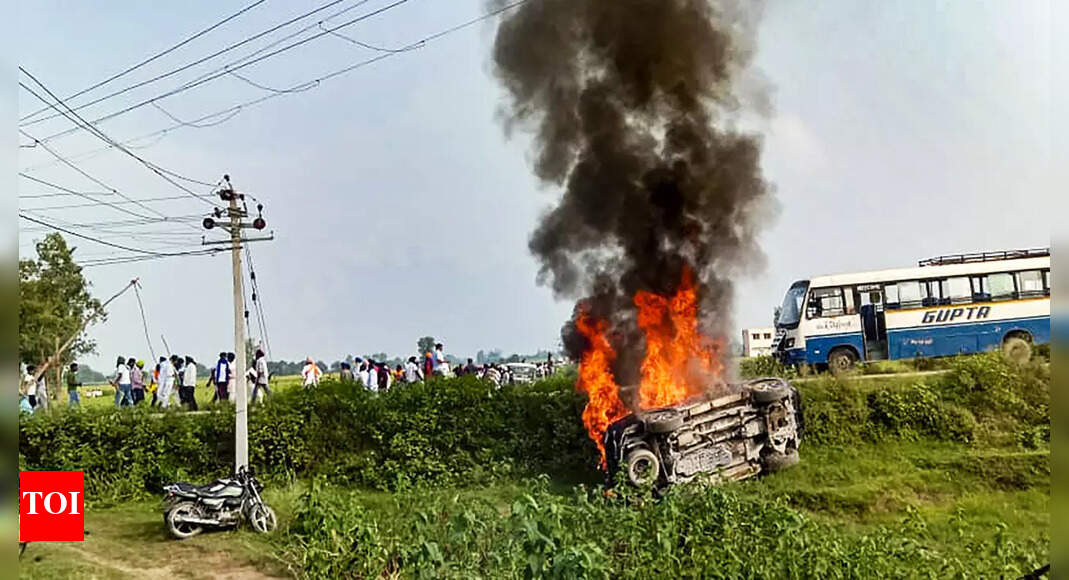 NEW DELHI: The farmer leaders on Saturday pressed for the arrest of Union minister Ajay Mishra Teni and his son Ashish Mishra over their alleged involvement in the Lakhimpur Kheri violence on October 3.
The Samyukta Kisan Morcha (SKM), an umbrella body of farmer unions, said it will launch a series of protests across India if their demands are not met.
Addressing a press conference, the SKM leaders said that Union minister of state for home affairs Ajay Mishra Teni be dismissed from the cabinet and arrested on charges of spreading disharmony, and murder and conspiracy.
They added that his son Ashish Mishra, also known as Monu, and his associates should also be arrested immediately.
Calling the Lakhimpur violence a "pre-planned conspiracy", the SKM said that if these demands are not met by October 11, it will launch a series of protests across the country.
Lakhimpur Kheri violence live updates
On October 12, the SKM is planning to launch a "Shaheed Kisan Yatra" which will be taken out from Lakhimpur Kheri by taking the mortal remains of the deceased farmers.
Then on October 15, the SKM said it will burn the effigies of BJP leaders on the occasion of Dussehra.
A rail roko protest will also be organised across country on October 18 from 10am to 4pm.
On October 26, the morcha is planning to organise a mahapanchayat in Lucknow to protest against the incident.
Union minister's son appears for questioning
Meanwhile, MoS Mishra's son Ashish appeared for questioning before the SIT on Saturday in connection with the incident.
Ashish Mishra appeared before the special investigation team (SIT) before 11 am, the time mentioned in the second summons served to him the previous day after he did turn up for interrogation on Friday.
Punjab Congress leader Navjot Singh Sidhu ended his "silent protest" after the minister's son turned up for questioning.
The Punjab Congress unit chief had started his "maun dharna" from 6.15 pm on Friday outside the home of local journalist Ram Kashyap in Nighasan tehsil. The protest came to an end around 11.30 am on Saturday
Kashyap had also died in the incident on October 3.
Four farmers were mowed down by an SUV in Lakhimpur Kheri when a group agitating against the Centre's three new farm laws was holding a demonstration against the visit of UP deputy chief minister Keshav Prasad Maurya.
The farmers claim that Mishra's son Ashish was in the SUV that ploughed into the protesters, a charge vehemently denied by the Union minister.
Two BJP workers and a driver were beaten to death allegedly by the angry protesters, while a local journalist was also killed in the violence.
(With inputs from PTI)