MLB
A's perfect Deadline match with Starling Marte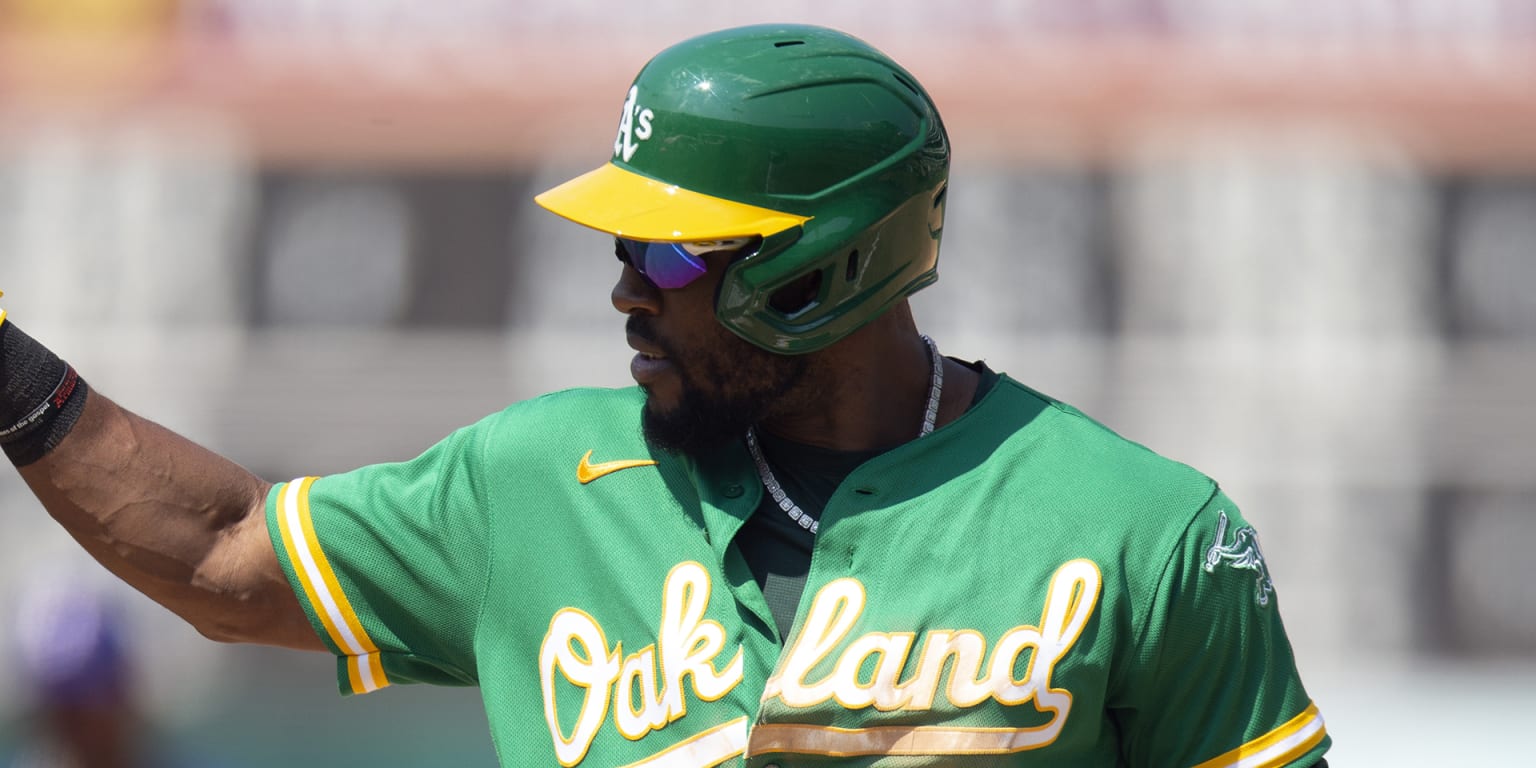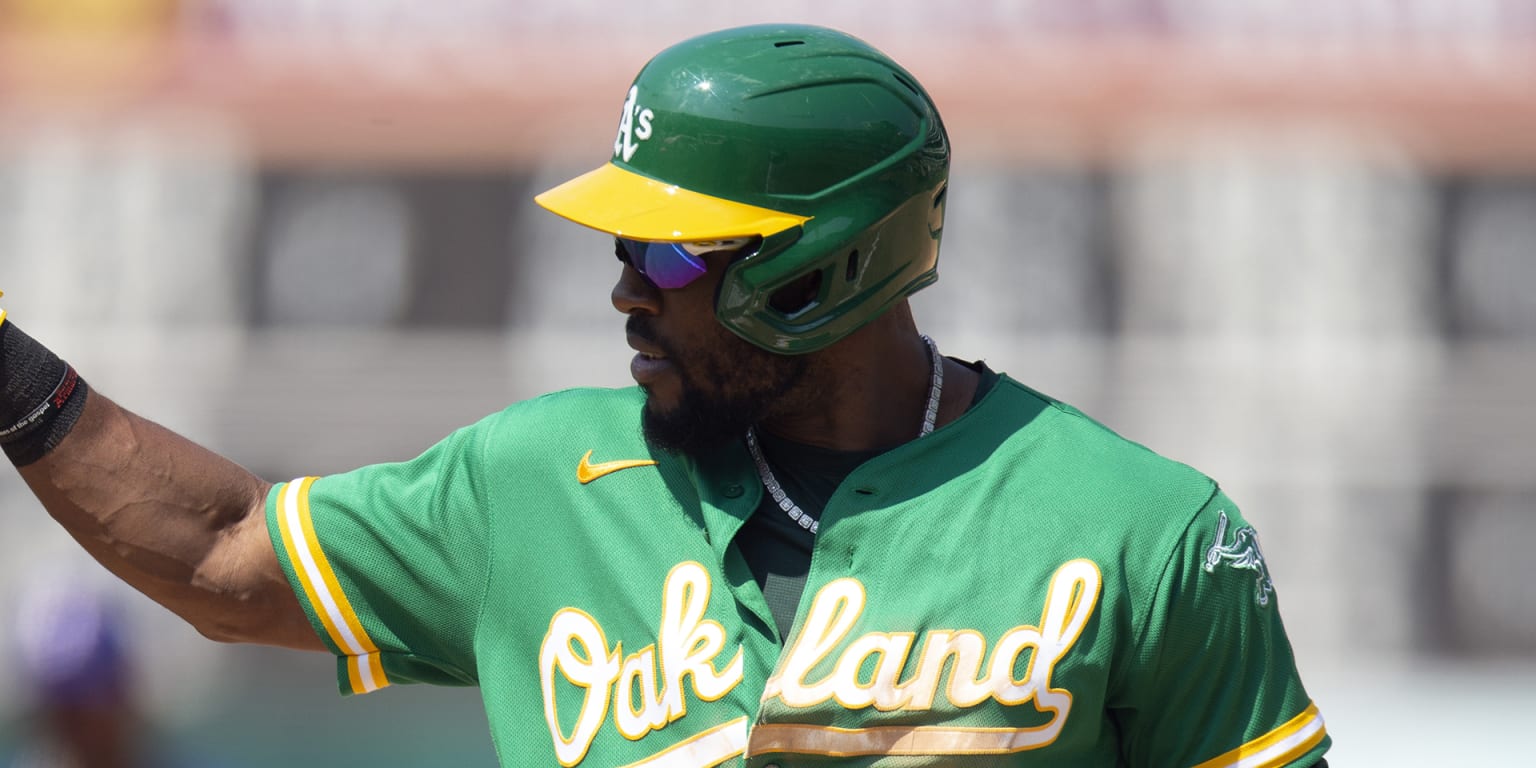 Every team tries to address their needs at the Trade Deadline, but sometimes there are trades where the fit is just perfect. The A's acquisition of Starling Marte is one of those. Marte adds offense and outfield defense, yes, but the unique wrinkle he added for the A's was speed and baserunning.
Marte has been a great addition to the team, and part of what makes it so evident is the dynamic nature of his game.
Here's why the speedster was the perfect deadline match for the A's.
Through July 28, the day before Marte's debut, the A's had stolen just 43 bases this season, which ranked 16th in baseball. Speed was not a factor that was making an impact on their games — or at least, not in a positive or notable way.
Speed on the basepaths doesn't necessarily correlate to a team's overall success — the Padres lead the Majors in steals this season, but the Royals are second and the Marlins, Marte's former team, are third — but it does add a dimension to any appearance on base, and it changes how teams defend against you. Thus, the A's addressed a part of their offense that wasn't particularly prevalent, and brought in Marte.
Since his team debut on July 29, the A's have 18 stolen bases, third-most in MLB behind the Royals (21) and Indians (19). Marte has 11 of those — two more than any other player in that span, with Whit Merrifield in second with nine, and a whopping five more than anyone else on the list. Marte's 11 stolen bases already rank second on the team, behind only the suspended Ramon Laureano's 12. Again, he has played just 17 games for Oakland so far.
When Marte hits a single or gets walked, there's an expectation that he will be running if the opportunity presents itself. That immediately puts the other team on high alert, changing the tenor of any A's rally. And he's been on base plenty, hitting safely in 15 of the 17 games he's played in an A's uniform so far.
It's worth noting and differentiating: that need, for the A's, was both for speed and baserunning. It's important to be fast, but that does not automatically make you a good, instinctive baserunner. That is another skill. Through July 28, the A's ranked 14th in MLB in FanGraphs' BsR, a baserunning metric. Now? In addition to being third in steals since the 29th, they're third in that metric, too. Marte leads the Majors in BsR, at 8.0, ahead of Fernando Tatis Jr. (7.2) and Nicky Lopez (6.5).
To the importance of speed, Marte's average sprint speed of 28.4 ft/sec, well above the MLB average of 27 ft/sec, was immediately the current clubhouse leader. What's more, Marte has 19 Bolts this season — competitive runs at elite, 30 ft/sec sprint speed. All other A's players have turned in just one, by Matt Chapman. The baserunning, as noted above, and speed add a new level to this A's offense.
Marte hasn't just added these dimensions to the A's offense, he's reached notable historical marks, too. His 11 stolen bases are tied with Dave Collins in 1985 for the most in the first 17 games of a career with the club. And unlike Collins, Marte hasn't been caught yet.
His perfect 11-for-11 on stolen bases to start his A's career is tied for the fourth-longest such streak to start a tenure with the club since the AL started tracking caught stealing in 1920, according to the Elias Sports Bureau. At 11, he's tied with 2008-09 Eric Patterson. Ahead of him on the list are Craig Gentry, at 16 in '14, Jimmy Sexton, at 18 in 1981-82, and Mitchell Page, at 26 in '77.
Through 15 games, Marte had 11 stolen bases and 11 RBIs, becoming the first player since RBIs became official in 1920 with at least 11 of each through his first 15 games with any team. No A's player had compiled those numbers in any 15-game span since Rickey Henderson in 1989.
In Marte's fourth game with the team on August 1, he became the first A's player with at least three hits and three steals in a game since Coco Crisp on August 6, 2011 — almost ten years prior to the date. Marte already has three games with the A's with at least three hits and one stolen base, the most such games by an A's player in a season since Billy Burns had five and Josh Reddick had four in 2015.
The A's are 11-6 since Marte made his debut and enter Wednesday 2 1/2 behind the Astros in the AL West and tied with the Yankees for the two Wild Card spots, with both teams percentage points ahead of the Red Sox. The A's playoff odds are at 42% according to FanGraphs, peaking at 77% earlier in the year in mid-June. In an increasingly competitive AL playoff picture, Marte's addition could prove particularly valuable down the stretch.
Source link