Computers
Best Gaming PCs 2021 – Our Favorite Pre-built Desktops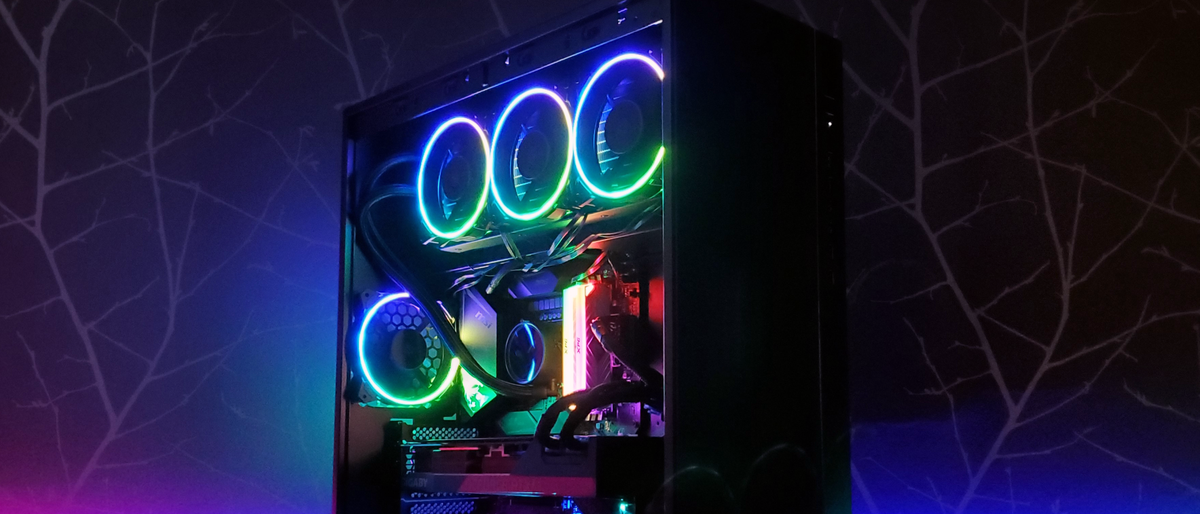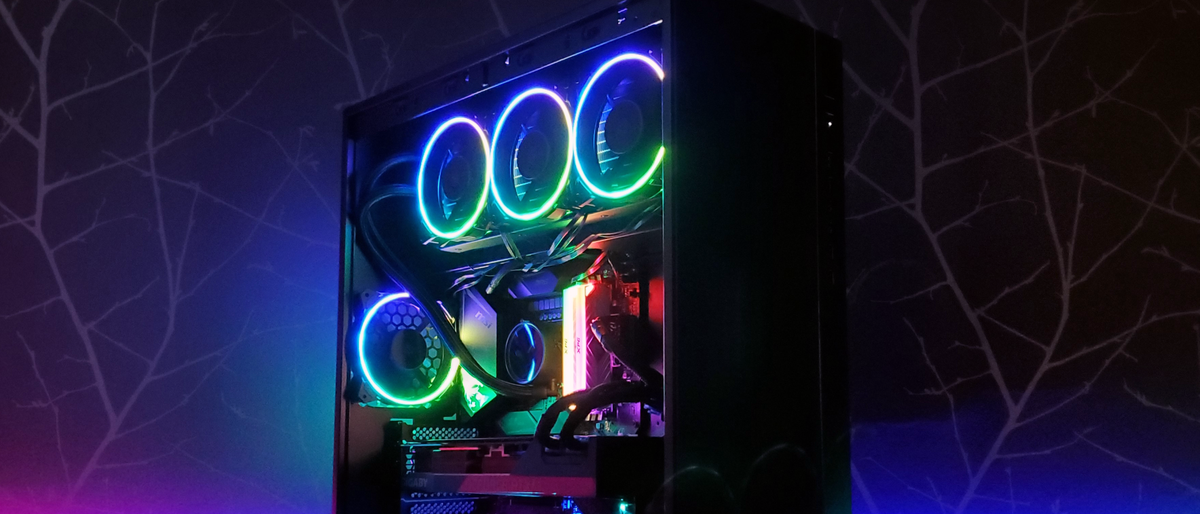 When shopping for a new gaming PC, it's important to have a goal in mind. If portable gaming is key, you obviously want one of the best gaming laptops. But if you do your gaming in one place and you need your system to provide excellent framerates in AAA games at 1920 x 1080, you won't need the absolute best GPU and/or processor on the market. But if you want to play at 2560 x 1440 or 4K, then you need to start thinking about saving more for your rig. CPU horsepower is also tied to gaming acumen, but branching out into anything over a quad-core processor will primarily see performance gains in multi-threaded workloads such as video processing, rendering and encoding, not games.
Choosing the Best Gaming PC
Gaming PC Configuration Tip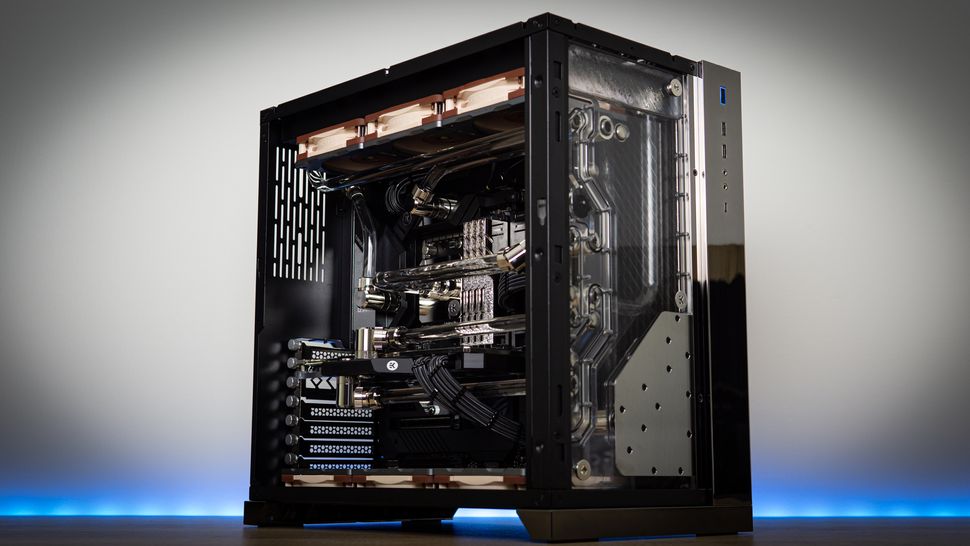 Most pre-built gaming PCs, including those on our list of the best, come in multiple configurations. While we list the ones we reviewed, others may be better for you. 
Nvidia recently announced its RTX 3090, RTX 3080, and RTX 3070 graphics cards, but it's hard to get your hands on them. Even the few prebuilts that have been announced with those GPUs have been in and out of stock. Some of our Nvidia-based picks still have the last gen cards, but note that new ones will be available soon if you can afford to wait.
We also just saw our first desktop with AMD's latest, Alienware R10 with an RX 6800 XT and Ryzen 7 5800X, and we expect more of those to come soon. It's definitely a time of flux in this space. On the CPU side, Intel recently teased its Rocket Lake Core i9-11900K with 19% IPC increase, so desktop computing is poised to stay competitive.  
Storage and memory capacity are also prime considerations that can push the price of a gaming PC high rather quickly. Solid-state storage devices (SSDs) offer huge strides in performance and load times in games, especially when compared to older hard disk drives (HDDs) with mechanical parts, but they also cost more money for less storage capacity. If you're a gamer, having a moderate-sized SSD as a primary partition (512GB or so) with a sizable HDD (two or more terabytes) is a good place to start.
Power is also an important factor when choosing a PC. Does the PSU offer enough juice to cover the hardware inside? (In most cases, the answer is yes, but there are some exceptions, particularly if you intend to overclock.) Additionally, note if the PSU will offer enough power for future upgrades to GPUs and other components. Case size and expansion options vary drastically between our picks.
Aesthetic value and form factor should also be considered when buying. If you want your case to shine as bright as the sun or to fit in your living room entertainment center, there are options out there for either scenario–or both. Most boutique PC builders offer overclocking services to get the most possible performance out of your hardware, and if you aren't versed in the art of overclocking these services are extremely helpful.
For most people though, budget plays the biggest role in a desktop buying decision. You can sometimes find good deals on big-box desktops when they go on sale, but you'll be stuck with the components chosen by the likes of HP, Lenovo or Dell. The beauty of a custom-built PC is that you can adjust the component configuration until it suits your needs and budget. We are happy, though, to see more builds coming with standardized parts than ever before, so you can upgrade them later on.
Best Gaming PCs You Can Buy Today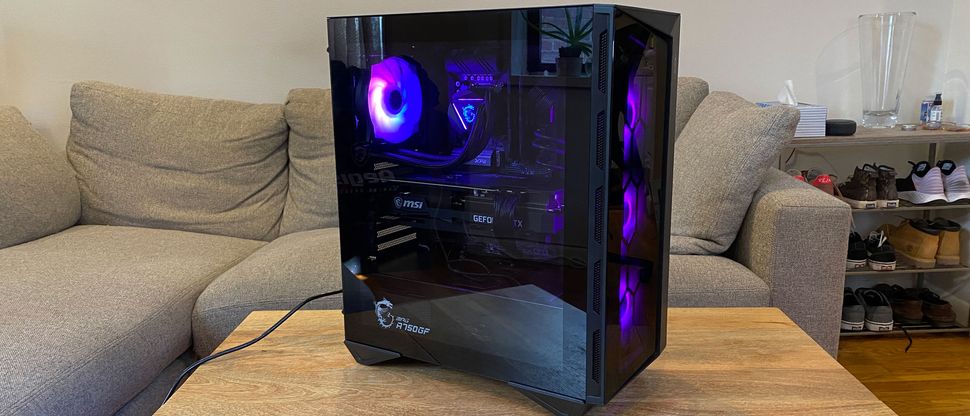 The MSI Aegis RS 11th is a top-of-the line pre-built gaming desktop. The 11th Gen Intel Core CPU and options for an RTX 3080 bring awesome gaming performance in a design that you can upgrade yourself down the line.
All of the parts are standardized, including the case. In fact, MSI makes the case, motherboard, CPU cooler, fans, GPU and power supply. This is the type of pre-built that you can upgrade, tinker with and make your own over the next several years. 
If you don't have a keyboard and mouse, the peripherals that MSI includes are decent enough to get started, though you'll likely want to bump up the keyboard to something with mechanical switches eventually.
Read: MSI Aegis RS 11th review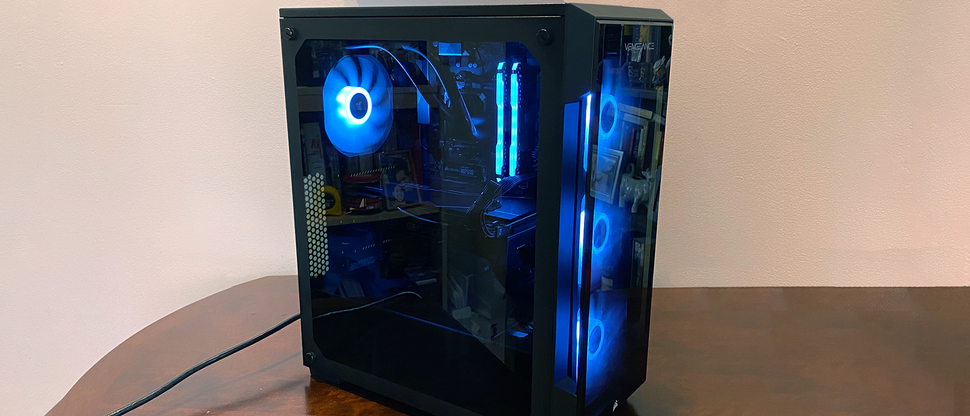 If you want to get into serious streaming, the Corsair Vengeance a4100 has all of the basics you need in a PC. Not only is it powered by a water-cooled Ryzen 7 3700X and MSI's take on an Nvidia GeForce RTX 2070 Super, but it also has an Elgato 4K60 Pro MK.2 capture card to stream from other PCs, consoles, phones or other devices.
Even if you're not streaming, the Ryzen/RTX combo makes for a performance-packed gaming PC that can play most titles on their highest settings.
The desktop has a two-year warranty, which is nice because it spans all of its parts and is double the length of many prebuilt gaming PCs on the market.
Read: Corsair Vengeance a4100 review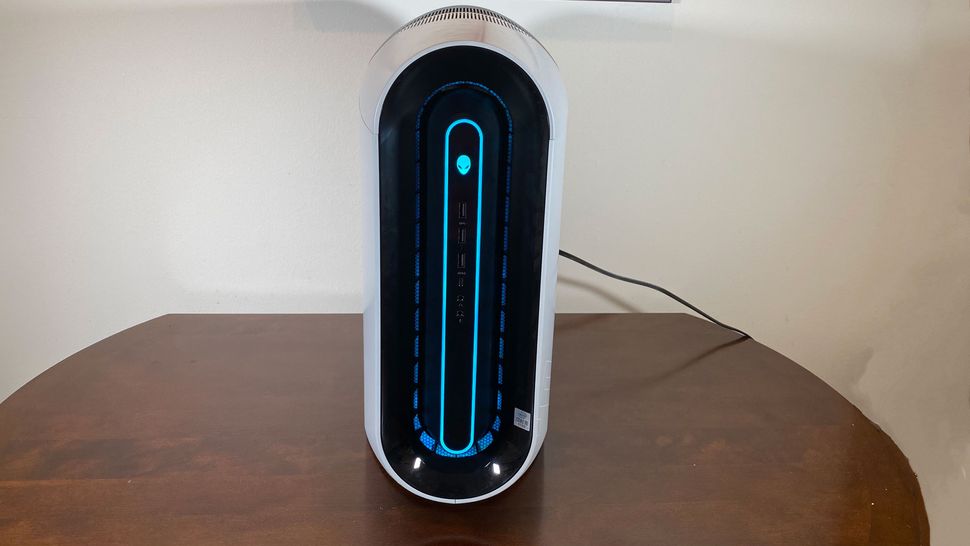 The Alienware Aurora R11 muscled its way onto our list with its sheer GPU power. Right now, it's really hard to find one of Nvidia's Ampere GPUs, but as of this writing Alienware is shipping with both RTX 3080 and RTX 3090, so that's one way to go.
The design is futuristic, and while it may be divisive to some, you can't argue that it's fairly compact. The RTX 3090, compared with the Intel Core i9-10900K in our review unit, offered some top-notch gaming performance. It uses largely standardized parts and has plenty of room for extra drives.
The biggest downside is that the machine gets loud with few case fans. It's also expensive, but it's a maxxed out machine, not just the graphics card.
Read: Alienware Aurora R11 review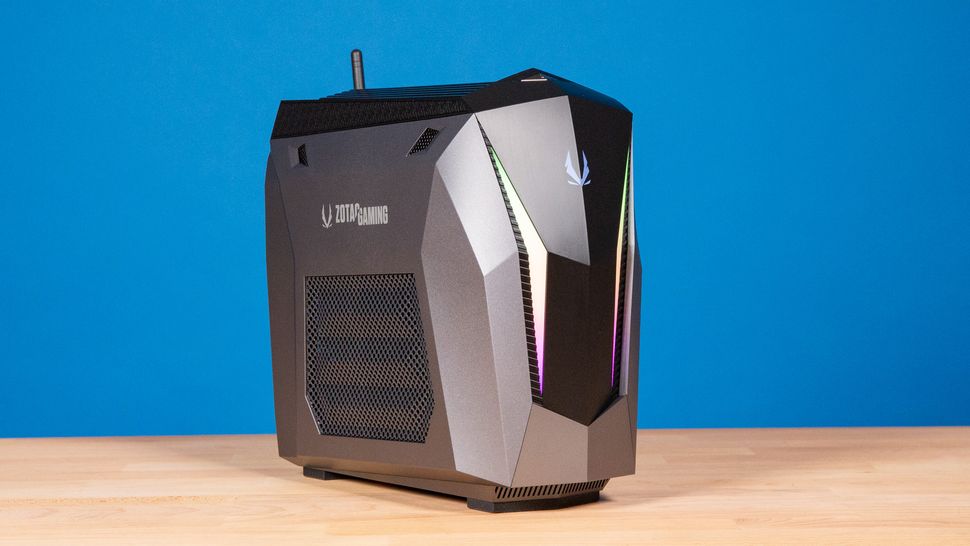 The Zotac Mek Mini is a tiny gaming PC. It has a 9.2 liter chassis that can house an Nvidia RTX 2060 or RTX 2070, and the case has plenty of ports for its size.It's diminutive size makes it ideal for an entertainment center as long as you have room for its two 330W power brick. But otherwise, it's still offering full desktop power for a decent price (many others only go up to an RTX 2080), and frankly, it's cute.
But if you're after a gaming PC that's even smaller than the Mek Mini, check out our review of the Intel NUC 9 Extreme Kit. At less than 10 inches tall four inches wide, it's incredibly tiny for a powerhouse PC. Just note that this is a kit, which means you'll have to bring and install your own storage, memory, graphics card and operating system. And at over $1,600 for the model we reviewed without all the previously mentioned components, you're paying a serious premium for the NUC 9's seriously small size. That makes the Mek Mini a better buy for most people.
Read: Zotac Mek Mini review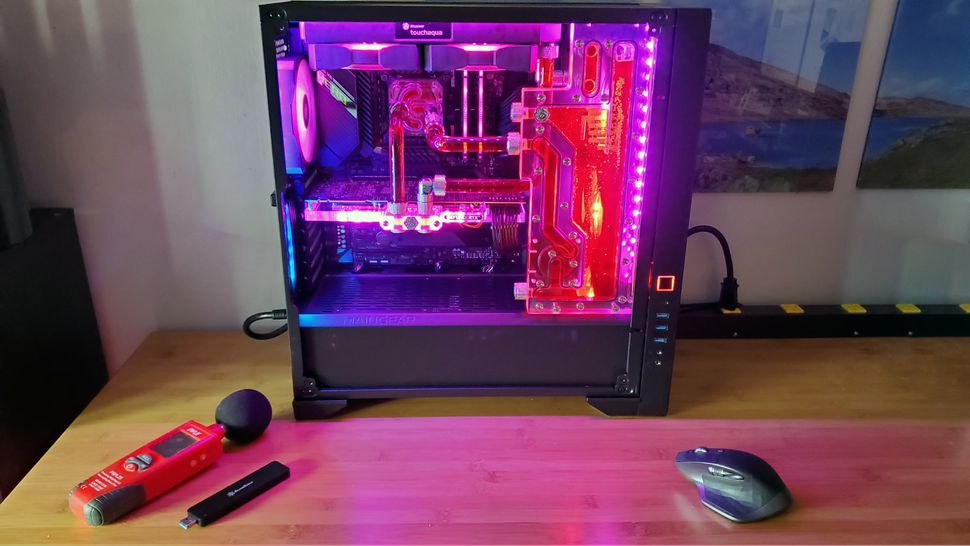 Do you strictly need to spend more than $5,000 on a gaming PC? No, but you can, and you'll get a luxurious experience. The Maingear Vybe is a gorgeous desktop thanks to options for automotive paint and a minimalistic design. And with its Apex liquid cooling, it's stunningly quiet.
That's even when running an overclocked Intel Core i9-10900K at 5.3 GHz. Between that chip and an RTX 2080 Ti, the system provides incredible gaming performance.
One big area you may want to configure differently is our review unit, which used a budget Intel 665P SSD, but you can make this thing to order, including AMD Ryzen options.
If you prefer something a bit smaller that's still a splurge, the Maingear Turbo has the same build quality, though you can only get it with Ryzen CPUs.
Read: Maingear Vybe review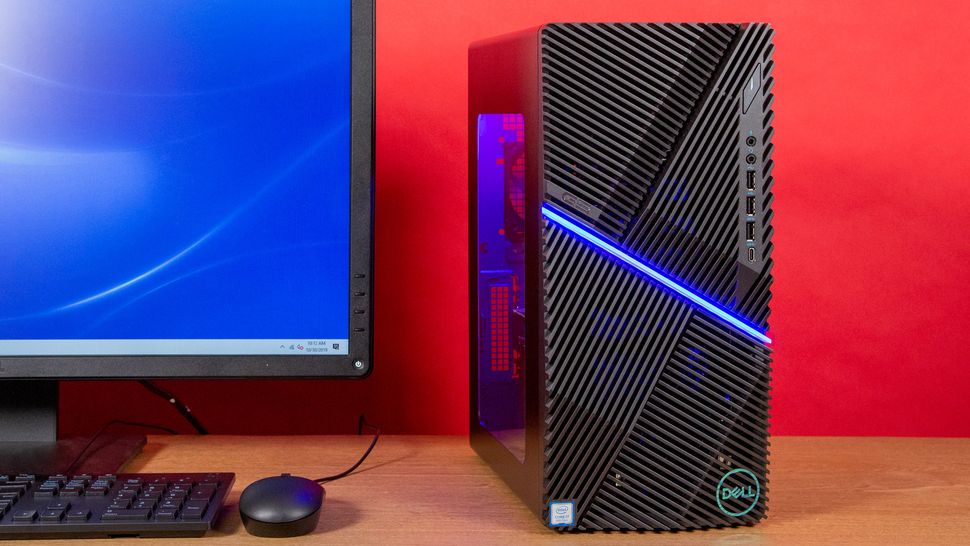 The Dell G5 is small for a mid-tower, and can play most games at mid or high settings at an affordable price. a compact rig that can play most games at an affordable price. If you want to get into PC gaming and don't care to focus on tinkering too much, though there are ton of configuration options.
It also has a lot of ports on the front and on the rear, making it easy to expand with peripherals and external storage. Inside, you can expand with extra room in hard drive cages and m.2 2280 slots. 
Read: Dell G5 review
How to Choose a Gaming PC
Bigger isn't always better: You don't need a huge tower to get a system with high-end components. Only buy a big desktop tower if you like the look of it and want lots of room to install future upgrades.
Get an SSD if at all possible: This will make your computer far more faster than loading off of a traditional HDD, and has no moving parts. Look for at least a 256GB SSD boot drive, ideally paired with a larger hard drive for storage.
You can't lose with Intel or AMD: As long as you opt for a current-generation chip, both companies offer comparable overall performance. Intel's CPUs tend to perform a bit better when running games at lower resolutions (1080p and below), while AMD's Ryzen processors often handle tasks like video editing better, thanks to their extra cores and threads. 
Don't buy more RAM than you need: 8GB is OK in a pitch, but 16GB is ideal for most users. Serious game streamers and those doing high-end media creation working with large files will want more, but will have to pay a lot for options going as high as 64GB. 
Don't buy a multi-card gaming rig unless you have to. If you're a serious gamer, get a system with the best-performing single graphics card you can afford. Many games don't perform significantly better with two or more cards in Crossfire or SLI, and some perform worse, forcing you to disable an expensive piece of hardware to get the best experience possible. Because of these complications, you should only consider a multi-card desktop if you are after more performance than can be achieved with the best high-end consumer graphics card.
Ports matter. Beyond the connections necessary to plug in your monitor(s), you'll want plenty of USB ports for plugging in other peripherals and external storage. Front-facing ports are very handy for flash drives, card readers, and other frequently used devices. For added future-proofing, look for a system with USB 3.1 Gen 2 and USB-C ports.
MORE: Best Gaming Laptops
MORE: Best PC Builds
Source link