Politics
Biden announces sanctions on Russian banks, oligarchs over Ukraine invasion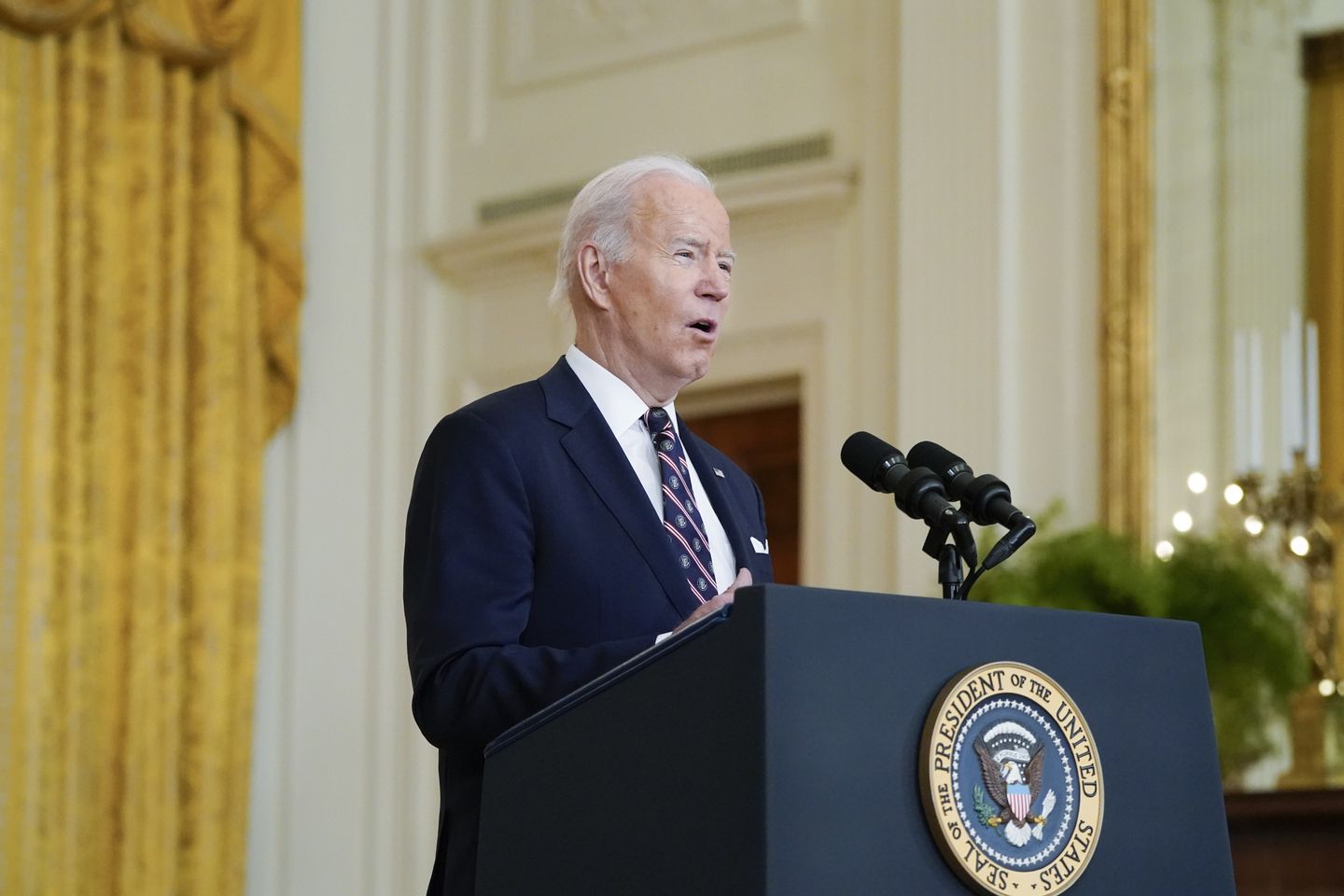 President Biden said Tuesday he has ordered the first round of economic sanctions against Russian banks and oligarchs in retaliation for Moscow's military invasion of Ukraine, and he warned of further sanctions.
Speaking at the White House, Mr. Biden said Russia's declaration that two regions of eastern Ukraine are independent is "a flagrant violation of international law and demands a firm response from the international community." 
"I have authorized additional movements of U.S. forces and equipment already stationed in Europe," Mr. Biden said. "We still believe that Russia is poised to go much further in launching a massive military attack against Ukraine."
The remarks, Mr. Biden's third on Ukraine in less than a week, mark a decisive shift in the administration's posture towards Russian President Vladimir Putin.
On Monday, the administration had shied away from using that term to describe Mr. Putin's decision to send troops into two Russian backed separatists regions in easter Ukraine
It also came just hours after Russia's parliament voted Tuesday to give Mr. Putin broad authority to deploy troops abroad. 

Pressure is also mounting from both Republicans and Democrats to swiftly impose severe economic sanctions on Russia.