Movies
Black Panther 2 Actor Tenoch Huerta Reportedly Playing Namor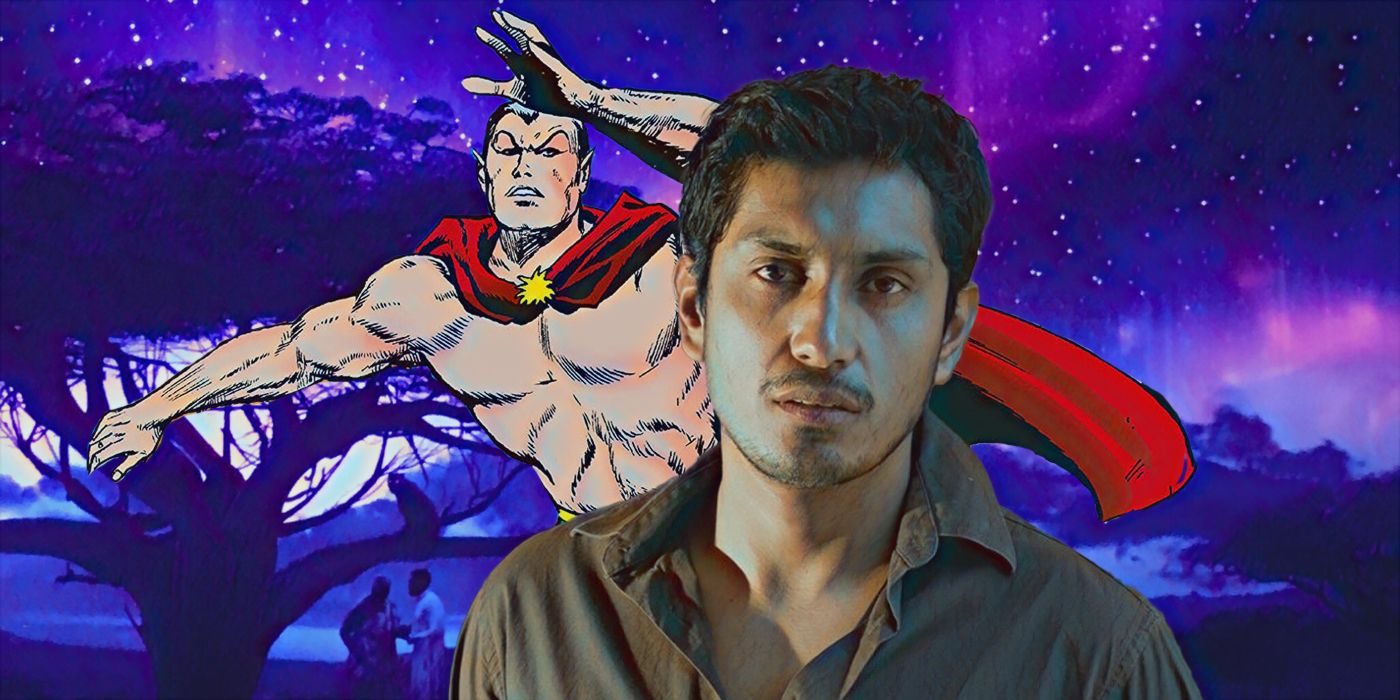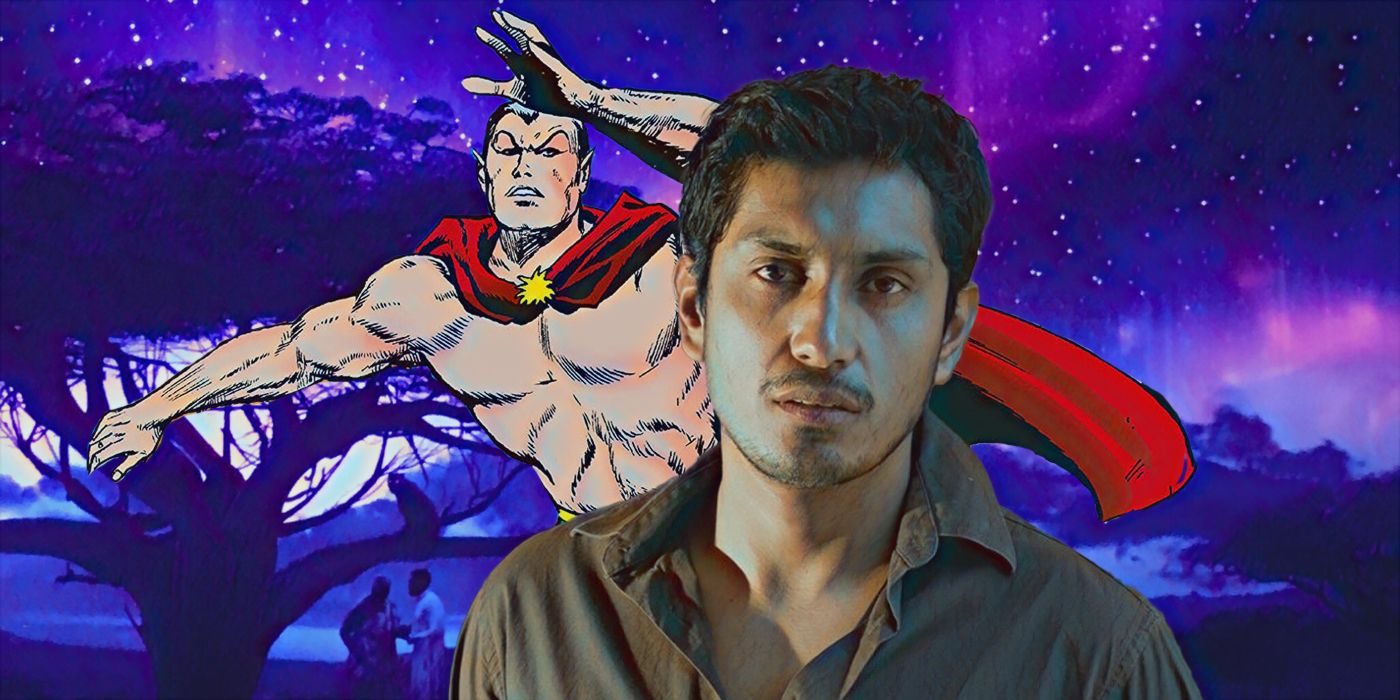 A new report claims Tenoch Huerta is the MCU's Namor the Sub-Mariner, making his debut as the villain of Black Panther: Wakanda Forever.
Tenoch Huerta will reportedly be playing Namor the Sub-Mariner, King of Atlantis, in Black Panther: Wakanda Forever. The first Black Panther movie set Wakanda up to be one of the most important locations in the MCU, a fictional African nation possessed of advanced technology that it was finally ready to reveal to the world. The sequel, Black Panther: Wakanda Forever, is sure to explore the country's new role as a world power.
There have long been rumors Black Panther 2 will ignite a conflict straight from the comics between Wakanda and another ancient, secretive civilization – the underwater kingdom of Atlantis. Ruled by Namor the Sub-Mariner, Atlantis is a warlike nation whose inhabitants despise the surface world. Iron Man 2 hinted at Atlantis' existence in the MCU, with a SHIELD map highlighting a hotspot in the Atlantic Ocean, suggesting Nick Fury believed he needed to keep an eye on something in the Mid-Atlantic Ridge. Avengers: Endgame featured what many considered another nod towards Atlantis, with Black Widow and Okoye discussing underwater earthquakes. Okoye dismissed these tremors as nothing more than minor subduction under the African tectonic plate. This natural event didn't need handling, but most viewers assumed the truth was far more sinister. They hoped it pointed to a coming war between Wakanda and Atlantis, with the Sub-Mariner making his MCU debut at last.
Continue scrolling to keep reading
Click the button below to start this article in quick view.
Related: All Of The MCU References To Namor & Atlantis
A new report from The Illuminerdi claims those hopes are about to be fulfilled. They claim Narcos: Mexico star Tenoch Huerta – who joined Black Panther 2 in November last year – is playing Namor the Sub-Mariner, ruler of Atlantis. What's more, The Illuminerdi further reports two major Atlantean characters are being cast for the film. Namor's cousin Namora and the warlord Attuma, his greatest enemy, whose plans in the comics frequently involve causing a war between Atlantis and the surface world.
Director Ryan Coogler proved to be an expert at world-building in Black Panther, and – assuming The Illuminerdi's report is accurate – he'll no doubt be equally creative when it comes to bringing the MCU's Atlantis to life. The challenge will be to make it different enough for viewers not to feel they've seen something like this before in Aquaman, but using Namor as an antagonist rather than an ally is a quick way of differentiating the two versions of Atlantis.
The film rights to Namor the Sub-Mariner have been notoriously problematic for Marvel because they were sold to Universal back in the '90s. The rival studio appears to own the character's distribution rights, which explains why Marvel hasn't pushed ahead with a solo movie. But this doesn't necessarily rule Namor out as an antagonist in films starring other heroes; Universal owns the distribution rights to the Hulk as well, which has meant the Jade Giant is relegated to team-up movies like The Avengers and Thor: Ragnarok. TV rights are even more uncertain, but the She-Hulk Disney+ TV series suggests they may well be separate in these contracts; if so, Disney could well go on to explore Atlantis on their streaming service. Hopefully, it won't be long before this rumor is officially confirmed, and Marvel goes on to reveal a little of what the future has in store for Namor the Sub-Mariner.
More: Every Superhero Movie Releasing In 2022
Source: The Illuminerdi
Black Widow (2021)Release date: Jul 09, 2021
Shang-Chi and the Legend of the Ten Rings (2021)Release date: Sep 03, 2021
Eternals (2021)Release date: Nov 05, 2021
Spider-Man: No Way Home (2021)Release date: Dec 17, 2021
Doctor Strange in the Multiverse of Madness (2022)Release date: Mar 25, 2022
Thor: Love and Thunder (2022)Release date: May 06, 2022
Black Panther: Wakanda Forever/Black Panther 2 (2022)Release date: Jul 08, 2022
The Marvels/Captain Marvel 2 (2022)Release date: Nov 11, 2022
Ant-Man and the Wasp: Quantumania (2023)Release date: Feb 17, 2023
Guardians of the Galaxy Vol. 3 (2023)Release date: May 05, 2023
Evil Dead Rise Set Photo Confirms Filming Has Started in New Zealand
About The Author