India
Bombay HC bench winds up at 11.15pm; last matter was Maharashtra vs CBI | India News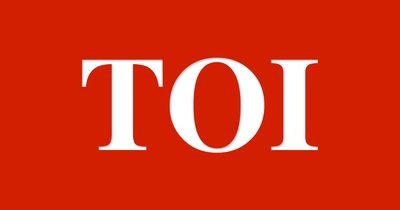 MUMBAI: At close to 11pm on Wednesday, almost 12 hours after the Bombay high court bench had begun its day, Justices S J Kathawalla and S P Tavade heard a petition filed by Maharashtra government for quashing of two paras from the FIR filed by Central Bureau of Investigation (CBI) against former state home minister Anil Deshmukh.
The FIR of April 21 was filed after the CBI conducted a preliminary enquiry (PE) directed by the HC on April 5 into allegations of "corrupt malpractices" levelled by former Mumbai police chief Param Bir Singh.
The state wanted the court to quash two paragraphs that refer to Sachin Waze's reinstatement as assistant police inspector last year, him being assigned most of the 'sensational cases', and alleged 'exercise of undue influence' over transfers and postings and hence, over performance of police officers' duties.
The state through senior counsel Rafique Dada said the CBI has "exceeded its brief" and gone "beyond the HC order".
He said the HC order, passed by a bench of Chief Justice Dipankar Datta and Justice Girish Kulkarni, had directed the PE on a complaint made by lawyer Jaishri Patil which relied on Singh's letter and not on any aspect of police transfers.
Dada said the HC had categorically left Singh with the liberty to pursue his allegations regarding transfers and posting before the "appropriate forum".
"State chief secretary has been repeatedly asked to come (by CBI) and give his statement," Dada said.
S V Raju, additional solicitor general for the CBI, said the HC has not passed any order on restriction against the CBI and the agency, which is governed under the Special Delhi Police establishment Act, is not barred from carrying out its probe.
Raju said the HC had observed that "there can be no fair probe by the state while ordering the preliminary enquiry."
The FIR had invoked Section 7 of the Prevention of Corruption Act (public servant taking gratification other than legal remuneration in respect of an official act) and Section 120B of Indian Penal Code for criminal conspiracy.
The HC bench heard the matter for a while before adjourning it to Friday and asked all parties to submit short sharp written submissions.
FacebookTwitterLinkedinEMail
Source link