MLB
Braves beat Phillies in 12 innings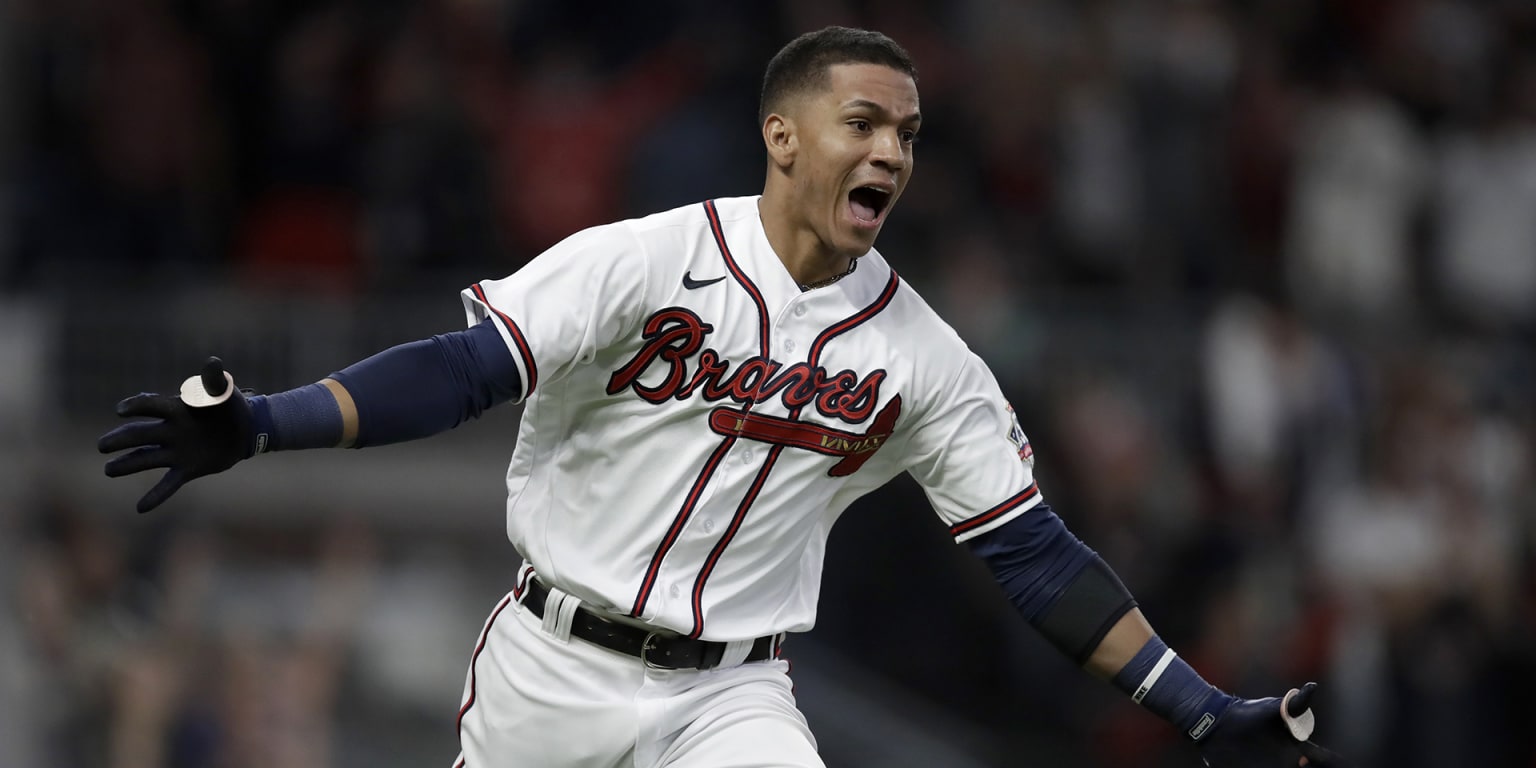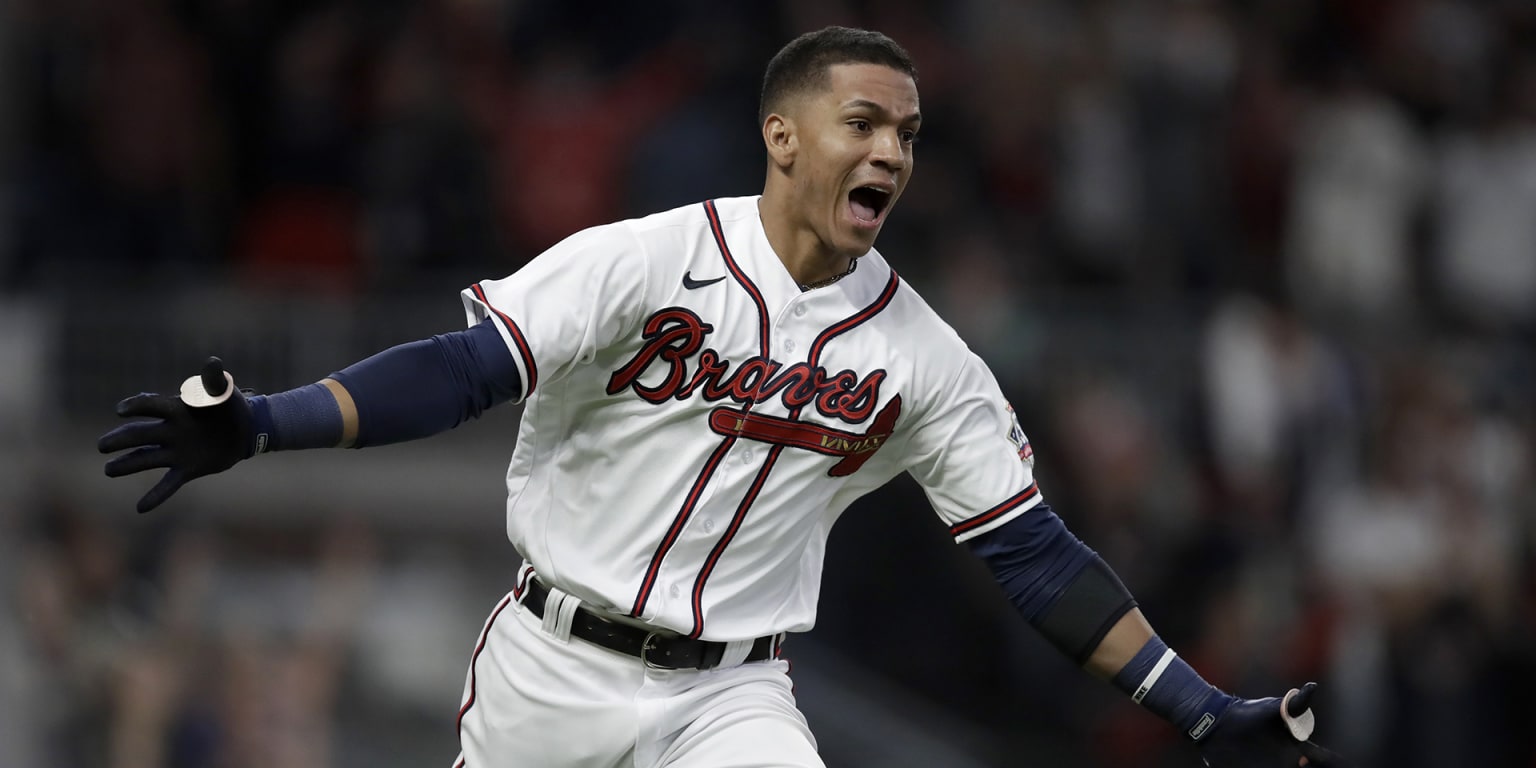 ATLANTA — Pablo Sandoval created hope and William Contreras took advantage of the chance to redeem himself during what was one of the most exciting and eventful games the Braves have played over the past few years.
Contreras' three-run double set the stage for Ehire Adrianza to deliver a walk-off single that gave the Braves an 8-7, 12-inning win on Saturday night at Truist Park. Atlanta erased a two-run deficit in the ninth, a one-run deficit in the 11th and Philadelphia's three-run lead in the 12th.
"When someone scores three runs in the top of the 11th, other teams give up and say, 'We're going to lose this game,'" Adrianza said. "That didn't happen with us. It was a great feeling to win this game."
Phillies reliever Enyel De Los Santos walked Austin Riley and surrendered a Dansby Swanson single before Contreras lined his game-tying double to left. Adrianza, who had helped tie the score in the 11th with an infield single, then laced his game-ending single down the right-field line against Matt Moore.
"Man, that felt even better than my first big league hit in The Show," Contreras said. "So, it's a great feeling."
Contreras wasn't slated to experience anything like this, this year. The 23-year-old prospect was lined up to begin this season with Triple-A Gwinnett. But he was rushed to the big leagues last weekend when Travis d'Arnaud tore a ligament in his right thumb.
As Contreras attempts to follow the path set by his brother Willson, the Cubs' All-Star catcher, he will make mistakes like he did in the top of the 11th, when he fumbled a bunt attempt and allowed the Phillies to load the bases with none out. He'll also come up empty like he did in the 10th, when Philadelphia manager Joe Girardi issued consecutive intentional walks to get to the rookie portion of Atlanta's lineup.
Contreras grounded out ahead of a Cristian Pache strikeout in the 10th. But he didn't miss when De Los Santos left a slider out over the plate in the 12th. Dansby Swanson showed his speed and advanced baserunning skills as he scored uncontested from first base.
"He's a young kid and he's special," Sandoval said. "I knew he was going to come through in that situation after that play at home plate."
The play at home plate was an ugly one that could have doomed the Braves. Right-handed reliever Jacob Webb induced the comebacker he wanted from Bryce Harper with the bases loaded in the top of the 12th. But his errant throw home, combined with the fact he didn't then cover the plate, allowed the Phillies to score two runs on what could have been a double play.
The Phillies added an insurance run, but the Braves found a way to improve to 1-4 in extra-inning games. Before Adrianza recorded his run-producing infield single in the 11th inning, Atlanta had gone hitless in 14 extra-inning at-bats this year.
"We looked like ourselves tonight, the way these guys came roaring back," manager Brian Snitker said. "They never quit. We've been noticing that for the last three or four years. It's the heart of this team and they showed it again tonight."
Unfortunately, Freddie Freeman still doesn't look like his jovial self. But whatever has been causing him to look bothered most of this past week didn't prevent him from breaking his career-long hitless streak of 22 at-bats with a sixth-inning solo homer.
Freeman's eighth homer of the season helped cut into the lead the Phillies gained by tallying three runs over six innings against Ian Anderson. Jean Segura's solo homer sparked a two-run first inning. Atlanta's pitchers have surrendered a National League-high 47 homers.
A few hours after Segura gave the Phillies a lead, Sandoval drilled the game's biggest home run. His game-tying, two-run homer against Héctor Neris with two outs in the ninth might be remembered as one of Atlanta's most influential hits of the season.
"This group is special," Sandoval said. "You have to make all 27 outs to win a game. We showed today, we came to win this game."
Sandoval has already tied a single-season franchise record with four pinch-hit homers. He's done so through just 17 pinch-hit at-bats.
"I'm amazed at what he's done already," Snitker said. "I don't know if I've ever been on a team where I've seen somebody do that before."
Source link