MLB
Caribbean Series 2023 semifinals set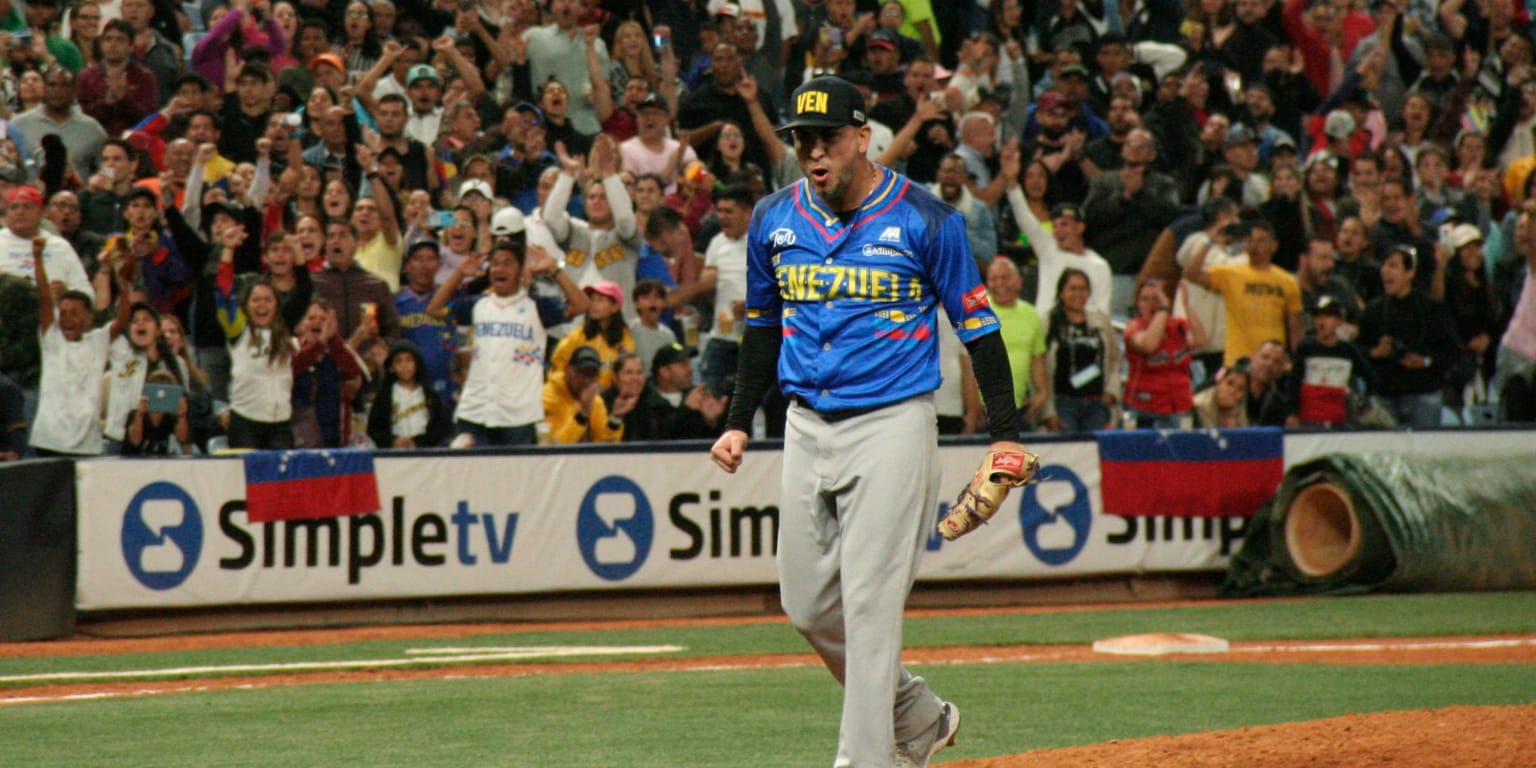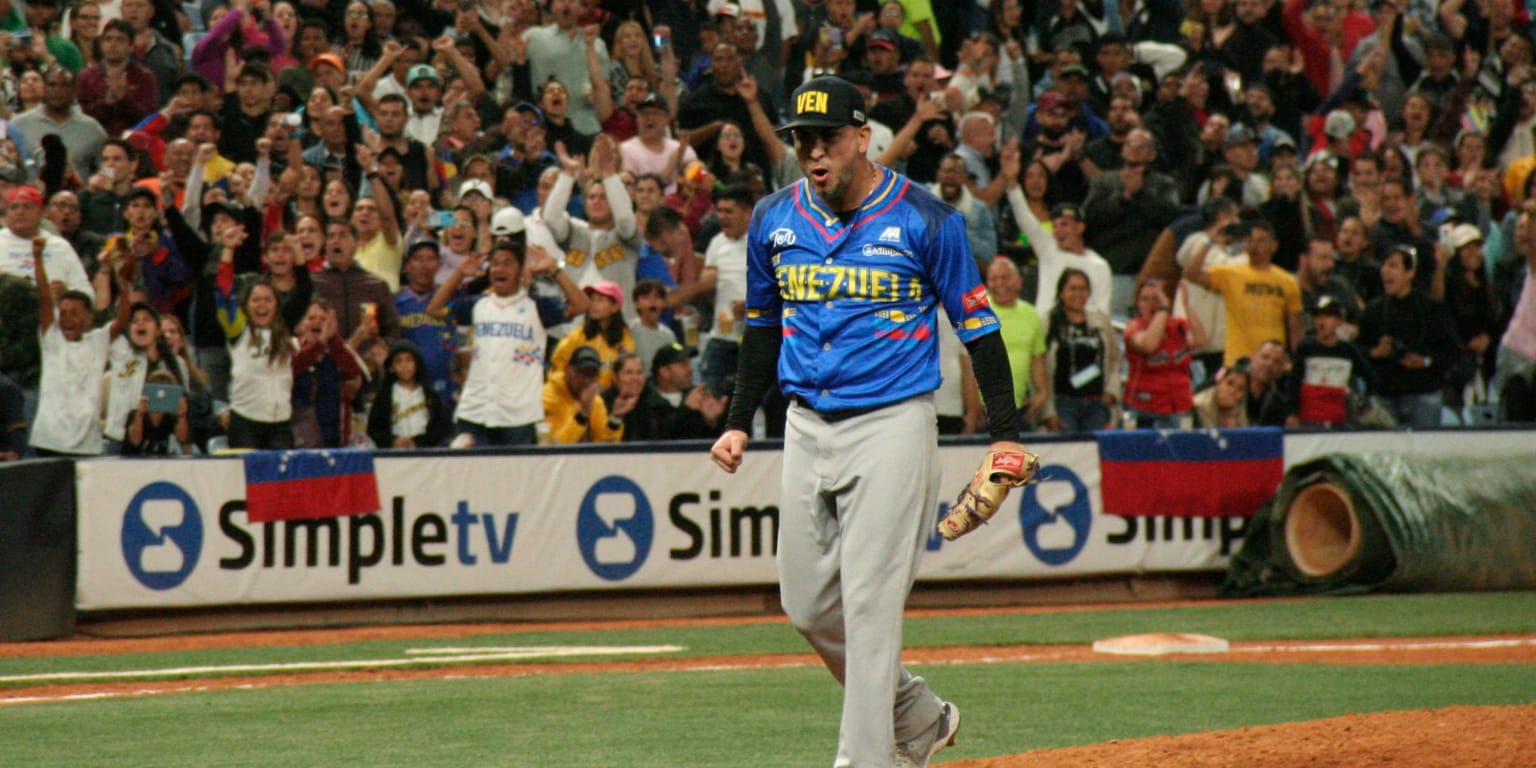 On the final day of pool play in the Caribbean Series, four teams clinched spots in the semifinal round, which will be played Thursday in Caracas, Venezuela — Mexico (5-2), host club Venezuela (5-2), the Dominican Republic (4-3) and Colombia (4-3) have advanced to within a game of the championship contest, which will take place on Friday.
Here's a recap of Wednesday's games:
Panama 10, Cuba 4
Jahdiel Santamaria and Jhonny Santos led Panama's offense by going a combined 4-for-7 with five RBIs. Each had a single and a double, with Santamaria driving in two and Santos driving in three. Rodrigo Orozco also chipped in, going 1-for-5 with two RBIs. Enrique Valdez and Michael Wielansky each had three of Panama's 15 hits in the contest.
Right-hander Harold Arauz started for Panama and threw six strong innings, giving up one run on five hits while walking none and striking out three to help Panama finish 3-4 in the series.
Yuniesky Larduet went 3-for-4 with a triple and an RBI out of the leadoff spot for Cuba, but it wasn't enough to prevent Cuba from falling to 1-6 in the tournament. Box score >>
Dominican Republic 6, Curaçao 2
Ramon Hernandez delivered the decisive blow in this game, belting a pinch-hit three-run homer in a four-run seventh inning that put the game away and improved the D.R. to 4-3 for the tournament. Emilio Bonifácio went 3-for-4 with a double, a triple and an RBI out of the leadoff spot in the win, while Robinson Canó added an RBI double.
Left-hander Domingo Robles started for the D.R. and yielded one run on three hits while walking three and fanning two over five innings. Williams Jerez pitched two hitless innings in relief, Fernando Abad tossed a scoreless eighth, and Jairo Asencio picked up the save despite surrendering one run on three hits in the ninth.
Sicnarf Loopstok brought in that run in the ninth with a pinch-hit RBI single for Curaçao, whose only other run came on a Sharlon Schoop RBI single in the fourth. The loss eliminated Curaçao from championship contention. Box score >>
Puerto Rico 9, Mexico 3
Puerto Rico handed Mexico just its second defeat of the series with a six-run victory fueled by the middle of the lineup, but at 4-3 for the tournament, it was eliminated despite having the same record as Colombia due to a head-to-head loss earlier in the series.
Emmanuel Rivera (3-for-5 with a double and an RBI), Vimael Machín (3-for-5 with three RBIs) and Edwin Díaz (1-for-5 with a three-run homer) — not the Mets closer — delivered the bulk of the offense for Puerto Rico, with Roby Enriquez adding a single, double and two RBIs as well.
Right-hander Alex Sanabia started for Puerto Rico, going five innings and giving up three runs on six hits while walking none and striking out one. Puerto Rico's bullpen was lights-out from there, with Ricardo Velez (two innings), Carlos Francisco (one) and Ricardo Gomez (one) combining for four perfect innings to seal the win.
Mexico scored all three of its runs in the fourth, when Joey Terdoslavich hit a sacrifice fly and Fernando Villegas delivered a two-run single. Box score >>
Venezuela 7, Colombia 4
Venezuela jumped out to a 5-1 lead in the third inning and never looked back, improving to 5-2 while dropping Colombia to 4-3. Though by virtue of beating Puerto Rico earlier in the tournament, Colombia advanced to the semifinal round.
In the top of the second inning, it was good to be an Arcia. Oswaldo Arcia led off with a walk, and after two flyouts, he stole second base. Orlando Arcia then also drew a walk, and that was followed by a Francisco Arcia RBI double to get Venezuela on the board. The next batter, Ali Castillo, singled in two more to give Venezuela a 3-0 lead.
Colombia answered with one run in the second thanks to an RBI single by Fabian Pertuz.
A bases-loaded walk and an Orlando Arcia RBI groundout upped Venezuela's lead to 5-1 in the third. In the fifth, Venezuela threatened again by opening the frame with back-to-back walks, but Carlos Rivero hit into a triple play.
Colombia chipped away, picking up a run in the bottom of the fifth courtesy of Francisco Acuna's RBI single, and three more in the sixth to cut the deficit to one when Pabel Manzanero delivered a clutch two-out, two-run double.
But Venezuela's bullpen held the line after starter Jhoulys Chacín gave up three runs on five hits with two walks and four strikeouts over five innings. Miguel Socolovich, Arnaldo Hernandez, Ricardo Rodríguez and Anthony Vizcaya each threw one inning with only one run charged to Socolovich. The Venezuelan relief corps held Colombia hitless over the final three frames, and José Rondón added some insurance in the top of the ninth with a two-run single. Box score >>
Semifinals on Thursday 
Dominican Republic vs. Mexico, 2:30 p.m. ET
Colombia vs. Venezuela, 6:30 p.m. ET
Source link