Movies
Casting Disney's Live-Action Remake Of Hercules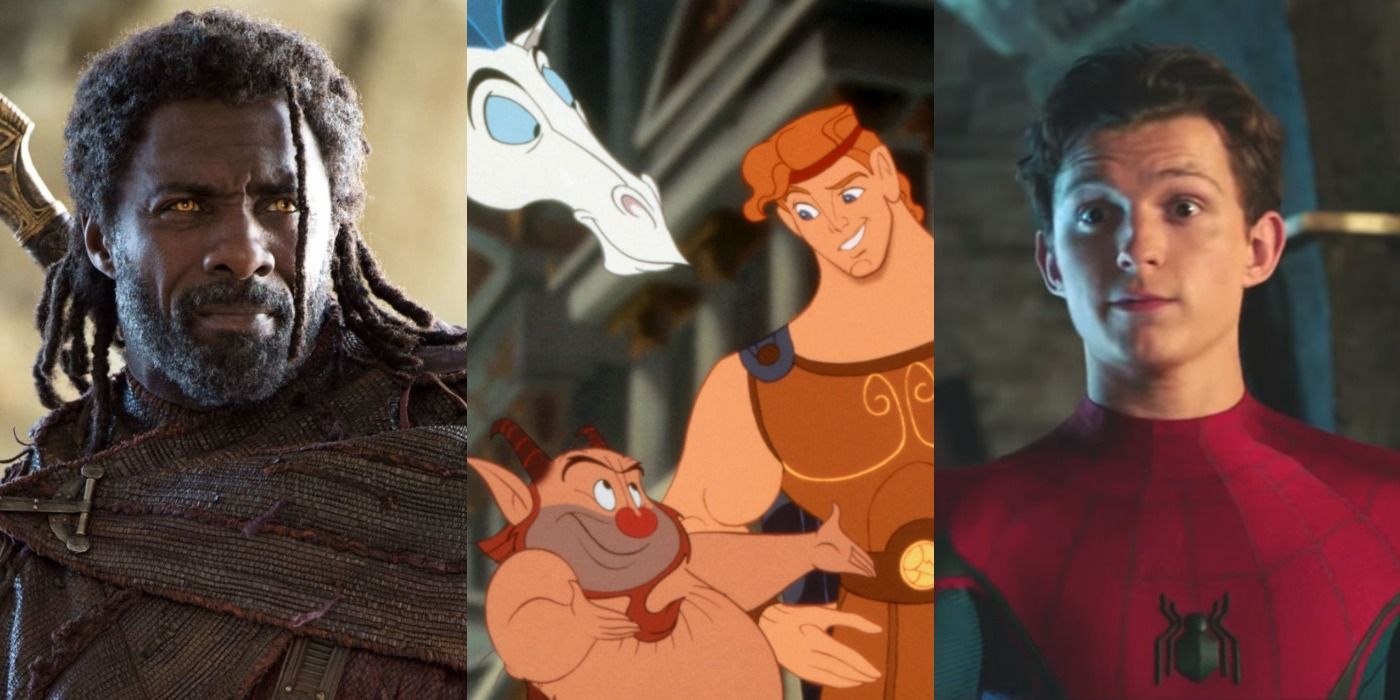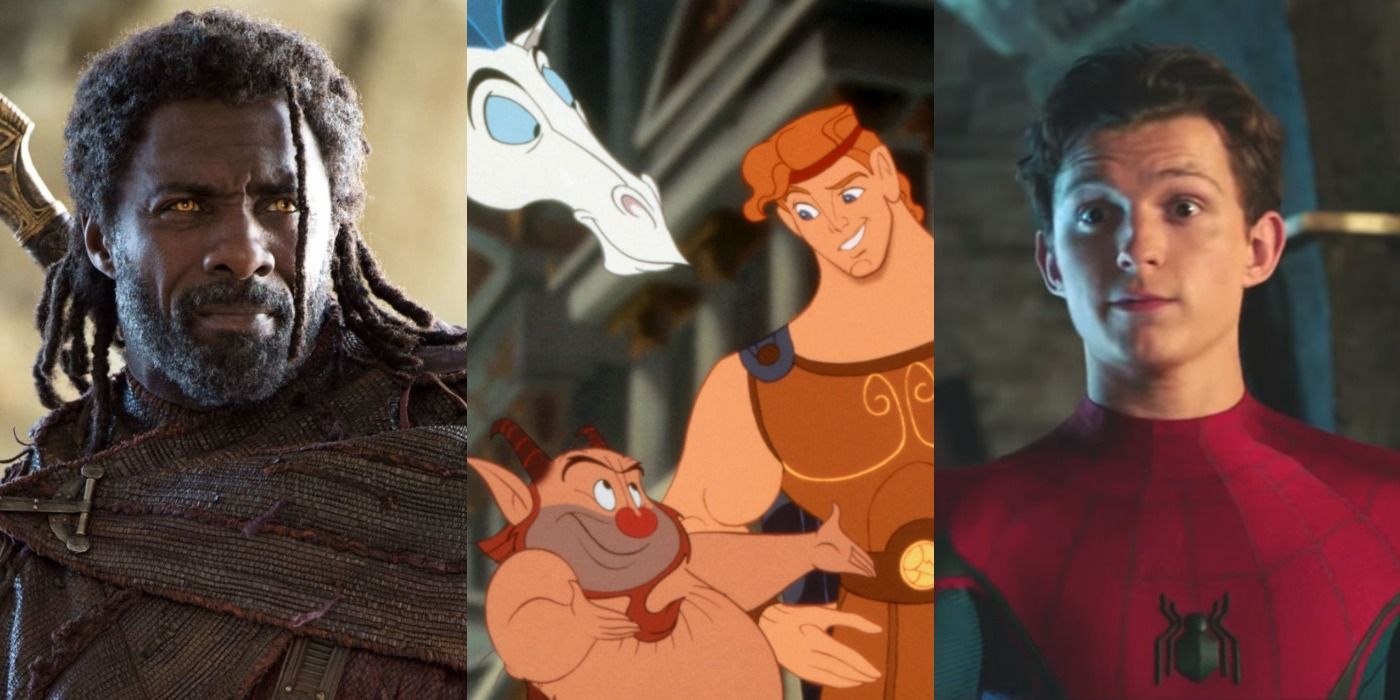 Given the money being made off of the live-action Disney remakes, one can assume there will be plenty more of them to come. While fan reaction has been mixed, many seem very excited for the recently-announced retelling of Disney's Hercules.
RELATED: 10 Things That Would Be Different If Disney's Hercules Was Mythologically Accurate
The original animated film was a fun adventure that followed young Hercules as he discovered his demigod origins and sought to prove himself worthy to join the other gods on Mount Olympus. It could be the ideal story to get a live-action remake, especially with the right cast.
Updated by Colin McCormick on August 16, 2021: The live-action Disney remakes are still a huge success story for the studio and there seems to be no sign of the trend slowing down any time soon. Along with this year's release of Cruella starring Emma Stone, there are highly anticipated retellings of Peter Pan and Wendy and The Little Mermaid on the way. Since it is only a matter of time before fans are seeing live-action Hercules, here's another look at some of the exciting actors who would be great casting choices in the movie.
10

Zeus – Idris Elba
As anyone who has even a passing knowledge of Greek mythology will know, Zeus (Rip Torn) is the most powerful of the gods. In Disney's tale, he certainly still has that power but is also presented as a loving and playful father to Hercules.
Idris Elba already has plenty of practice playing a powerful god thanks to his role as Heimdall in the MCU. His role as Bloodsport in The Suicide Squad also allows him to be that tough character who is also paternal and protective. This role would also give him a chance to show off his comedic side some more.
9

Hades – Jonathan Majors
One of the most underrated Disney villains of all time, Hades (James Woods) is perhaps the highlight of Hercules. Instead of being the typical frightening and intimidating portrayal, Hades is a fast-talking con artist. He sounds more like a car salesman than the devil, which is so much fun.
With his surprise appearance in the Loki finale, Jonathan Majors has become one of the most noteworthy figures of the MCU. As He Who Remains, Majors also played that kind of talkative character who is light and funny even when they are waxing about the end of the universe. He could have a lot of fun with a part like Hades.
8

Pegasus – Terry Notary
Hercules' main sidekick in the animated film is his flying horse Pegasus. Like most Disney animal sidekicks, Pegasus doesn't talk but is by the hero's side through everything. He is a heroic, loyal, and funny ally to Hercules.
RELATED: Ranking Disney's Hercules Main Characters By Likability
Given that Pegasus will likely be a silent CGI character, there is really only one actor who is perfect for the role. Terry Notary is a motion-capture artist who plays the on-set version of Groot in the MCU. He also provides motion capture for animals — apes, dogs, etc — in film, so a flying horse shouldn't be too much of a stretch.
7

Pain – Lil Rel Howery
The villainous Hades has two bumbling sidekicks by his side throughout Hercules. One of these incompetent creatures is Pain (Bobcat Goldthwait), who is shown to be the clumsy comic relief who doesn't know when to stop talking.
Lil Rel Howrey has been a standout comedic talent in a number of projects recently, including his breakthrough role in Get Out. That role shows how well he can play the side character who talks non-stop and offers some great funny energy to the movie.
6

Panic – Eric Andre
Along with Pain, Panic (Matt Frewer) is the other dimwitted lackey working for Hades. He is just as useless as his partner and also has a manic and anxious personality that causes him to make situations even worse.
Someone who can undoubtedly handle a wacky and over-the-top character like this is Eric Andre. This outrageous comedian is best known for his hidden camera projects like The Bad Trip but also has some experience playing a villainous sidekick in a live-action Disney remake with his part as a hyena in The Lion King.
5

The Fates – Glenn Close
As Hades seeks to overthrow Zeus and take Mount Olympus for himself, he enlists the help of three witches known as "the Fates" (Carole Shelley, Amanda Plummer, and Paddi Edwards) who can see into the future. These monstrous creatures see the potential threat of Hercules and also serve to usher people into the afterlife.
Though Glenn Close certainly doesn't bear any resemblance to the Fates, her powerful presence could be perfect for the eerie characters. The Three Fates could be combined into one role, or perhaps Close would have fun playing all three parts.
4

Cyclops – Paul Walter Hauser
Another powerful minion whom Hades uses in his evil mission is the Cyclops (Patrick Pinney). While the other monstrous Titans feel like genuine, scary threats, Cyclops is a much more comedic villain. He is an enormous and somewhat dim-witted monster who is sent to take care of Hercules.
RELATED: Every Song In Hercules, Ranked Worst To Best
Paul Walter Hauser has a real talent for playing these kinds of goofy bad guys. His scene-stealing role in I, Tonya is the perfect example of what he could bring to the role to make it really funny. Plus, he already has some experience with a live-action Disney role in Cruella.
3

Meg – Anya Chalotra
Meg (Susan Egan) makes for a very unique Disney love interest in Hercules. She is sarcastic, cynical and has a bit of a darker side to her. She is initially shown to be working for Hades to take down Hercules until she falls for him and sacrifices herself to save him.
Anya Chalotra became a breakout star thanks to her role as Yennefer in The Witcher. In that role, she also played a character who is hard to read at times. She can be dark and even villainous at times, but it also seems as though she is capable of doing the right thing when it matters.
2

Phil – Natasha Lyonne
One of the most entertaining characters in the animated film was Phil (Danny DeVito), a Satyr who used to be a trainer for some of the greatest heroes in history. He reluctantly takes on Hercules as his student and gradually begins to believe that he is the real deal.
Many fans are hoping Danny DeVito gets to reprise his role as Phil since he was so perfect for it. However, Natasha Lyonne could be a fun replacement. She also does a great job playing those gruff and disheveled characters who are reluctant to do anything but can be counted on when it matters. Her recent role in Russian Doll shows how effective she can be as someone who is aimless only to find purpose.
1

Tom Holland As Hercules
Obviously, the most important role in the film is the titular hero Hercules (Tate Donovan). Unlike other versions of the Greek god, this Hercules is shown to be an outcast who doesn't know how to use his strength appropriately. His journey takes him from a self-conscious kid to a true hero.
This is the kind of character Tom Holland would excel at playing. He is an incredibly likable actor whose role as the MCU's Spider-Man shows how he can play that unsure hero so well. He has both the comedic skills and action chops, and it would be fascinating to see if they let him show off his singing skills as well.
NEXT: 10 Things That Are In Every Disney Live-Action Remake

Next
10 Biggest Similarities Between The MCU & The DCEU

About The Author