Lifestyle
'Catnip for fans': how Andor sets itself apart from other Star Wars shows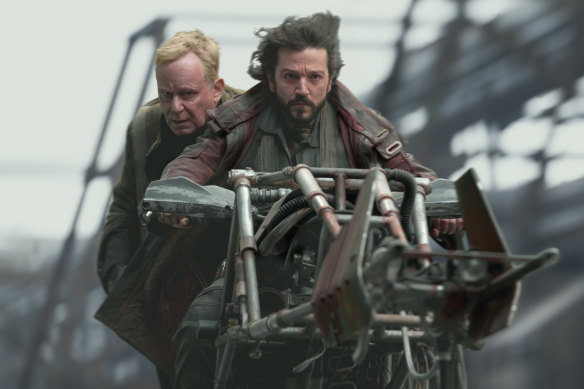 Andor ★★★★
Disney+
New Star Wars shows are a dime a dozen but Andor quickly sets itself apart. With Diego Luna classing the place up and with Oscar-nominated writer-producer Tony Gilroy (Michael Clayton) running the show, it's a thoughtful, noir-tinged fleshing out of a suddenly prominent backwater of the Star Wars canon.
Luna reprises his role as Rebel intelligence officer Cassian Andor from the 2016 film Rogue One (which was co-written by Gilroy). But in this prequel series he's not yet a Rebel intelligence officer. He's more of a small-time thief and hustler who has a hate on for the evil Empire because it destroyed his home planet.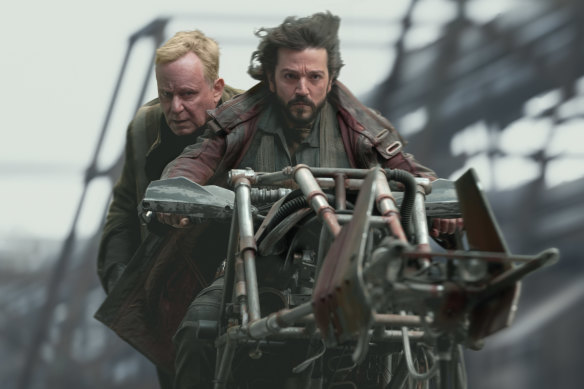 Luthen Rael (Stellan Skarsgard) and Cassian Andor (Diego Luna) in Andor.
We meet him on a suitably dark night, skulking around the agreeably seedy red-light district of a company town policed by company thugs in proto-fascist workwear. And it's here that Andor's secret strength is revealed.
Like most recent Star Wars movies, it was made at Pinewood Studios outside London, which means that there are plenty of wonderfully unfashionable British character actors that give the series a good deal of the grit and character that it really needs. From bar-room bullies to cynical bureaucrats and icy imperial officers they're seasoned veterans of everything from Shakespeare to The Bill and they know exactly what to bring to a scene. They supply a range of essential textures – even though you probably won't even catch their characters' names.
Even American actor Kyle Soller, who plays Andor's initial adversary, Syril Karn, did his training at London's Royal Academy of Dramatic art and on the English stage. Karn is a particularly compelling figure: an officious, ambitious company cop so tightly wound as to almost rattle. His flaws are plain to see, and he's determined to have Andor's head on a spike.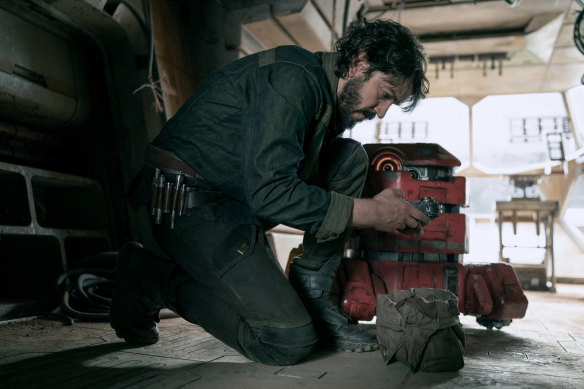 Cassian Andor with B2EMO in Andor.
No wonder Luna gives Andor such a haunted, hunted look – even though he has so far managed to stay one step ahead on a planet whose entire economy seems to be based on used spaceship parts.
The first drop of three episodes was engrossing stuff with some terrific creature and machine design – not least Andor's adorably expressive droid B2EMO (who for some reason has a very human stutter).
The latest episode adds impetus to the action, making clear the intent of the mysterious Luthen Rael (Stellan Skarsgard) and showing us what sort of obstacle Ebon Moss-Bachrach (The Bear) is going to play this time around. Catnip for fans.
The Real Bling Ring: Hollywood Heist ★★★½
Netflix
It's a story that could only have happened in Los Angeles in the first decade of the 21st century. And, as this engrossing new documentary series shows, it was one that was absolutely bound to happen right then and there – just as reality TV was fuelling a public obsession with celebrities' lavish lifestyles and just as social media enabled those celebrities to announce to the public exactly when they would be away from home.
Alexis Neiers and Nick Prugo in The Real Bling Ring: Hollywood Heist.
A group of teenagers burgled the homes of a bunch of celebrities including Paris Hilton and Orlando Bloom, making off with a fortune in designer clothing, jewellery and cash. Director Miles Blayden-Ryall has two of the burglars, Nick Prugo and Alexis Neiers, give seemingly frank but highly conflicting accounts of events, which is fascinating in itself.
But it's the cast of secondary characters that gives a surreal feel to the increasingly bizarre story. Starting with Neiers' mother, Andrea Arlington, a woman obsessed with showbiz and The Secret, who landed her home-schooled daughters a reality TV series that started filming just as the police came knocking.
Monster: The Jeffrey Dahmer Story
Netflix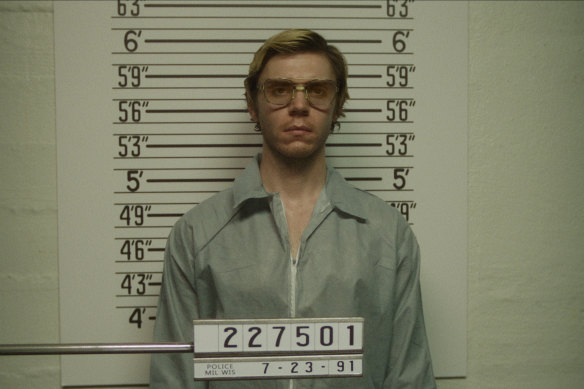 Evan Peters in Monster: The Jeffrey Dahmer Story.
When Evan Peters plays Jeffrey Dahmer in a Ryan Murphy joint you know that things are going to get creepy. But while this new limited series is indeed chilling and sometimes hard to watch, Murphy and long-time collaborator Ian Brennan steer clear of the lurid, showing respect for the American serial killer's victims and going right back to Dahmer's troubled and troubling childhood to try to gain insight into the inexplicable. Peters is grimly riveting, and Richard Jenkins a standout as Dahmer's flawed father.
TikTok, Boom
Stan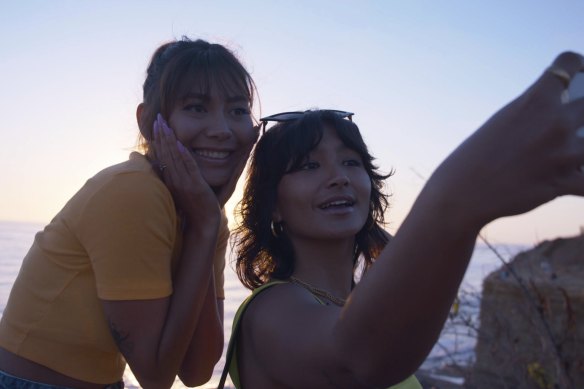 A scene from TikTok Boom on Stan.
If you only have a vague concept of TikTok as that thing kids use to post videos of themselves dancing, this essential documentary will leave you better informed — and possibly alarmed. TikTok users and tech writers lay out the basics of how the Chinese app works and how it rapidly overtook Facebook in terms of downloads. Then comes the alleged censorship of anything the Chinese government doesn't like, the alleged hiding of black people and people with disabilities, and national-security concerns in the US.
Interview with the Vampire
AMC+, from Sunday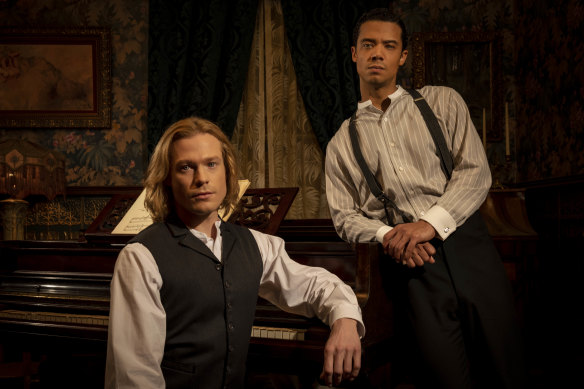 San Reid and Jacob Anderson in Interview with a Vampire.
Australian Sam Reid makes a terrific Lestat and Eric Bogosian is wonderfully spiky as journalist Daniel Molloy. The man in the middle is Game of Thrones′ Jacob Anderson as Louis de Pointe du Lac, the sharp-dressed plantation heir and pimp who – spoiler alert! – became a vampire in New Orleans way back in 1910. With prestige-TV specialist Alan Taylor (The Sopranos) directing the first episodes, this new adaptation of Anne Rice's novel delivers lush visuals and earthy horrors – not all of them committed by the vampires.
Luxe Listings Sydney
Prime Video, new episodes from Friday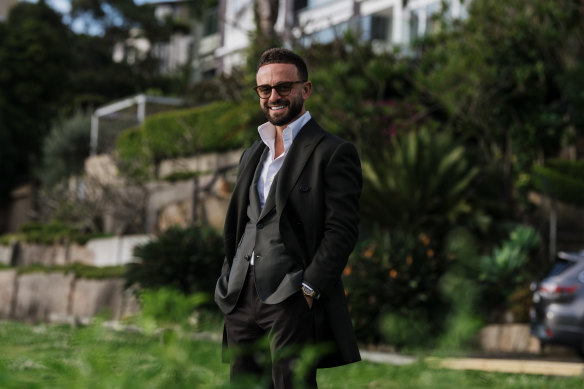 Gavin Rubinstein from Luxe Listings Sydney.Credit:James Brickwood
The houses are nearly as amazing as the prices as real estate agent Gavin Rubinstein and his friendly rivals keep shifting properties at the top end of a red-hot Sydney market. If you've got a lazy $45 million burning a hole in your back pocket there's a beachfront pile in Point Piper they'd like to show you. As the new season begins, though, some things are different. For one, Delta Goodrem needs someone to find her a house she can record an album in. Shameless property-perv fodder.
Find out the next TV, streaming series and movies to add to your must-sees. Get The Watchlist delivered every Thursday.

Most Viewed in Culture
From our partners
Source: Read Full Article
Source link