Smartphone
Cat's S22 Flip rugged phone exclusively available at T-Mobile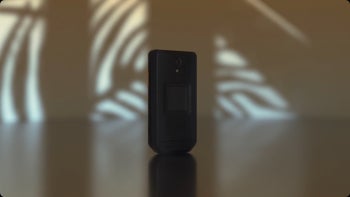 T-Mobile has already launched two rugged phones this month, and both are on the cheap side. After adding Sonim's XP3plus to its offering early this week, the Un-carrier has just expanded its portfolio of rugged devices with yet another cheap smartphone, the Cat S22 Flip.
Just like the XP3plus, Cat S22 Flip is a rugged clamshell that runs Android 11 Go Edition. The flip phone is exclusively available at T-Mobile for $235, but customers can also pick it up for free and then $9.75 per month for 24 months.
According to Cat, the S22 Flip's hinge has been tested 150,000 times. The phone features the same IP68 and MIL-SPEC 810H rating as the company's larger phones, which means it can be dropped, dunked and washed regularly using bleaches and sanitizers.
On the inside, the clamshell packs a Qualcomm Snapdragon 215 processor, 2GB RAM and 8GB expandable storage (up to 128GB). The 2.8-inch touchscreen display features Corning Gorilla Glass 5 and 640 x 480 pixels resolution, while the 2,000 mAh battery promises up to 12 hours of talk time or up to 13 days of standby time.
It comes with programmable key with PTT mode, large physical buttons, extra loud speakers, a 5-megapixel main camera, a secondary 2-megapixel selfie snapper, and, very important, a 2-year warranty.
Source link