Movies
Christopher McDonald Won't Confirm Norman Osborn Role In Secret Invasion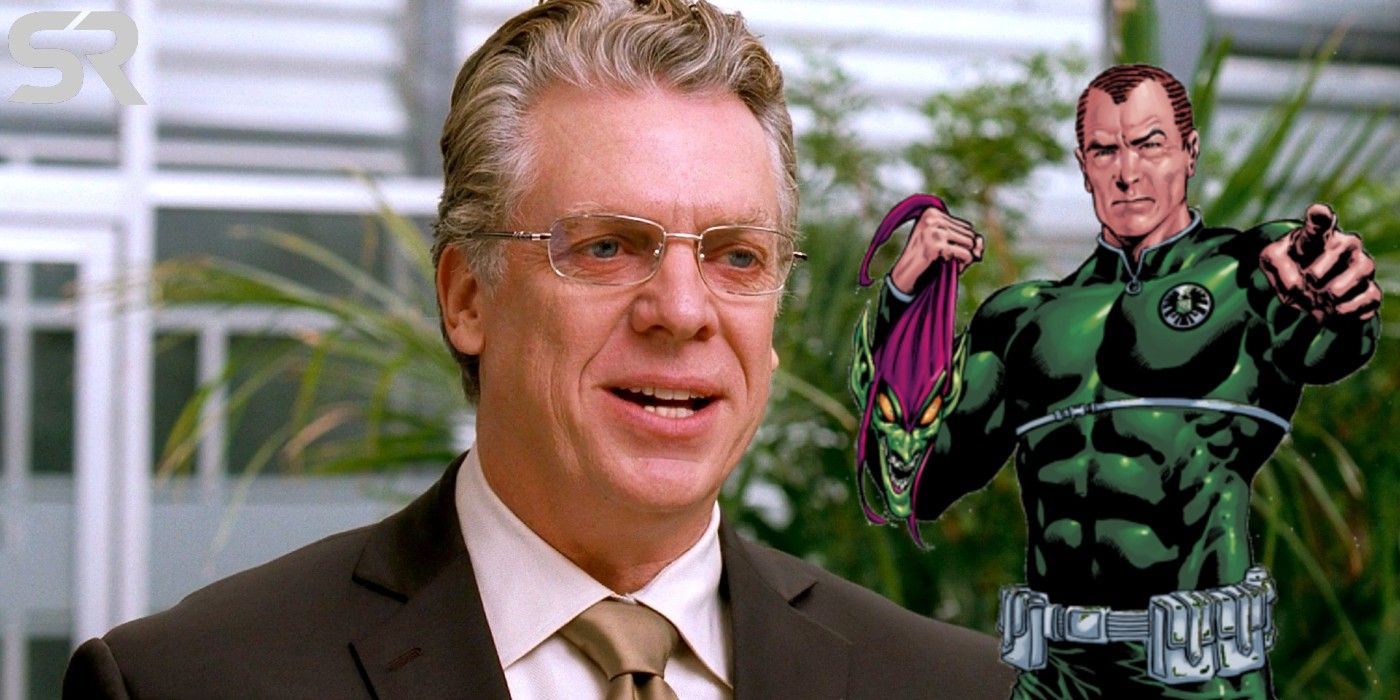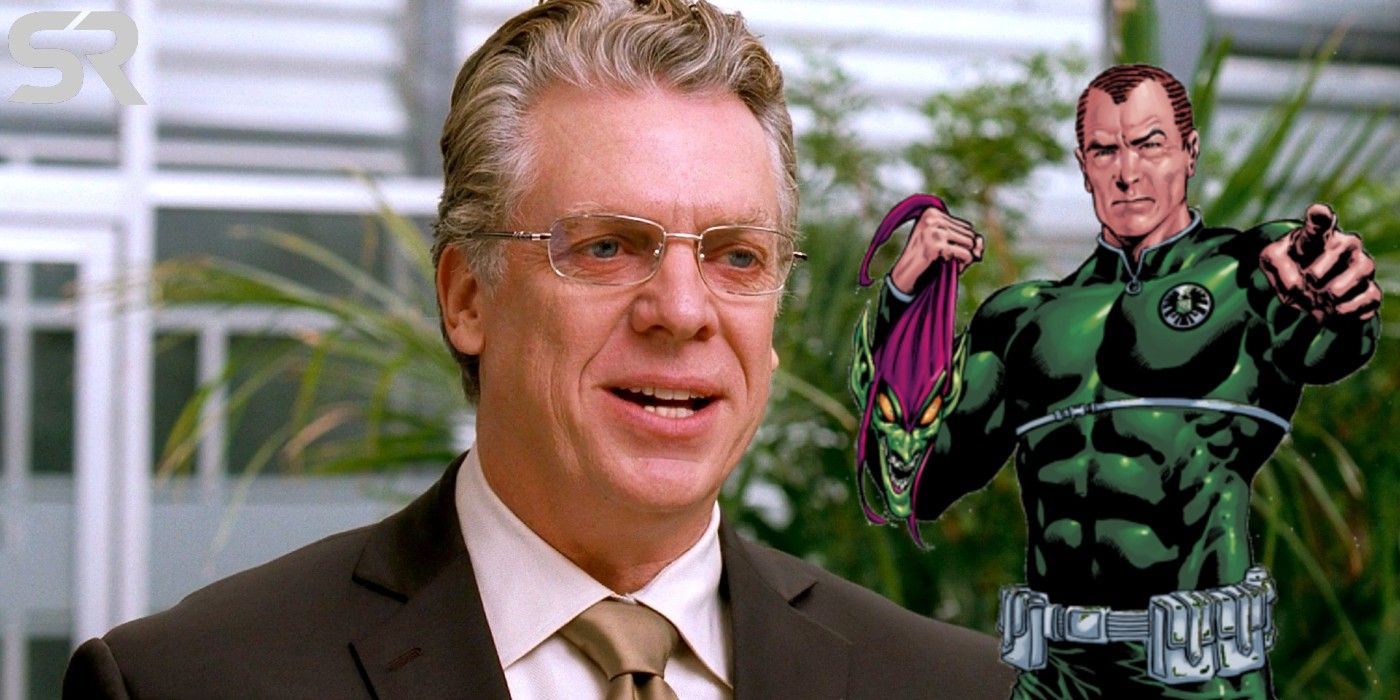 Christopher McDonald says he can't confirm if he is playing Norman Osborn in Disney+'s Secret Invasion, but he will begin filming soon.
Christopher McDonald is keeping silent surround the rumors of him playing Norman Osborn in the upcoming Secret Invasion TV series. Believed to loosely adapt the eponymous comic book event, Disney+'s Secret Invasion will reunite the duo of Samuel L. Jackson's Nick Fury and Ben Mendelsohn's Talos. The show will likely chronicle the Skrulls takeover of Earth through their shapeshifting abilities as they assume the identities of Marvel superheroes. In the comics, Secret Invasion was a decidedly grand, star-studded event. The TV show, however, is looking to feature a smaller mix of characters. Still, the ensemble is being filled with stars who are new to the MCU.
Continue scrolling to keep reading
Click the button below to start this article in quick view.
The list of actors who will reportedly headline Dinsey+'s Secret Invasion has been growing in recent weeks. So far, Game of Thrones Emilia Clarke, True Detective's Carmen Ejogo, and One Night in Miami's Kingsley Ben-Adir have been confirmed for the series, with The Crown's Olivia Colman, and Dublin Murders' Killian Scott also in talks to star. Recently, it was also announced that Happy Gilmore actor Christopher McDonald would also have an important part to play in the series, although his role was being kept under wraps. McDonald's casting has nevertheless sparked rumors of him playing the immoral industrialist Norman Osborn, but those reports were never officially addressed by the Hacks actor until now.
Related: Marvel's Secret Invasion Cast: Every Actor Confirmed So Far
Recently, McDonald sat down with The Movie Dweeb on YouTube and talked about his part in the upcoming Marvel series. When asked if he could reveal the details of his character and confirm whether or not he was plying Norman Osborn, however, McDonald said that he had signed an NDA and couldn't comment on anything even if he wanted to. Still, he managed to tease some details pertaining to Secret Invasion's production schedule saying, "So I'm going to come to London and make this thing happen in a month's time. I think a month and a half's time I'll be there doing it."
In the comics, Norman Osborn is one of the most celebrated Spider-Man supervillains and a very popular incarnation of the Green Goblin. Created by Stan Lee and artist Steve Ditko, the character played a significant role during the Skrull infiltration of Earth. He spearheaded the Thunderbolts against an army of Skrulls posing as Spider-Men, gunning each one of them down in a process he described to be therapeutic. Norman later turned this success into convincing the government to undermine the CSA and indict Tony Stark. He was subsequently tasked with the duty of running the Superhuman Registration Act and the Avengers Initiative.
With McDonald keeping mum on his Secret Invasion role, speculation continues about what character he could actually be playing. Given the importance of Norman Osborn in the eponymous comic-book arc, it seems inevitable that the character would appear in the forthcoming Disney+ series. There's just one slight problem: at the moment, Sony has the rights to the character, so Marvel would have to negotiate for use of the character. Still, audiences will have to wait to find out to know for sure if McDonald is playing Norman Osborn, and it might not be too long before they do.
Next: Marvel Characters Emilia Clarke Could Be Playing In Secret Invasion
Source: The Movie Dweeb
Black Widow (2021)Release date: Jul 09, 2021
Shang-Chi and the Legend of the Ten Rings (2021)Release date: Sep 03, 2021
Eternals (2021)Release date: Nov 05, 2021
Spider-Man: No Way Home (2021)Release date: Dec 17, 2021
Doctor Strange in the Multiverse of Madness (2022)Release date: Mar 25, 2022
Thor: Love and Thunder (2022)Release date: May 06, 2022
Black Panther: Wakanda Forever/Black Panther 2 (2022)Release date: Jul 08, 2022
The Marvels/Captain Marvel 2 (2022)Release date: Nov 11, 2022
Ant-Man and the Wasp: Quantumania (2023)Release date: Feb 17, 2023
Guardians of the Galaxy Vol. 3 (2023)Release date: May 05, 2023
Will Ant-Man Be In The Loki Finale Post-Credits Scene? Theory Explained
About The Author