Movies
Chucky BTS Image Shows Don Mancini with Veteran Child's Play Actors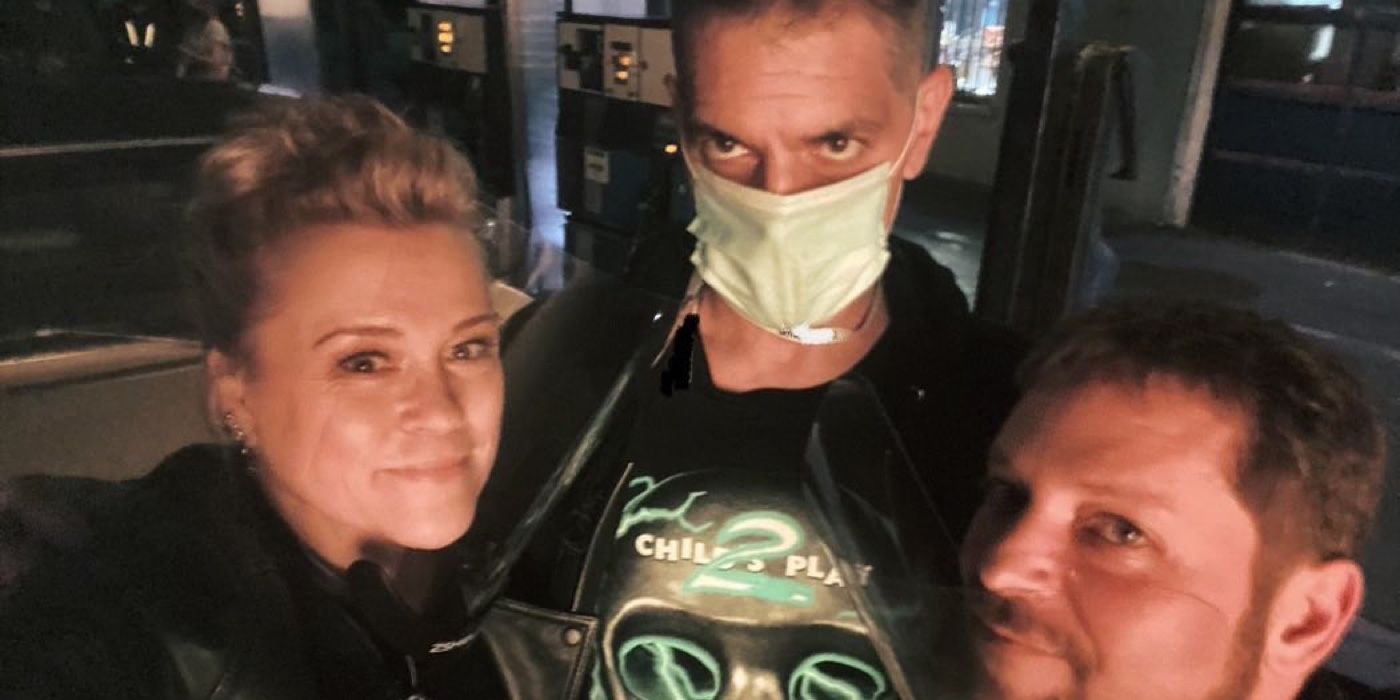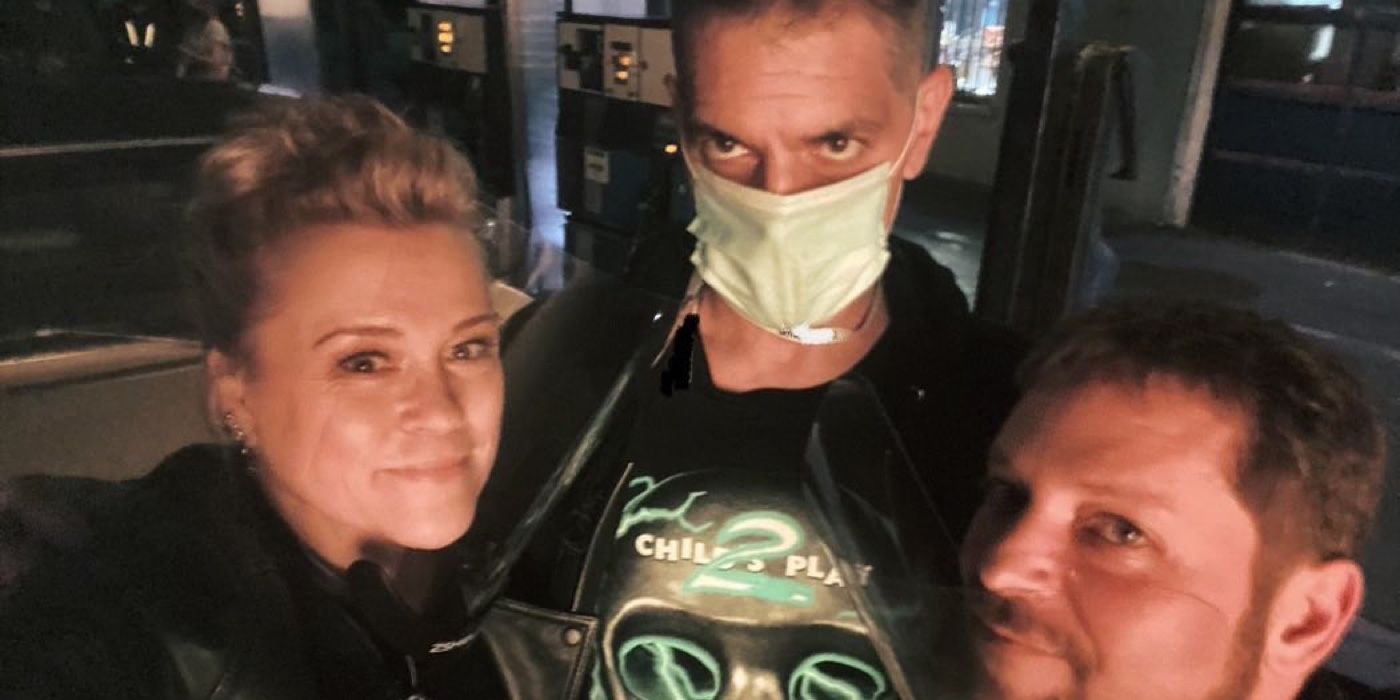 Chucky showrunner Don Mancini has shared behind-the-scenes photo of himself and the original Child's Play stars returning for the new show.
Chucky series creator and showrunner Don Mancini has shared a new behind-the-scenes photo with stars of the original film series Christine Elise McCarthy and Alex Vincent. Chucky is based on the famous killer doll of the same name from the Child's Play horror franchise, which Mancini originally penned the first entry for back in 1988. Since the original film's debut, the fan-favorite film series has spawned 6 sequels and a recent reboot that starred Star Wars' Mark Hamill as the voice of the new Chucky.
This latest television series project, however, will ignore the reboot in favor of returning to the original film franchise and serving as a direct sequel to 2017's Cult of Chucky. Celebrating the reunion of the original franchise stars for the series, Mancini has recently taken to Instagram to share a candid pic of himself and Vincent and McCarthy, who respectively played Andy and his foster sister Kyle in the earliest films in the franchise. Captioning the photo with "The OGs are back!", their series co-star chimed in by adding "Andy and kyle make the best team!". You can check out the original post below:
Related: What To Expect From Chucky, The Child's Play TV Show
When MGM first announced the Child's Play reboot in 2018, Mancini was vocal about his disappointment concerning the decision to rework the franchise he had helped steer for over two decades, and even rejected the offer of a producer credit on the new film. While the reboot faired relatively well at the box office, some fans of the original film series were disappointed in the decision to change Chucky's origins from supernatural to technological, by making him an artificially intelligent toy whose programming goes wrong. Mancini, however, is more than adamant that his new series will return to the franchise's earliest roots, including the very same stars who were first terrorised by Brad Dourif's version of Chucky in Child's Play 1 and 2. Chucky is set to premiere on SyFy and the USA Network on October 12th.
Next: Old Chucky Vs New Chucky: Which Child's Play Doll Would Win?
Source: Don Mancini
Fortnite Removes Bear Hug Emote After Players Notice an NSFW Glitch
About The Author