Movies
CoD Warzone Fan Pulls Off Longshot That Exceeds PS4 Render Distance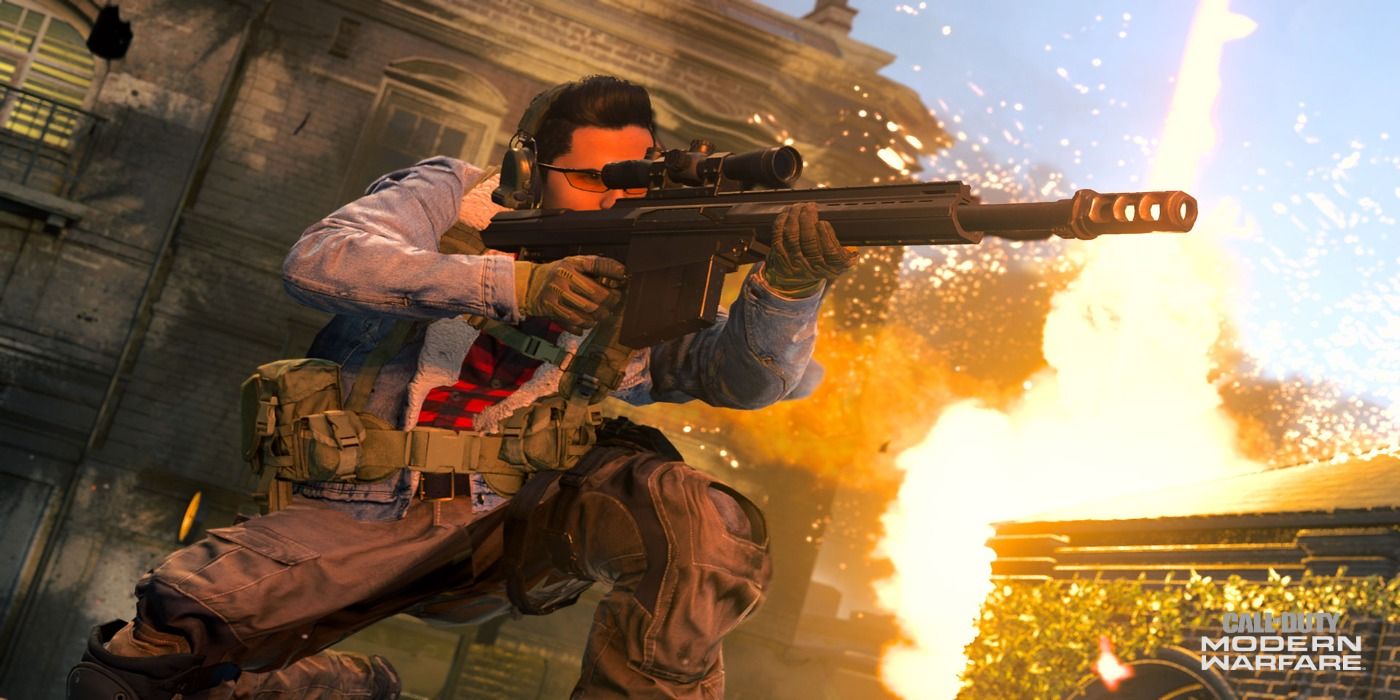 A Call of Duty: Warzone player was able to snipe an enemy from 1000 meters away, despite the game not rendering other players past 800 meters.
A Call of Duty: Warzone player has managed to shoot a player from 1000 meters away, exceeding the console's render distance. Warzone, developed by Infinity Ward, Treyarch, and Raven Software, is a free-to-play battle royale entry in the long-running first-person shooter series that launched in March 2020. The game turned out to be extremely popular, drawing in both series veterans and fresh fans with its free-to-play business model and battle royale gameplay.
The continued popularity of Call of Duty: Warzone, along with its ease of accessibility, results in a high number of impressive feats and exciting moments. One heartwarming moment from the game was recently posted to Reddit, as a mother and daughter won their first game of Warzone together. The touching achievement resulted in cheers and celebration from the mother-daughter duo, bringing some spirit to a sometimes frustrating game. On the other side of the coin, a Reddit user has recently revealed that a new Call of Duty: Warzone glitch allows players to see each other through walls. This glitch, which seems to occur randomly, gives one player an obvious tactical advantage in the chaos of a free-for-all shootout.
Related: Warzone Streamer NICKMERCS Reveals The FFAR Gun Was Secretly Buffed
Now Reddit user u/EchoEchoGolf has reported that they recently achieved a 1000 meter longshot in the PlayStation 4 version of Warzone. This already impressive feat is made even more amazing by the fact that the PS4 only renders other players up to 800 meters away. This means that EchoEchoGolf's kilometer-long sniper shot was made against an enemy that was completely invisible to them. According to the player they "took a blind shot through the window" and was lucky enough to score a kill.
As Call of Duty: Warzone approaches its one-year anniversary of release, the game's developers seem to be teasing something exciting in the near future. Several players have reported distress signals being encountered throughout the game's various maps, which cause a static effect around the screen and produce sounds typically associated with Morse code. The meaning of the distress signals is unclear, but they are likely leading up to the launch of the game's second season.
The Call of Duty series has always attracted players who seek to perform difficult and impressive feats of acrobatic combat. 360 degree spins and no-scope headshots only scratch the surface of what a determined CoD player can achieve to gain notoriety. u/EchoEchoGolf's one-kilometer sniper kill, on an enemy he could not even see, certainly deserves a place among Call of Duty: Warzone's most stylish achievements.
Next: Warzone Invisible Glitch Prompts Raven To Remove Armored Royale
Call of Duty: Warzone is available now on PS4, Xbox One and PC.
Source: u/EchoEchoGolf
How Many Genshin Impact Players Are There
About The Author