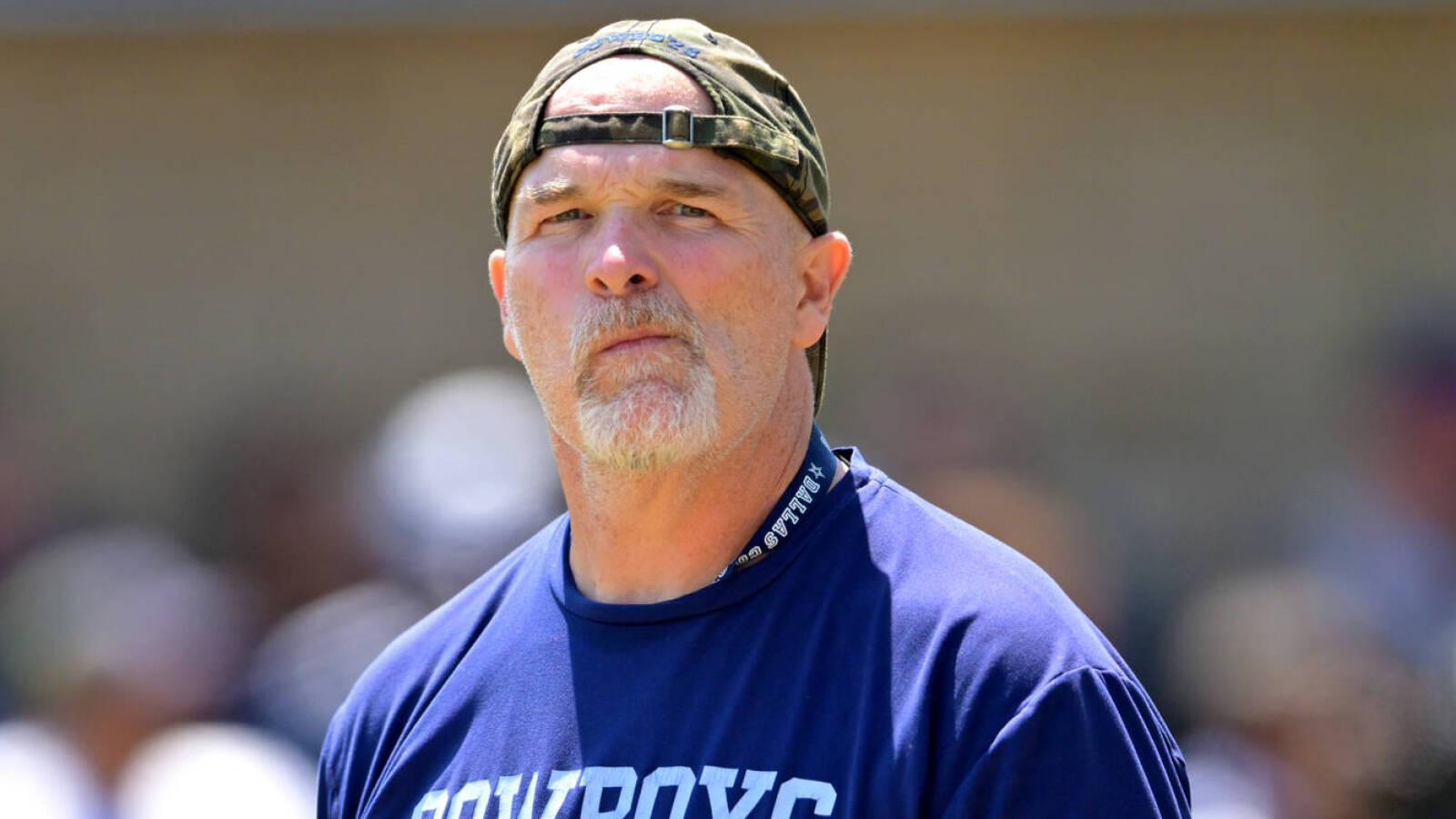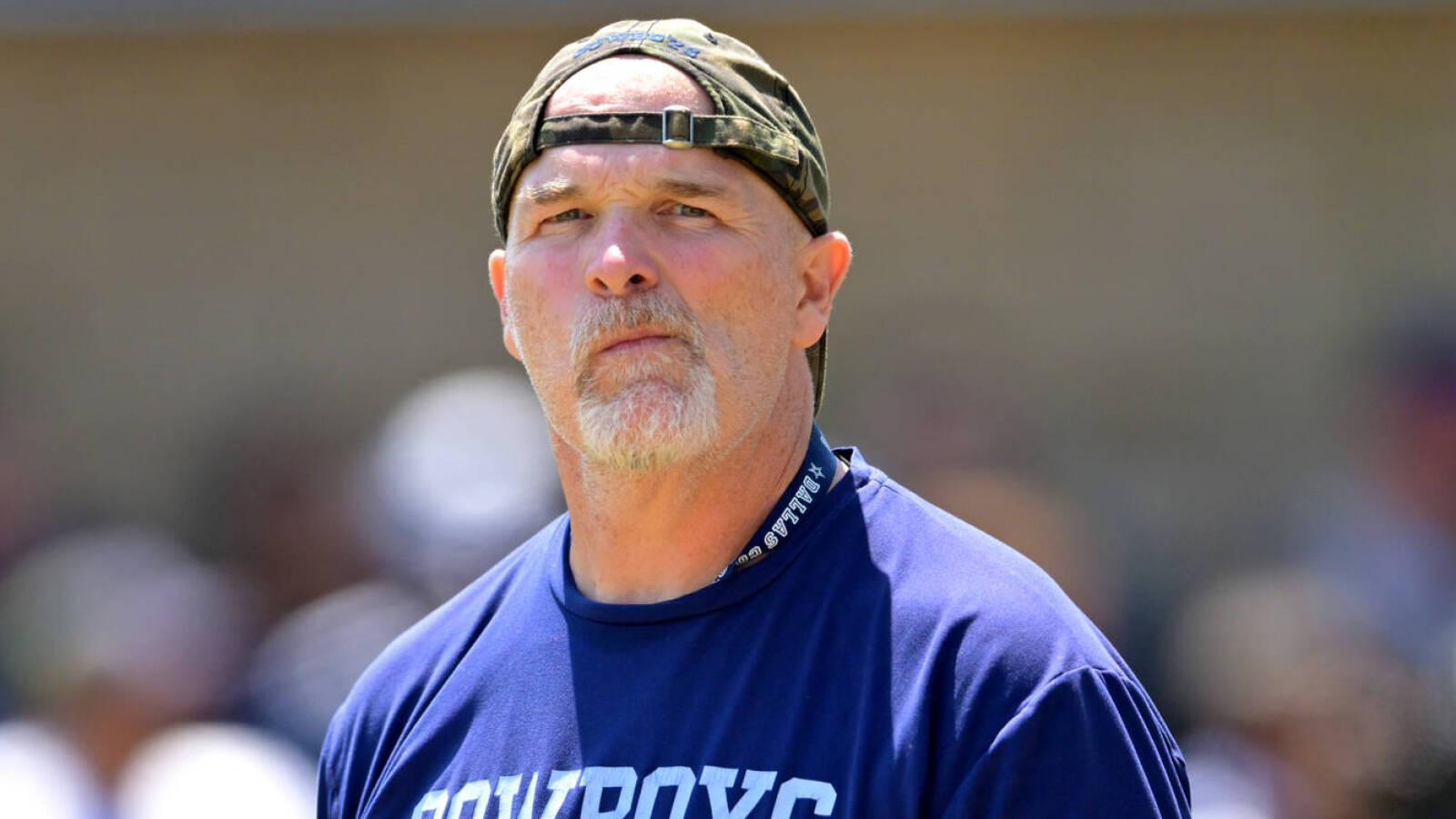 After receiving extensive interest from head-coaching-needy teams for a second straight year, Dan Quinn is once again planning to stick with the Cowboys.
The veteran defensive coordinator informed teams that have considered him for their HC job he will remain in Dallas, according to Tom Pelissero of NFL.com. This will be a big gain for the Cowboys, considering Quinn's performance through two seasons, and it stands to affect the HC searches for Broncos, Cardinals and Colts.
Quinn, 52, was once again among those in the mix for the Broncos' HC job, but after a second straight year in a Denver search, the former George Paton coworker bowed out. The Cardinals and Colts may have been more interested. Arizona brought Quinn in for a second interview this week, and Quinn agreed to a second Indianapolis meeting Wednesday night. That summit was set for Saturday, but it is now off.
The former Falcons HC remains under contract with the Cowboys, via the multiyear extension he signed in January 2022. Quinn interviewed with five teams during the '22 hiring period, advancing to the finals of Denver's search that produced Nathaniel Hackett. The Broncos may or may not have rushed that process, due to Hackett agreeing to a second Jaguars interview. After the Hackett hire, Quinn recommitted to the Cowboys.
Quinn remaining in Dallas led to the team taking another step defensively, ranking second in DVOA. The team's defensive muscle showed in its divisional-round matchup with the 49ers, but DeMeco Ryans' unit prevailed in a low-scoring matchup. Still, Quinn's team — after intending to retain Randy Gregory and then losing him at the 11th hour — built on the work he did in 2021. Working more as an edge defender, Micah Parsons maintained the dominance he showed as a rookie. Dallas' rebuilt D-line led the way in the team's 54-sack season — 13 more than the 2021 unit registered. After the Cowboys set a franchise record for points allowed during the 2020 season, Quinn's arrival has made a considerable difference on their 24-10 record since.
This decision could point Ryans toward securing the Denver job. A Thursday report indicated the San Francisco DC had become a frontrunner for it, seemingly blunting the early momentum Quinn had as a potential Sean Payton backup plan. With the prospects for a Broncos-Payton partnership fading, Ryans is in line to capitalize. The Colts are planning to have roughly seven candidates go through second interviews. That is on the high side, but Indianapolis has led the way in terms of interview volume. Jeff Saturday remains in that mix, but a few others have met or will meet with Jim Irsay and Co. Brian Flores' name has come up most often in connection with the Arizona job, but Payton is at the Cardinals' facility Thursday afternoon.