Movies
Darcey & Stacey Dragged for Using Unrealistic Filters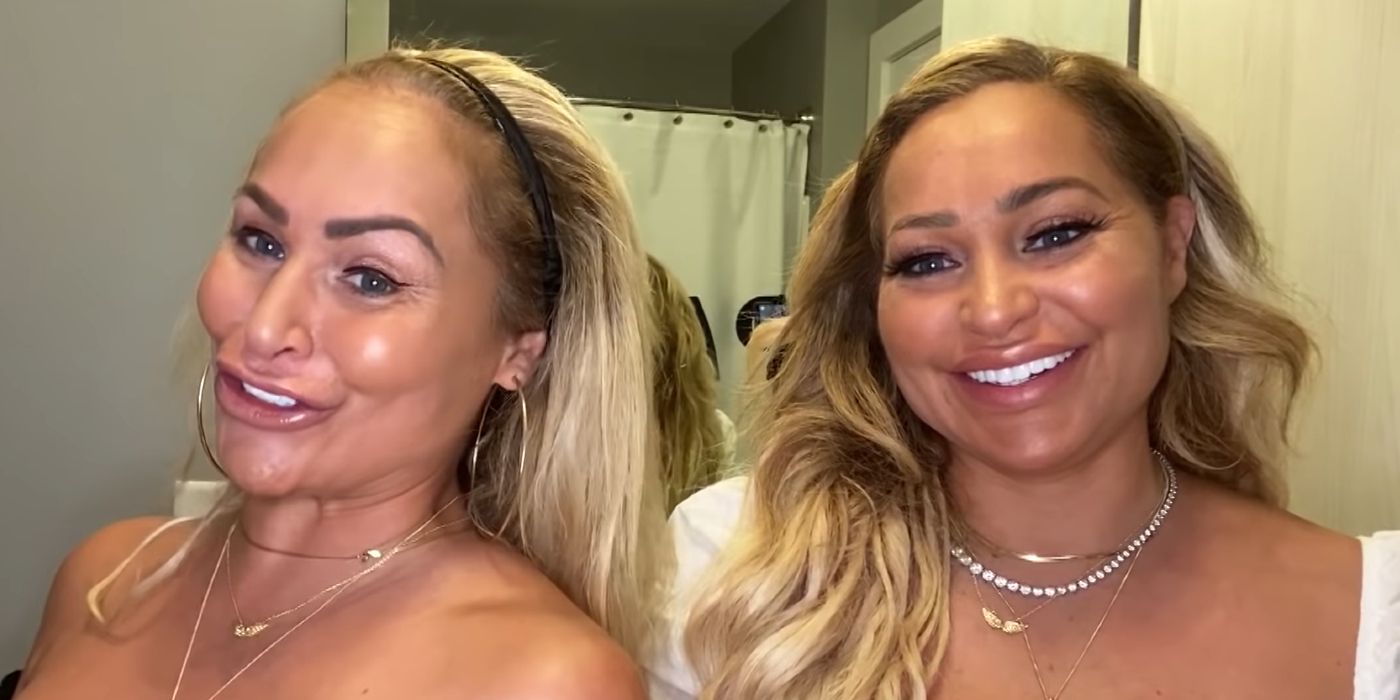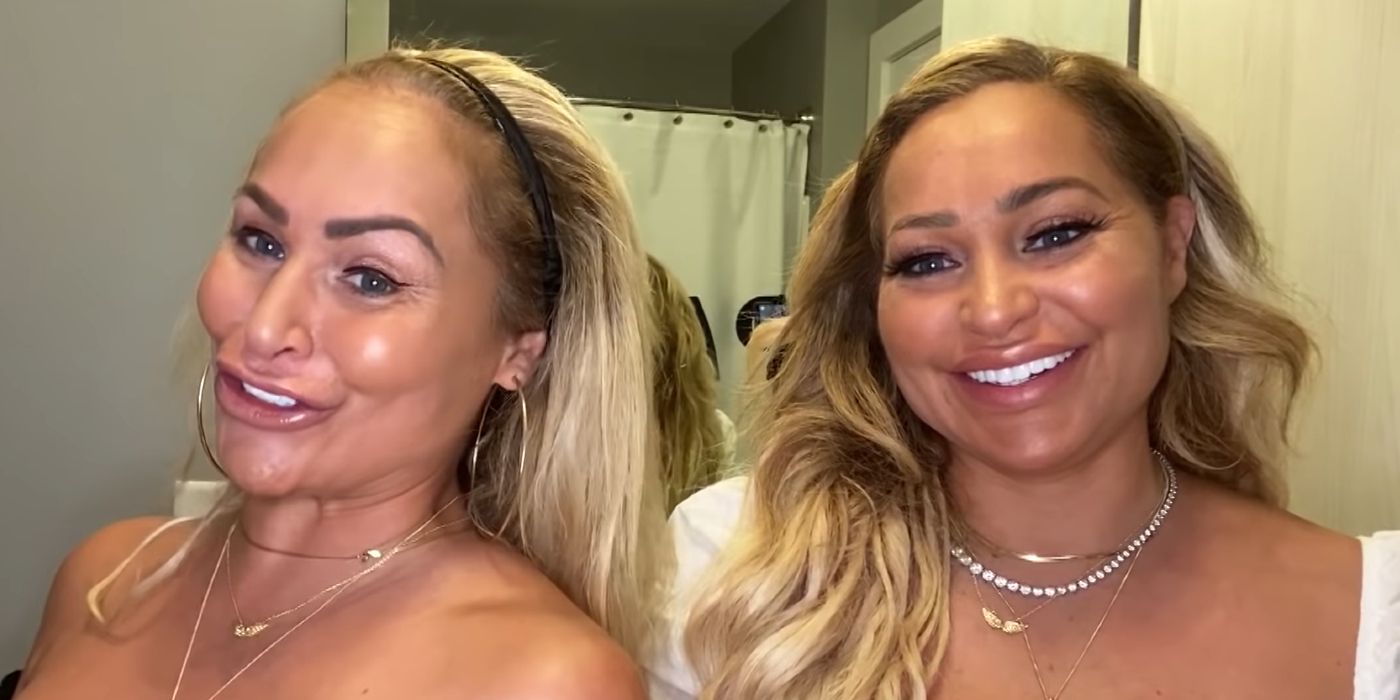 90 Day Fiancé stars Darcey and Stacey's heavily filtered and unreal photos have started to bother many fans, with some unfollowing her online.
Many viewers don't mind if 90 Day Fiancé stars use minimal filters on their pictures to make them look attractive, but fans get annoyed that Darcey Silva and her twin sister, Stacey Silva, always use excessive editing and multiple filters. They make their photos look completely unrealistic. Just like the Silva sisters, 90 Day Fiancé's Deavan Clegg gets a lot of backlash for featuring a fake image on social media. Recently, the mommy of two posted a picture in which she had massive lips, dilated pupils and faux freckles. She looked so unrecognizable that some 90 Day Fiancé fans confused her for Larissa Lima.
Continue scrolling to keep reading
Click the button below to start this article in quick view.
Similarly, Rebecca Parrott likes to photoshop her social media pictures to the point that she looks unreal. She recently posted a picture with her husband, Zied Hakimi. Considering Rebecca's long history of using the Facetune app, it was no surprise that she edited that picture. But she forgot to edit her hand, or the filter failed to seamlessly apply on both of her hands. Her unedited left hand looked so awkward that some fans called it a "zombie hand." But other fans laughed it off as a joke.
Related: 90 Day Fiancé: Skinny Angela & Dr. Obeng's Cozy Photo Shocks Fans
However, Darcey and Stacey's heavily filtered pictures have become really irritating to many 90 Day Fiancé viewers. Fans claimed that the sisters showcase completely unnatural versions of themselves on Instagram, which has forced them to unfollow their profiles. A fan posted Darcey's photoshopped picture on Reddit with the title, "The Darcey/Stacey pictures delusion drives me crazy." In the photo, the reality TV star has applied an unflattering filter with fake freckles and "cataract" eyes. It seems like Darcey was trying to look like a cartoon character or a Disney princess.
Someone said that both the sisters were naturally very beautiful before getting work done. One of 90 Day Fiancé star Darcey's throwback photos recently surfaced on social media showing that she did have quite attractive facial features. But now fans think she "looks like a reptilian." Another fan wrote, "Filter delusion! China knockoffs and fashion nova fashions." Some other comments read, "I can't stand people who need so much validation," and "All they do is post these filtered pictures making duck faces and to me it is so sad!" Others discussed that Darcey and Stacey probably have some deep-seated insecurities.
Instead of trying photo filters and multiple plastic surgeries, they should get joint therapy to figure out "how they went so far off the rails." Many 90 Day Fiancé fans are concerned about how the sisters will cope with turning 50 when they are not ready to grow up and ditch these childish filters on their photos. Besides Darcey and Stacey, many fans are also concerned about another TLC star, Amira Lollysa. She recently flaunted shockingly big lips and a skinny figure on Instagram. 90 Day Fiancé viewers think that she is starving herself to look thin, which isn't healthy at all.
Next: 90 Day Fiancé: Rumored Cast Of The Single Life Season 2 Leaked
Source: Reddit
Shazam 2 Set Video Reveals Rachel Zegler's Superhero Costume
About The Author