Movies
Data Actor Anticipates A Star Trek: Next Generation Reboot Movie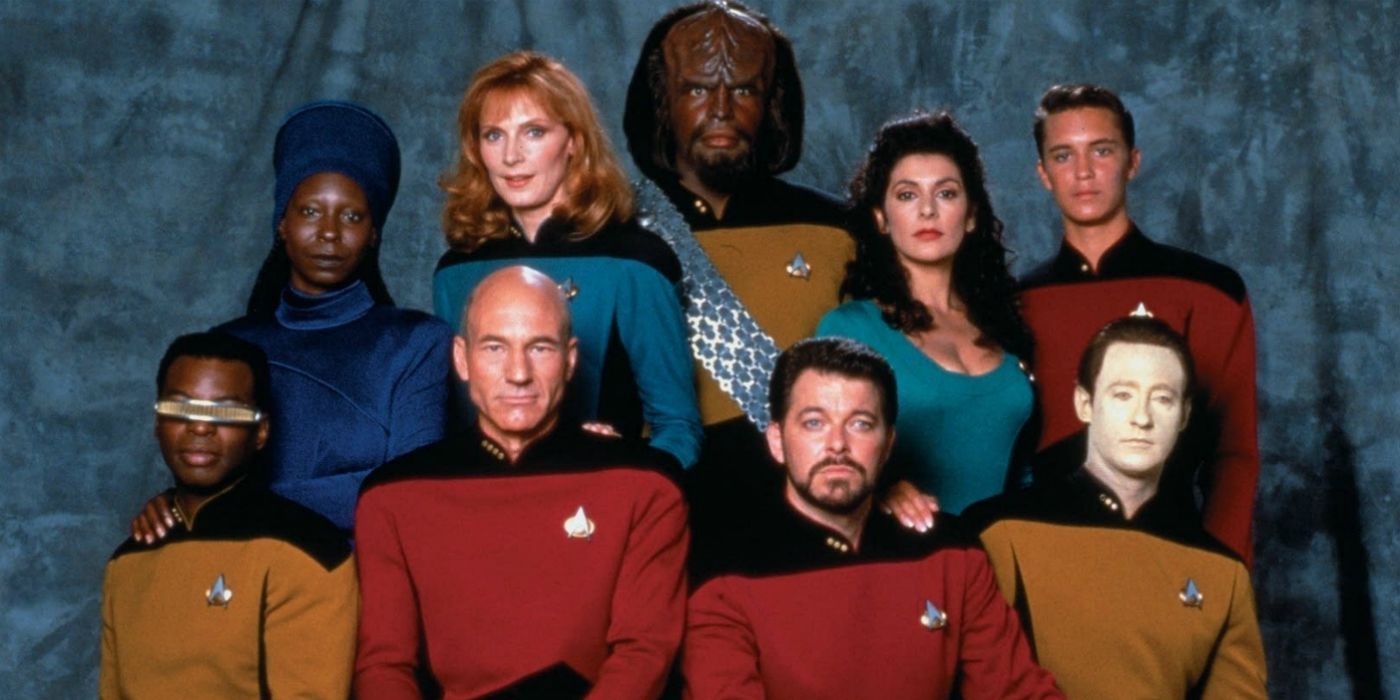 Brent Spiner, best known for playing Data in the Star Trek franchise, believes The Next Generation will someday get a reboot movie like TOS did.
Brent Spiner believes someday, there will be a Star Trek: The Next Generation reboot movie. Spiner played Data, a sentient android serving under Captain Jean-Luc Picard (Patrick Stewart), in all seven seasons of The Next Generation, as well as all of its movies. Most recently, he reprised the role for CBS All Access' Star Trek: Picard, though Spiner has since said he won't play Data ever again. Nevertheless, he remains a vital part of the Star Trek universe thanks to his memorable performance and character.
The Star Trek franchise has been around for several decades now and has seen numerous projects emerge. The latest boom in Star Trek content can really be traced back to J.J. Abrams' 2009 Star Trek, a live-action film that rebooted The Original Series in a unique way. Instead of simply remaking the series, Abrams crafted alternate versions of the characters who populated the flagship show, including Kirk (Chris Pine) and Spock (Zachary Quinto). The 2009 Star Trek led to two sequels, though now its future on the big screen remains giant question mark.
Continue scrolling to keep reading
Click the button below to start this article in quick view.
Related: Every Star Trek Movie In Chronological Order
Nevertheless, the creation of the Kelvin Timeline (aka the alternate Original Series timeline) has led Spiner to believe the same could happen for The Next Generation. While speaking to Syfy Wire about his new book Fan Fiction: A Mem-Noir: Inspired by True Events, Spiner shared his theories about where the Star Trek franchise could go next when it comes to the movies. "I've loved the recent movies," he stated. "I think that sooner or later, they're going to do a reboot, a motion picture version of Next Generation, and cast some young guys in our parts." Spiner added he wouldn't feel any ill-will towards a new Data, sharing, "I look forward to seeing it. I think it would be cool if they spun our show off."
Right now, Paramount is struggling to find a way forward for Star Trek on the movie side. While its television division flourishes through shows like Picard and Star Trek: Discovery, the last movie was Star Trek Beyond back in 2016. There have been various reports about which could become the next film in the franchise, with a Star Trek 4 starring the likes of Pine and Quinto being one of them. However, nothing is set in stone right now, and it's unclear if the reboot cast will ever return.
As Star Trek's movie future is so uncertain, Spiner could very well be correct about The Next Generation getting a cinematic reboot. It would be quite interesting to see that show follow in the footsteps in The Original Series by getting an alternate timeline. At the same time, there are undoubtedly fans of The Next Generation who might disapprove of this, as often happens any time a beloved property gets a reboot. Additionally, since Picard is still pressing forward and bringing back Next Generation characters left and right, it might not feel right to have a reboot movie pop up any time soon. At this point, this is just Spiner speculating, though his thoughts might not be too far off. Only time will tell.
More: Star Trek: What Brent Spiner Has Done Since TNG Ended
Source: Syfy Wire
90 Day Fiance: Did Angela Deem Quit Botox? (See Before & After Pics)
About The Author