Health
Delta Symptoms Usually Appear Like This
It's important to know what COVID symptoms look like early on, so you can get tested, isolate, call your doctor for advice, or seek immediate medical attention if necessary. This is how COVID symptoms usually appear—whether you've been vaccinated or not, from mild cases to medical emergencies to "long COVID." Read on to find out more—and to ensure your health and the health of others, don't miss these Sure Signs You May Have Already Had COVID.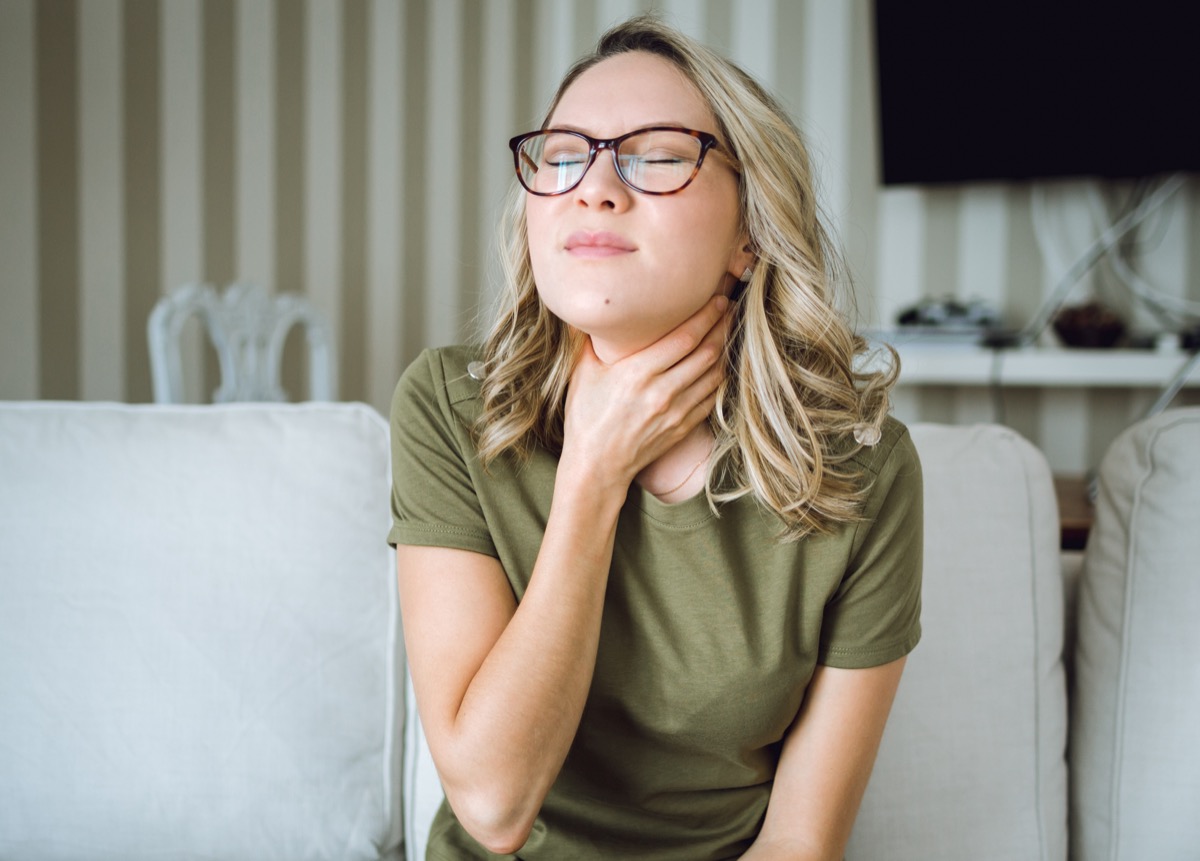 Mild cases of COVID are often described as similar to a bad cold. That's especially true with the Delta variant. Researchers with the ZOE COVID Symptom Study have found the most common symptoms associated with Delta COVID include:
Headache

Sore throat

Runny nose

Fever

Persistent cough
These are especially common if you've been vaccinated against COVID-19.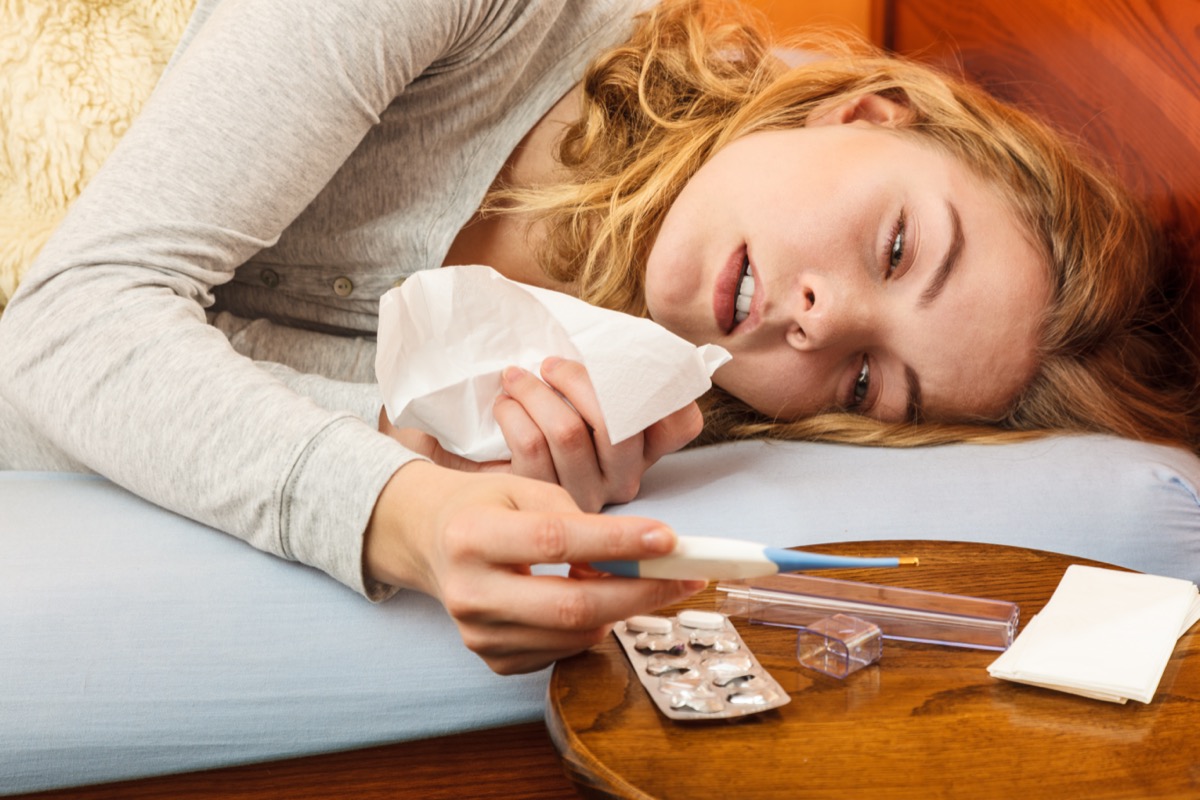 People who haven't been vaccinated against COVID-19 are more likely to have symptoms associated with previous strains of COVID, including:
Fever

A cough that can be severe

Shortness of breath

Loss of taste or smell

Body aches, which can be severe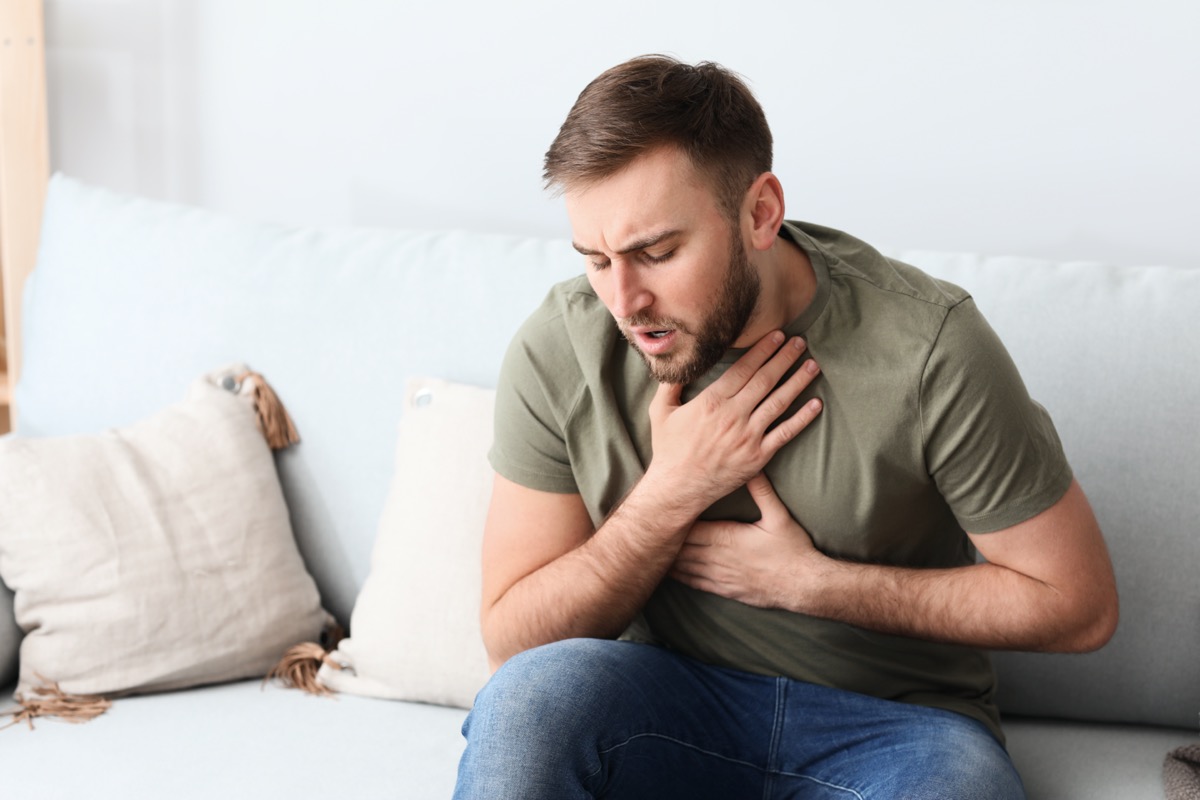 According to the Mayo Clinic, these COVID symptoms signify a medical emergency:
Trouble breathing

Persistent chest pain or pressure

Inability to stay awake

New confusion

Blue lips or face
They warrant immediate medical attention. Seek help at an emergency room or call 911.
RELATED: ​​Dr. Fauci Just Predicted What Will Happen Next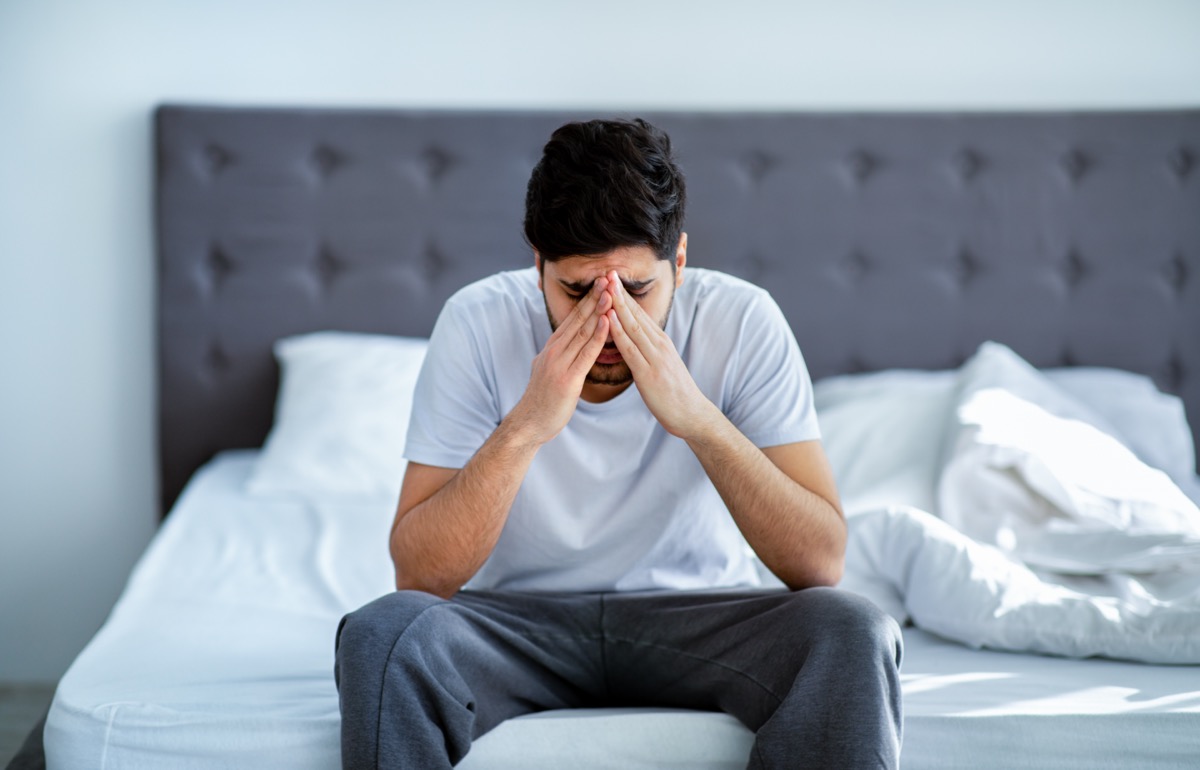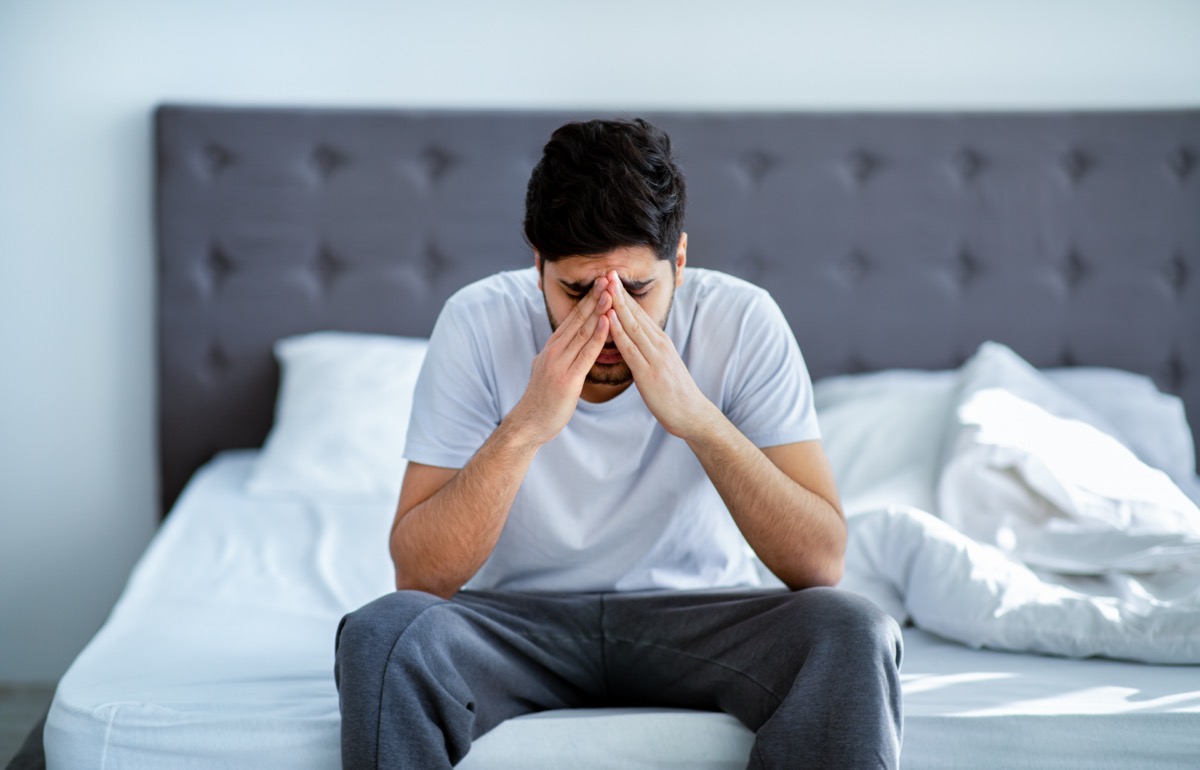 Long COVID is a poorly understood syndrome in which symptoms of COVID linger well after the virus should have cleared the body. It can occur after mild or severe cases of COVID-19, although the risk is lower if you've been vaccinated. More than 200 symptoms have been associated with long COVID.
"The most common symptoms of people with COVID-19 long haulers are very bad fatigue, muscle weakness, and brain fog," says Chaitanya Mandapakala, MD, a pulmonologist, ICU doctor, principal investigator for COVID-19 clinical trials and medical director of chronic lung diseases at St. Elizabeth Healthcare. Overall, long-haulers report they're not able to do things they could before, like keep up with work or exercise. 
According to Mandapakala, other common symptoms of long COVID include:
Headache

Shortness of breath

Palpitations

Dizziness

Sleep issues

Fever

Depression

Muscle pains
Researchers from the Centers for Disease Control and Prevention estimate that about 1 in 3 people who contract the coronavirus have symptoms that last longer than a month.
RELATED: If You Got Pfizer, Here's Your Booster Info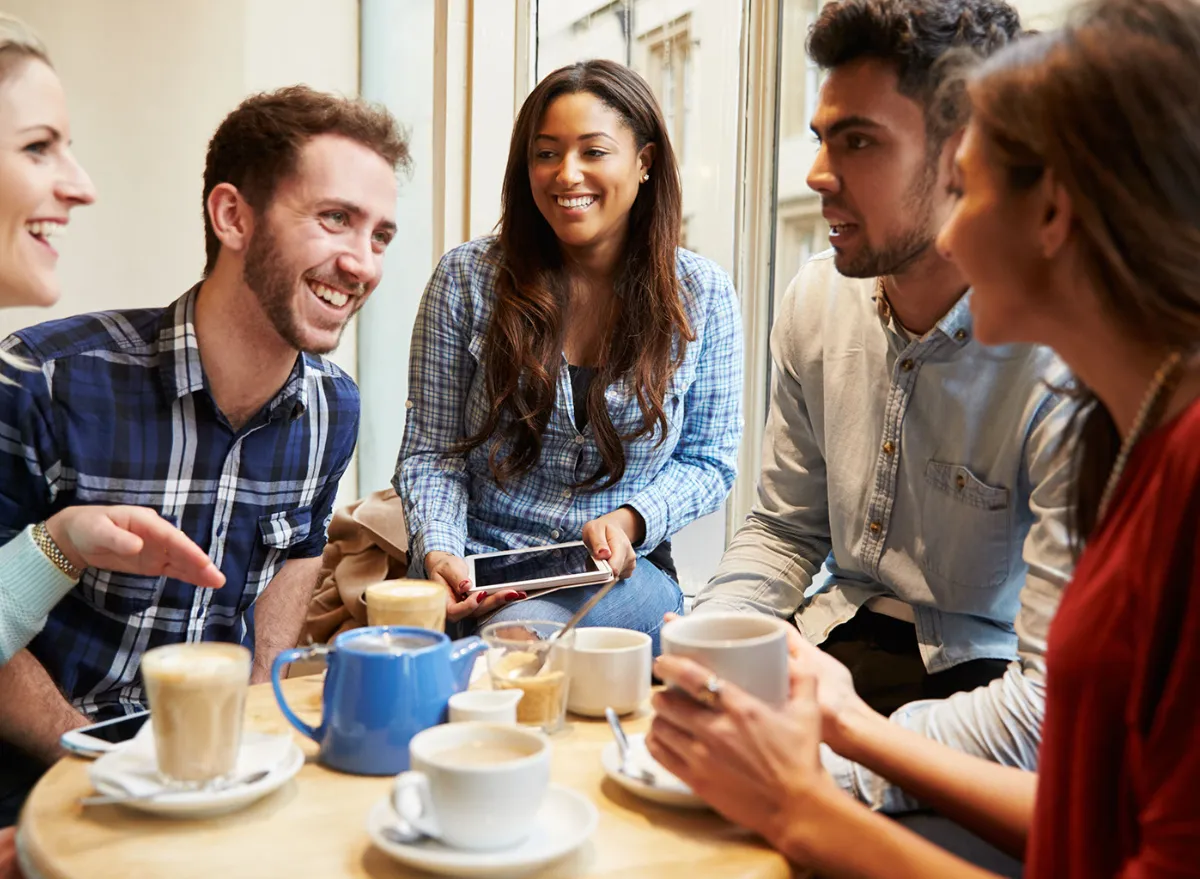 For health experts, one of the biggest challenges of managing the COVID-19 pandemic has been asymptomatic transmission. At the beginning of the pandemic, it was incredibly common. It still is. 
"The most common symptom—early or late—is no symptoms at all, especially in young healthy people," says Karen Jubanyik, MD, an associate professor of emergency medicine at Yale University School of Medicine and author of Beat the Coronavirus. "That has always been part of the secret to the success of this virus spreading: that many people, especially young healthy people, are asymptomatic throughout the course of the illness, do not get tested and do not isolate, and spread the virus."
If you experience any symptoms that are out of the ordinary, get tested for COVID and isolate until you know the results.
RELATED: These 8 States are Next COVID "Hotspots," Says Virus Expert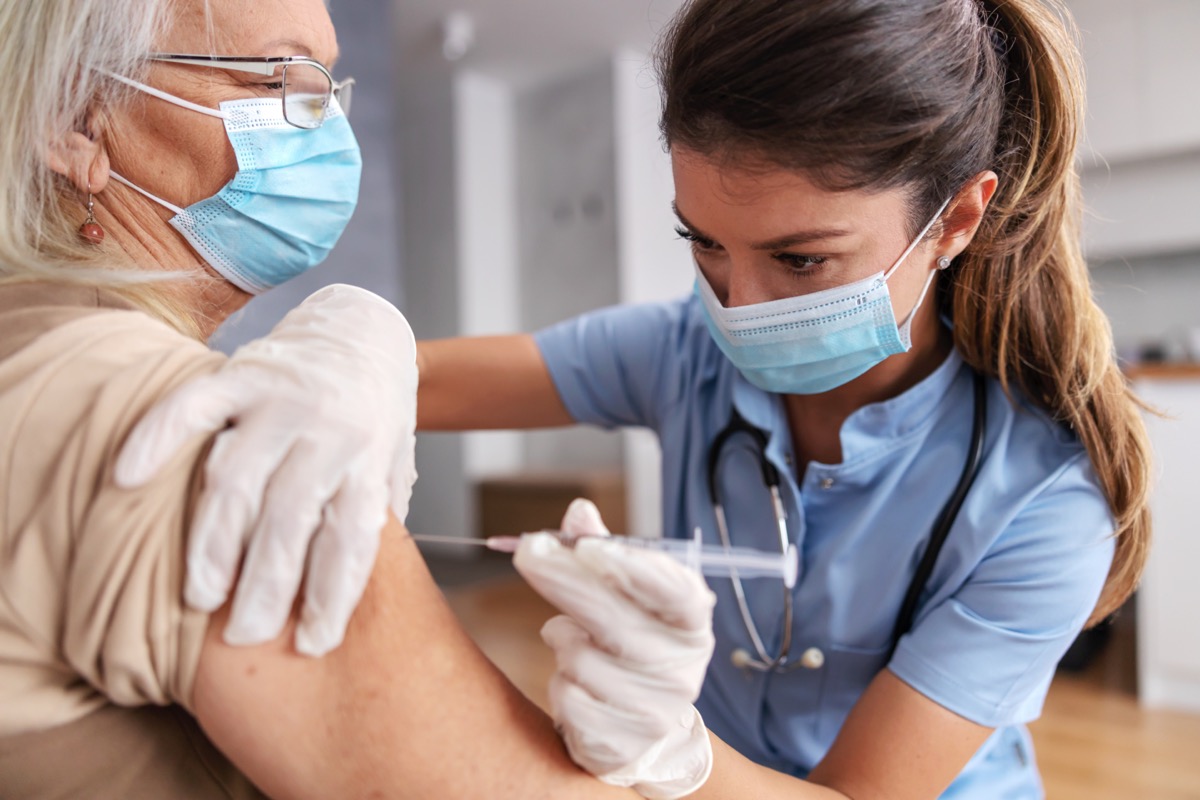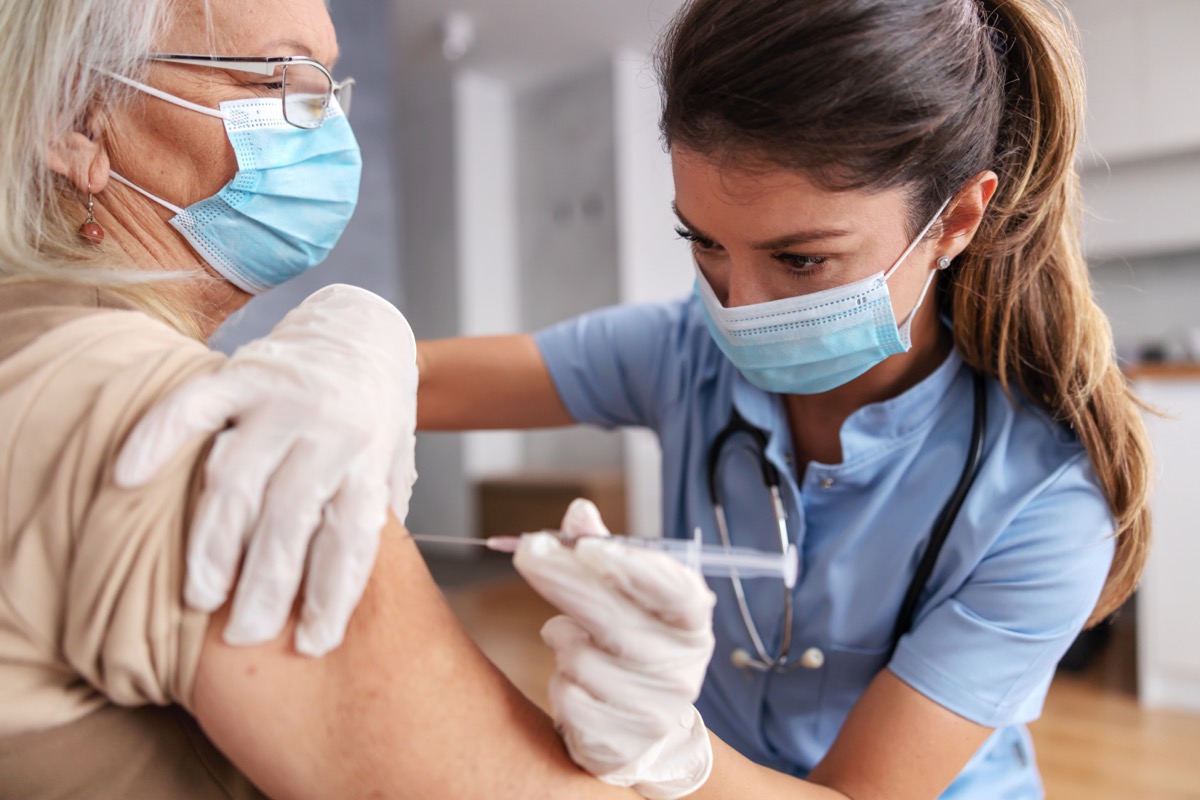 Follow the fundamentals and help end this pandemic, no matter where you live—get vaccinated ASAP; if you live in an area with low vaccination rates, wear an N95 face mask, don't travel, social distance, avoid large crowds, don't go indoors with people you're not sheltering with (especially in bars), practice good hand hygiene, and to protect your life and the lives of others, don't visit any of these 35 Places You're Most Likely to Catch COVID. And to get through this pandemic at your healthiest, don't miss these 35 Places You're Most Likely to Catch COVID.
Source link