MLB
Dodgers sweep Giants for historic season series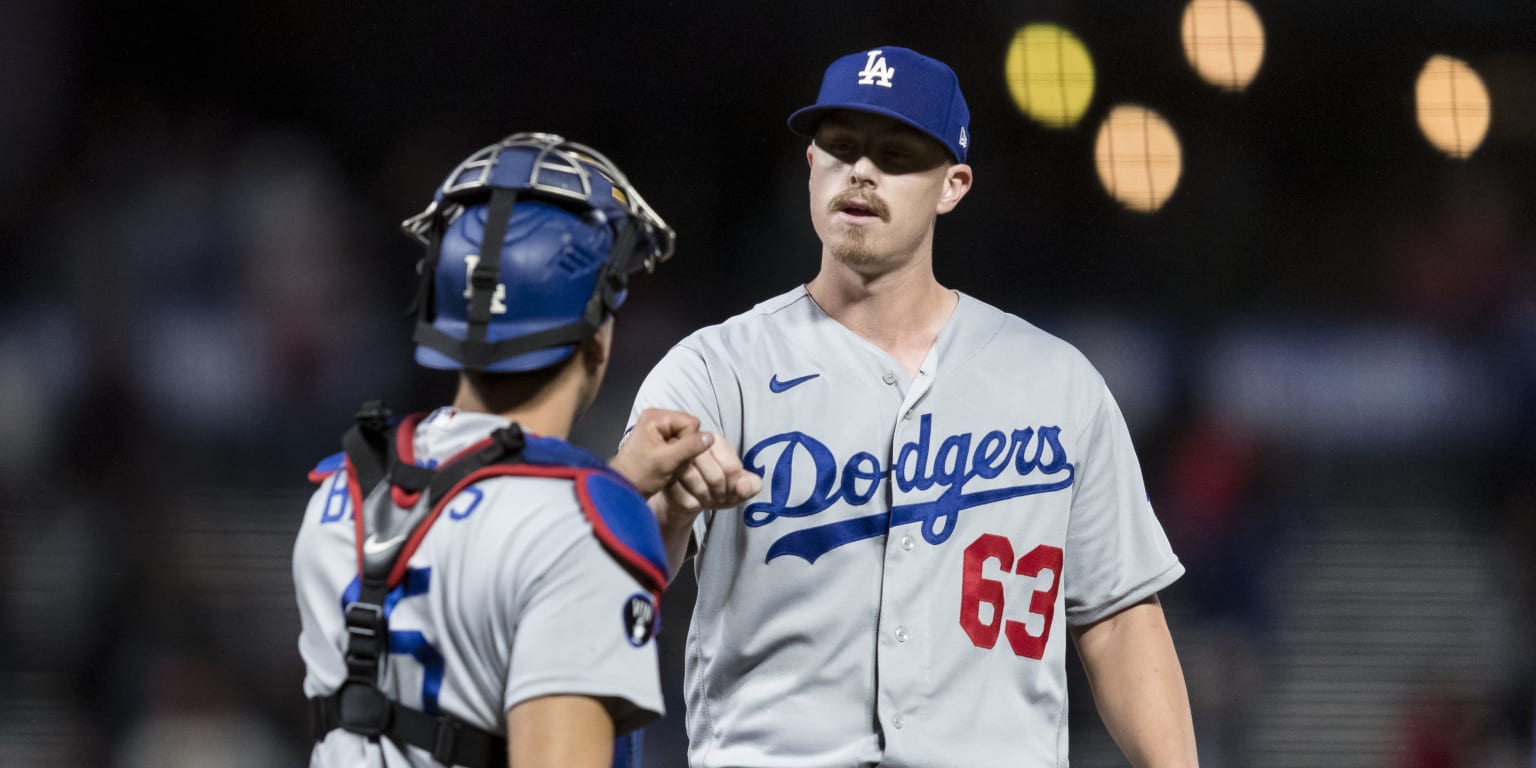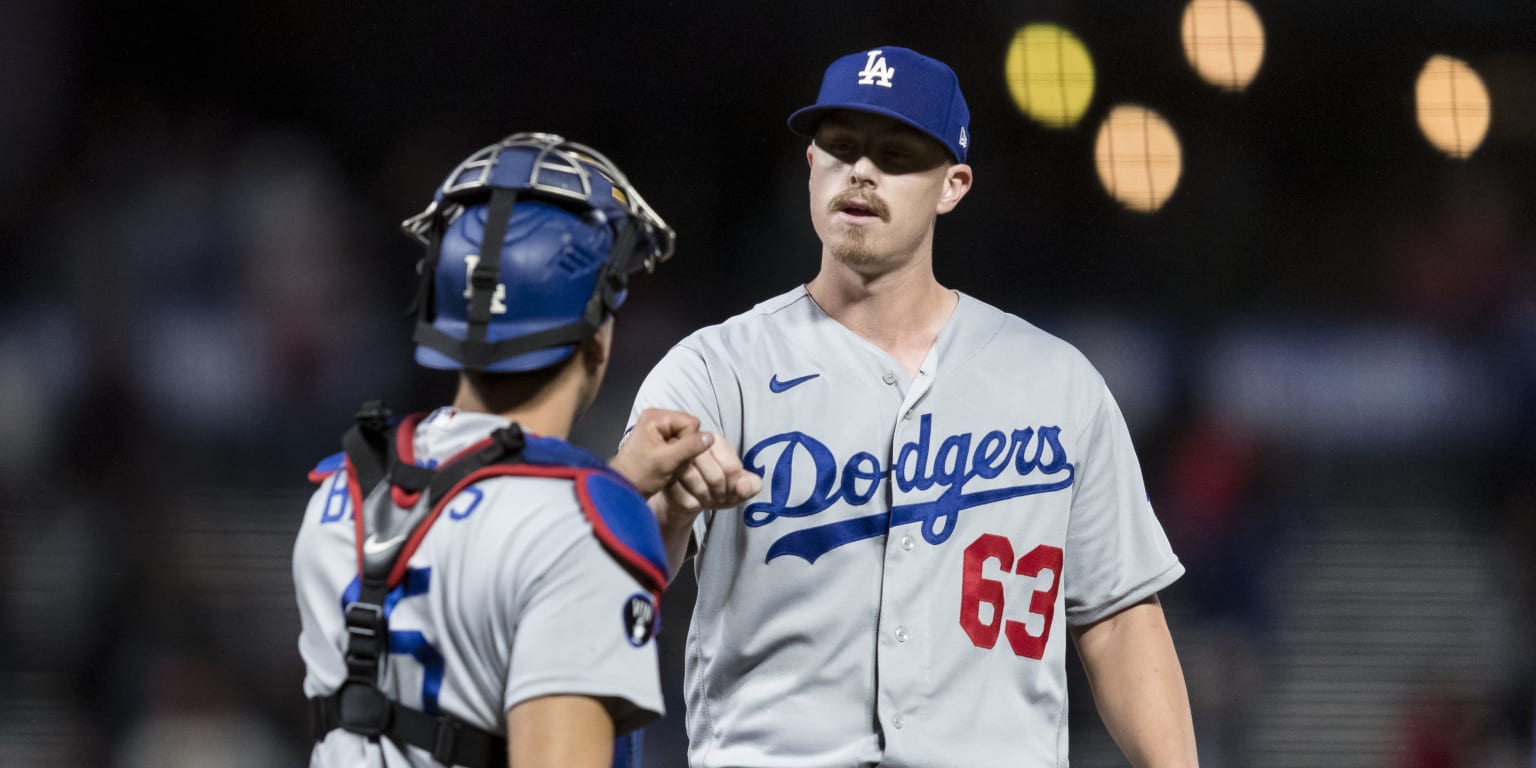 SAN FRANCISCO — If April showers bring May flowers, then what do September showers bring?
For Dodgers reliever Justin Bruihl, Sunday's on-and-off precipitation brought a different kind of downpour. After earning his first career save in the Dodgers' 4-3 win over the Giants, the southpaw was showered with beer, ketchup, milk and "a bunch of other stuff" in the visitors' clubhouse.
"I got a hot shower after though," Bruihl quipped, "so we're good."
Sunday's series finale in San Francisco spanned 10 innings and withstood a 20-minute rain delay, a rarity at Oracle Park. Dealing with poor visibility, powerful winds and a slick fielding surface, the Dodgers went back and forth with the Giants before gutting out a win that manager Dave Roberts termed "really resilient."
"I just loved the way we competed this entire series," Roberts said. "Last game of a 10-day road trip, and to go extra innings and to still scratch and claw — I can't say enough about our guys. It was a team effort."
The Dodgers went a staggering 15-4 against their arch rivals this season, winning at least 15 games against the Giants for the eighth time in franchise history. Prior to 2022, the last season in which the Dodgers beat the Giants at least 15 times was 1953 — five years before both franchises relocated to the West Coast.
Los Angeles' 15-4 record against San Francisco is good for a .789 winning percentage. That's the highest single-season mark the Dodgers have posted against the Giants in the Modern Era (since 1900).
The win was also the Dodgers' 52nd road victory this season, which topped the 1952 club for most in franchise history.
"They definitely outplayed us all year," Giants manager Gabe Kapler said. "We have to play better if we're going to beat that team. I have nothing more to say on it. We don't have any excuses for it. We've got to play better."
Over the last decade or so, it's been highly unusual for the Dodgers to dominate the Giants in the season series, or vice versa. Los Angeles went a rather pedestrian 9-10 against San Francisco last year, and only three of the past 15 season series between the two teams have been decided by more than three games.
"It's hard to beat any team like that," Roberts said, "certainly a team within the division where there's so much familiarity."
The 2022 campaign has brought into sharp relief how the Dodgers and Giants have diverged after a short-lived but thrilling clash at the top last season.
In 2021, Los Angeles and San Francisco both joined the 100-win club and posted dueling franchise-best seasons. The Giants' 107 wins just edged the Dodgers' 106 for best in the NL West, resulting in a heavyweight Division Series matchup in which Los Angeles ultimately came out on top.
Fast forward one year. The Dodgers have taken back their NL West crown and are on pace to win 112 games, while the Giants are eight games under .500 and seem destined for third place in the division … at best.
What does the domination of their longtime rivals mean to the Dodgers?
"Nothing," said Mookie Betts, who doubled to drive in the go-ahead run in the top of the 10th inning. "It's just 2022. It doesn't mean anything at all. Next year could be completely different."
"I think if you ask anybody in here, they probably wouldn't have been able to tell you how many times we beat the Giants," said left-hander Andrew Heaney, who tossed four scoreless innings with eight strikeouts.
The Dodgers have already locked up a playoff berth and reclaimed their spot at the top of the NL West, but there's more to play for beyond just getting into the postseason. Los Angeles could clinch a first-round bye as soon as Monday and is still looking to secure home-field advantage at every step of the way.
But every game matters, even when there is less at stake — and the Dodgers bristle at the notion that other teams may think they could get complacent to close out the season.
"If you don't want to win the game, you shouldn't be playing," Heaney said. "You play to win the game. Whether it's pitch well, hit well, do whatever it takes to win the baseball game. You don't go out there and ever not try your best."
Source link