Health
Dr. Fauci Just Issued This COVID Warning
The coronavirus pandemic is slowing, but with only 56% of the population fully vaccinated, our current downturn could turn "up." "That's still way too high," said Dr. Fauci about having 95,000 cases a day; he'd prefer to see less than 10,000. With the nation's 700,000+ COVID deaths top of mind, Dr. Anthony Fauci, the chief medical advisor to the President and the director of the National Institute of Allergy and Infectious Diseases, appeared on CNN's State of the Union yesterday. Read on to hear five life-saving pieces of advice—and to ensure your health and the health of others, don't miss these Sure Signs You've Already Had COVID.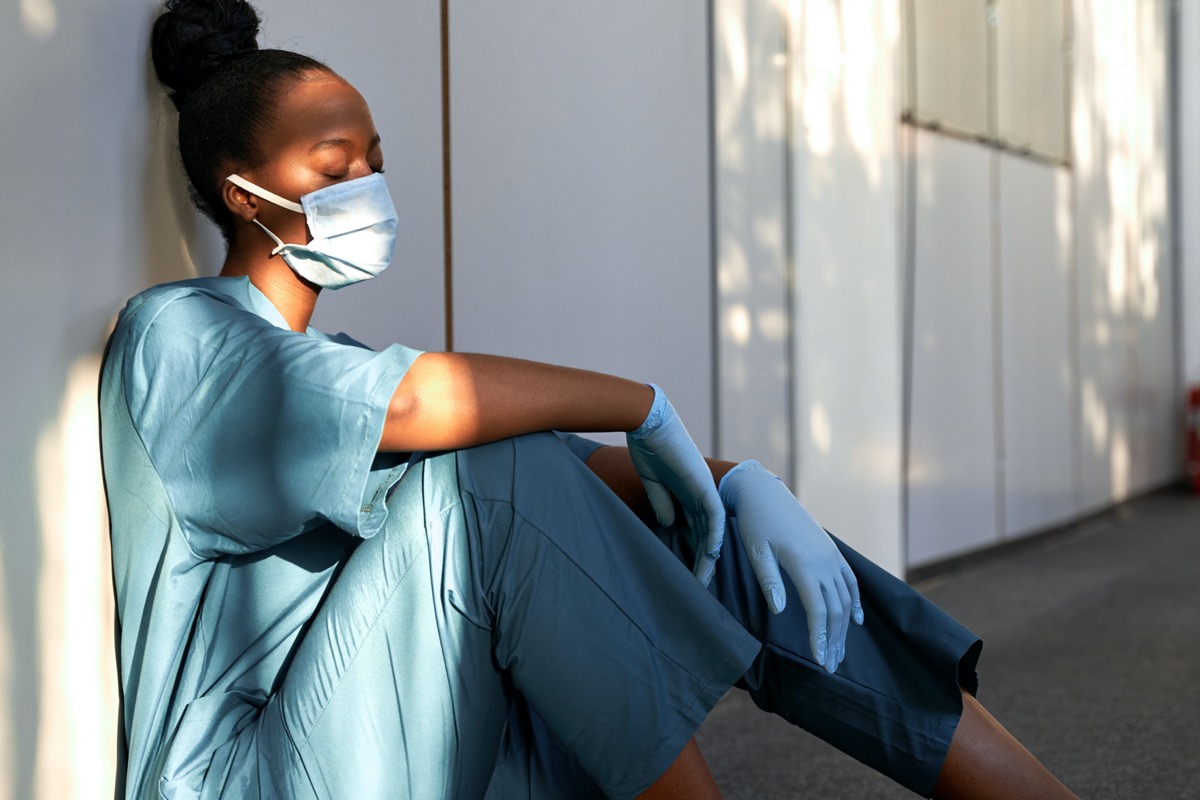 The U.S. is finally reporting a little fewer than 100,000 caes per day—but that's not low enough. We're "certainly going in the right direction," Dr. Fauci told host Dana Bash. "The seven day average of cases is below a hundred thousand. It's about 95,000. Hospitalizations are dow below 10,000, around 7,400. And deaths are down below 2000. They're around 1,400. So it's certainly going in the right direction. That's the good news. And hopefully it's going to continue to go in that trajectory downward." The bad news: "We have to just be careful that we don't prematurely declare victory. In many respects, we still have around 68 million people who are eligible to be vaccinated that have not yet gotten vaccinated. And even those who have been vaccinated—I mean, you want to look forward to holiday seasons and spending time with your family and doing those sorts of things, but don't just throw your hands up and say, it's all over. Because on the one hand, we do want to celebrate and look forward to the fact that we are going in the right direction. But if you look at the history of the surges and the diminutions in cases over a period of time, they can bounce back."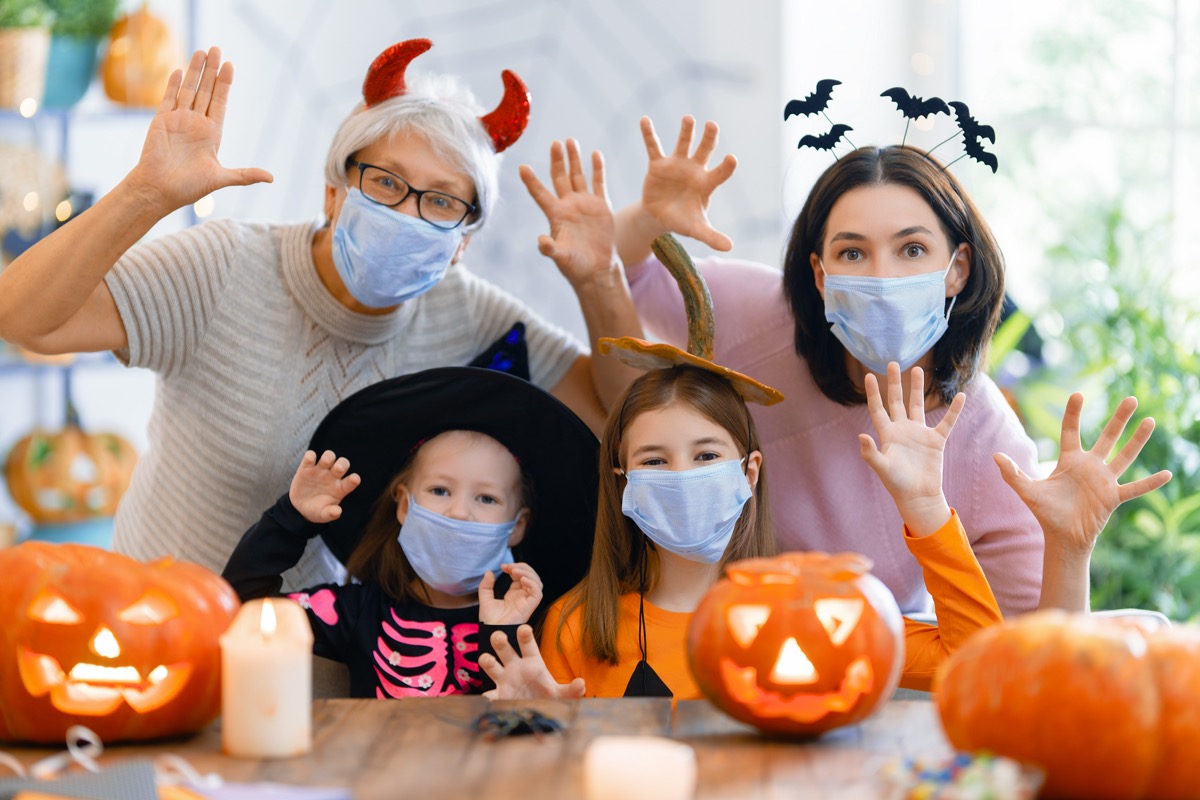 Said Dr. Fauci about Halloween: "I think that particularly if you're vaccinated, but you can get out there you're outdoors for the most part, at least when my children were out there doing trick or treating, um, and enjoy it. I mean, this is a time that children love. It's a very important part of the year for children. I know my children enjoyed it. So I may, again, particularly if you're vaccinated, if you're not vaccinated again, think about it that you'll add an extra degree of protection to yourself and your children and your family and your community. So it's a good time to reflect on why it's important to get vaccinated, but go out there and enjoy Halloween as well as the other holidays that will be coming up."
When can vaccinated people safely be indoors mask-free? "It's always tough to predict that," said Dr. Fauci. "I think if we continue to go down and the cases that we're seeing right now, and more and more people get vaccinated as the dynamics of the outbreak, namely the amount of virus circling the community goes down. I hope we'll be able to pull back on some of those restrictions to get closer to what we really feel is normal in the community. I hope that soon, but I can't give a prediction of a date on that." He added: "I need to see the dynamics of the outbreak in the community go way down right now—even though we just said, it's going in the right direction. We have less than a hundred thousand cases a day. It's about 95,000 as the seven day average. That's still way too high. We want to get way, way down to that. I mean, I'd like to see it well below 10,000 and even much lower than that. But when you're at 95,000, that's still a situation where you have a high degree of dynamic circulation of virus in the community."
RELATED: These 8 States are Next COVID "Hotspots," Says Virus Expert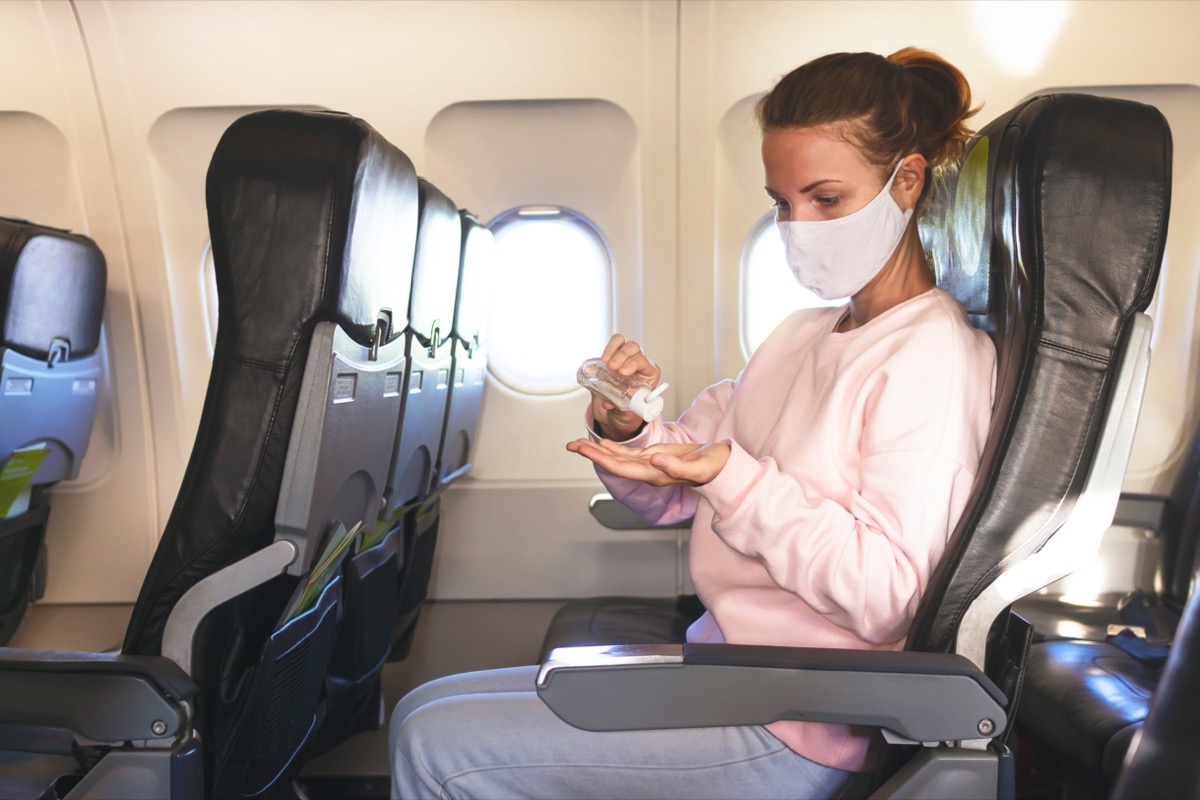 "We do now have a situation, when people coming in from outside of the country who are not United States citizens, they really must require that they get vaccinated, as well as getting tested." He added that measures were in place—"namely, doubling the fine on people who refuse to wear masks on airplanes, on the table is the issue of mandates for vaccine. It's always discussable. We always wind up discussing it, but right now I don't see that immediately."
RELATED: If You Got Pfizer, Here's Your Booster Info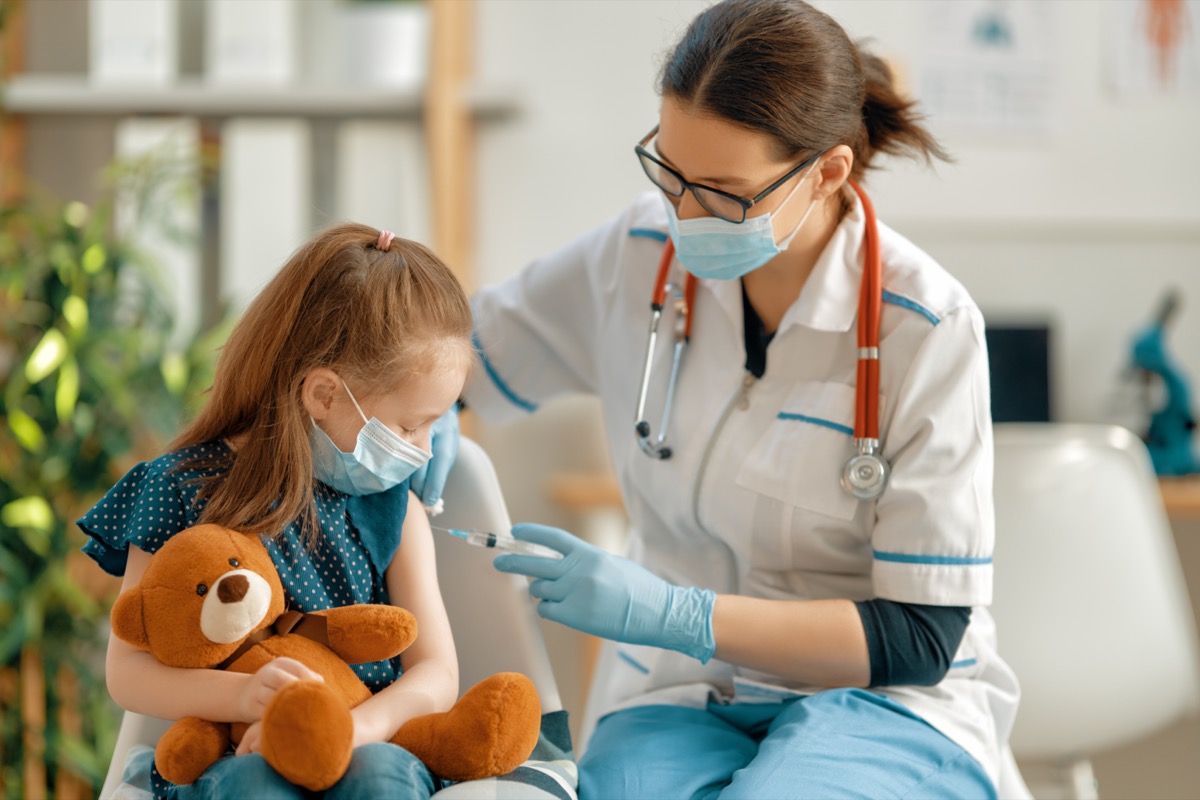 Dr. Fauci said the focus now needs to be on doing "what we should be doing, namely, particularly getting more people vaccinated." He added that the "data regarding the safety and the immunogenicity of vaccines in children is going to be coming before the FDA relatively soon. And if they then wind up getting vaccinated, then yet you have another segment of the population that can be protected."
RELATED: ​​Dr. Fauci Just Predicted What Will Happen Next
Follow the public health fundamentals and help end this pandemic, no matter where you live—get vaccinated ASAP; if you live in an area with low vaccination rates, wear an N95 face mask, don't travel, social distance, avoid large crowds, don't go indoors with people you're not sheltering with (especially in bars), practice good hand hygiene, and to protect your life and the lives of others, don't visit any of these 35 Places You're Most Likely to Catch COVID.
Source link