Health
Dr. Fauci Just Issued This Omicron Warning — Eat This Not That
Coronavirus cases are headed toward an all-time high, as the "highly transmissible" Omicron variant fuels the rise—and a rise in more hospitalizations. The daily case rate has now surpassed the Delta surge. To protect themselves, everyone from President Biden to President Trump have gotten their boosters. (Omicron may be milder than Delta but "it's not milder enough," predict experts, for us to be fully safe, especially the unvaccinated.) How else can you stay safe out there? Dr. Anthony Fauci, the chief medical advisor to the President and the director of the National Institute of Allergy and Infectious Diseases, appeared on This Week yesterday. Read on for 5 essential pieces of life-saving advice—and to ensure your health and the health of others, don't miss these Sure Signs You've Already Had COVID.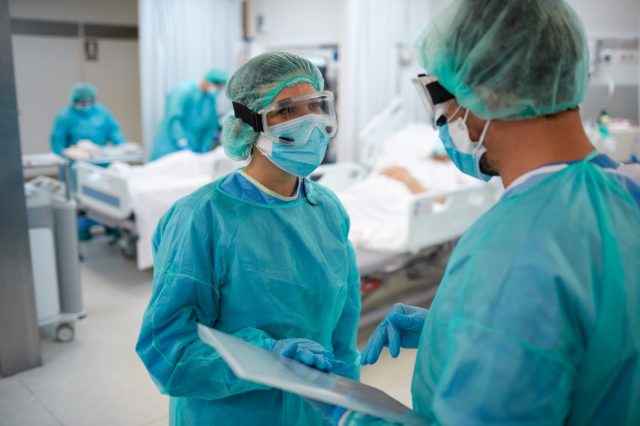 Although experts are still studying how severe Omicron is, "there's one thing that's for sure that we all agree upon that it is extraordinarily contagious. It's just outstripped even the most contagious of the previous ones, including Delta. There's no argument on anybody's part about that." He's still sifting through the data from South Africa and the UK to determine how severe or mild Omicron is. "The issue," he said, "that we don't want to get complacent about is that when you have such a high volume of new infections, it might override a real demotion in severity. So that if you have many, many, many more people with a less level of severity that might kind of neutralize the positive effect of having less severity when you have so many more people. And we're particularly worried about those who are in that unvaccinated class, that, you know, tens and tens of millions of Americans who are eligible for vaccination, who have not been vaccinated. Those are the most vulnerable ones when you have a virus that is extraordinarily effective in getting to people and infecting them the way Omicron is. So even though we're pleased by the evidence from multiple countries, that it looks like there is a lesser degree of severity, we've gotta be careful that we don't get complacent about that." It might still mean a lot of hospitalizations in the USA.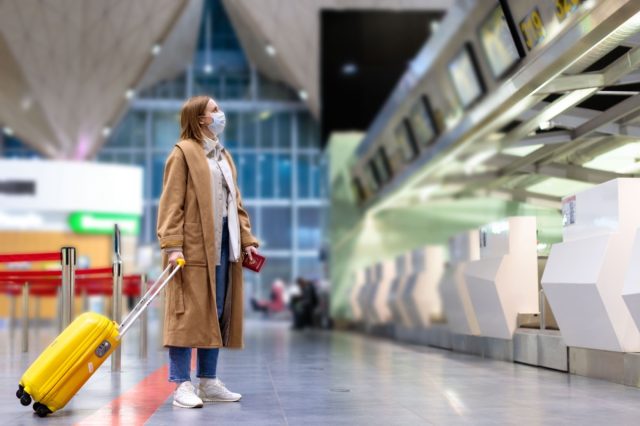 Regarding vaccine mandates for air travel, "it depends on what you want to use it for," said Dr. Fauci. "A vaccine requirement for people getting on the plane is just another level of getting people to have a mechanism that would spur them to get vaccinated. Namely, you can't get on a plane unless you're vaccinated, which is just another one of the ways of getting requirements, whatever that might be. So anything that could get people more vaccinated would be welcome, but with regard to the spread of virus in the country, I think if you look at wearing a mask and the filtration on planes, things are reasonably safe. We wanna make sure people keep their masks on. I think the idea of taking masks off in my mind is really not something we should even be considering, and that's what we meant by. It depends on what the goal of getting people vaccinated before they get on a plane."
RELATED: I'm a Doctor and Warn You Don't Go Here Even if It's Open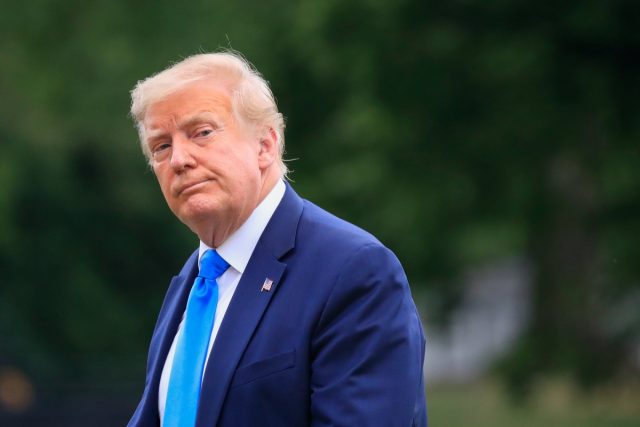 Fauci "certainly hopes" Trump's followers will listen to his advice to get boosted; Trump said a few days ago "Look, the results of the vaccine are very good, and if you do get it, it's a very minor form. People aren't dying when they take the vaccine." Said Fauci: "We will take anything we can get about getting people vaccinated. I was a bit dismayed when former President Trump came out and made that statement and his followers booed him"—during an event with Bill O'Reilly—"which I was stunned by that. I mean, given the fact of how popular he is with that group, that they would boo him, which tells me how outset trend they are about being told what they should do. And I think that he's continuing to say that people should get vaccinated and articulating that to them in my mind is a good thing. I hope he keeps it up."
RELATED: What Taking a Vitamin Every Day Does to Your Body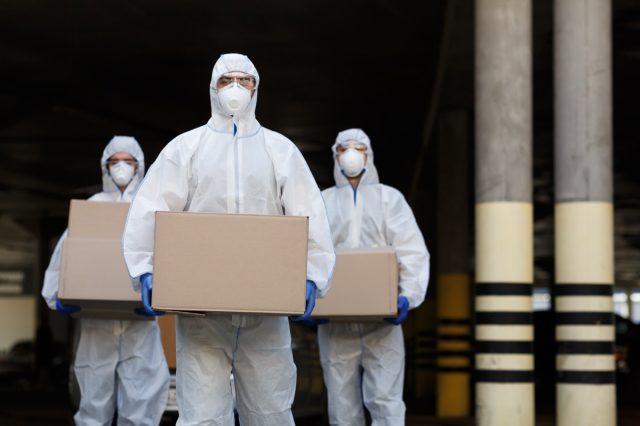 Our priorities now are to "make sure given the rapid spread of this extraordinary variant, that we don't get an overrun on hospitals, particularly in those regions in which you have a larger proportion of unvaccinated individuals," said Dr. Fauci. "We wanna make sure that given the sheer volume of number of cases that you see now, every day, it goes up and up. The last weekly average was about 150,000 and it likely will go much higher. The president's multi-part component of the response is to make sure that we have adequate backup for hospitals with military personnel, doctors, nurses, and other healthcare providers, making sure that there's enough PPE and that if needed there's enough ventilators in the national strategic sstockpile. Those are the things that are immediate. Obviously testing is gonna be very important—that we get a greater of testing, particularly when the demand for testing is so high or the combination of the Omicron variant itself, as well as the holiday season, where people want to get that extra level of assuredness that they're protected, even if you are vaccinated and boosted."
He said of the tests the government promised to provide, "one of the problems is that that's not gonna be totally available to everyone until we get to January. And there's still some issues now of people having trouble getting tested, but we're addressing the testing problem."
RELATED: The #1 Cause of Memory Loss, Says Science
Follow the public health fundamentals and help end this pandemic, no matter where you live—get vaccinated or boosted ASAP; if you live in an area with low vaccination rates, wear an N95 face mask, don't travel, social distance, avoid large crowds, don't go indoors with people you're not sheltering with (especially in bars), practice good hand hygiene, and to protect your life and the lives of others, don't visit any of these 35 Places You're Most Likely to Catch COVID.
Source link