Health
Dr. Fauci Just Said "Stay Away" From Here Now — Eat This Not That
Coronavirus cases are up 25% since last week, fueled in part by the Omicron variant on top of the previous Delta surge. The timing couldn't be worse, as millions of people (like possibly yourself) plan to travel for the holidays. How can you stay safe out there? Dr. Anthony Fauci, the chief medical advisor to the President and the director of the National Institute of Allergy and Infectious Diseases, spoke yesterday alongside Dr. Rochelle Walensky, the head of the CDC, to say where you should "stay away" from right now—and how to stay safe generally. Read on—and to ensure your health and the health of others, don't miss these Sure Signs You've Already Had COVID.
As for how to stay your safest, "The hallmark of which is vaccination," said Dr. Fauci, "one of the questions that I and Dr. Walensky and…others get asked very frequently is that right now, as we get to the Christmas holiday in the new years, would it be safe for individuals who are vaccinated, who are boosted, to get together with family in the setting of the home? The answer to that is yes. An extra level of protection would be" in-home rapid testing" but I wanna make sure this is not confused with going to a large gathering. And there are many of these parties that have 30, 40, 50 people in which you do not know the vaccination status of individuals. Those are the kind of functions in the context of COVID—and particularly in the context of Omicron—that you do not want to go to. So to the extent possible, we urge you to stay away from those situations that could put you at a higher risk."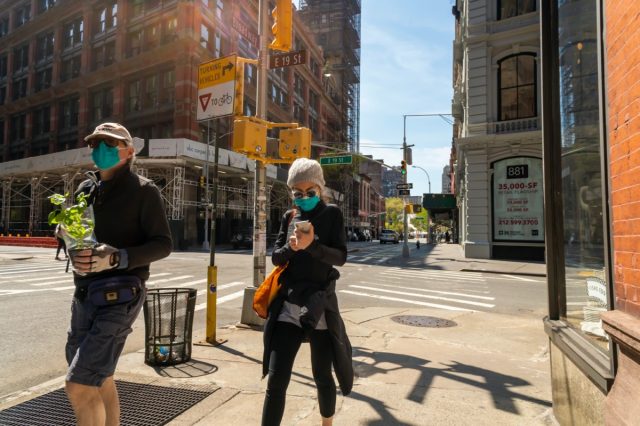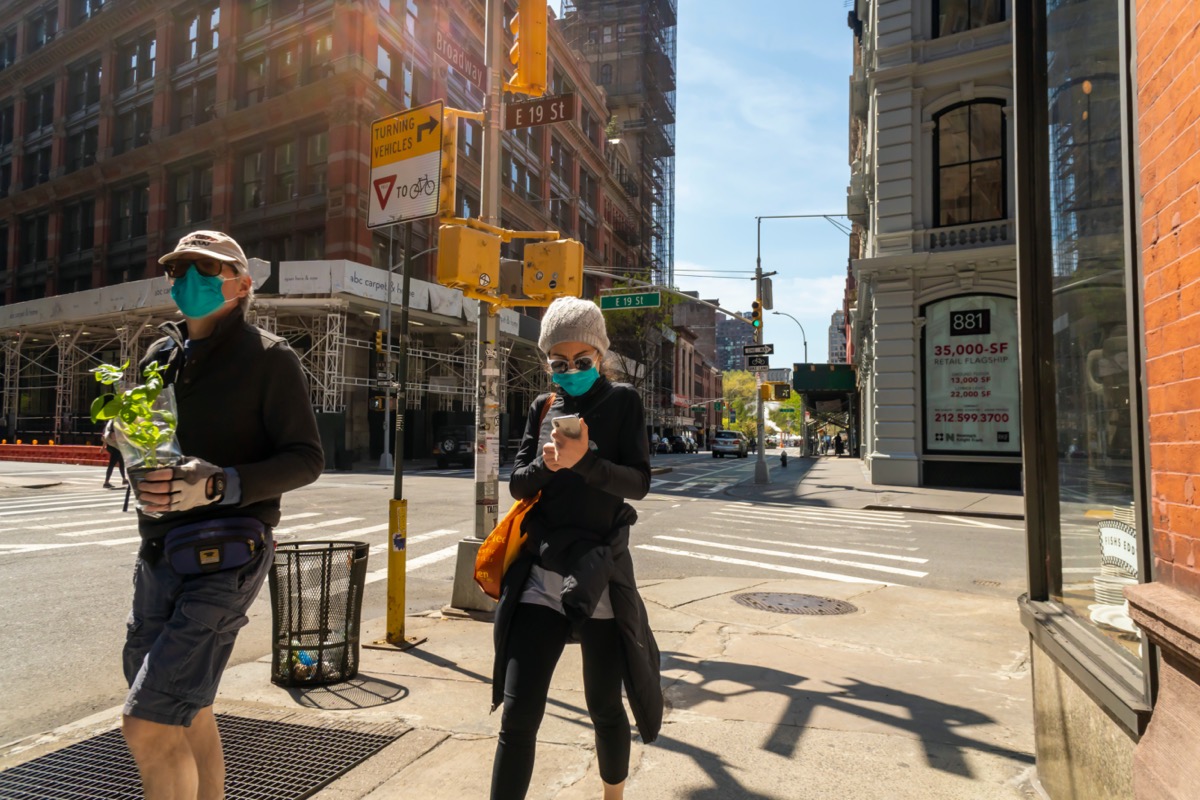 "The current seven day daily average of cases is about 149,300 cases per day, an increase of about 25% over the previous week. The seven day average of hospital admissions is about 7,800 per and the seven day average of deaths are about 1,200 per day, which is an increase of about 3.5% over the prior week. Over the past several weeks, CDC has continued to closely monitor the emergence of the variant and…estimates the Omicron variant represents approximately 73% of COVID-19 cases in the United States. And in some areas of the country, Omicron has increased even further, accounting for an estimated 90% of cases in the Eastern and Atlantic states, parts of the Midwest, South and Northern Pacific states." 
RELATED: Warning Signs You Have "Too Much Fat," Say Experts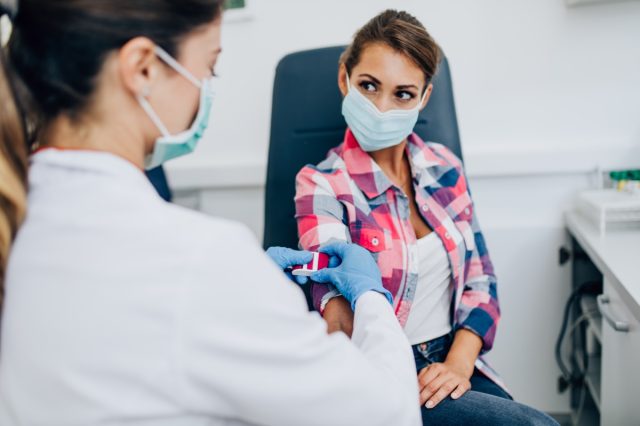 Walensky said: "We know what works against COVID 19, and it's critically important that we are proven multilayer prevention strategies. Let me reiterate those four prevention measures for you. Get vaccinated, get boosted, wear a mask in public indoor settings in areas of substantial and high risk community transmission. And take a test before you gather. I know many parents are wondering how they can keep their children safe for the holidays. If your child is five or older, get them vaccinated. And if they are younger than five years, surround them with adults and siblings who are vaccinated, boosted if eligible and wear masks in public indoor settings."
RELATED: Things to Never Do After Age 40, Say Health Experts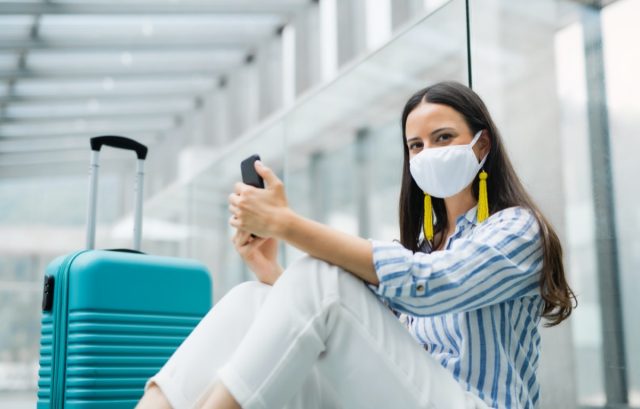 "I also wanna be sure people understand the risks around holiday travel holiday gatherings and risk of travel really has less to do with the airplane or car ride and much more to do with how people from different households behave in the weeks to days before meeting up," said Walensky. "Importantly, consider gathering with family and friends who are also practicing similar proper prevention measures. And as we have said before, those who remain unvaccinated are the most vulnerable to COVID-19. CDC data—now updated through November when Delta was the predominant strain circulating—demonstrated that an unvaccinated person has a 10 times greater risk of testing positive for COVID-19 and a 20 times greater risk of dying from COVID-19. when compared to those who are fully vaccinated and received their booster dose."
RELATED: This Makes You "Most Likely" to Die of COVID, Says Experts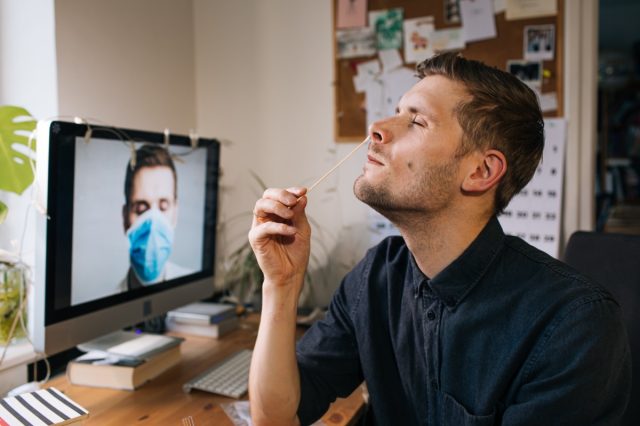 "Although every day we are seeing more and more studies emerging about the Omicron variant, early data on the vaccine is promising against Omicron, especially when people are boosted," said Walensky. "COVID-19 vaccines, especially when accompanied by a booster dose, are likely to protect against severe disease, hospitalization, and death. So still we know we will continue to hear more about people who get infected, who are vaccinated. These people may get mild or asymptomatic infections and could unknowingly spread those infections to others. Again, this means it is important for everyone regardless of vaccination status to wear a mask in public indoor settings in communities of substantial or high transmission. And I would encourage people to take an at-home COVID-19 test ahead of time to help protect you and your family and friends who may be at greater risk of COVID 19 or severe outcomes. Evidence has repeatedly shown that these prevention measures when layered to get other work. So again, if you're wondering how to stay healthy and protect your loved ones this winter, please get vaccinated, get boosted, wear a mask in public indoor settings and take a COVID-19 test before gathering with others where at a critical point and how well these measures are implemented by all of us." So do so, and to protect your life and the lives of others, don't visit any of these 35 Places You're Most Likely to Catch COVID.
Source link