Health
Dr. Fauci Says Don't Go Here Even if You Want To — Eat This Not That
A coronavirus surge is blizzarding the USA, as cases increase from New York to Florida to California and everywhere in-between and experts furiously study the data to determine how severe, or less severe, is the Omicron variant. (Hospitalizations, one deciding metric, are unfortunately still going up, and Delta is still here.) More infections mean more deaths. How can you stay safe? And how should you enjoy this New Year's? (Regarding big parties you may want to go to, "I would stay away from that," said Dr. Fauci.) Dr. Anthony Fauci, the chief medical advisor to the President and the director of the National Institute of Allergy and Infectious Diseases, appeared on CNN's New Day this morning with a message for all Americans. Read on—and to ensure your health and the health of others, don't miss these Sure Signs You've Already Had COVID.
"Are you still expecting a potential surge in nationwide hospitalizations?" asked Kaitlan Collins, the New Day anchor. "Well, we're certainly gonna continue to see a surge for a while," said Dr. Fauci. "I fully expect that it will turn around. I hope it turns around as sharply as what we've seen in South Africa, where I went over the data with South African colleagues a day or two ago. And the increase … turned around rapidly and came down…. So I hope we peak and come down quickly. The other thing that's going on there is…. that it looks like that the degree of severity of the disease is considerably less than they experience with Delta. We're seeing inklings of that now in the United States, the UK is also seeing that. So I do hope that we do have the net effect is a demotion in the degree of severity, but the sheer volume of cases that we're seeing now—yesterday, we had 214,000 cases. Even with the demotion and severity, we still could have a surge on hospitals, particularly among the unvaccinated, which that we're really worried about."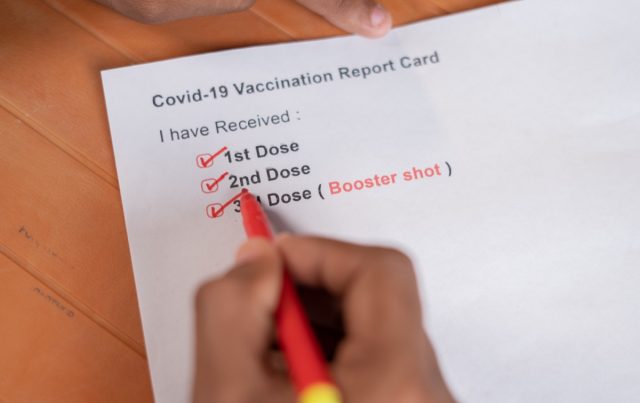 Could cases reach half a million soon, asked Collins—a record number? "You know, it's possible," said Dr. Fauci.  "I don't think it will, but you never really can tell. It just really depends. There are so many things that we can do to mitigate against that. The thing we keep talking about is that, if you're not vaccinated, get vaccinated, but importantly boosters are really looming as something very, very important. Because if you look at the data, particularly with Omicron, the protection against infection and severe disease goes way, way down with Omicron. But when you get a boost, it brings it right back almost to the level where it was before. So boosters are always good for any variant, but particularly for Omicron, if you're vaccinated and not yet boosted, and your time comes for getting boosted, please get boosted. It's gonna make all the difference to prevent you from getting severe disease."
RELATED: Dr. Fauci Just Issued New Omicron Warning
"Dr. Fauci, the CDC now says healthcare workers who are asymptomatic can go back to work after seven days, if they have a negative test result, is this something that the government is considering shortening for everyone given you've seen other countries do that?" said Collins.  "Well, certainly we're considering it going beyond just healthcare workers, because you know, there are a lot of people in society that are essential for the smooth, smooth running of the infrastructure of our society. So the idea about cutting down the period of quarantine for people who've been exposed and perhaps the period of isolation for people who have been infected as something that is under, I would say serious consideration," answered Dr. Fauci.
RELATED: Simple Ways to Never Get Old, According to Experts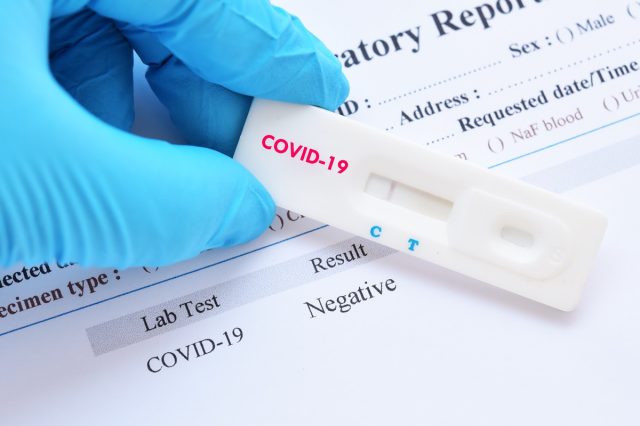 "I've been talking about this for some time now about flooding the system with testing," said Dr. Fauci. "So that it's the situation that you just described. Anyone anytime can get a test. I believe as we get into January into the first couple of weeks in January with the 500 million tests that the president is putting out there, as well as the putting online the capability of essentially ordering tests and having them delivered to your home and setting up about 10 to 20,000 testing centers throughout the country, particularly in those cities that are having high surges. So things are gonna change substantially in the first couple of weeks and as we get into the middle of January."
"Testing has always been an issue that has been problematic," said Dr. Fauci. "It has been compounded by the situation of the high demands. We had a conflation of high demands, high demands because of the concern about Omicron, which is a justifiable concern, but the high demand that was triggered by the holiday season, people getting ready to travel, getting ready to go and mix with family members and friends. It's been a very, very strong run on testing. And, you know, obviously not making any excuses for it. We should have had more tests available, but hopefully now, as we get into the first couple of weeks in January, that'll get much better."
RELATED: The #1 Sign You Have High Blood Pressure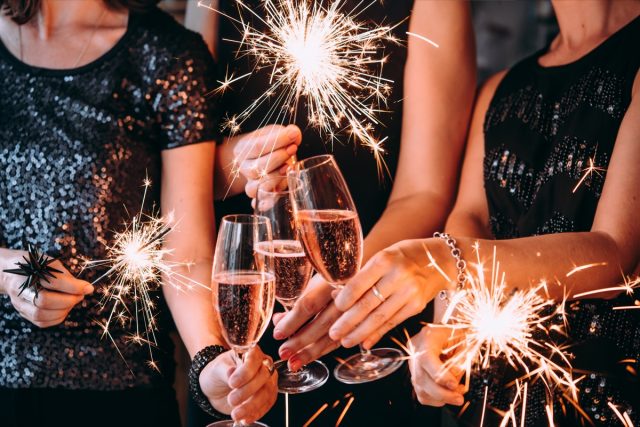 Should you go to a big New Year's Eve party this year? "I would stay away from that," said Dr. Fauci. "If you're vaccinated and boosted and you have a family setting in the home with family and relatives, but when you're talking about a New Year's Eve party, we have 30, 40, 50 people celebrating: You do not know the status of their vaccination. I would recommend strongly stay away from that this year, there will be other years to do that, but not this year." So follow that advice, and to protect your life and the lives of others, don't visit any of these 35 Places You're Most Likely to Catch COVID.
Source link