Health
Dr. Fauci Warned "It's Not Smart" To Go Here Right Now
Summer wasn't quite the carefree experience many of us hoped for, and the surge in the Delta variant of COVID-19 means we're heading into a season of uncertainty. Although the COVID vaccines remain highly effective, experts say it's wise to practice certain precautions even if you're vaccinated. One example came when the CDC revised its mask guidance earlier this summer, urging everyone regardless of vaccination status, to mask up in public. Another happened this week, when Dr. Anthony Fauci, the nation's top infectious disease expert, said "it's not smart" to go one place in particular right now. Read on to find out more—and to ensure your health and the health of others, don't miss these Sure Signs You May Have Already Had COVID.
Fauci warned against crowded spectator events during a CNN interview this week. "I don't think it's smart," Fauci said after being shown pictures of college football stadiums packed with maskless spectators. "Outdoors is always better than indoors, but when you have such a congregate setting of people close together, first, you should be vaccinated. And when you do have congregate settings, particularly indoors, you should be wearing a mask."
Read on for some other places Fauci and other experts have warned against going right now.
RELATED: Delta Symptoms Usually Appear in This Order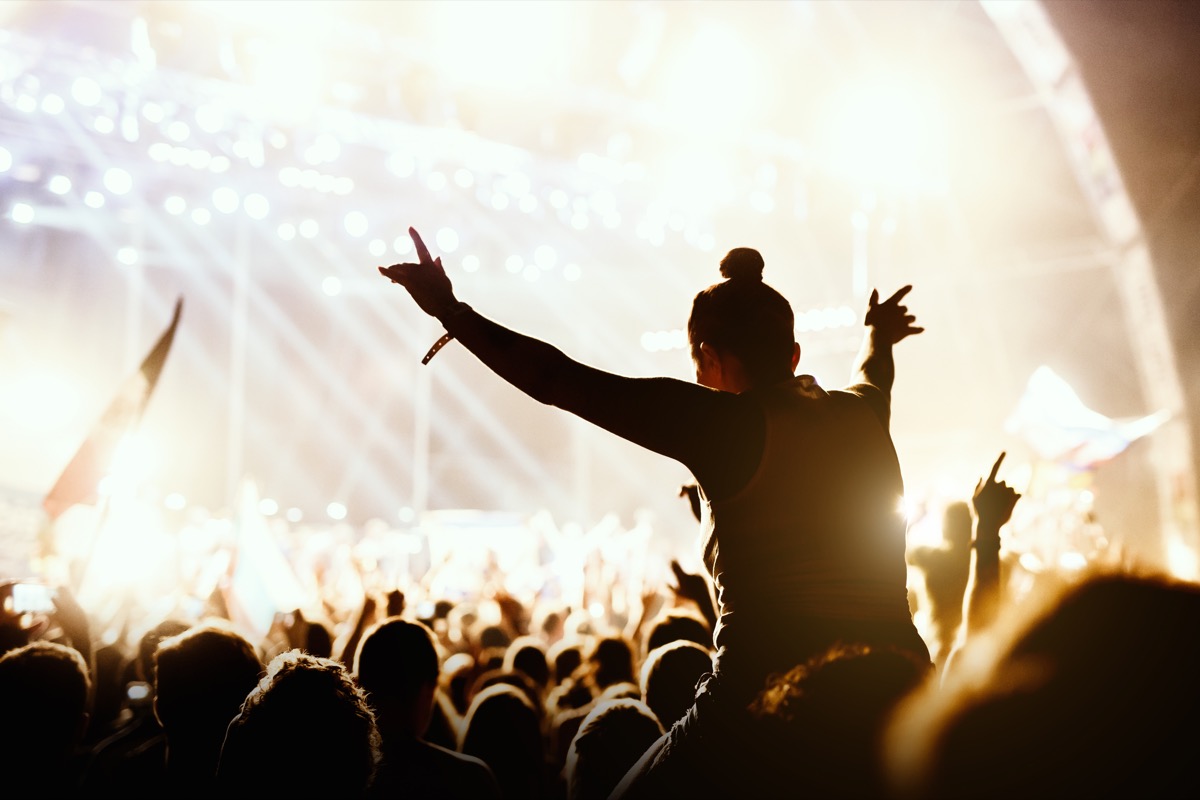 Fauci has previously expressed concern over Lollapalooza, the massive outdoor festival held in Chicago this summer.  Last month, he said he was "a bit taken aback" by video of the huge crowds at the concert. "There were a lot of people crowded around together, and given the fact that we know that vaccinated people can spread infection, and even though we know that outdoors is always safer than indoors, there was a really lot of crowd that we saw in those films."
He added: "I'm pretty risk-averse. Even though I'm vaccinated, I don't think I would go to a really massively crowded place where you're essentially face-to-face with somebody. I would be concerned about that."
RELATED: Dr. Gupta Has These Two Messages For All Americans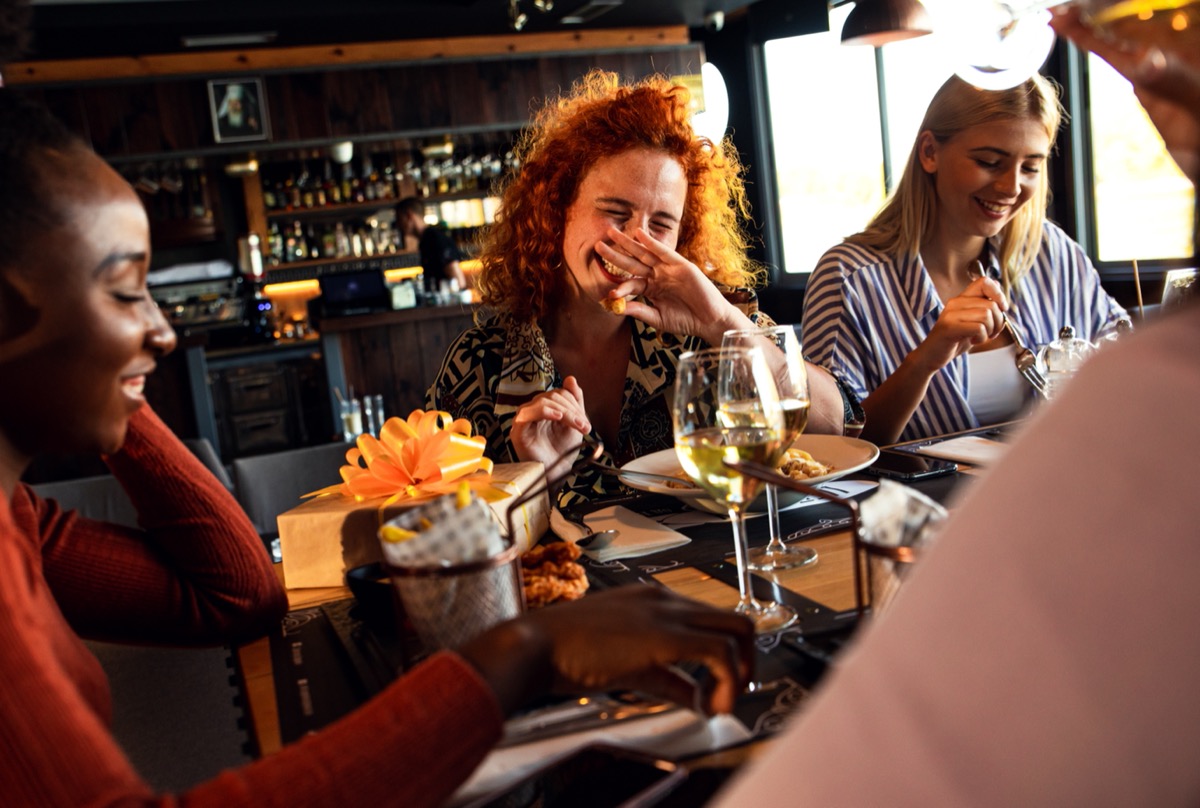 Indoor restaurants and bars are once again on the "no-go" list for some experts, regardless of vaccination status. "More than 95% of Americans live in areas of high or substantial community transmission, so it's no longer a matter of 'Yes, I'll eat indoors if I'm in an area of low community transmission," Syra Madad, senior director for the special pathogens program in the NYC Health + Hospitals network, told PBS NewsHour last month.
RELATED: The One Sure Sign You Already Had Delta
"If you're indoors — whether it's a restaurant, a gym or a concert — you're going to be more prone to acquiring the virus, whether you're vaccinated or not, just from that unventilated setting," Ravina Kullar, a Los Angeles-based infectious disease expert and member of the Infectious Diseases Society of America, told CNBC last month.
RELATED: These Are Your Odds of Contracting Delta Now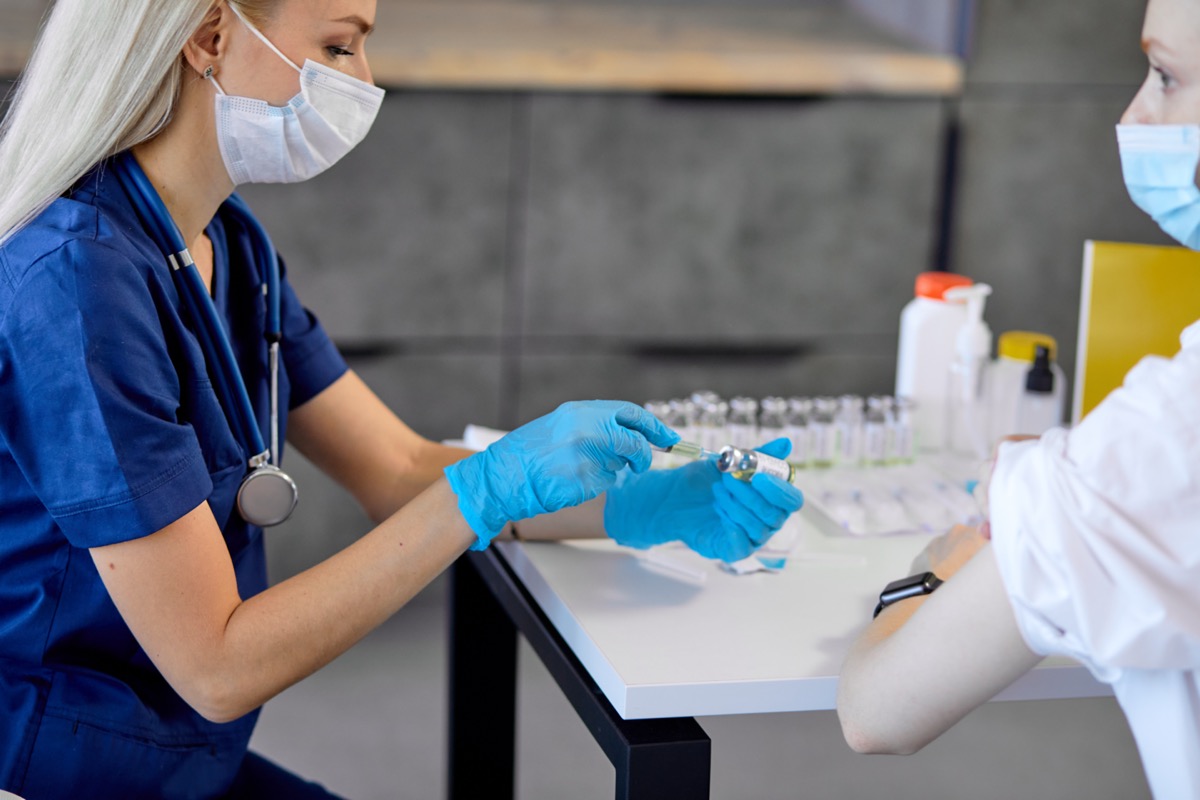 Follow public health guidelines and help end this pandemic, no matter where you live. Get vaccinated ASAP. If you live in an area with low vaccination rates, wear a face mask that fits snugly and is double layered. Don't travel. Practice social distancing, avoid large crowds, practice good hand hygiene, and to protect your life and the lives of others, don't visit any of these 35 Places You're Most Likely to Catch COVID.
Source link