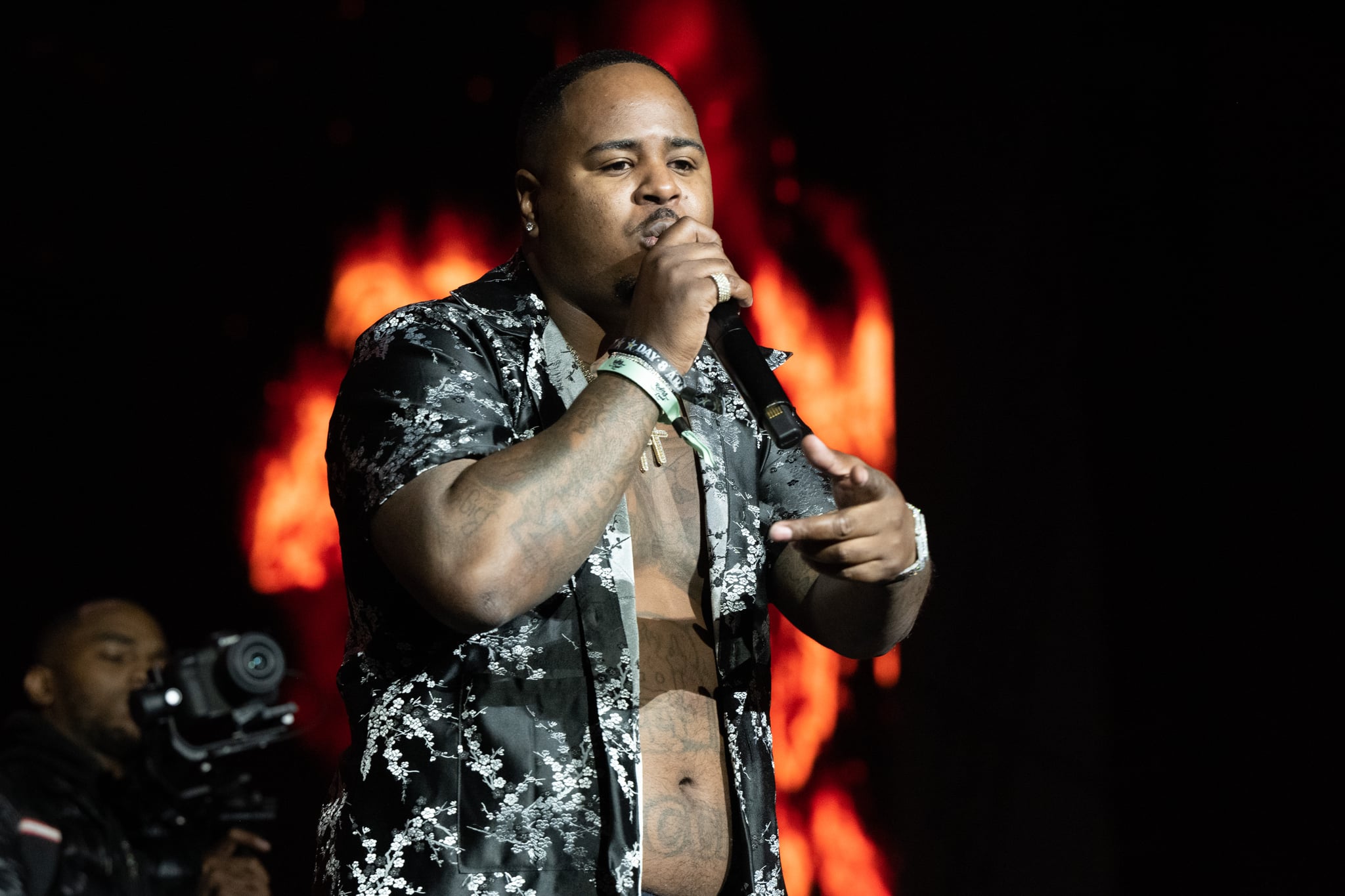 Rapper Drakeo The Ruler has died at age 28 after being stabbed backstage at the Once Upon a Time in LA music festival on Saturday night, according to People. According to the LA Fire Department, the 28-year-old rapper, who real name is Darrell Caldwell, was in critical condition when he was rushed to the hospital around 8:40 p.m. The all-day festival was canceled shortly after 10 p.m. Drakeo as well as Snoop Dogg, 50 Cent, YG, The Game, and Ice Cube were scheduled to perform at the festival.
A source close to Drakeo told The Los Angeles Times that the rapper was attacked by a group of people. As of Sunday, no arrests were made in connection to the fatal stabbing, reports the outlet.
"There was an altercation in the roadway backstage," a statement from Live Nation read. "Out of respect for those involved and in coordination with local authorities, artists and organizers decided not to move forward with remaining sets so the festival was ended an hour early."
The festival organizers also issued their own statement: "The Once Upon a Time in L.A. Fest is ending early. All performances are now over. Please head to the closest exit and head eastbound on MLK."
Drakeo became a prominent figure in LA's rap scene, thanks to his 2015 debut mixtape, I Am Mr. Mosely. In February, he teamed up with Drake for his new single, "Talk to Me," ahead of his then-upcoming The Truth Hurts mixtape. On Dec. 19, Drake paid tribute to the late rapper via his Instagram Stories. "Nah man this sh*t isn't right wtf we doing 😔😔😔 always picked up my spirit with your energy RIP Drakeo 🤞🏽" he wrote.