Smartphone
Early iPhone 13 and iPhone 13 Pro listings reveal potential storage, color options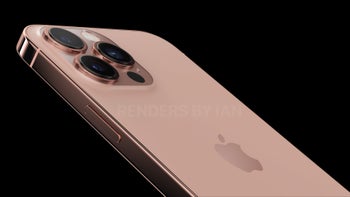 The iPhone 13 and iPhone 13 Pro have been detailed quite extensively ahead of their announcement next week, but some mystery still surrounds the storage and color options that Apple has planned. A new leak aims to clear that up.
Are these the iPhone 13 storage and color options?
91Mobiles have spotted a premature retail listing for the iPhone 13 series on a Ukrainian e-commerce website that lists several color and storage options for each of the four iPhone 13 models that are planned.
Before proceeding, make sure to take everything below with a pinch of salt. While the color options for all models seem quite realistic and line up with recent rumors, there could be some missing storage options: the 256GB iPhone 13 mini, the 64GB iPhone 13, the 512GB iPhone 13 Pro, and the 128GB iPhone 13 Pro Max. 
iPhone 13 mini
The listed iPhone 13 mini storage options are as follows:The listed iPhone 13 mini colorways are as follows:
Black
Blue
Purple
Pink
White
PRODUCT (Red)
iPhone 13
The following iPhone 13 storage configurations are listed:The following iPhone 13 colors are listed:
Black
Blue
Purple
Pink
White
PRODUCT (Red)
iPhone 13 Pro
The iPhone 13 Pro is listed with these storage choices:The iPhone 13 Pro is listed with these color choices:
iPhone 13 Pro Max
Apple's iPhone 13 Pro Max could be available with these storage counts:Apple's iPhone 13 Pro Max could be available in these colors: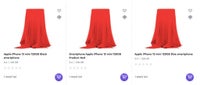 Source link