Movies
Endgame Just Lost Its Box Office World Record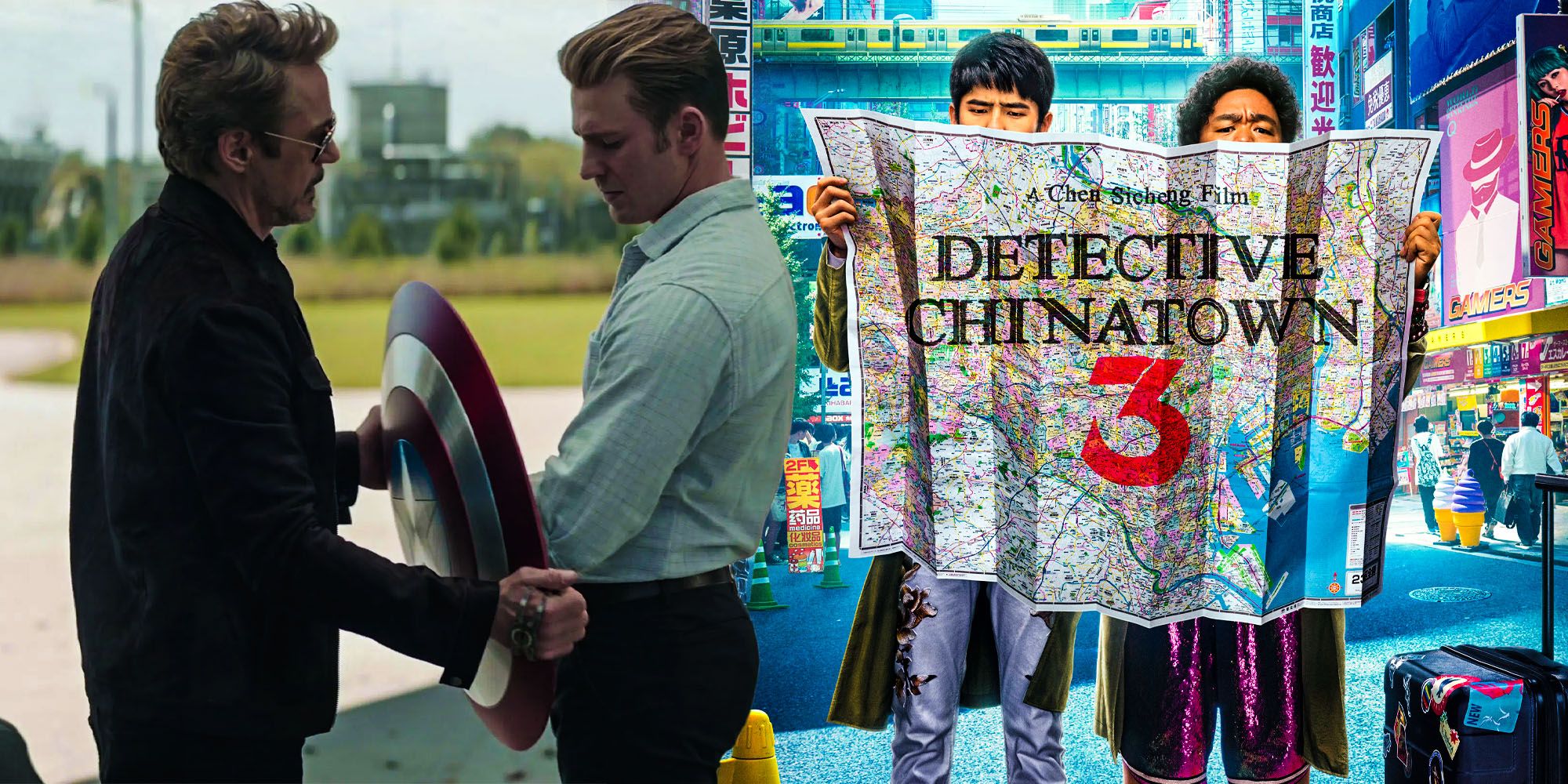 Avengers: Endgame just had one of its box office records broken by the movie Detective Chinatown 3, and a few different factors played a role.
Avengers: Endgame may be the biggest blockbuster of recent memory, but the Marvel Cinematic Universe juggernaut has now had one of its major box office records broken. With cinemas reopened, Chinese audiences turned out in force for the first weekend of Detective Chinatown 3, setting a new opening weekend box office record for a single territory.
Avengers: Endgame set a host of records during its cinematic run, including highest-grossing movie in history ($2.798 billion) and fastest to reach $500 million, $1 billion, $1.5 billion, $2 billion and $2.5 billion. On its release in North America, Avengers: Endgame grossed $357 million, a record which was just surpassed by the Chinese release of Detective Chinatown 3. The new movie took $398 million across its opening weekend after its release on Friday, February 12. Avengers: Endgame was the culmination of ten years of intertwined storytelling across more than twenty blockbuster movies on an unprecedented scale, so how did the second sequel of a movie with middling reviews top the box office behemoth?
Continue scrolling to keep reading
Click the button below to start this article in quick view.
Related: Avengers: Endgame Teased Rocket's Origin Story For Guardians of the Galaxy 3
It's a strange time for movies right now, with cinemas mostly closed or operating at reduced capacities, production schedules disturbed, and release dates being pushed further and further out as production companies and distributors make the most of a market heavily affected by COVID-19 restrictions. Major blockbusters and smaller movies are holding off on their releases – or, in some cases, taking a gamble on simultaneous theater and streaming release. Meanwhile, cinema operators are filling their schedules with older content, leading to outlandish movie news like Hocus Pocus dominating the weekend box office nearly 20 years after its release over one weekend in October 2020. It's not surprising to see more strange movie news across the world as the industry recovers.
The new record set by Detective Chinatown 3 also points to another major force in the world movie market: the Chinese cinema-going audience is growing and holds more and more power. It's one of the biggest cinema audiences in the world. With much of China at a point in the pandemic where theaters can safely reopen, moviegoers turned out in force for a franchise made specifically for them. There were also slim alternative pickings for audiences, with most major releases – such as Judas and the Black Messiah and Malcolm & Marie – currently landing on streaming platforms or else being further delayed.
Of course, with Detective Chinatown 3 being a comedy and set in a foreign city, the light-hearted tone and escapist nature of the movie probably also has something to do with its popularity. People across the world are keen for a laugh in 2021, after all. And while they may just have stumped up for an MCU release like Avengers: Endgame had they the option, such titles are delayed for the foreseeable future or making a splash over on Disney+.
The multitude of factors added up to a new record and surprising news for MCU enthusiasts and American audiences alike. As the world starts to look more normal over the rest of 2021, there are sure to be more records broken (potentially as soon as May with the MCU's first film in nearly two years with Black Widow), though it will take some time for a movie event to unseat Avengers: Endgame from the rest of its many box office records.
More: Avengers Endgame: Why Hulk's Soul World Scene Would Have Made No Sense
Black Widow (2021)Release date: May 07, 2021
Shang-Chi and the Legend of the Ten Rings (2021)Release date: Jul 09, 2021
Eternals (2021)Release date: Nov 05, 2021
Spider-Man: Homecoming 3 (2021)Release date: Dec 17, 2021
Doctor Strange in the Multiverse of Madness (2022)Release date: Mar 25, 2022
Thor: Love and Thunder (2022)Release date: May 06, 2022
Black Panther 2 (2022)Release date: Jul 08, 2022
Captain Marvel 2 (2022)Release date: Nov 11, 2022
Every Armored Character MCU Phase 4 Can Introduce (& Which Are Confirmed)