Movies
Everspace 2 Reveals Content Roadmap Through Fall 2021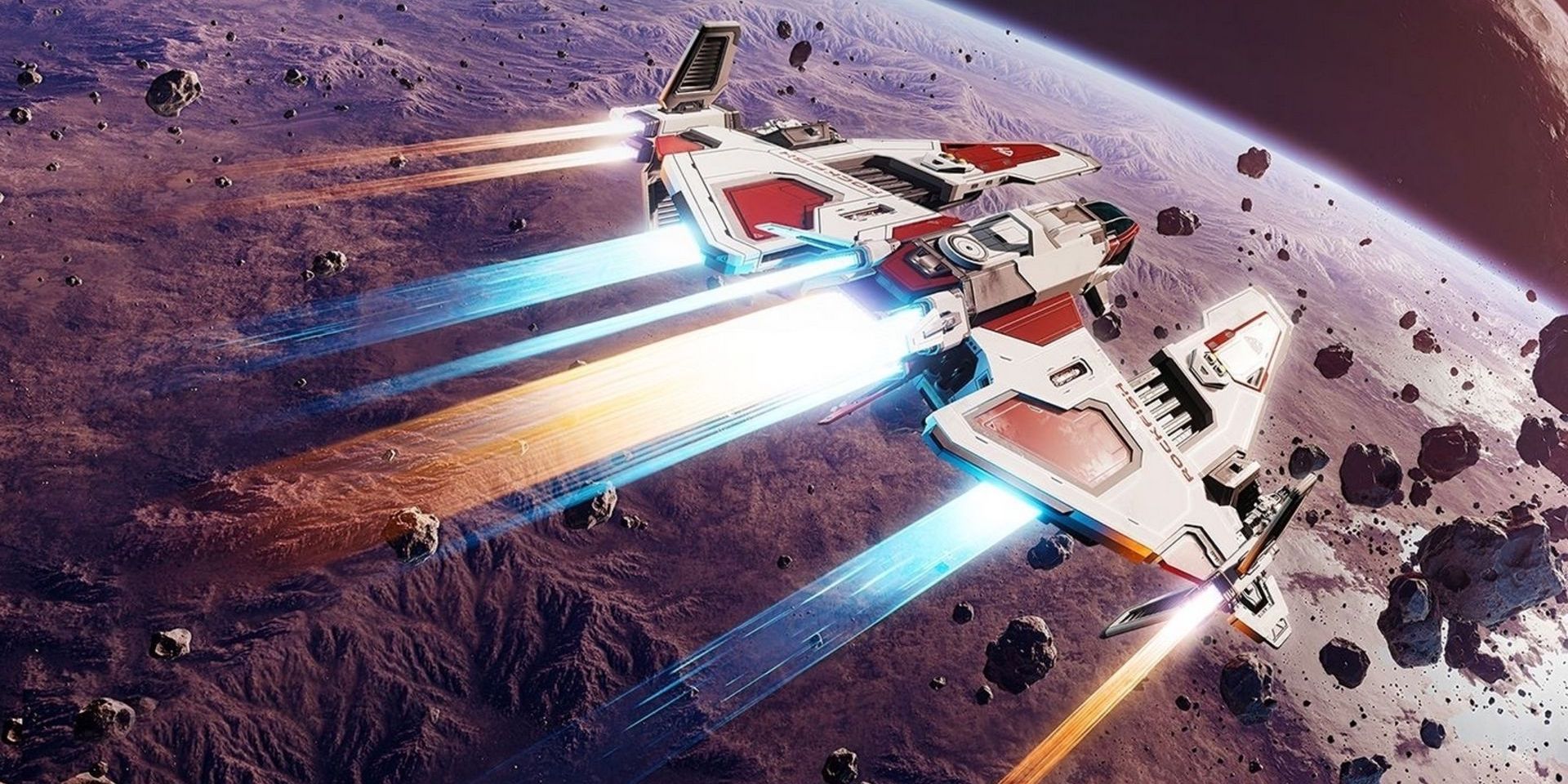 Everspace 2, an Early Access title where players customize their spaceship and explore the stars, has received a 2021 content roadmap.
The developer of Everspace 2, a fast-paced spaceship shooter and space exploration game, has put out a roadmap detailing additional content to come in 2021. The independent title, a sequel to 2017's Everspace, was released as an Early Access title last month. The game, developed by studio ROCKFISH Games, allows players to freely explore the galaxy and collect resources which are used to upgrade their ship to prepare for fast-paced ship-to-ship combat.
Everspace 2 was released in Early Access last month, and the spacefaring action role-playing game was met with quite a bit of positive attention. The Early Access launch trailer shows off the game's stunning visuals, which bring to life a beautifully vibrant open-world galaxy for players to explore. The story of the game's single-player campaign is also hinted at, with players reportedly taking the role of a clone who sets out on their own into the vast galaxy. Previews of the Early Access title also praised ROCKFISH's sequel, particularly due to the open-ended nature of the game world and the difficult skill-based ship combat system.
Continue scrolling to keep reading
Click the button below to start this article in quick view.
Related: How To Unlock Crafting In Everspace 2 (The Fast Way)
ROCKFISH Games, via Everspace 2's Steam page and Twitter account, has issued a roadmap of new content that players can expect throughout 2021. A number of new story missions and side-missions will be added throughout the year, which directly addresses player feedback stating that the game's missions became repetitive after an extended amount of playtime. On top of these new missions, April will bring two additional ship sub-classes while a new star system will be coming during the summer. Fall 2021 will bring two new ship classes as well as a fourth star system, with new companions and increased level caps also being added throughout the year.
Roadmaps are a very important part of communication between game developers and their players, particularly for indie or Early Access titles. With these games players put a lot of faith in the developers to flesh out the game to its full potential, and a roadmap can demonstrate how the developers plan to do so. Valheim, a Viking-themed survival game developed by Iron Gate AB, recently released as a Steam Early Access title on February 2. The game's dev team recently released a roadmap of its own, spelling out what additional content players can expect to see throughout 2021.
Everspace 2 is a highly ambitious title, expanding on the first game's solid foundation to build something even more impressive. The game offered very impressive player freedom, fulfilling the dream of hopping into a personally customized starship and exploring a vast and dangerous galaxy. While the Early Access title may have some rough edges, ROCKFISH Games' roadmap is sure to have fans anticipating the year ahead.
Next: How To Unlock Dismantle Items In Everspace 2
Everspace 2 is available now on PC via Steam Early Access.
Source: Steam
Mortal Kombat 2021 Trailer Remixed with Original Techno Theme Song
About The Author