Movies
Every New Map Coming To Overwatch 2 (So Far)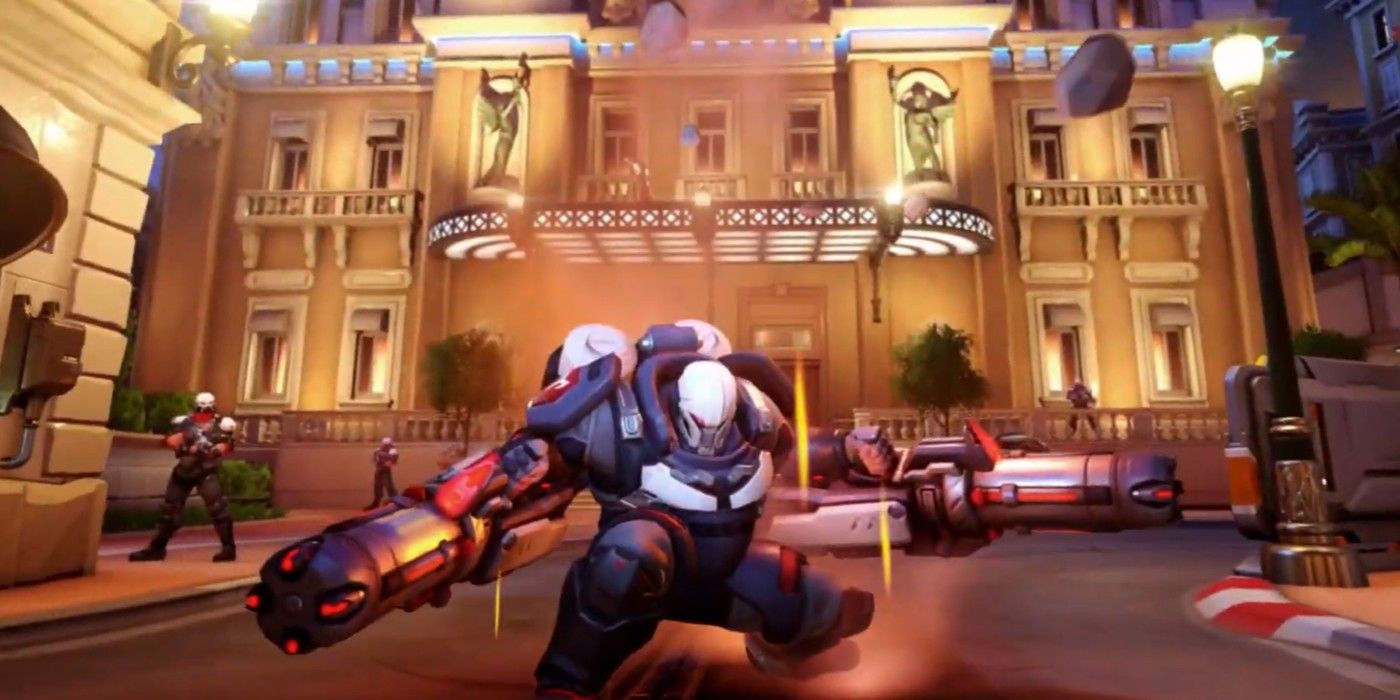 Overwatch 2 is still in development, but thanks to reveals at BlizzCon 2021, fans can catch glimpses of the new maps coming to the game soon.
Thanks to BlizzCon 2021, rebranded as BlizzConline this year, fans now have some new glimpses at the upcoming Overwatch 2. The sequel to Blizzard's popular hero shooter is still in development, but fans were treated to footage of several new maps, adding to the ones previously revealed for Overwatch 2 back in 2019. Here's every new map that's been announced so far.
When Overwatch 2 was officially unveiled at BlizzCon 2019, developers announced several new maps that would be coming with the game. These included Rio De Janeiro, Gothenburg, Monte Carlo, and Toronto. One new hero confirmed for the game, Sojourn, is Canadian, so the Toronto map makes sense. Details are scarce on the other maps, although Monte Carlo was confirmed for Escort mode.
Continue scrolling to keep reading
Click the button below to start this article in quick view.
Related: Why Overwatch 2 Isn't Releasing In 2021 (& Why That's Good)
At the Overwatch 2 panel at BlizzCon 2021, additional information regarding new hero designs, modes, and maps was shared. After it had been confirmed previously that the game wouldn't be releasing anytime this year, some fans were feeling disheartened. While the panel still didn't offer a concrete release date for Overwatch 2, the newest details on the Overwatch sequel will hopefully still keep interest high. Here's everything fans should know about the maps announced during BlizzCon 2021.
All Overwatch 2 New Maps Announced At BlizzCon 2021, Explained
Concept art for a new map in India was shared, but most of the attention was on two new Overwatch 2 maps: Rome and New York City. The footage for NYC confirmed the map was available in Hybrid mode and showed off iconic locations like Grand Central Station. The new map footage for Rome, Italy, also showed off iconic locations like the Colosseum and confirmed the map for Push mode.
Of course, more surprise reveals may be in store soon. The Kanezaka map was announced for Overwatch in December 2020 and then released into the game less than a month later, where it debuted in January 2021 full of Overwatch 2 easter eggs, including hints at a new fox hero possibly named Yokai. Over the course of this year, Blizzard may end up making even more surprise announcements. For now, though, these are all the new maps confirmed for Overwatch 2:
Gothenburg
India
Monte Carlo
New York City
Rio De Janiero
Rome
Toronto
New maps would be a great way to keep players invested in Overwatch until the sequel arrives, so it's always possible one or more of these maps will appear in-game before Overwatch 2 releases. So far, the new maps in the game look pretty intriguing, even if details are still a little scarce right now.
Next: Overwatch: How Mercy's Design Changed From Concept To Overwatch 2
Future State: Superman's Final Sacrifice is His Most Heroic
About The Author