India
Explained in 9 charts: Phase I of 2021 Assam assembly elections | India News
NEW DELHI: Polling will take place for the phase I of the 126-member assembly in Assam on Saturday.
In phase I, 47 constituencies will be going to poll.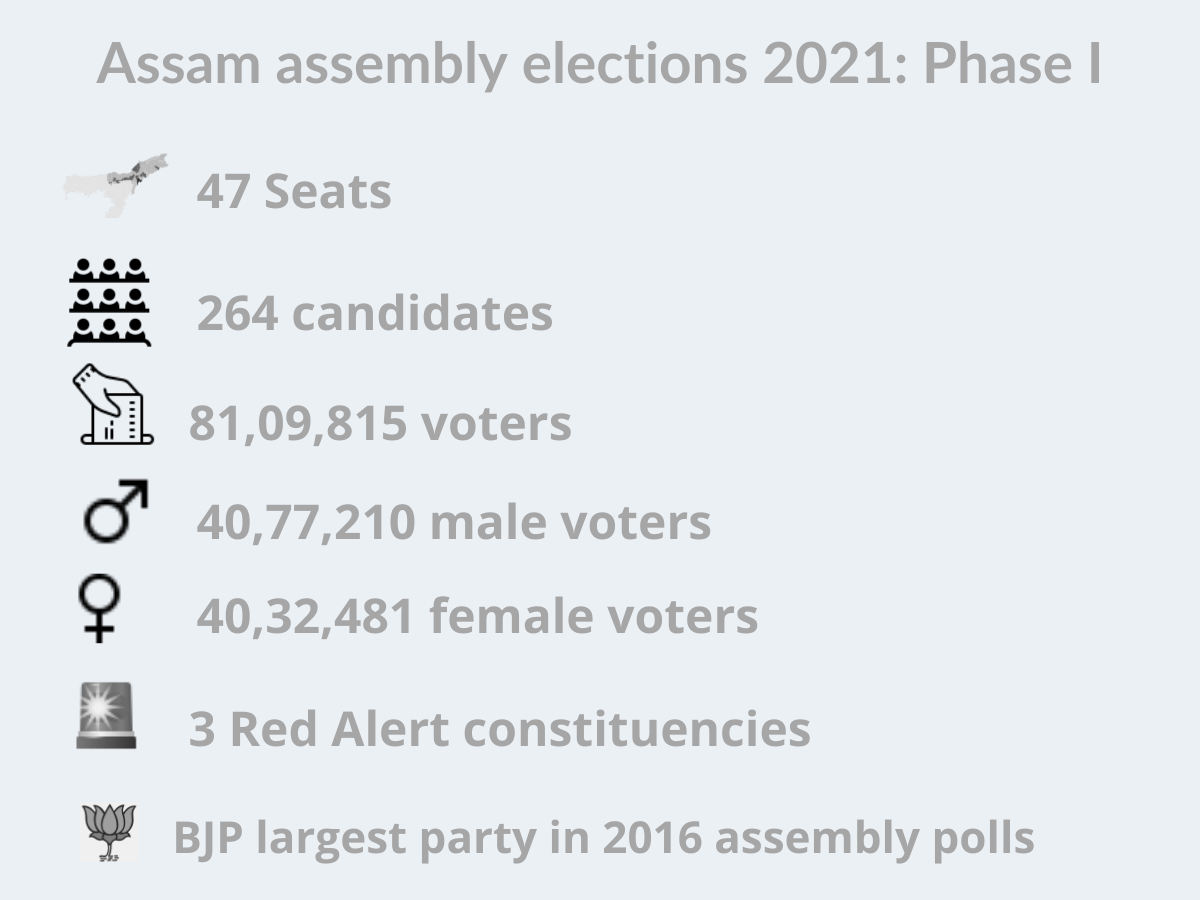 There are 2,33,74,087 electors across the 126 constituencies in the state. There are 81,09,815 general electors in the first phase. Of these, 40,77,210 are males, 40,32,481 are females and 124 are transgenders.
The CEO office said the constituency having the highest number of electors in Phase-I is Jonai in Dhemaji revenue district with 449 polling stations and having 3,11,660 electors.
On the other hand, the constituency having the lowest number of electors in Phase-I is Thowra in Sivasagar district with 165 polling stations and having 1,15,364 electors.
Source link