Movies
Falcon & Winter Soldier Cut A Lot Of Zemo's Fist-Pumping Dance Scene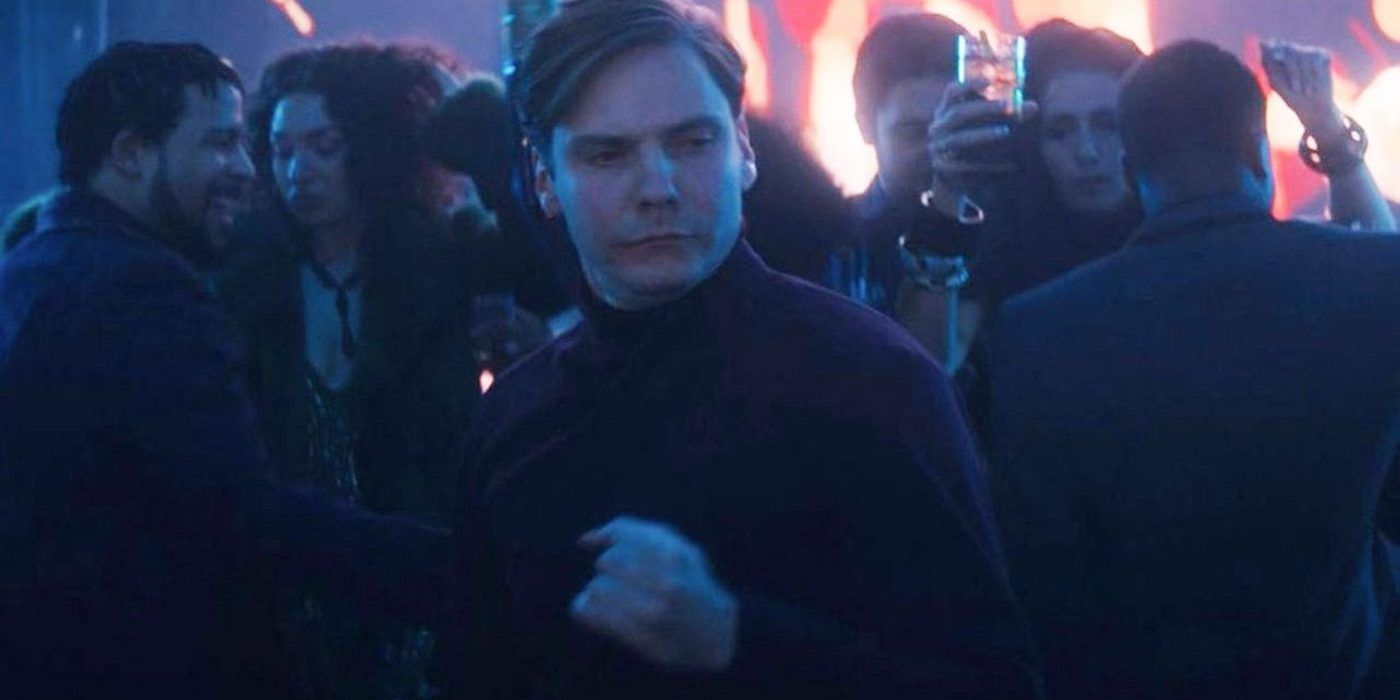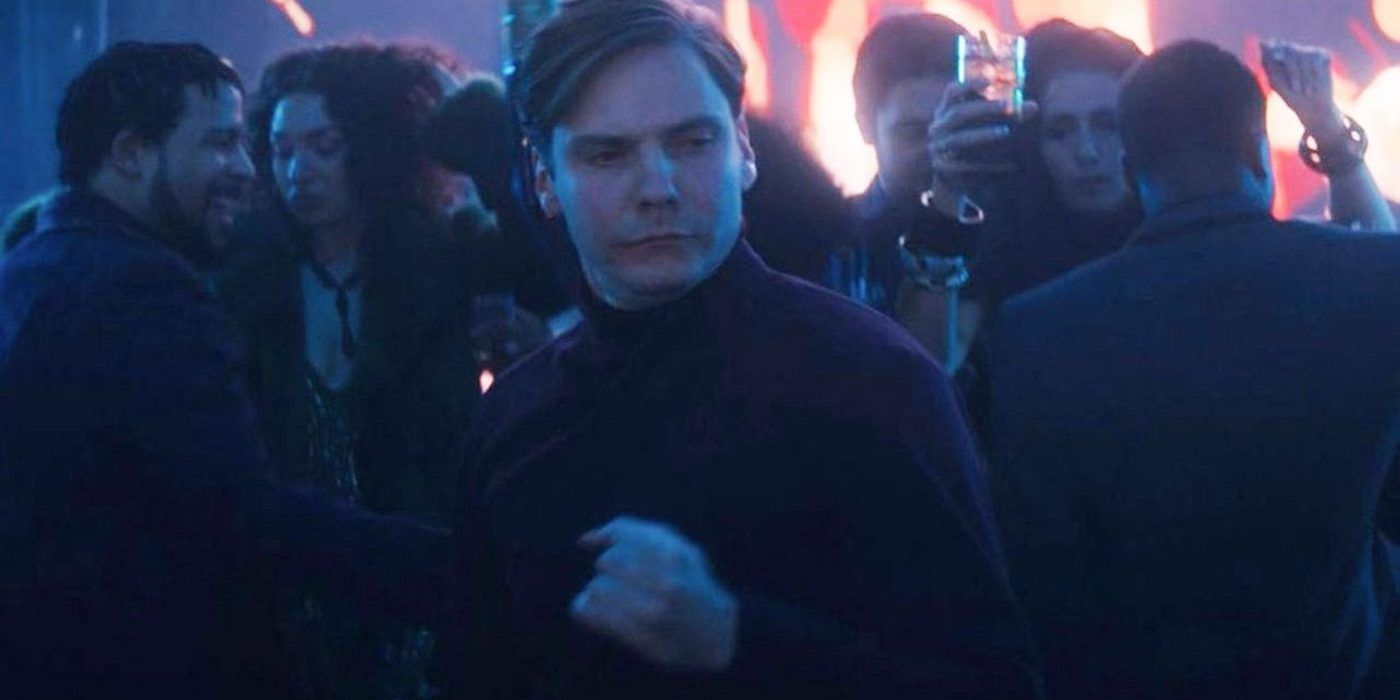 Actor Daniel Brühl says there's a longer cut of Baron Zemo's fist-pumping dance moment from episode 3 of The Falcon and the Winter Soldier.
The Falcon and the Winter Soldier's Daniel Brühl says Baron Helmut Zemo's fist-bumping dance scene was originally much longer. Following a tease at the end of the series' second episode, episode 3, "Power Broker," marked the official return of Baron Zemo, the master manipulator who made his debut in Captain America: Civil War. The last we saw Zemo, he had been turned over to the International Joint Counter Terrorist Centre by Black Panther; presumably remaining imprisoned throughout the Blip.
Having lost his family during the events of Avengers: Age of Ultron, Zemo dedicated his life to ridding the world of metahumans/superheroes (including Hydra's Winter Solider Program). In The Falcon and the Winter Soldier, Bucky Barnes helps him escape the Berlin Correctional Facility in exchange for his assistance in locating the creators behind the Super Soldier Serum being used by the Flag-Smashers. The resulting excursion leads Bucky, Zemo, and Sam Wilson to Madripoor, where the trio reunites with Sharon Carter. One of the episode's most unexpected (and meme-worthy) takeaways is a seconds-long scene in which Zemo awkwardly fist-pumps in a club because, as he puts it, "[Madripoor] knows how to party."
Continue scrolling to keep reading
Click the button below to start this article in quick view.
Related: Zemo's Prison Escape Continues The MCU's Best Villain Twist
During a recent interview with EW, Brühl spoke on showing a more humorous side of the Captain America: Civil War villain to keep things fresh and interesting. Not only does The Falcon and the Winter Soldier explore Zemo's status as a Baron and aristocrat, but it sees him crack jokes—something the tortured character hasn't necessarily done in the past. When asked about the response to his fist-pumping moment on the show, Brühl described its conception, saying the scene was originally much longer:
It's so hysterical," said Brühl. "[That moment] was improvised when I saw the crowd dancing, going loco. I felt the beat and was like, Zemo has been sitting in a dodgy German prison cell for years. So, he needs to let off some steam and show his moves. Let's go for it! I enjoyed so much the reaction of Anthony and Sebastian looking at me. Still, I was 100 percent sure that they would cut it out [of the show]. I was really surprised and happy that they kept it. It was a long dance. There's more to it, but they cut this little moment. I didn't know what was happening, but I then received all these messages from my friends cracking up.
Being familiar with the comic books, Brühl always had much more in mind for his character. Calling The Falcon and the Winter Soldier "a whole new game," the show reinvents Zemo's aesthetic, seeing him wear a fur coat and comics-accurate purple mask; allowing the actor to access a more aggressive demeanor. That said, Zemo's motives are very much in line with where they began in Captain America: Civil War—he still believes the world is better off without people like Captain America and the Red Skull and has no intention to "leave [his] work unfinished."
Despite being more charismatic, Zemo remains secretive and deceptive. In The Falcon and the Winter Soldier, after Bucky, Sam, and Zemo finish questioning Dr. Nagel about his iteration of the Super Soldier Serum, Zemo shoots Nagel (with a gun he lifted). During the subsequent firefight with bounty hunters, Zemo rejoins Bucky and Sam instead of escaping their custody. Similar to the game played in Captain America: Civil War, Zemo recognizes the futility of direct action, realizing he can better achieve his goals by working with those he seeks to usurp. However, his truce with the Avengers won't last. At the end of episode 3, Ayo from Wakanda shows up looking for Zemo (whose responsible for King T'Chaka's death)—someone unlikely to ask Marvel Studios to #ReleaseTheZemoCut showcasing the Baron's dance movies.
More: Baron Zemo Proved He Doesn't Need Hydra To Control Winter Soldier
Source: EW
Black Widow (2021)Release date: Jul 09, 2021
Shang-Chi and the Legend of the Ten Rings (2021)Release date: Sep 03, 2021
Eternals (2021)Release date: Nov 05, 2021
Spider-Man: No Way Home (2021)Release date: Dec 17, 2021
Thor: Love and Thunder (2022)Release date: May 06, 2022
Doctor Strange in the Multiverse of Madness (2022)Release date: Mar 25, 2022
Black Panther 2 (2022)Release date: Jul 08, 2022
Captain Marvel 2 (2022)Release date: Nov 11, 2022
Real Housewives Of Dallas: Everything To Know About Cary Deuber
About The Author