Movies
Flash Movie Art Imagines Ben Affleck's Return to the DCEU as Batman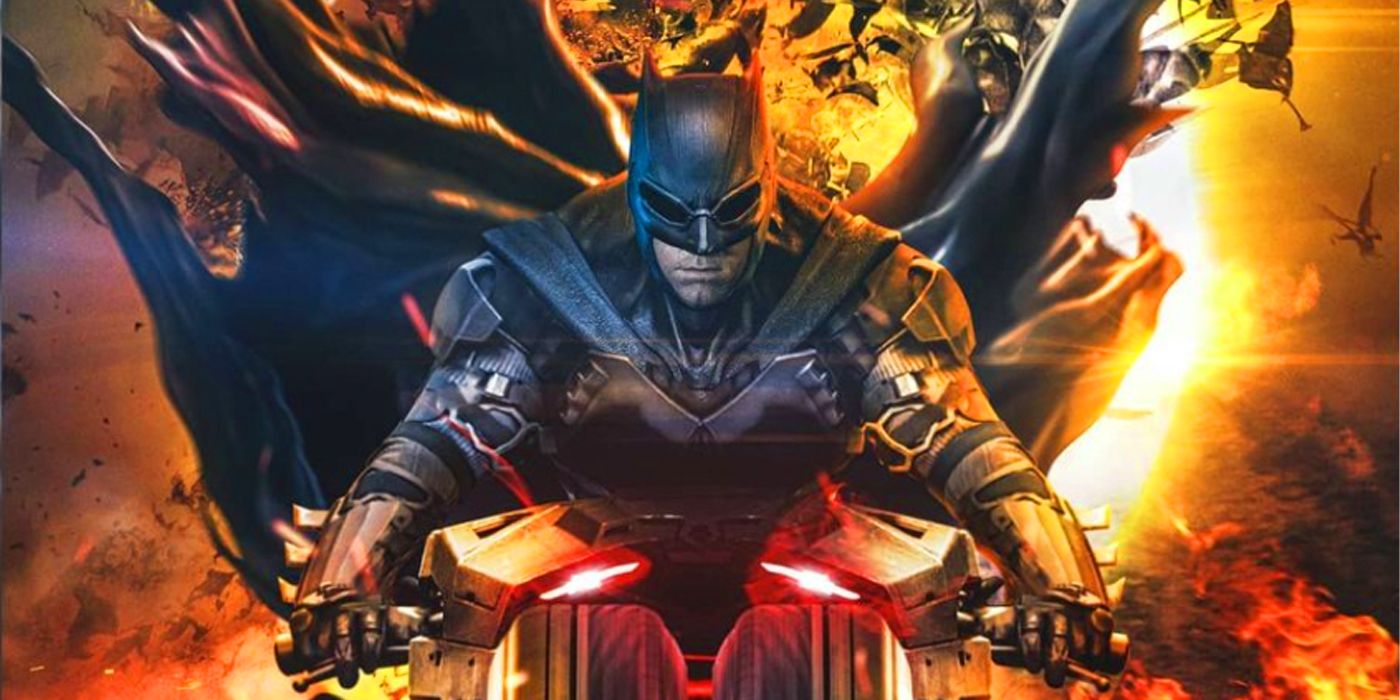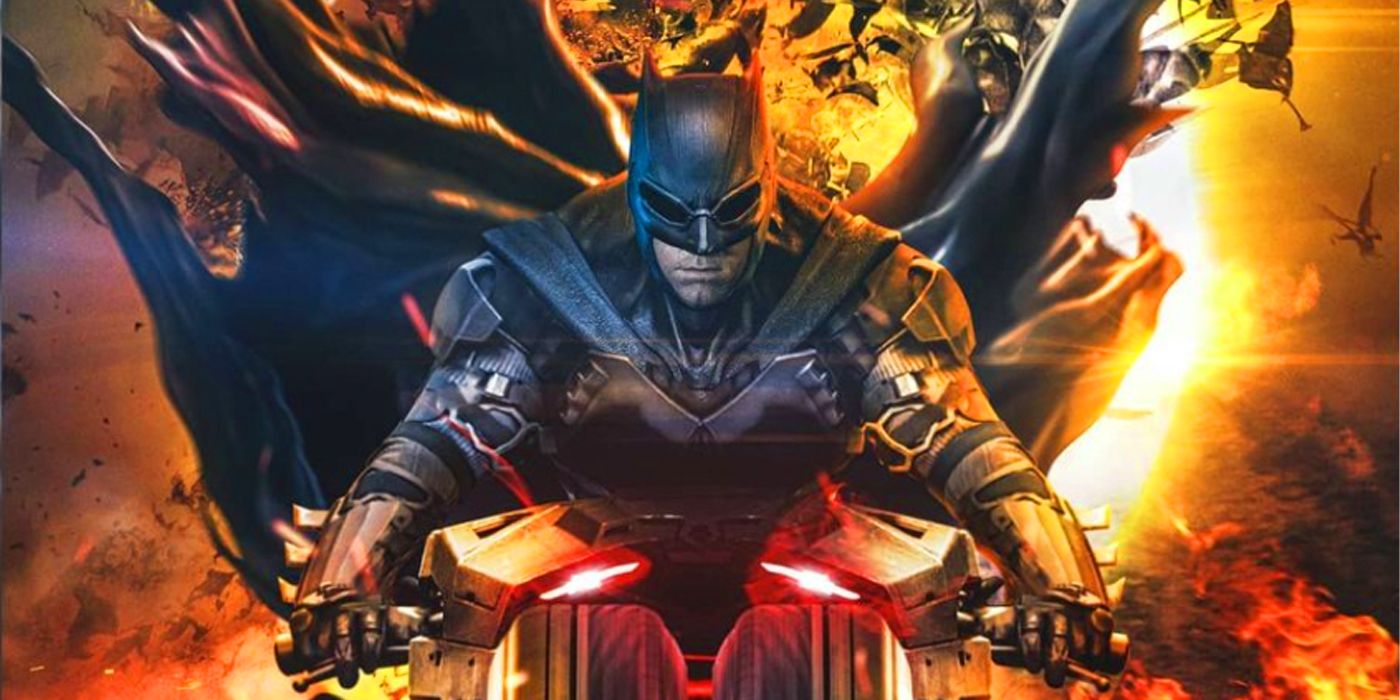 A piece of fan art for the upcoming Flash movie shows what Ben Affleck's return as Batman could look like, with him riding in front of a swarm of bats.
A piece of The Flash fan art imagines Ben Affleck returning to the DCEU as Batman. The Flash is already a highly anticipated DC movie given Ezra Miller's return as the Scarlet Speedster, yet there is just as much, if not more, excitement about Batman's involvement in the story. It was announced in April that Michael Keaton's Batman would return in The Flash, after last playing the Dark Knight in Tim Burton's 1992 Batman Returns. The movie will also feature Affleck's Batman, making it clear the film will involve a multiverse storyline.
The first look at Keaton's return was revealed at last year's DC FanDome event in concept art for The Flash. Since then, images have surfaced online of the Wayne Manor set being constructed as well as Keaton filming scenes as Bruce Wayne with the new Batmobile. Other images that have leaked revealed what appeared to be Affleck's Batman riding the Batcycle, but it couldn't be confirmed if it was indeed Affleck under the mask. Casting Affleck as Batman was controversial at first, but the actor has been able to win over some with his performances in Batman v Superman: Dawn of Justice and Justice League. Justice League's Snyder Cut also helped reinvigorate interest in Batfleck's return.
Related: Michael Keaton vs. Robert Pattinson: Which Upcoming Batman Is More Exciting?
Whether fans like it or not, Affleck is returning as the Caped Crusader in Barry Allen's first solo outing, and ultraraw26 has illustrated what it could look like. Pulling inspiration from the recent set photos of Batman riding the Batcycle, the digital artist imagines the Dark Knight storming in with a swarm of bats behind him. Check out the original post below.
There is still interest in Snyder's vision of the DCEU, but Warner Bros. isn't planning to continue his story despite the Snyder Cut doing well. While some of his characters are being recast for solo movies like Robert Pattinson in Matt Reeves' The Batman, future Wonder Woman and Flash movies are considered to still be in canon with the SnyderVerse. When Snyder was still heavily involved with crafting the DCEU, Affleck was supposed to write, direct, and star in a Batman solo movie, but it's clear Warner Bros. is taking the franchise in a different direction.
People are still interested in Miller's Flash, but the return of Affleck and Keaton is a huge selling point for the solo film. After 1992, Keaton was replaced by Val Kilmer for Batman Forever, effectively ending Keaton's run as the Caped Crusader. Returning after 30 years is a big deal not only for long-time DC fans but for new fans who are growing up with the films in the DCEU. On the other hand, Affleck's return is also highly anticipated as it will likely be his final outing as Batman. Along with #RestoreTheSnyderVerse, #MakeTheBatfleckMovie was trending after the release of the Snyder Cut. Unfortunately, fan art like the piece above is likely the only way people will be able to see Batfleck after The Flash.
More: The Flash Theory: Ben Affleck's Batman DIES
Source: ultraraw26
The Suicide Squad (2021)Release date: Aug 06, 2021
The Batman (2022)Release date: Mar 04, 2022
DC League of Super-Pets (2022)Release date: May 20, 2022
Black Adam (2022)Release date: Jul 29, 2022
The Flash (2022)Release date: Nov 04, 2022
Aquaman 2 (2022)Release date: Dec 16, 2022
Shazam! Fury of the Gods (2023)Release date: Jun 02, 2023
New The Suicide Squad Poster Teases Movie's High Death Toll
About The Author