Movies
Friends Star David Schwimmer Called 'Despicable' By Marcel The Monkey's Trainer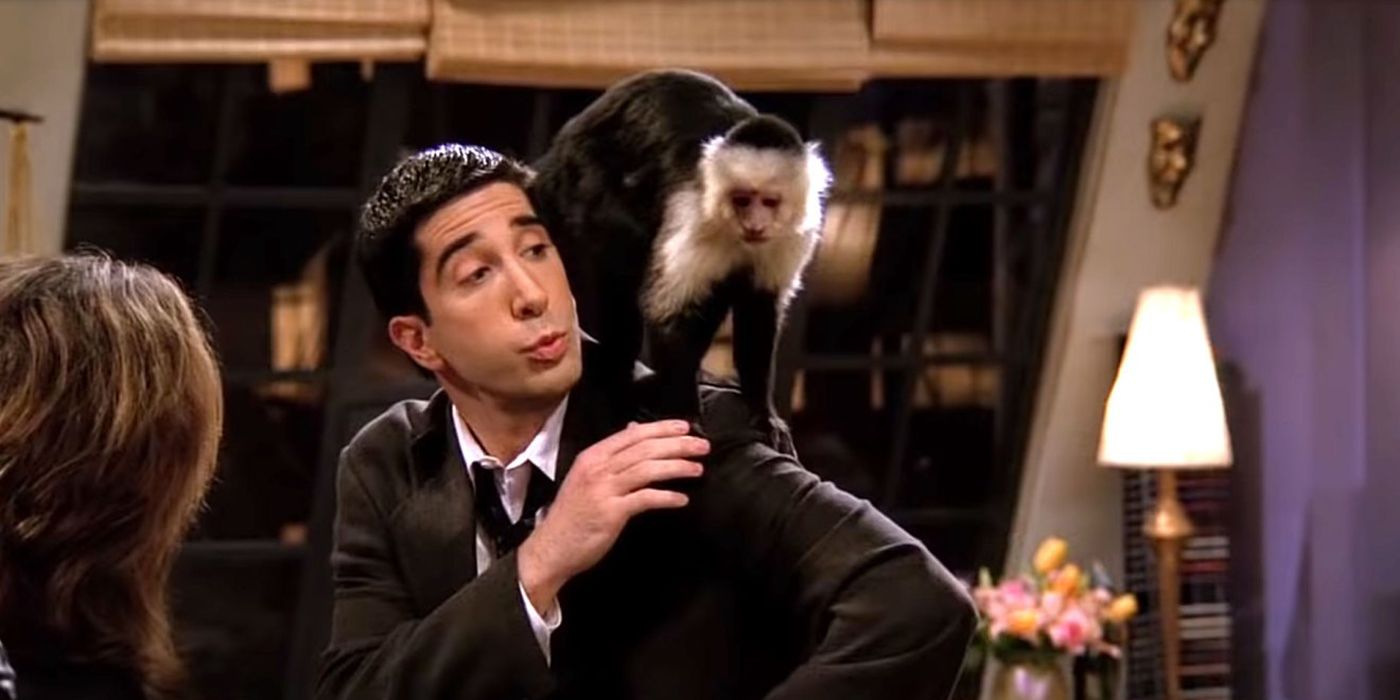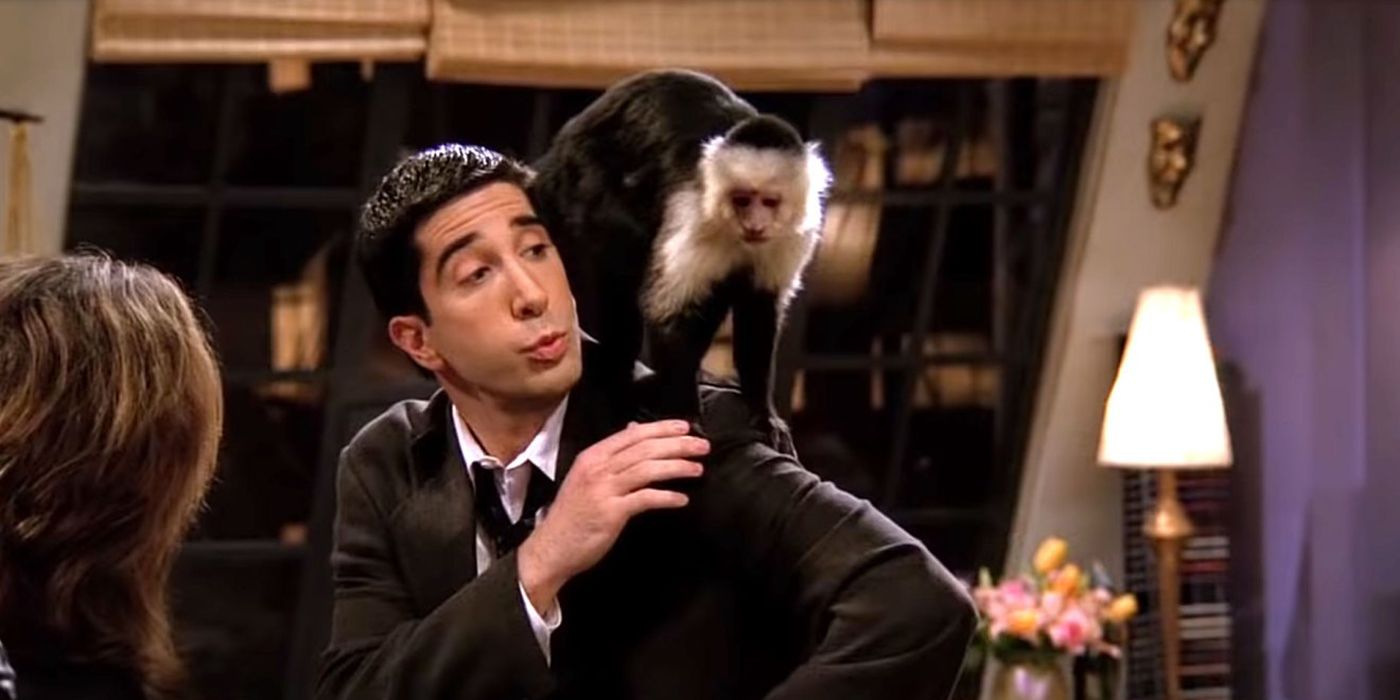 Friends star, David Schwimmer, gets called "despicable" and "jealous" by Marcel's trainer for speaking badly and lying about the monkey's behavior.
Former Friends star, David Schwimmer, has come under fire from the handler of his former animal co-star, Marcel the Monkey, who called the actor "despicable" for the way he spoke about his on-screen pet during the series reunion episode on HBO Max. The Friends cast reunited for a two-hour special on the streaming service where they discussed some of their favorite and not-so-favorite moments from the wildly popular NBC series. Schwimmer was joined by co-stars Jennifer Aniston, Courteney Cox, Lisa Kudrow, Matt LeBlanc, and Matthew Perry who revisited the set of the show and discussed ten years' worth of memories.
Continue scrolling to keep reading
Click the button below to start this article in quick view.
The character Marcel the Monkey made his debut as Ross's pet during the 10th episode of the first season of the series. The recently divorced Ross obtained the capuchin monkey to keep him company after being left by his wife Carol for another woman. In "The One With the Monkey," Marcel was introduced to the group of friends, which led to shock from the female characters who witnessed bad behavior from the primate during the episode.
Related: Friends Season 3 Chandler Joke Foreshadows Mondler's Pregnancy Struggles
In a recent interview with The Sun, Marcel's handler, Mike Morris, says Schwimmer is "despicable" for talking badly about Marcel. Morris also added that he thinks the actor was "jealous" that the animal received more laughs than him. The monkey, one of two used on the series, worked well with both Aniston and LeBlanc but never seemed to get along with his television roommate. He also claims that Schwimmer told lies about the monkey's behavior on set. Read Morris' full quote about Schwimmer below:
I have never ever watched Friends because of Schwimmer's comments about the monkeys. I have refused to ever since he did an interview after the animals got written out of the show and he said they tried to bite him and throw poop at him. They didn't do any of that. None of it is true, when I was there none of that ever happened. I didn't speak out back then but I am now. Of course, I didn't watch the reunion interview but I heard from others what Schwimmer said. I just don't agree with it, if anything he threw off their timing if we want to be truthful. Schwimmer was fine with the monkeys for the first couple of episodes and happy to be there. But people would laugh at the monkey and I think he got jealous because it wasn't him getting the laughs.
Ross's relationship with Marcel only lasted a little over one season. By Episode 21 of the series, Marcel appeared to have developed a peak romantic interest in intimate objects which led Ross to re-home him. The animal was then taken to the San Diego Zoo. Marcel later went on to become a Hollywood star, landing a beer commercial and also starring in a film with actor Jean-Claude Van Damme. Marcel's last appearance on Friends was during season 2.
As Friends grew in popularity, viewers realized there was no longer a place for Marcel in the cast, and the character was eventually phased out. Yet, fans of the series understood that Marcel's introduction revealed a side of Ross that desperately needed companionship. This relationship was imperative for the character's personal growth and development before Ross moved forward into his feelings for Rachel.
Next: Friends: How Monica & Chandler's Proposal Episode Broke A Show Tradition
Source: The Sun
Titans Season 3 Image Reveals First Look At Tim Drake