Movies
Gemma Chan Was One Of The Last Eternals Cast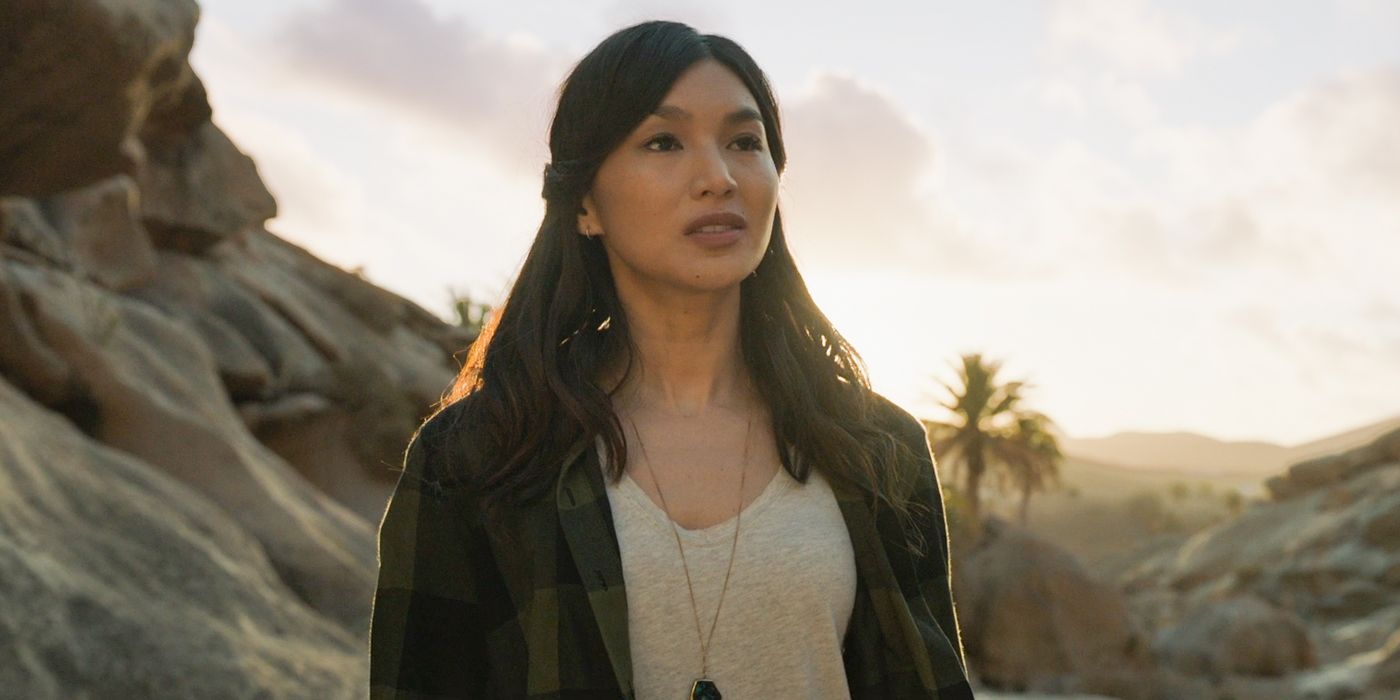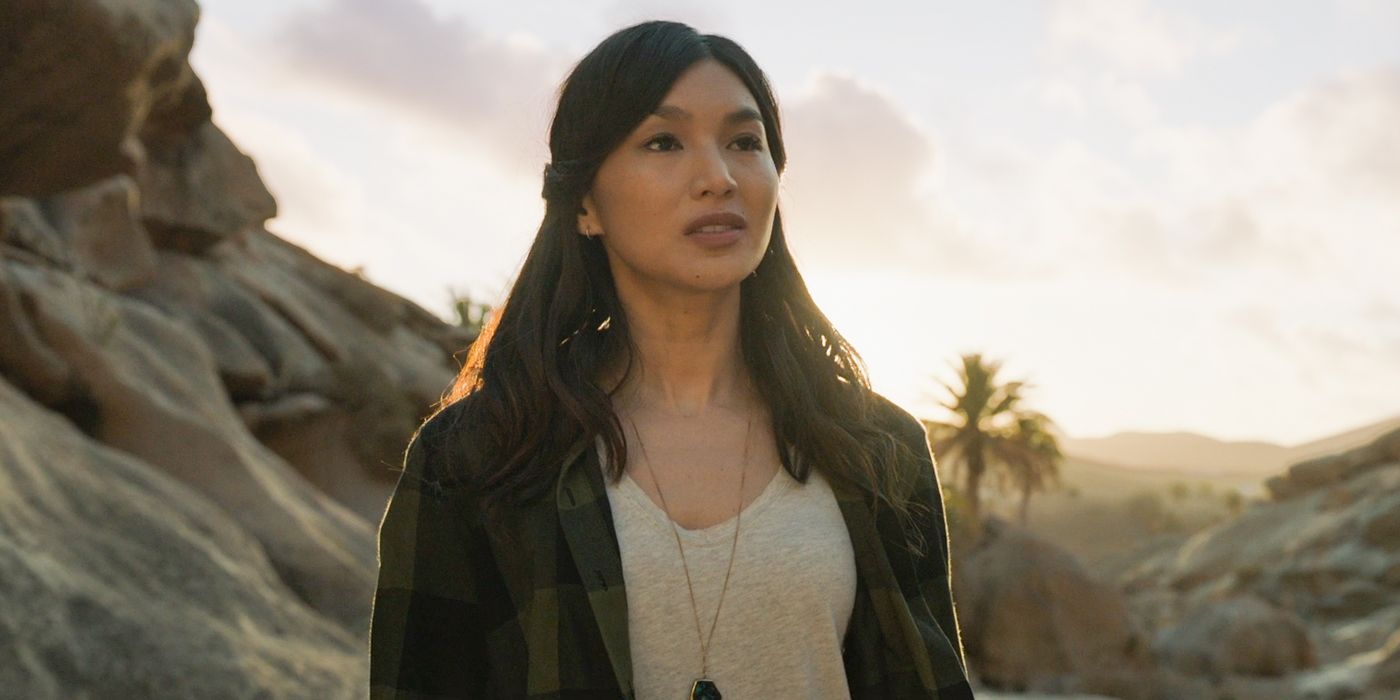 Gemma Chan was one of the last members of the Eternals to be cast over concerns about her having previously played Minn-Erva in Captain Marvel.
Despite being a returning face to the Marvel Cinematic Universe, it has been revealed that Gemma Chan was one of the last members of the Eternals to be cast in Chloe Zhao's upcoming superhero film. Chan previously played Minn-Erva in 2018's Captain Marvel, a Kree sharpshooter and member of the Starforce alongside Brie Larson's Carol Danvers. Chan also previously appeared in Crazy Rich Asians as Astrid Young Teo, and also provided the voice of Namaari in Disney's Raya and the Last Dragon.
In Eternals, Chan plays Sersi, a member of the titular alien race who have lived on Earth for 7,000 years, watching over humanity and protecting it from their enemies – the Deviants. Described as the emotional heart of the film, Sersi has the power to manipulate inanimate matter around her. Unlike her cohorts, Sersi has a soft-spot for humanity and is even dating one, Kit Harrington's Dane Whitman/Black Knight. She also has a romantic history with the Eternals' leader Ikaris (Richard Madden) adding an additional layer of drama to proceedings.
Related: Will The Eternals Join The Avengers In MCU Phase 4?
As reported by Entertainment Weekly, Chan was one of the last members of the Eternals to be cast. Apparently, Zhao and Marvel Studios President, Kevin Feige, had their eye on her for some time but were initially hesitant due to her previous appearance in Captain Marvel. Chan herself added that she was surprised that she was offered the role of Sersi, explaining that she encountered Feige while she was promoting Crazy Rich Asians and that he told her, "we would really love to work with you again." Chan apparently didn't expect this to lead to anything adding, "I just thought, 'Oh, well, that might mean sometime in the future, who knows when? Maybe he's just being nice.' I was really not expecting to be back so soon!"
The wariness to cast Chan is surprising considering her talents. Feige himself has even described the possibility of not casting her as "shooting ourselves in the foot," pointing out how initially studio executives were wary of casting Chris Evans as Captain America due to previously appearing as the Human Torch in 2005's Fantastic Four. While it is yet to be seen how Chan handles the role of Sersi in Eternals, she is a highly accomplished actress and performances in the likes of Humans and Crazy Rich Asians demonstrate a great deal of versatility. The idea of her not receiving the role as a result of her previous appearance as a side character is an odd one.
At this point, it's hard not find an actor who hasn't appeared in at least one superhero film or another, especially in a franchise as expansive as the MCU, so it's surprising that this remains a point of concern. The Suicide Squad's David Dastmalchian has had roles, albeit supporting ones, in numerous superhero films and shows including Gotham, The Dark Knight, and The Flash, but that didn't prevent him from playing Polka-Dot Man. In the MCU, Michael Keaton famously appeared as Batman 1989 (a role he will reprise for next year's The Flash) but that hasn't prevented him from playing Vulture in the Spider-Man: Homecoming.
The argument could be made that the difference here is that Chan has already appeared in the MCU as another character, but even this fails to hold water when one considers that Mahershala Ali, who previously played Cottonmouth in Luke Cage, is set to play Blade. While Luke Cage has been written off as non-canon, audience members would still make the connection. Regardless, it's good to see Marvel look past this as Chan is a greatly talented actress whose first, short-lived appearance in the MCU felt as though it sadly underutilized her talents. Hopefully, fans will get to see Chan's full range in Eternals.
More: When Is Eternals Set In The MCU Timeline? All Eras Explained
Source: Entertainment Weekly
Shang-Chi and the Legend of the Ten Rings (2021)Release date: Sep 03, 2021
Eternals (2021)Release date: Nov 05, 2021
Spider-Man: No Way Home (2021)Release date: Dec 17, 2021
Doctor Strange in the Multiverse of Madness (2022)Release date: Mar 25, 2022
Thor: Love and Thunder (2022)Release date: May 06, 2022
Black Panther: Wakanda Forever/Black Panther 2 (2022)Release date: Jul 08, 2022
The Marvels/Captain Marvel 2 (2022)Release date: Nov 11, 2022
Ant-Man and the Wasp: Quantumania (2023)Release date: Feb 17, 2023
Guardians of the Galaxy Vol. 3 (2023)Release date: May 05, 2023
Sebastian Stan Responds To Anthony Mackie Captain America 4 Casting News
About The Author