MLB
Gerrit Cole's Yankees starts can't be missed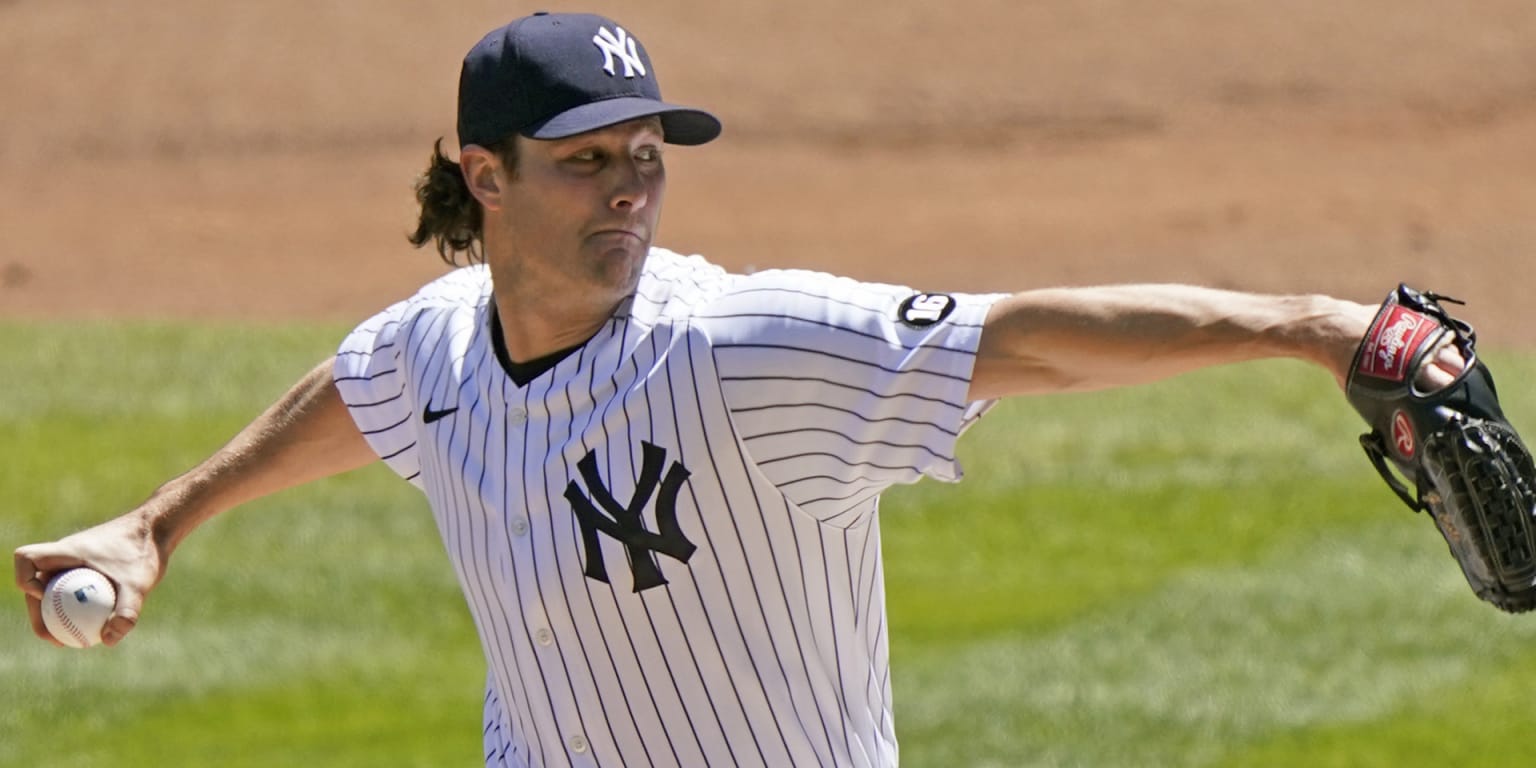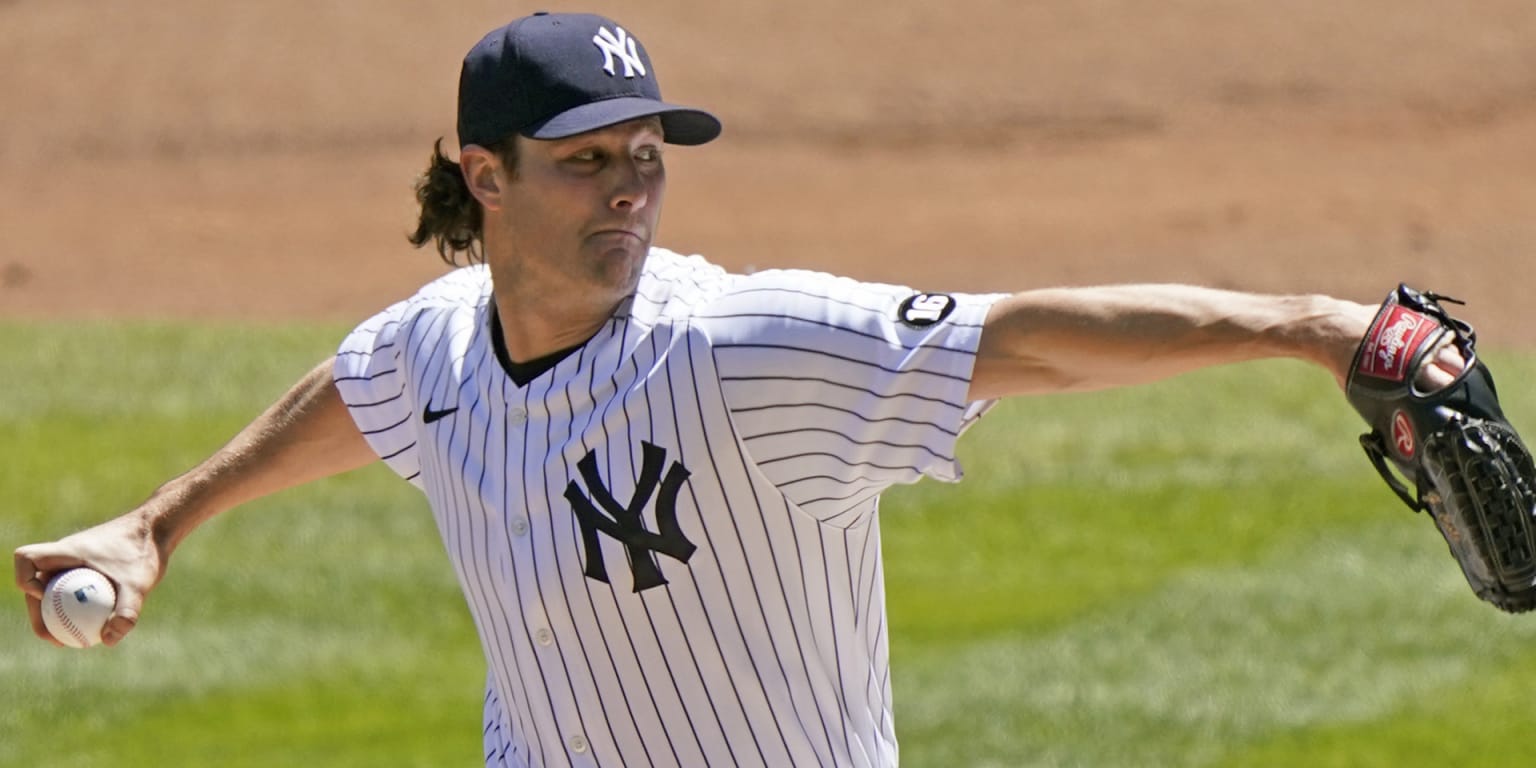 So here is where we are with Gerrit Cole, who right now is as dominant a right-hander as the Yankees have ever had.
Here is what Cole, who is actually younger than Jacob deGrom and doesn't turn 31 until September, has done since the start of the 2018 season, when he got to Houston:
• He has won 47 games, which is eight more than any other pitcher in baseball.
• He has struck out 774 batters, which is 71 more than any other pitcher.
• He is second in innings pitched going into Monday night's start in Arlington, with 538 1/3.
• His opponents' batting average (with a minimum of 1,000 at-bats against him) is .190, which is second-best in Major League Baseball.
• He has 85 starts, third most in baseball.
• His earned run average in these years, in a DH league, is 2.57, which ranks fourth among guys who have pitched at least 200 innings.
This season, Cole has 78 strikeouts through his first eight starts, which just happens to be the most strikeouts through eight starts to begin a season by any pitcher in Yankees history, right-handed or left-handed.
Cole has walked just three batters in his eight starts, and given up just 33 hits so far.
In his last start, against the Rays in St. Petersburg, all Cole did was strike out 12 in eight innings and not walk anybody.
Before deGrom got hurt, his ERA was 0.68, he'd struck out 65 in 40 innings pitched in his six starts. Everybody knows what he has done since the start of 2018, winning two NL Cy Young Awards and finishing third last season.
But Gerrit Cole's starts, right up until his outing on Monday night against the Rangers, have become just as much of a baseball event as deGrom's were before he went on the injured list because of soreness in his right side. You want to watch Cole now the way you want to watch deGrom when he is healthy, and deGrom is the one throwing 99, or more.
This is what Tampa Bay manager Kevin Cash said the other night after Cole had made the Rays look as helpless as he did:
"Pretty special night for a guy that is really, really good. You go into the game knowing your hands are full. But, saying that, he was probably above and beyond. He had everything working the way he wanted."
It was a game the Yankees won, 1-0. Cole must have felt at The Trop the way deGrom routinely does with the Mets — showing off his dazzling stuff and waiting for his team to get him some runs.
"He's an ace," Yankees manager Aaron Boone said after the Rays game. "An absolute bulldog. I think he lives for pitching when it's tough, in the biggest of games. In a 1-0 game, we needed all of it."
Cole knows all about that. In Game 5 against the Rays in the Yankees' AL Division Series against Tampa Bay last October, Cole gave the Rays just one hit in 5 1/3 innings, struck out nine, gave up just one run. The Yankees eventually lost the game, 2-1, and their season ended in the process.
At his best, even with a small sampling so far — 20 starts as a Yankee going into the Rangers game, 12-4 record, 2-0 in the postseason (he was 35-10 in his two regular seasons with the Astros) — Cole really has pitched as well as any right-hander the Yankees have ever had. And the Yankees have had some righty Hall of Famers, you bet, from Red Ruffing to Mike Mussina. Roger Clemens, even pushing 40, was 20-3 for the Yankees in 2001.
Between 1936-39, Ruffing was 82-33. When the Yankees were winning five straight World Series between 1949-53, their ace Allie Reynolds was 83-41. Mussina, who finally made the Hall of Fame in 2019, pitched eight seasons for the Yankees after they signed him as a free agent, compiling a record of 123-72 and producing a record of 20-9 before retiring. Waite Hoyt, also in the Hall, had two seasons in the 20s, back when everybody was talking about Babe Ruth and Murderers Row with those Yankees, when his record was 45-14.
Now, the Yankees have Gerrit Cole at the top of their rotation and the top of his form, the ace of his league, absolutely delivering so far on the team's financial commitment to him, $324 million over nine years. The last time the Yankees had someone whose starts really were this kind of main event was back in 1978, when Ron Guidry was 25-3, had an earned run average of 1.74, threw nine shutouts and, oh, by the way, had 16 complete games.
"[Cole] throws every pitch with a purpose and for a reason," A.J. Hinch, his manager in Houston in '18, told me during Spring Training.
And Cole gives us all a reason to watch, every time he does pitch. Cole is one of those guys now. He has actually been one of those guys for a while. Everybody wondered what we would do once he got to New York. Now we know.
Source link