MLB
Giants beat D-backs, focused at halfway point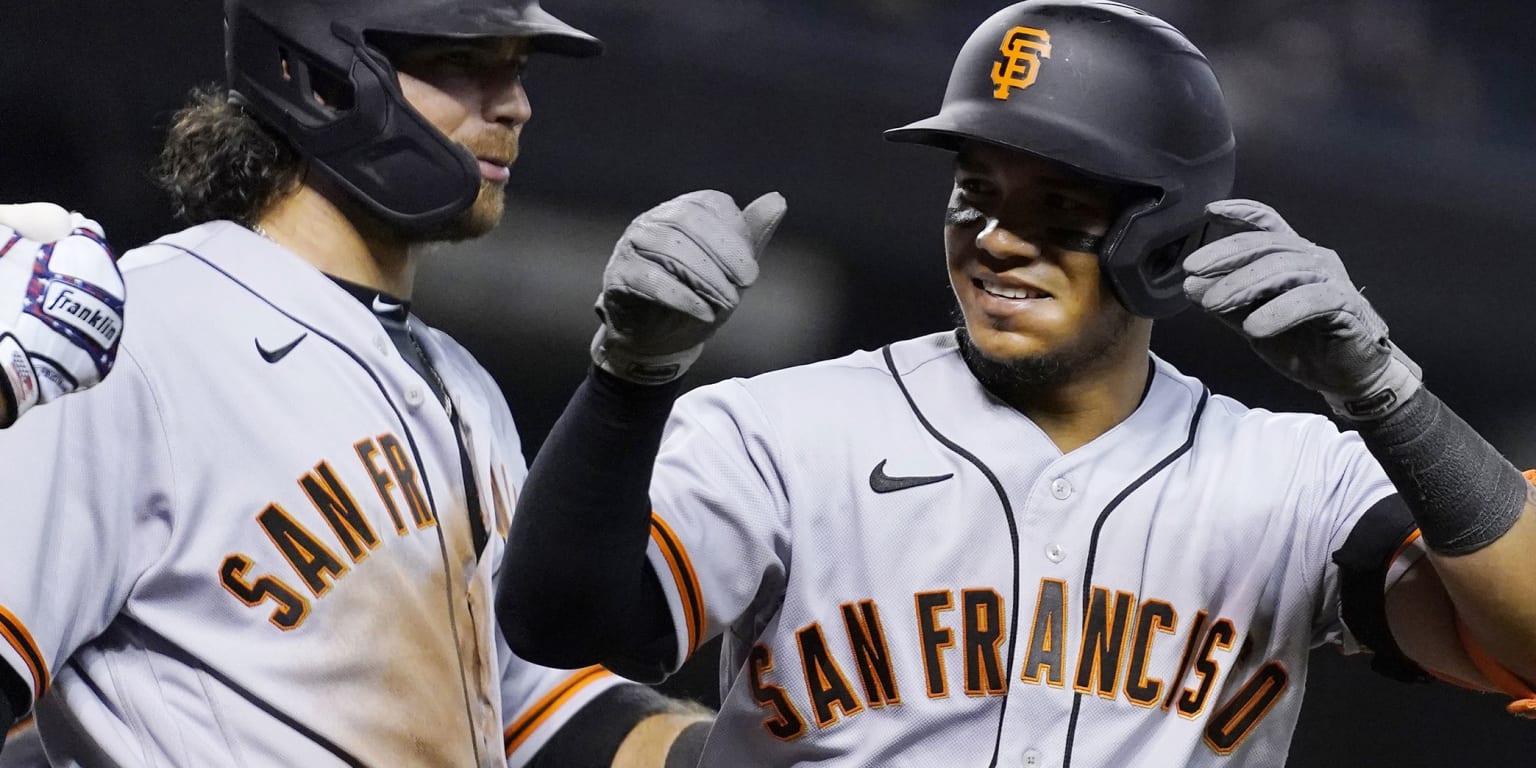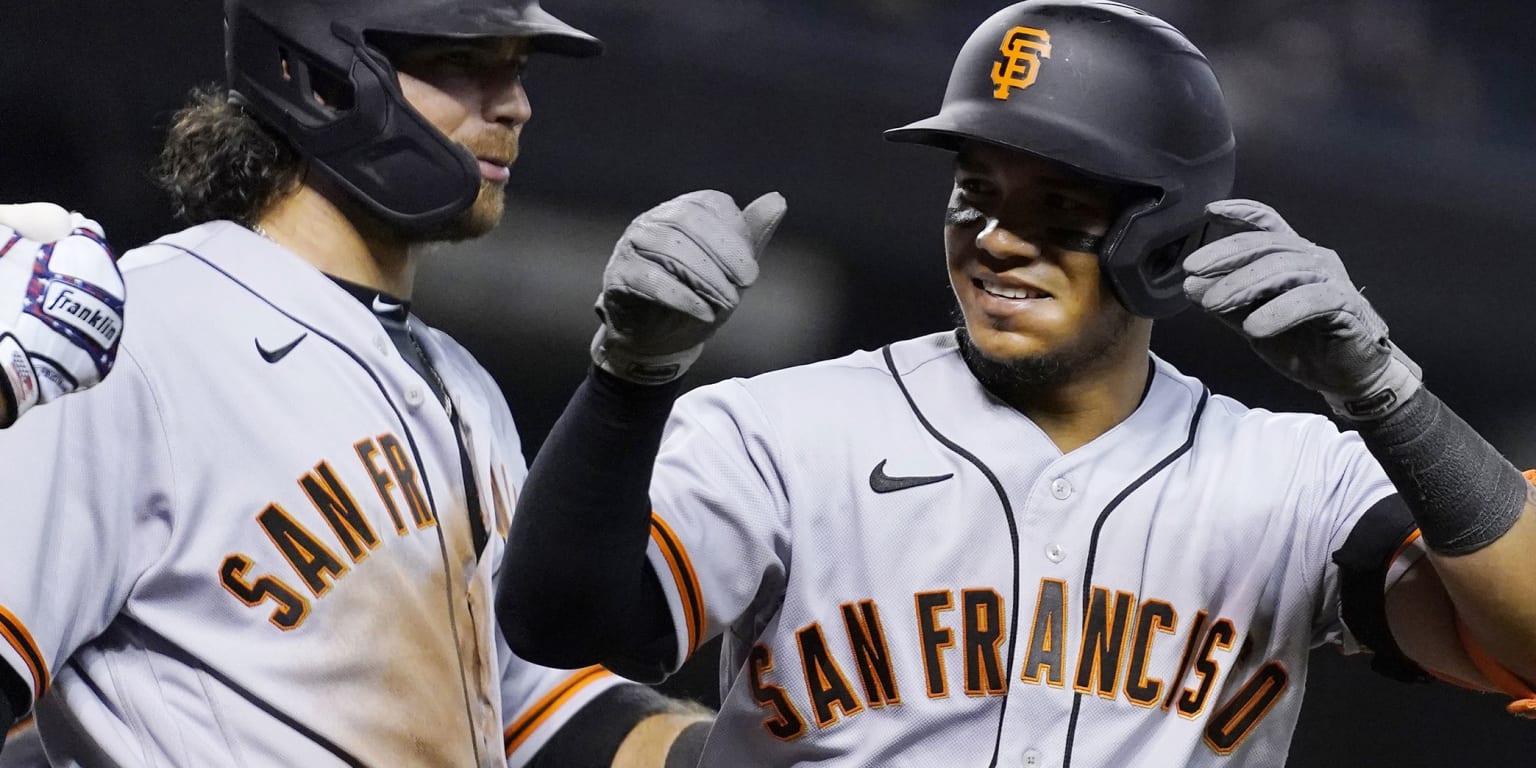 PHOENIX — As the Giants prepared to play their 81st game of 2021 on Friday night — marking the midway point of their regular season — manager Gabe Kapler wanted to keep the focus on what's still to come, no matter how well the first half has gone for his club.
"I'm not trying to avoid looking back and saying we've done a good job to this point. I acknowledge that," Kapler said. "I'm pleased with where we are in the standings and pleased with our offensive production. Really pleased with our bullpen of late and our overall starting-pitching performance.
"I also think it's really critical that we shift our attention to tonight's game."
That mindset is the characteristic of a good team. Another? Finding ways to put an end to losing streaks before they spiral out of control.
San Francisco did that, snapping its season-high four-game skid with an 11-4 win over Arizona at Chase Field. The Giants are 51-30 and on pace to win 102 games this season, and they remain atop the National League West with a half-game lead over the surging Dodgers (who have won seven straight) and a 3 1/2-game advantage over the Padres.
Some may be surprised that San Francisco leads Los Angeles and San Diego, the two teams many predicted to dominate this division. Not the Giants, who made it clear what their intentions were during Spring Training.
"Our players said that their goal was to win the National League West. What we did at that point is we worked on processes to help our club be in a position to have a chance to do that when we get near the finish line," Kapler said. "Right now, we're halfway there, we've got a long way to go. But obviously, we feel good about the position that we're in and we feel like we have a chance to accomplish that at this point."
The Giants' 51 wins are tied for their third most at the 81-game mark since the franchise relocated to San Francisco in 1958. They started 53-28 in '93 and 52-29 in '62, while the '71 team also began 51-30.
While the Giants expected to be a strong team, they couldn't have predicted that Thairo Estrada would be one of the key players helping them break out of an offensive slump at some point this season. Estrada went 3-for-5 with five RBIs, as his ninth-inning grand slam sealed Friday's win.
After beginning the season with the Yankees, Estrada was traded to the Giants in exchange for cash considerations on April 11. The 25-year-old infielder reported to Triple-A Sacramento, where he batted .385/.448/.609 with seven homers and 33 RBIs in 37 games.
Although San Francisco called up Estrada on Tuesday, he didn't get his first start until Friday. But his new teammates have been quickly impressed.
"Dude can play," said starter Alex Wood, who struck out eight in five solid innings. "I was talking about it in the clubhouse even before that grand slam."
"Thairo, he's been incredible," first baseman LaMonte Wade Jr. said. "I mean, he's been out there, he's been locked in since Day 1 that he's been over here with San Francisco. Fun to watch him play, and he's going to help us out a lot."
Alex Dickerson and Wade also homered for San Francisco, which recorded 14 hits while going 6-for-14 with runners in scoring position. During the losing streak, the Giants scored only eight runs and went 1-for-26 with RISP.
If Estrada can build off his impressive showing, it could be a boost to a Giants lineup that's missing some key pieces, such as Brandon Belt and Evan Longoria.
As for Estrada, he's excited to be with a team that is playing well and meeting its expectations to be among the best in MLB.
"I'm just here to continue doing what they have been doing throughout the season," Estrada said through an interpreter. "Just keep winning, and hopefully we can go ahead and win the World Series."
Source link