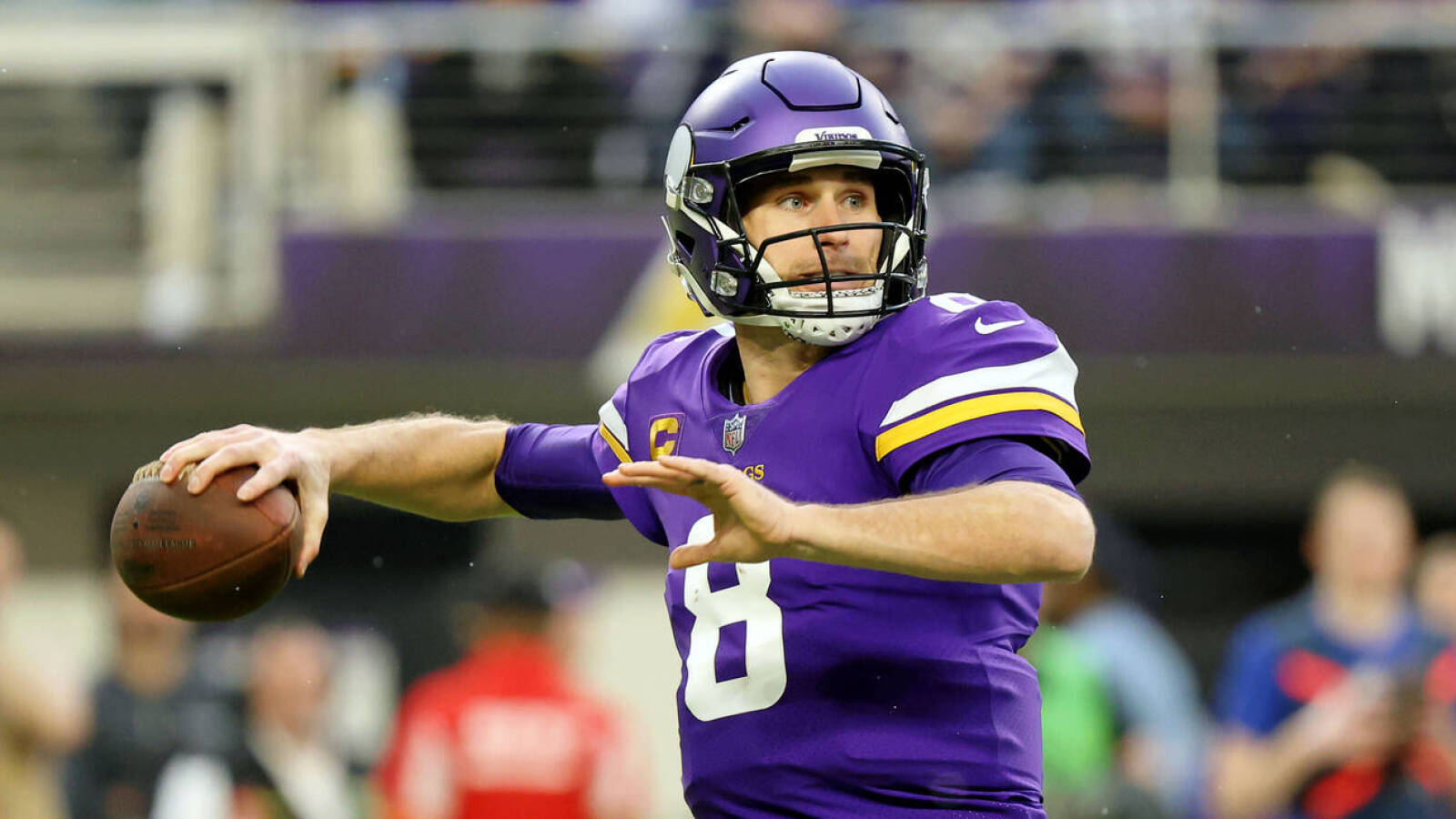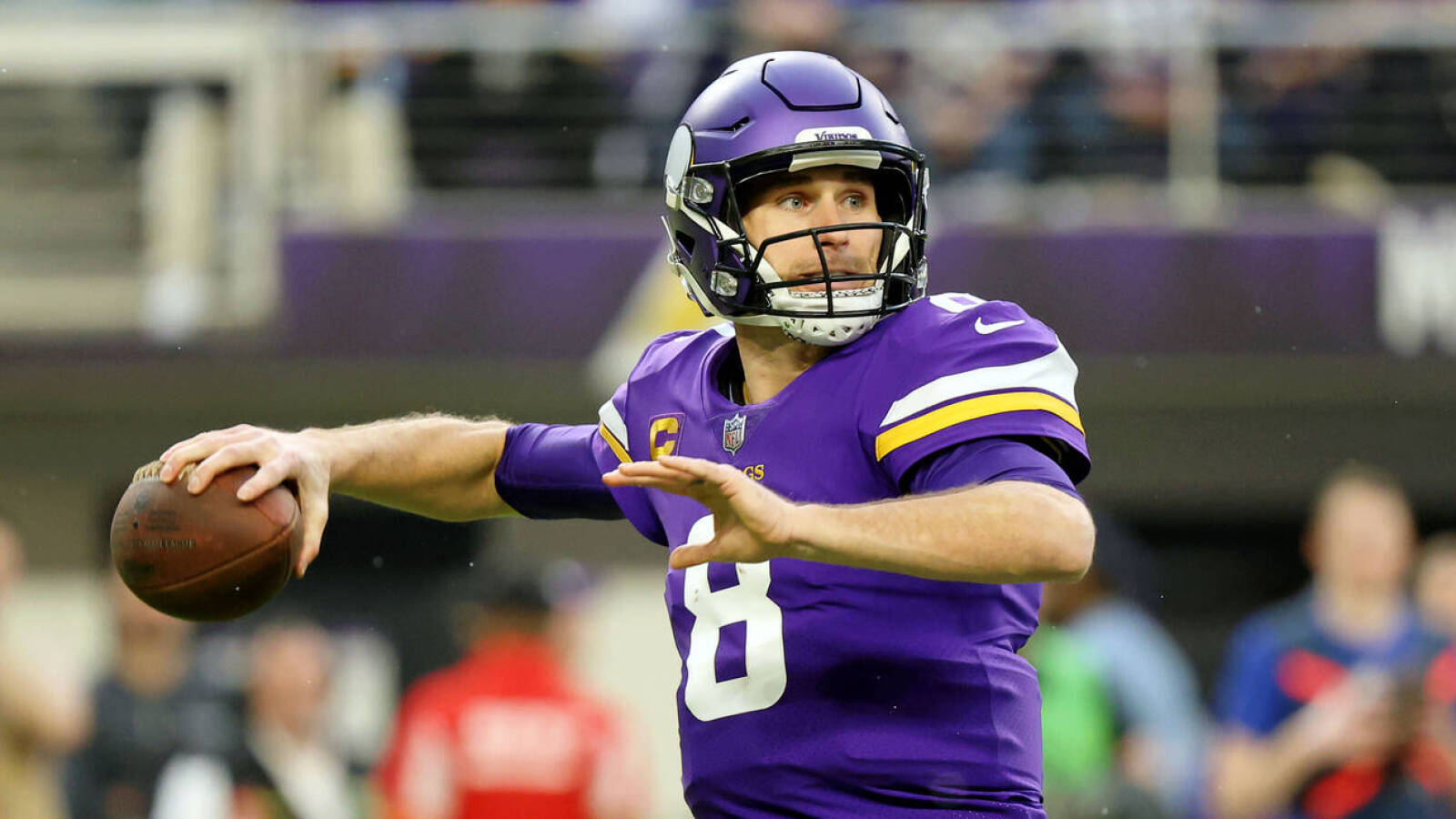 For better or for worse, it sounds like Minnesota Vikings quarterback Kirk Cousins is going nowhere this offseason. 
"It's our expectation that he'll be our quarterback," Vikings general manager Kwesi Adofo-Mensah said about Cousins on Wednesday, per Kevin Seifert of ESPN. "I can't say exactly how that would look. We have everything at our disposal. We'll consider all those things just like we would with everyone else on the roster."
Adofo-Mensah accepted the Minnesota job last winter and later signed Cousins to a contract extension that, according to ESPN's Adam Schefter, lowered the quarterback's salary-cap number for this past season and kept his rights attached to the organization through the 2023 campaign. The 34-year-old theoretically could sign a new extension to again lower his cap hit and guarantee him additional cash after he helped Minnesota claim the NFC North title with a 13-4 record. 
Cousins has routinely been a polarizing figure among fans and even analysts. Just last month, he was referred to as "generally underrated" by analytics staffers around the league. 
ESPN stats show Cousins finished the regular season fourth with 4,547 passing yards and tied for fifth with 29 touchdowns through the air. He was also 23rd with a 50.0 total QBR, and only two quarterbacks tossed more interceptions than Cousins (14) during regular-season play. 
Cousins completed 31 of 39 passes for 273 yards and two touchdowns in this past Sunday's wild-card playoff loss to the New York Giants. However, many will remember his performance for what proved to be a questionable fourth-down decision that ended Minnesota's hopes for at least overtime.