Smartphone
Google Pixel 6: Samsung GN1 camera sensor sample photos and videos promise domination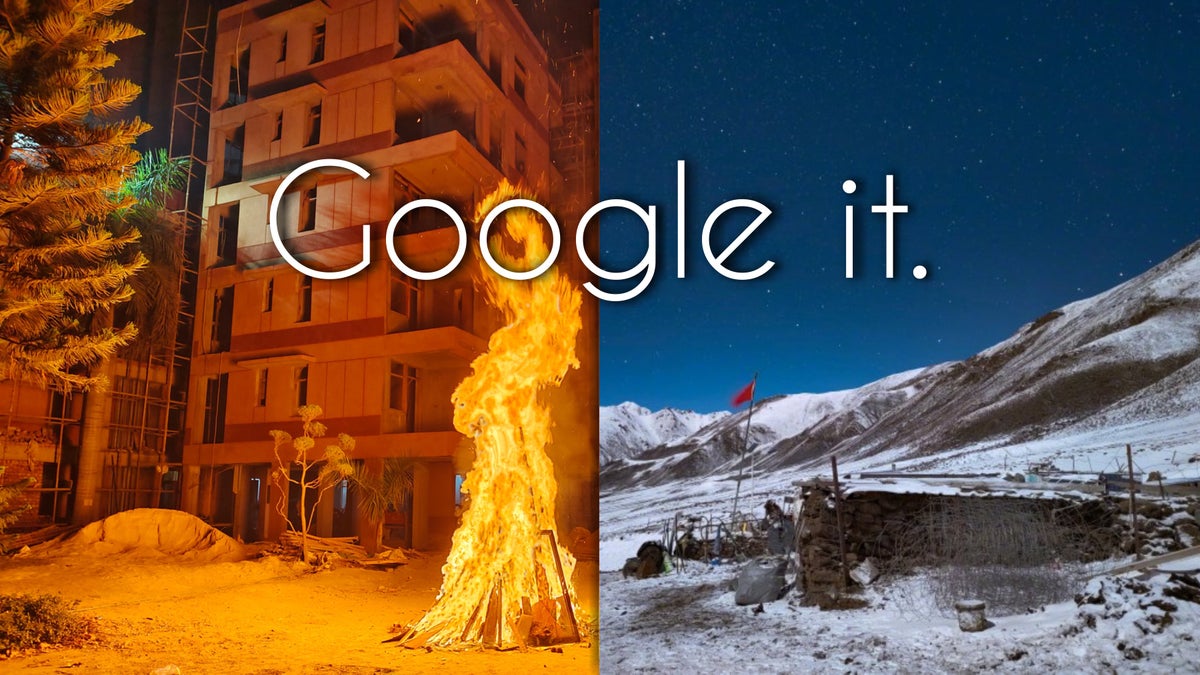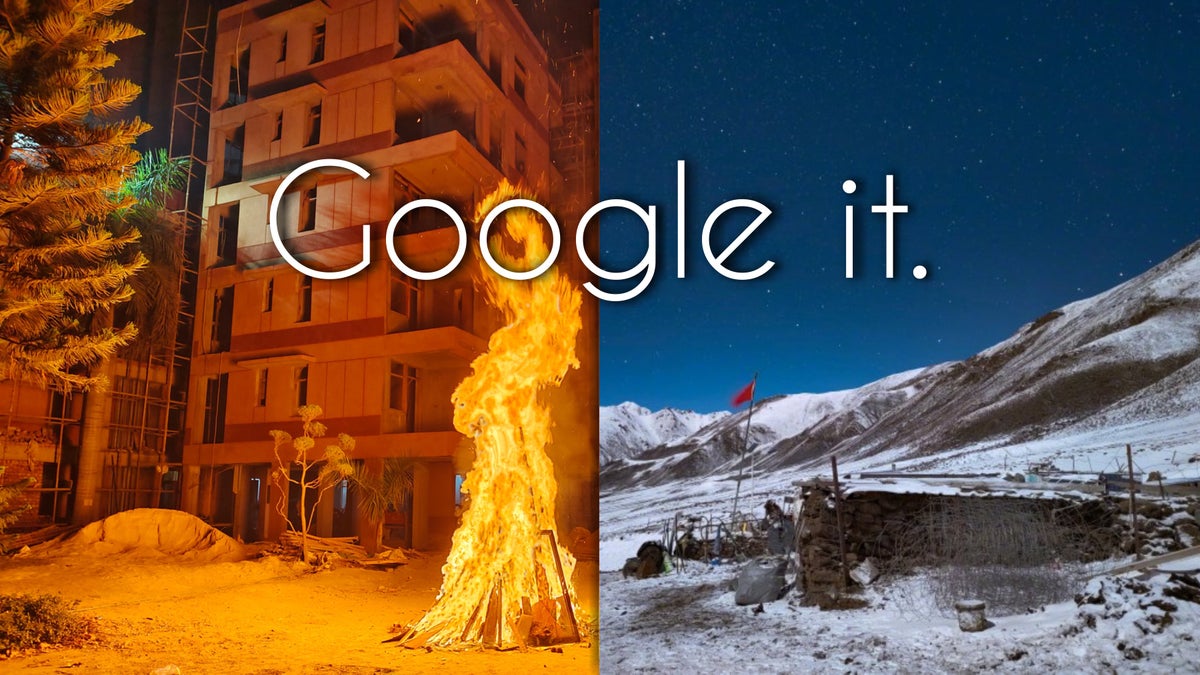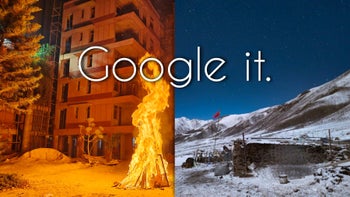 The Google Pixel 6 and Google Pixel 6 Pro cameras are by far the most anticipated new feature of the upcoming flagship devices. Although the Samsung-built Tensor SoC is very important in its own right, the truth is that it partially exists because of the camera system on the Pixel 6. In case you didn't know, modern ARM chips come with either integrated or external image processing units that play a massive role in computational photography, which to the end user might seem like magic, making possible things like:
Night Mode
Portrait Mode
Slow-motion
Native 4K/8K video recording at 30/60fps
Support for high-res camera sensors at 48MP/50MP/64MP/100MP/200MP, etc.
Support for multiple camera systems for different focal lengths – primary, zoom, and ultra-wide-angle cameras
These are only a few of your favourite and most-used features made possible thanks to powerful chips, with focus on photo and video processing. If we dive deeper, we'll find out that the algorithms enabled by the SoC help with things like HDR, noise control, image stacking (often for the sake of better HDR), and the convincing and accurate blur you get on your Portrait Mode photos or Portrait Mode videos (expected to become mainstream soon).However! Although the SoC plays a huge role in modern-day smartphone photography, the raw capabilities of the camera (hardware) can't be overlooked. Google's already paid the price for making this mistake. While the Google Pixel 2, and prior Google devices were famous for their incredible photography thanks to the brilliant software processing, Google hasn't been able to maintain its lead in the camera department. Although it clicks great photos with "that Pixel look", today it's safe to say the Pixel 5 is out of top five, when it comes to:
Versatility (no telephoto camera)
Sensor size (incredibly dated main camera sensor that goes back to the Pixel 3)
Video recording (decent, but not on par with the iPhone, which has established itself as the benchmark for videos)
Guess what? Luckily, the Google Pixel 6 and 6 Pro promise great improvements in all of these areas! The versatility part is taken care of by the Pixel 6 Pro – the most versatile Pixel camera by a long mile thanks to the three brand new sensors onboard – primary (Samsung GN1), ultra-wide, and 4x periscope telephoto camera.
Video recording will be elevated mostly thanks to Tensor and the new sensors in all cameras across the lineup. People who've seen Pixel 6 video samples compared to ones from the
iPhone 12
say they were very impressed by the former. The cards aren't on the table yet, but it's 100% certain that Google wants to challenge and overtake Apple's iPhone 13 when it comes to video recording.
While we don't have enough information to work with when it comes to Tensor, we know exactly which camera sensor (rhyme unintended) the Google Pixel 6 and Google Pixel 6 Pro are expected to use. It's Samsung's one-year-old GN1 sensor, found in a handful of devices, mostly sold in Asia. Thanks to the Vivo X60 Pro+, which uses the exact same sensor, we can take a very early look at what the Pixel 6 cameras might offer when it comes to:
Low-light performance
Bokeh/background blur
Noise control
Detail
HDR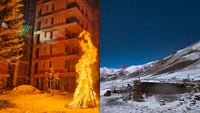 I know what you might be thinking: "The night-sky snowy photo looks… fake". Well, wait until you see the Vivo X60 Pro+ against the Galaxy S21 Ultra in pitch black: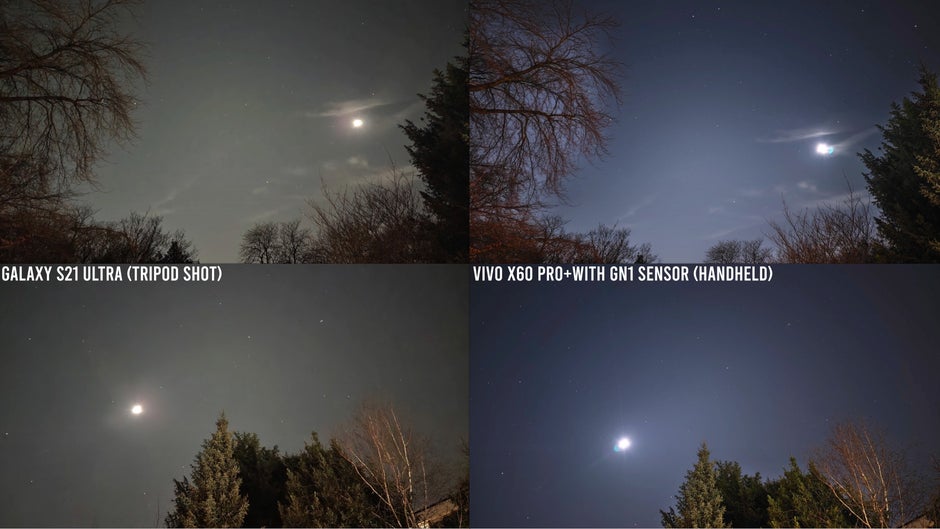 More believable now?
Now, remember that the Vivo would've applied some post-processing magic to these photos – they aren't RAW. Therefore, it's important to note that certain aspects of the photography or videography that rely on post-processing will definitely look different on the Pixel 6. Every manufacturer (even when they use the same camera sensors) will apply their own post-processing.
However, we are in luck here, because, by the looks of it, the Vivo X60 Pro+ and its Samsung GN1 sensor already take brilliant photos and excel against heavy-hitters like Huawei's Mate 40 Pro+ and Xiaomi's Mi 10 Ultra. Let's take a look (all Vivo X60 Pro+ photos are on the left):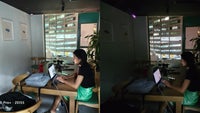 As you can see, although Google's iconic image processing isn't here to aid these photos, they compete really well thanks to the raw power of the Samsung GN1 sensor, and (in this case) Vivo's post-processing, which tends to boost colors (perhaps a bit too much), but handles everything else like a champ.
Therefore, the Samsung GN1 camera sensor on the Google Pixel 6 and Google Pixel 6 Pro should take this raw power even further, thanks to Tensor, and Google's algorithms. In case you want to know what the Samsung GN1 camera sensor is capable of, an official Samsung
press release
from May 2020 says the 50MP ISOCELL GN1 that will power the Google Pixel 6's main camera delivers:
Dual Pixel Autofocus

which allows all Pixels (wink, wink) to be used for focusing, and improve the speed and accuracy of it.
Due to the fact that each pixel has two photodiodes, the 50MP camera can pull out a

100MP shot

. However, it's entirely up to Google to decide whether to take advantage of that. We doubt they will.

Smart-ISO

: Better dynamic range and less noise. The Smart-ISO technology allows the sensor to automatically shoot with low native-ISO in bright settings, while intelligently switching to high native-ISO in darker environments so that the photo can show optimal dynamic range for each situation with less noise.

Real-time HDR

: Alongside Tensor, this should play a central role in producing photos AND videos with high dynamic range in challenging lighting environments via image/frame-stacking. This is especially exciting for videos.

Video recording up to 8K/30fps

: Self-explanatory, although not all that useful or exciting (at this stage)

EIS

: Electronic image stabilization for improved videos – it's fair to say the Pixel was already excellent at that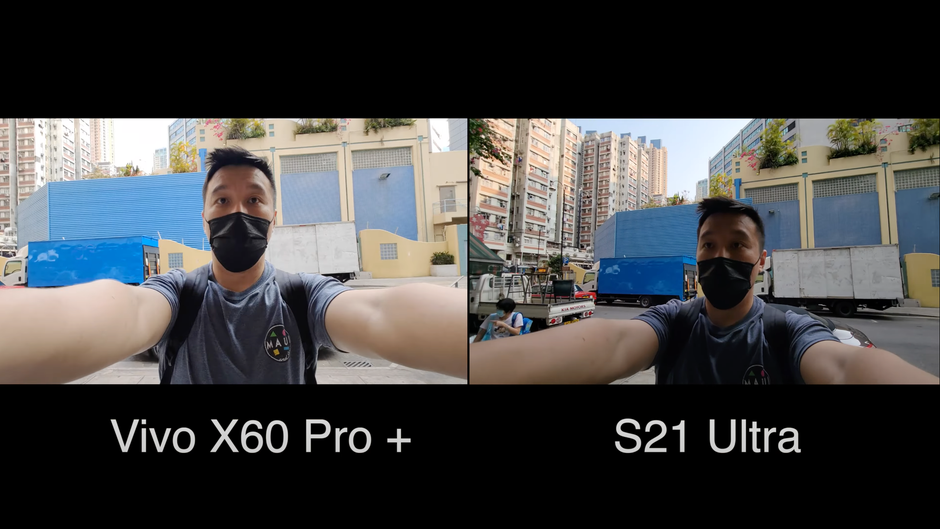 Better target exposure on the left. Image courtesy of Ben Sin.
As you can see the Samsung GN1-powered Vivo X60 Pro+ often manages better exposure in video too, in this case versus Samsung's own S21 Ultra. You'll find video footage from the Vivo X60 Pro+ and its Samsung GN1 camera sensor
here
(courtesy of Ben Sin from XDA)
In the end, I'm left with very positive expectations, and I truly believe the Google Pixel 6 and Google Pixel 6 Pro might reclaim the crown in the "Best camera phones of 2021 category". In my eyes, Google hasn't been able to do this since the Pixel 2, so a potential win over incredibly capable Samsung, Apple, and Xiaomi flagships would be sweeter than ever.
The Google Pixel 6 and Google Pixel 6 Pro have already been announced. It's a trademark move for Google to start selling its flagship phones in October. However, given the (very) early announcement date, I'm willing to bet we might see the Pixel 6 and Pixel 6 Pro as early as September, just in time to steal the iPhone 13's thunder and challenge Apple's camera game. The iPhone 13 series is about a month away, as it's believed the phones will launch in the third week of September, so the Google Pixel 6 and Pixel 6 Pro better come soon!
Source link