India
Govt hikes subsidy to cushion jump in fertiliser prices | India News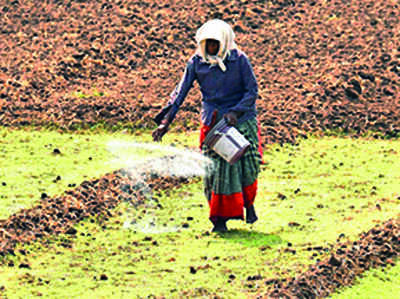 NEW DELHI: The government on Wednesday increased the subsidy on di-ammonium phosphate (DAP) fertiliser by almost two-and-a-half times to cushion the impact of a steep jump in global prices.
Farmers will now get a subsidy of Rs 1,200 per 50-kg bag of DAP instead of Rs 500, so that they can continue to purchase a bag of the fertiliser at the old price of Rs 1,200 instead of the current market rate of Rs 2,400. After urea, DAP is the most widely used fertiliser in the country.
The move will increase the annual subsidy burden by Rs 14,775 crore. The government had budgeted for fertiliser subsidy of Rs 79,500 crore during the current financial year and had not given the break-up for DAP separately in the budget papers.
The move comes at a time when there is widespread protest in Punjab and Haryana over the government's move to amend the agriculture laws, with farmer outfits still blocking roads at Delhi's borders.
Over the last few months, a spike in fertiliser prices was putting additional burden on farmers although the government was trying to hold back companies from price increase. But it finally agreed to bear the burden instead as farmers had to shell out more.
The decision to increase was taken at a meeting chaired by Prime Minister Narendra Modi.
"The PM remarked that his government is committed to the welfare of farmers and will take all efforts to ensure that farmers do not have to face the brunt of price rise. This is the second major decision in the farmers' interest, after directly transferring Rs 20,667 crore in farmers' account under PM-KISAN on the day of Akshay Tritiya," the PMO said in a statement.
Last year, the actual price of DAP was Rs 1,700 per bag and the Centre was giving a subsidy of Rs 500 for every bag resulting in farmers having to pay Rs 1,200.
FacebookTwitterLinkedinEMail
Source link