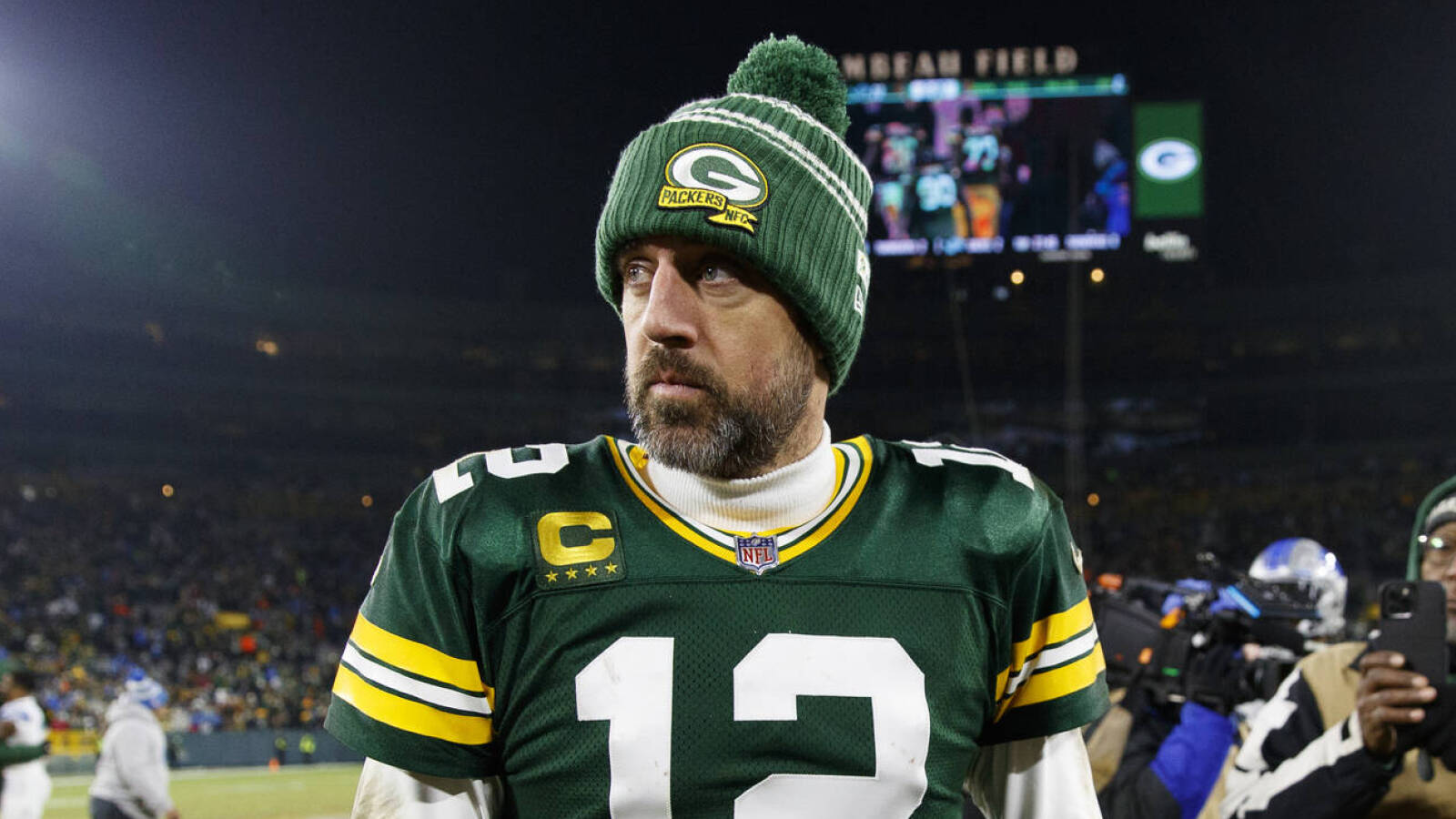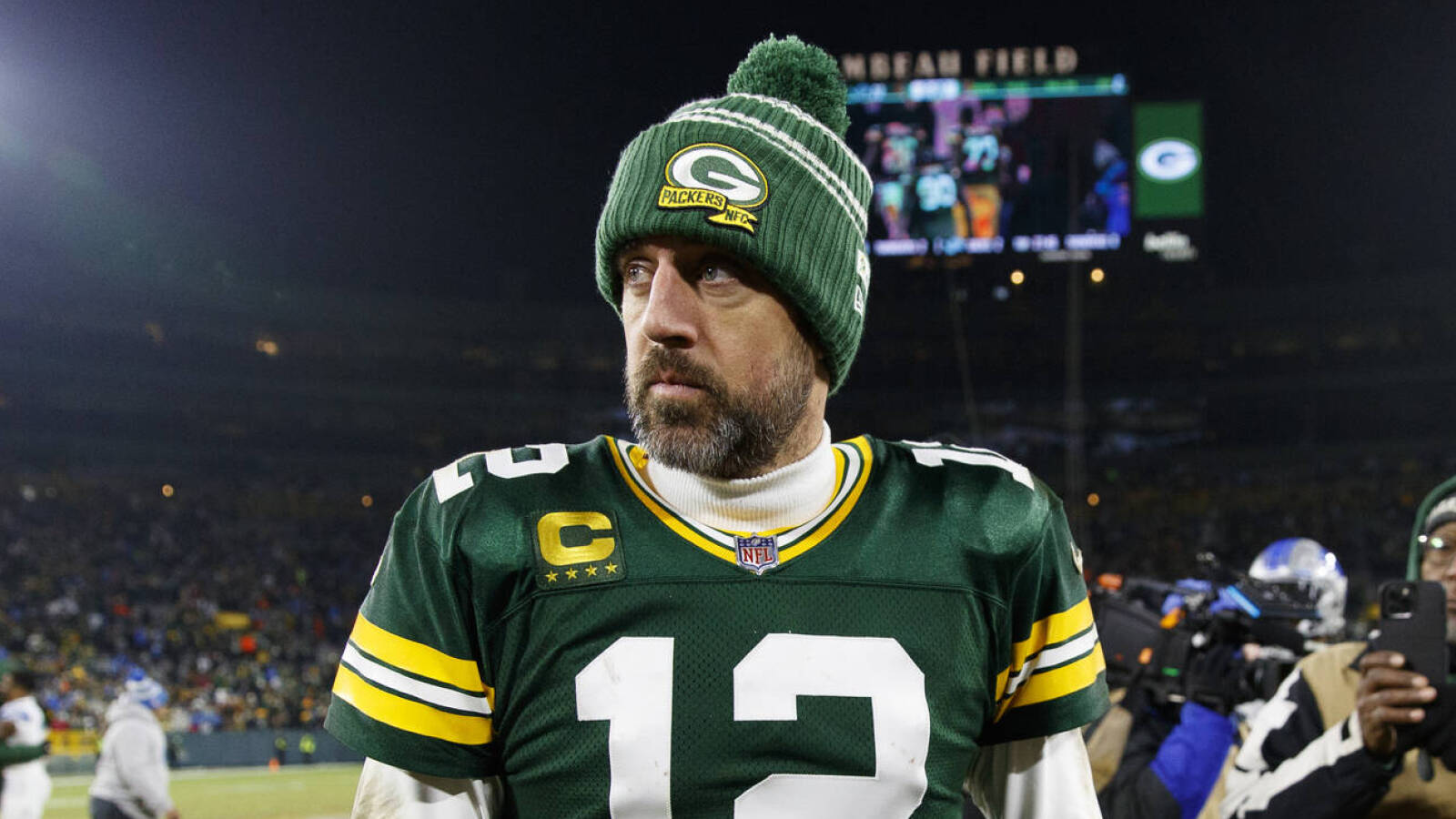 Retired tight end Rob Gronkowski didn't love all that he heard from Green Bay Packers quarterback Aaron Rodgers on Tuesday. 
"I'm totally fine with everything he said, except one major part," Gronkowski explained during the Wednesday edition of FanDuel TV's "Up & Adams" program, according to Mike Florio of Pro Football Talk. "And that's the 'MVP again.' It's just that I think 'I could win another Super Bowl,' and that would have been totally fine. Like, bro, like why are you thinking MVP? Like, don't you want Super Bowls? Like Super Bowls are I think five times greater than an MVP award."
Gronkowski was referencing how Rodgers said during his Tuesday appearance on "The Pat McAfee Show" he believes he can win the fifth Most Valuable Player award of his career "in the right situation" either with Green Bay or a different franchise. 
"I don't think you should shut down any opportunity," Rodgers remarked at that time, per Kevin Patra of the NFL's website. The future Hall-of-Famer's comments clearly didn't sit well with Gronkowski, who has four Super Bowl rings in his personal trophy case. 
"Like we all know that you won the MVP a few times now, but like, you know, everyone would know even more how many more Super Bowls you won than MVPs," Gronkowski continued. "So that's why I'm just a little bit confused about that quote he just had. I mean, it should be Super Bowls. You should never be thinking the MVP when Super Bowls are twice . . . twice . . . better." 
Rodgers earned title game MVP honors for guiding the Packers to a 31-25 win over the Pittsburgh Steelers in Super Bowl XLV. That contest occurred in February 2011, and the signal-caller has yet to spend a second Super Bowl Sunday as an active participant. 
As for Gronkowski, he may not be done chasing a fifth championship quite yet if the Buffalo Bills,
Cincinnati Bengals, or Las Vegas Raiders make him a lucrative offer this coming spring or summer.