MLB
Hall of Fame connections Wayne Gretzky to Michael Jordan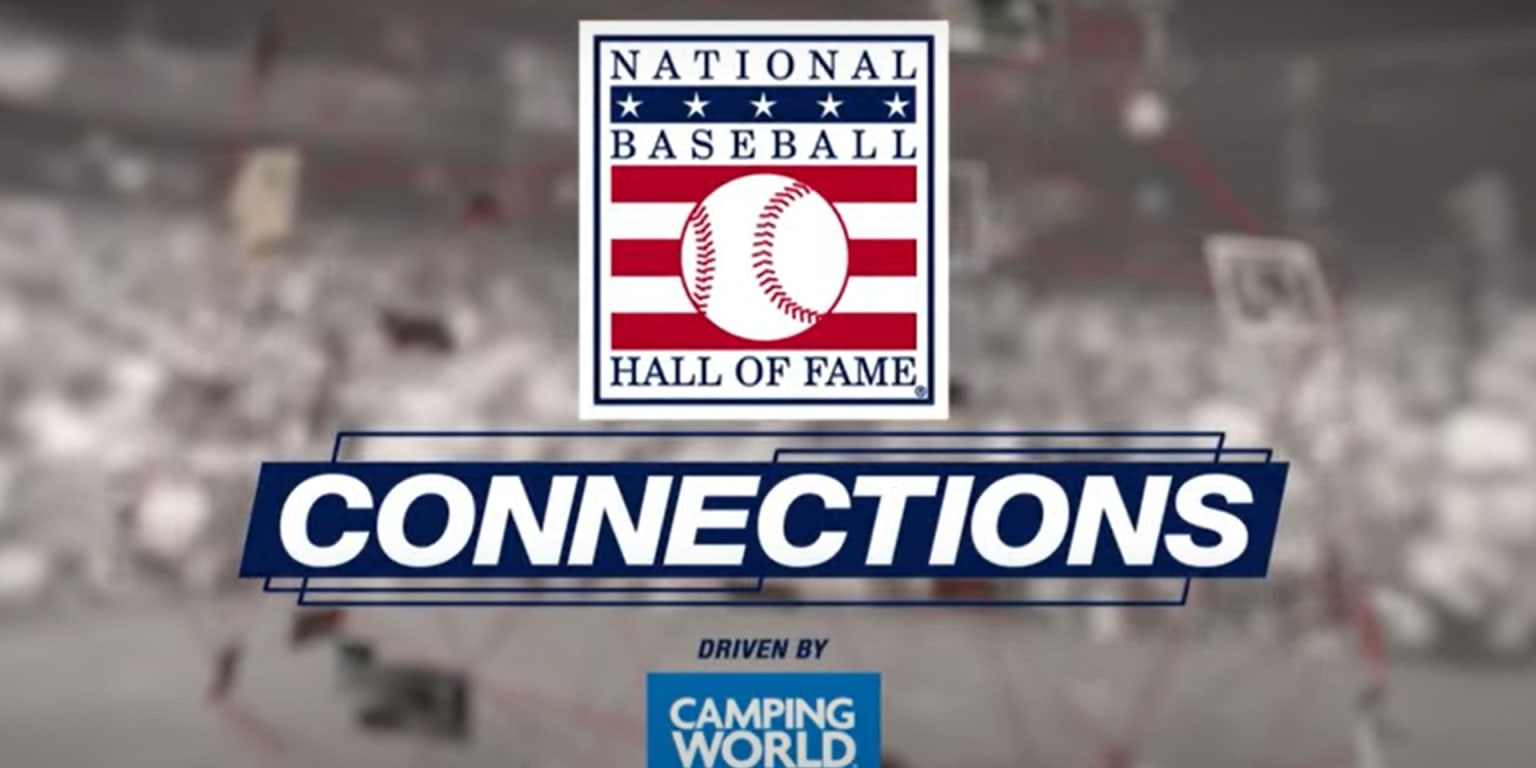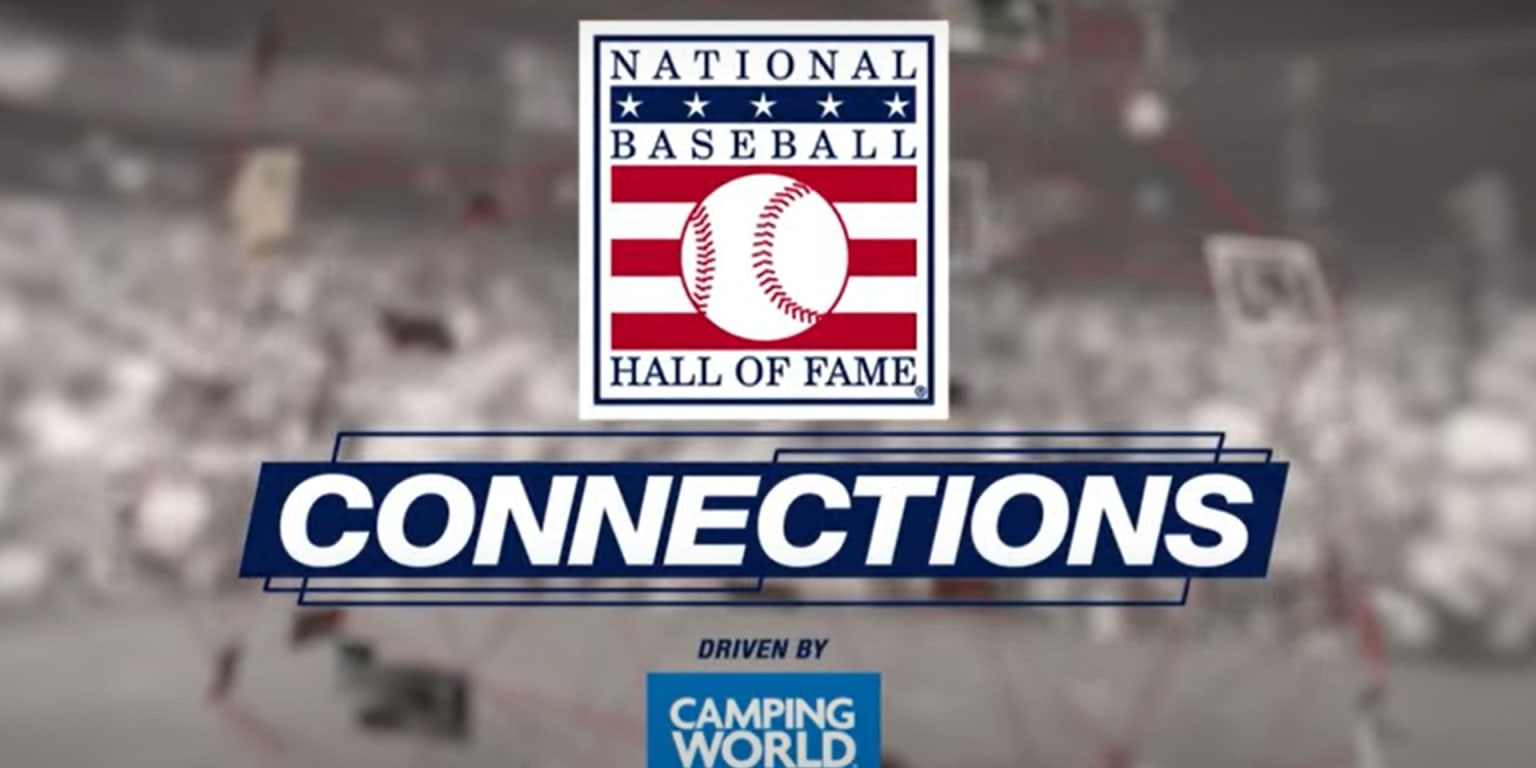 You have to hand it to the Baseball Hall of Fame: It knows how to talk about other sports and put baseball in the middle of it all.
In the YouTube Series called Hall of Fame Connections, produced by MLB Network and made possible by a grant from I LOVE NY/New York State's Division of Tourism, the Hall of Fame focuses on how Wayne Gretzky connects to Michael Jordan, the baseball player.
The series, driven by Camping World, looks at the Hall of Fame's collection from a new and exciting angle, with each episode telling a different story of how two seemingly unrelated artifacts in the Museum's vast collection connect to each other, crossing through generations of baseball history.
Each two-part episode features both a narrative storytelling element that weaves through the history of some of the Museum's most iconic artifacts and the Hall of Fame's curators conversing about those artifacts, as well as stories from MLB Network personality Carlos Peña, a former MLB All-Star, and sports journalist Lindsay Berra, Yogi's granddaughter.
The series consists of 13 episodes, all available to stream for free through the Hall of Fame's YouTube channel. New episodes will be released each Wednesday through September, and will also be featured across MLB Network's studio programming.
The ninth episode, titled "From The Great One To His Airness," is available now.
Whenever a great play is made in baseball, the Baseball Hall of Fame makes sure it gets a piece of history. Here is what to expect for the ninth episode.
The Great One
Wayne Gretzky is arguably the greatest hockey player who ever lived. But he once had dreams of becoming a shortstop for the Tigers. It never happened, but his love for baseball never waned. In 1991, for example, Gretzky purchased a T206 Honus Wagner baseball card for $451,000.
Wagner into the Baseball Hall of Fame
In 1936, Wagner was among the first five players, along with Ty Cobb, Walter Johnson, Christy Mathewson and Babe Ruth, inducted into the Baseball Hall of Fame — and for good reason. Wagner won eight batting titles and he was consistently among the league leaders in doubles. During his 21-year career, Wagner collected 3,420 hits, which ranks seventh all time. His heavy bat is now on display in Cooperstown.
Barrow signs Wagner
Ed Barrow, best known for being an executive with the Yankees during the 1930s, has the distinction of signing Wagner to his first professional contract with the Paterson [New Jersey] Silk Weavers. We all know how Wagner's career turned out. Barrow then became manager of the Red Sox and guided them to a World Series title in 1918, his first year with the club. On that team was an ace pitcher named Babe Ruth, and it was Barrow who later converted Ruth into a star outfielder. Ruth and Barrow would be reunited with the Yankees. Barrow was a successful GM from 1921-43, winning 10 World Series titles. Ruth became arguably the best baseball player who ever lived, hitting .349 with 659 home runs and 1,978 RBIs during his 15 years in the Bronx.
Knight wins World Series MVP
The heartbreak of Red Sox fans is well-documented. In 1986, Boston was two outs away from winning the World Series, but it ended up losing the Fall Classic in seven games. The MVP of that series was Mets third baseman Ray Knight, who went 9-for 23 (.391) with a home run and five RBIs. His helmet from that series is on display in Cooperstown.
Aaron "Freakin" Boone
Aaron Boone is currently the manager of the Yankees, but his claim to fame occurred in Game 7 of the 2003 ALCS when he hit the pennant-winning home run against Red Sox right-hander Tim Wakefield. The bat Boone used in that game is now in Cooperstown.
The Idiots destroy the curse
After winning the 1918 World Series, the Red Sox went decades without a title, while their nemesis, the Yankees, were winning 26 World Series titles. That all changed in 2004. A group of guys called "The Idiots," led by David Ortiz and Johnny Damon, reversed the curse when Boston came back from a 3-0 deficit in the ALCS to beat New York and win its first pennant since 1986. Within a week, the Red Sox were World champions by sweeping the Cardinals in four games. The ball from the final out of that Fall Classic is safe and sound in Cooperstown. Why were they called "The Idiots"? According to MLB.com's Ian Browne, it had to do with not only that team's carefree and fun-loving demeanor, but also its ability to block out negative history.
"His Airness" plays baseball
The 2004 Red Sox were managed by Terry Francona. But before leading "The Idiots," he was managing the Birmingham Barons, the White Sox Double-A affiliate, 10 years earlier. On that team was a retired basketball player named Michael Jordan, arguably the best athlete ever. Jordan didn't display "His Airness" on the baseball field, hitting .202 with three home runs and 51 RBIs. A work stoppage delayed the season the following year, so Jordan retired from baseball and went back to the Chicago Bulls and won three more NBA championships.
Source link