Celebrity News
Halloween Horror Nights: Haunting of Hill House Attraction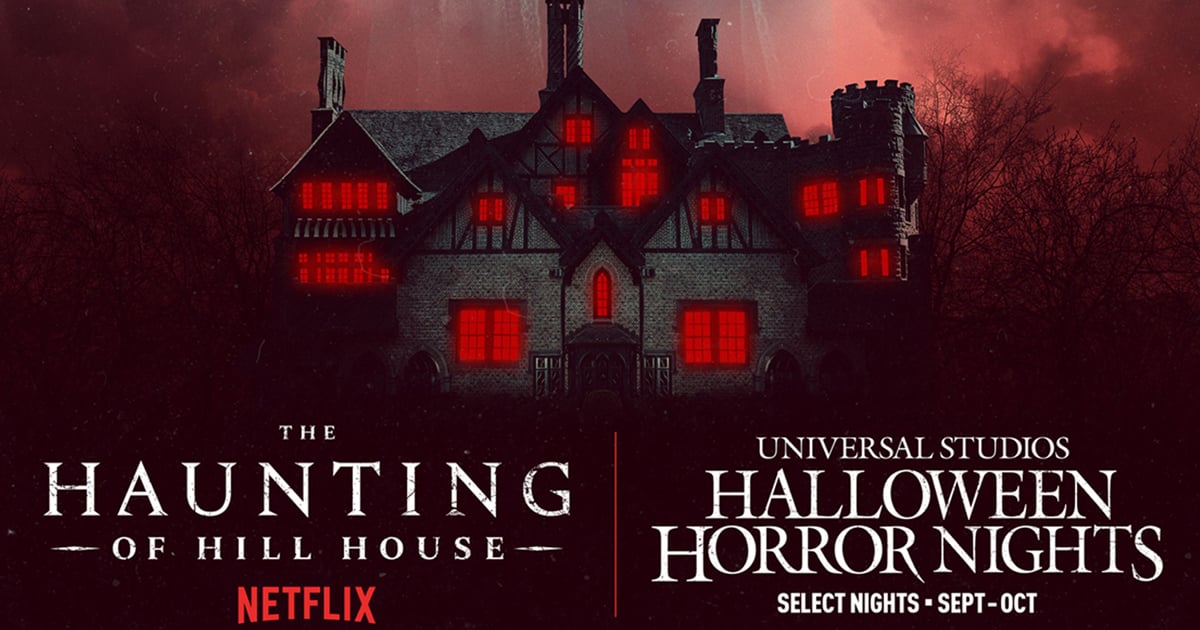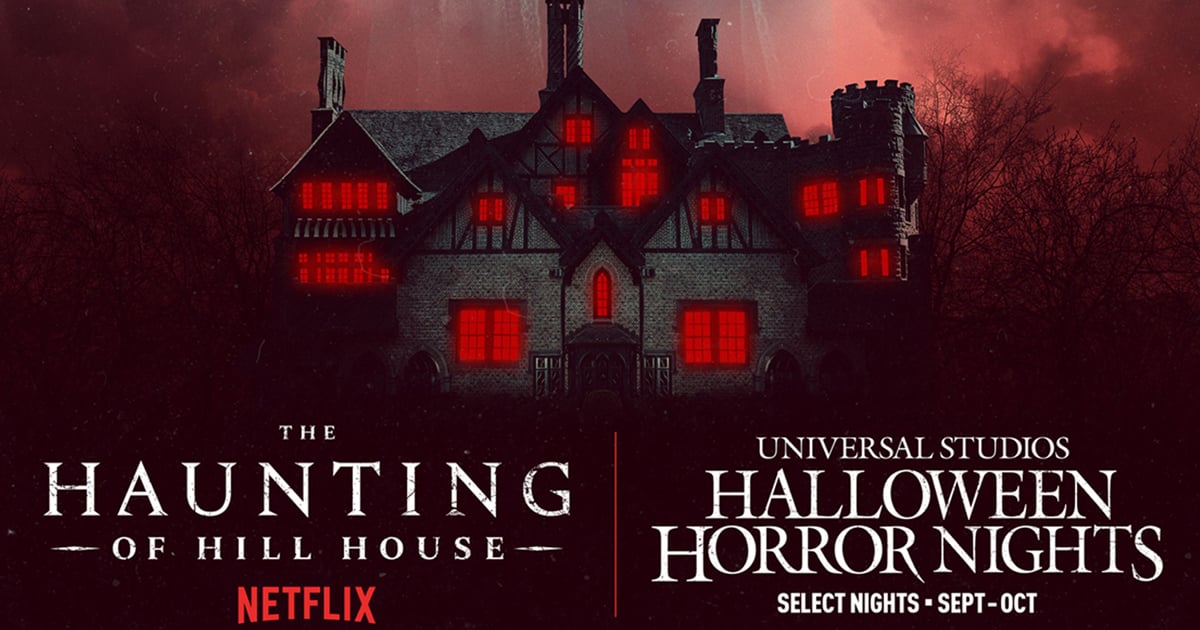 If the room you're currently in is dark, dim, or in any way obscured from the light, I highly suggest you relocate before watching the sneak preview for Universal Studio's new Haunting of Hill House attraction. As part of the theme park's 30th Halloween Horror Nights spectacular, Universal and Netflix have teamed up to bring the Crain family's worst nightmares to life in excruciating detail — we're talking realistic horror movie makeup, ghouls, creaky floorboards, and a huge dose of paranormal mischief.
Like immersing yourself in an IRL horror film, the eerie maze is said to echo with the footsteps of entities like The Tall Man, The Bent-Neck Lady, The Ghost in the Basement and more, making you wonder if there really is an escape nearby. "Each room takes you deeper into the terror of its ghostly inhabitants. Just don't enter the Red Room or you may spend eternity listening to the sound of your own screams," the Universal Orlando YouTube account captioned a sneak peek of the attraction.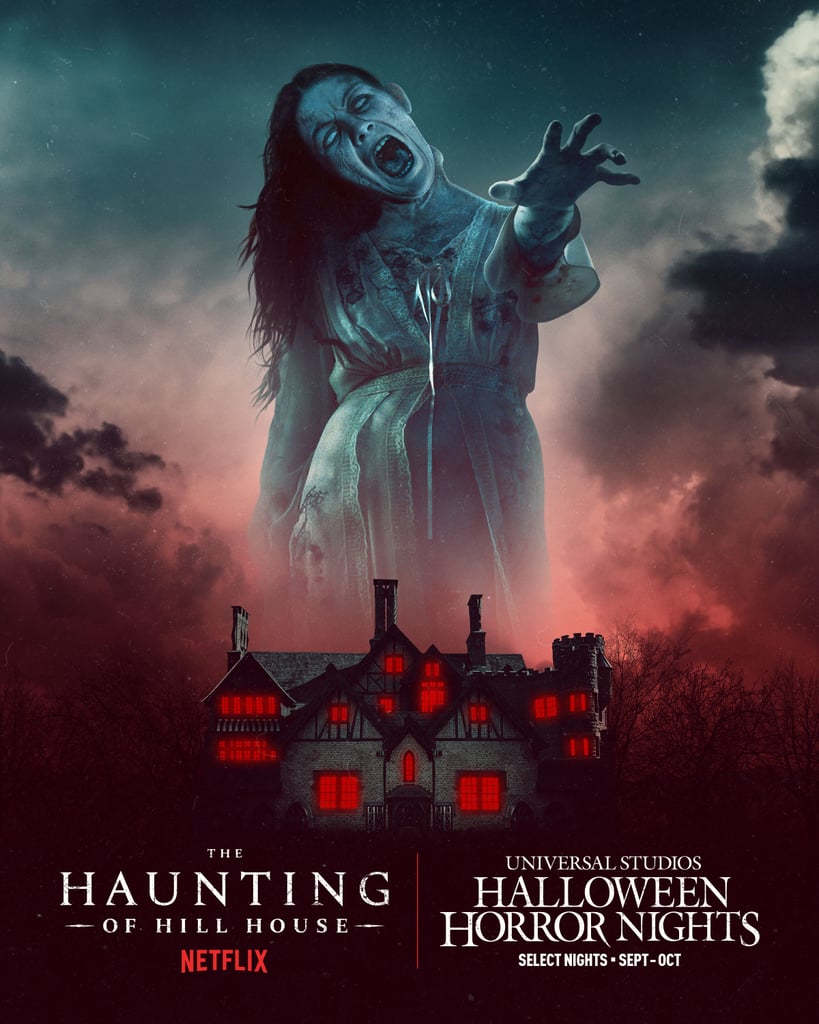 Image Source: Netflix
Even as a huge fan of the horror genre, I have to say, the makeup team did a number on these actors and I don't think anyone could pay me to step foot in that maze. This attraction is reserved only for those feeling especially courageous. "The Haunting of Hill House mazes will test even the bravest guests as they attempt to escape the entanglement of the estate's eternal stranglehold or succumb to the powerful forces of Hill House — leaving them to wander the endless halls forever . . . alone," Universal said in a press release.
Still feeling brave? Tickets for the Halloween Horror Nights events in Universal Orlando — which begin on Friday, Sept. 3 — are currently on sale on the Universal Studios website, and tickets for Universal Studios Hollywood's Halloween Horror Nights events — which begin on Thursday, Sept. 9 — are expected to go on sale soon. Personally, I'm more than happy to listen to the whispered warnings of "don't go in there" and "be afraid of the dark." But if you're feeling less nervous than I am after that chilling sneak peek, be sure to check out this handy guide for making the most of your Halloween Horror Nights experience.